20 for the Next 20: Sandra Fujiyama, Pacific Asian Center for Entrepreneurship at UH Mānoa
As executive director of UH's PACE, Fujiyama helps run 20 programs that provide mentoring and support to student entrepreneurs.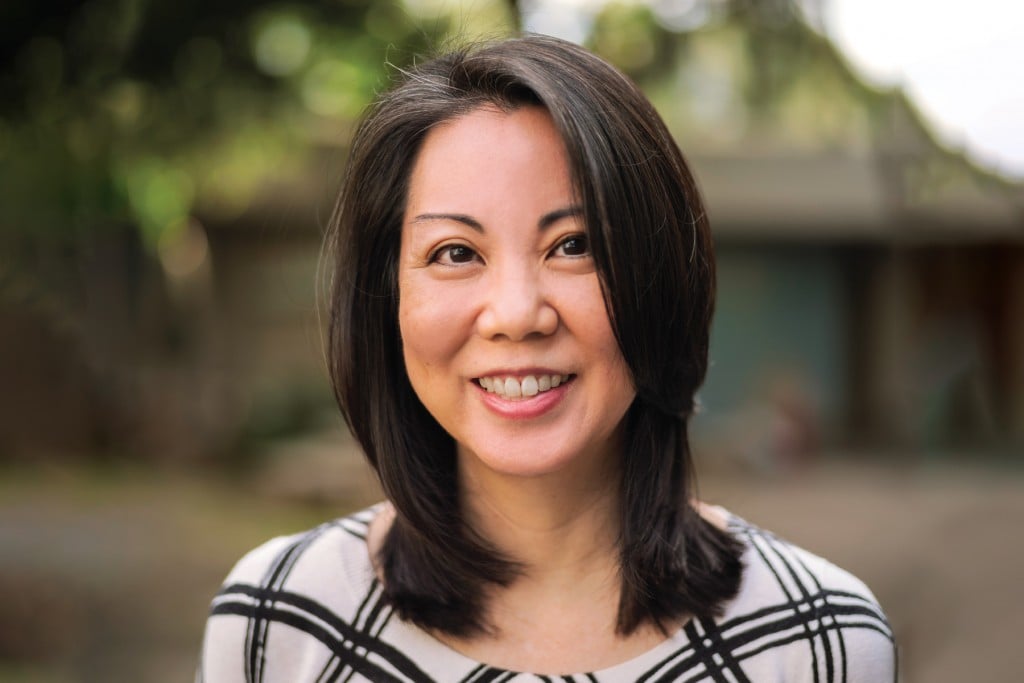 Sandra Fujiyama
Executive Director, Pacific Asian Center for Entrepreneurship, UH Mānoa's Shidler College of Business
Sandra Fujiyama believes a job description is only a starting point.
"You're not in a job just to do your job, you're in a job to figure out how to make the greater community work and move forward in an efficient manner," says Fujiyama, who leads the Pacific Asian Center for Entrepreneurship.
"You have to look through things with a bigger and broader lens and how it impacts not just the company you work for, but also Hawai'i at large. That's everything that PACE is trying to teach."
Creighton Liu, a fellow board member for the Entrepreneurs Foundation of Hawai'i, says, "She is what Hawai'i hopes for: a local person having a very successful career on the mainland, returning home to utilize her leadership and talents to uplift Hawai'i."
After graduating from Punahou School, Fujiyama earned a bachelor's degree in biochemistry at UCLA. "When I got to law school, I learned there's this field called intellectual property law, which allowed me to marry my science degree with my legal degree."
Fujiyama worked for several law firms in Los Angeles on patents and litigation, and with clients such as universities, startups and Microsoft, Google and Apple.
She returned home to Hawai'i six years ago to give birth to her son and worked for the local law office of Dentons before joining UH Mānoa's Office of Innovation and Commercialization.
In her three years there, Fujiyama was at the forefront of a grant proposal that secured $2.7 million from the U.S. Economic Development Administration to support pandemic recovery efforts.
"The grant I wrote has three pillars: supporting startups in innovation in tech fields, building up the workforce to support the workforce environment in innovation in tech, and supporting our small-business entrepreneurs because they are such a big part of our economy," she says.
Now at PACE, Fujiyama helps run 20 programs, which involve mentoring and supporting students throughout UH. She also directs entrepreneurial programming for Residences for Innovative Student Entrepreneurs – an innovation and entrepreneurship facility on University Avenue scheduled for completion in fall 2023.
"The students are our future," she says, and their chances for success are greater when they collaborate in a shared space like the RISE facility.
"I could not have gotten to where I did without people helping me and supporting me along the way. I think that's how it is for anything — it takes a team to make it work."