Save the Science Fair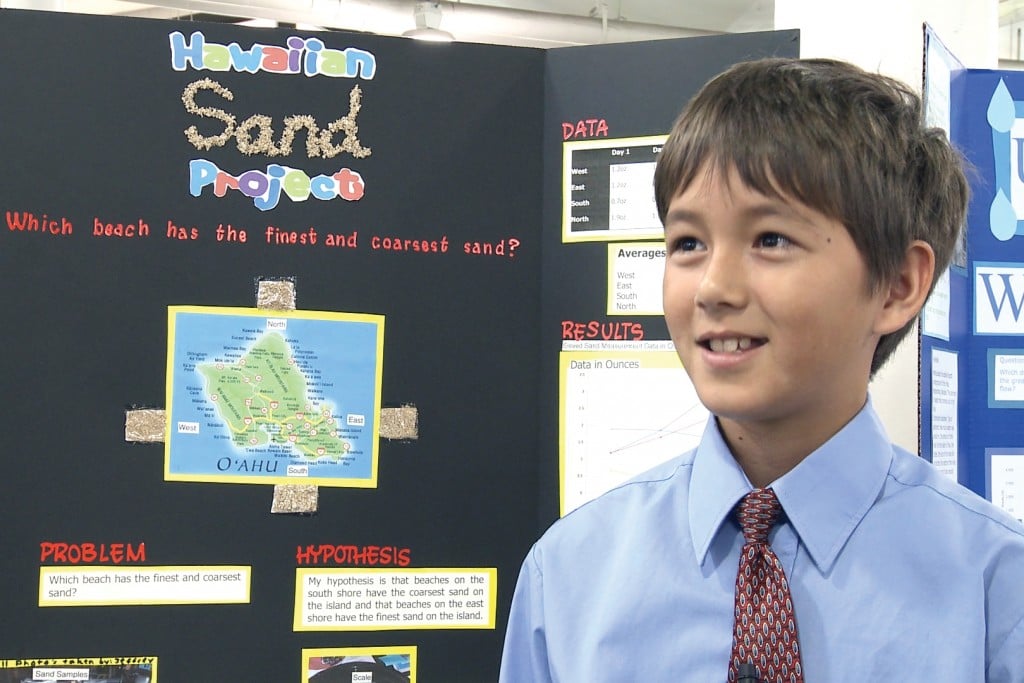 Jeffrey Peroutka, from Our Saviour Lutheran School, displays his project at the 2009 Hawaii State Science and Engineering Fair at the Blaisdell Exhibition Hall.
The Hawaii Academy of Science has raised the money needed to hold the 2010 Hawaii State Science & Engineering Fair on April 5-7 at the Hawaii Convention Center, but the future remains uncertain.
As part of its spending cuts, the state eliminated the $250,000 in annual funding that financed school, district and state science fairs, and then sent winners to international competition. So the academy launched a fundraising drive to pay for future fairs.
That drive will determine whether up to 12,000 students a year can dream up innovative projects and compete against their peers.
"We're looking at trying to set up a steady level of support, perhaps by sponsorship," says academy president Gareth Wynn-Williams, a professor of astronomy at the University of Hawaii-Manoa. "If someone wanted to put their name in front of the Hawaii Science Fair, we would do that. Intel does that for the international fair."
In its 53 years, the fair has touched some 350,000 Hawaii students. It has helped inspire thousands into careers in science and technology.
One of last year's state winners, Lucia Mocz of Mililani High, won third place at the international fair in Reno, Nev., with a project using a complex mathematical algorithm to predict the level of safety in a neighborhood. This year she's completing her freshman year at Harvard University.
The fair has energized students in every generation. Back in 1974, a group of Aiea High students taught by Iris Shinseki took home prizes and went on to prestigious careers. Kerry Kakazu, earned a Ph.D. in plant physiology and today is an administrator at the Cancer Research Center of Hawaii. "My career choices were definitely shaped by my participation in the science fair," Kakazu says.
The fair also inspired other Aiea students from that era: Craig Ching, an engineer at the Pearl Harbor Naval Shipyard, and three physicians – Aaron Kaichi, who has a Waipahu practice in internal medicine; Sam Dacanay, a Honolulu cardiologist; and Wendell Ching, director of primary care at the Veterans Administration's Sepulveda Ambulatory Care Center in Los Angeles.
How to Help
Send tax-deductible donations to the Hawaii Academy of Science, c/o College of Education, University of Hawaii-Manoa, 1778 University Ave., Honolulu, HI 96822.