She Shares Her Love of Ballet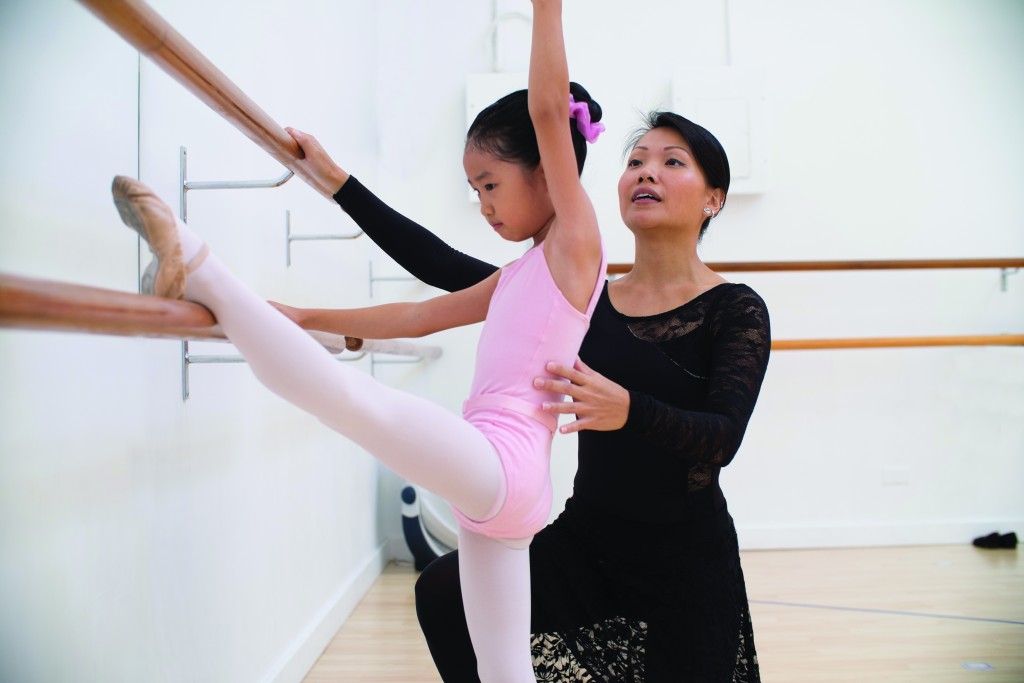 Name: Vivienne Lim
Job: Owner and artistic director, Royal Academy of Ballet
Experience: Three decades in ballet
---
Start:
Born in Malaysia, Lim was just 3 when her parents enrolled her in a ballet program certified by the esteemed Royal Academy of Dance in London. After her family moved to New York City, she continued dancing, but running a ballet school wasn't her career goal. "I was being groomed to be a lawyer," Lim says.
She attended New York University with the intention of earning a law degree, then transferred to Hawaii Pacific University and majored in marketing instead, and then earned an MBA. But she taught ballet on the weekends while working a full-time corporate job. "Five years into it, I realized I was looking more forward to those two days (of teaching)," she says. "No matter how successful I was in the corporate world, it really didn't touch me in the way I could touch a child's life. I knew this was my calling."
New career:
It took her three years to get her Royal Academy of Dance certification in London. Then she moved back to Hawaii and opened the Royal Academy of Ballet in 2010. She says it's the only RAD-certified school in the state, providing a globally recognized curriculum that includes technical training, musicality, artistic self-expression and discipline, with student progress measured by exams every year. "When students leave here, they can go anywhere."
Best part:
Today, she has more than 100 students in 22 classes, all of which she teaches herself. "I get to use dance as a tool to touch children's lives. I really get the best of both worlds: I love ballet and I love children."
Good advice:
Her father told her that, when you believe you can do something, you're halfway there. She bestows that lesson on her students. "Because I believe in them, every single one of them, I attract that energy in them. They know what I expect and that gives them confidence."
Biggest challenge:
"Lack of support from parents. When they're not here or they're late, it's the child who doesn't get the full, comprehensive training."
Pay:
Professional ballerinas can earn salaries starting at $30,000, Lim says. But Hawaii doesn't have a ballet company, so ballerinas would have to find work on the mainland or abroad. "But ballet is so comprehensive," she adds. "You can be a choreographer, a master costumer, a music composer, a dance notator, a teacher, work with staging and lighting. The industry is so big."
This interview has been edited for conciseness and clarity.