She Trains Dogs (and Owners, Too)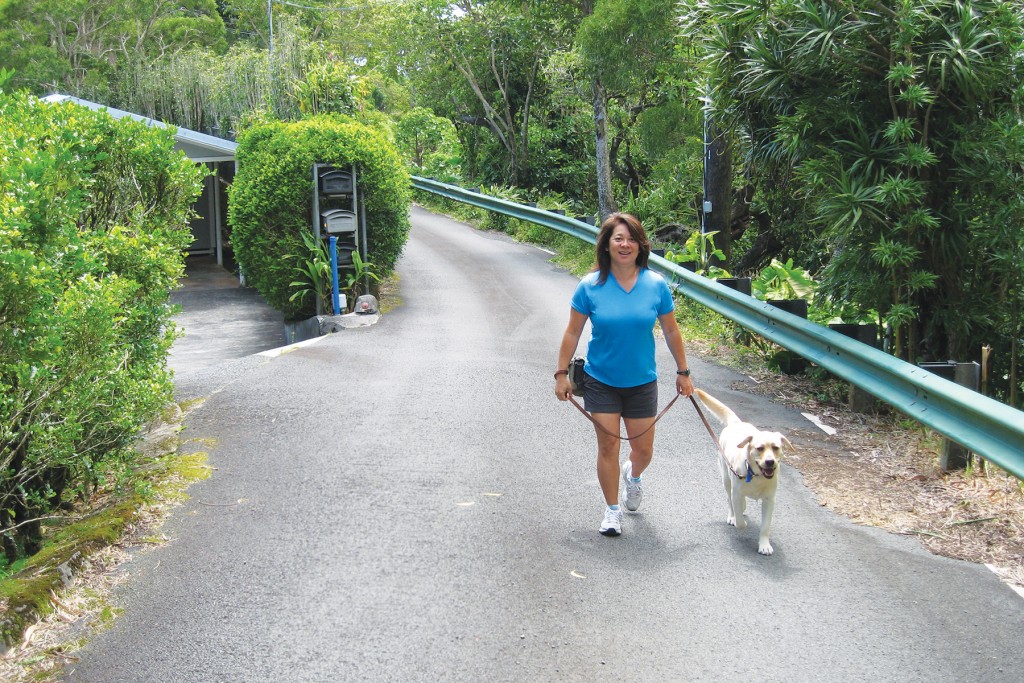 Name: Karen Hashimoto
Job: Certified dog trainer
Experience: 27 years
START:
As a teenager, Karen Hashimoto spent summers volunteering at a dairy farm in Waianae, cleaning the milking parlor and feeding calves. So when she enrolled at UH-Manoa, she intended to become a veterinarian. But, for a final lab credit, she took a class studying dolphins and cognition, and decided instead to be an exotic animal trainer. "It was by accident," says Hashimoto, now 47, about the career change. "Vet school got put on the side when I got interested in training."
After graduation, she worked as a dol- phin trainer at Sea Life Park for 10 years. She worked part-time for a dog-training company, then branched out on her own in 2000. Today, she primarily works with dogs, from puppies with potty-training issues to adult dogs that are aggressive.
"(The problems) really depend on the ages of the dogs," she says.
TRUE JOB:
Even though Hashimoto is a certified dog trainer, "I really train the owners," she says.
REWARDS:
Hashimoto currently works with a family and its 2-year-old yellow Labrador about once a week. She helped the dog become a more reliable, friendly pet, one the family now takes to Kauai several times a year. "I will sometimes use this dog as a demo dog with other clients," she says. "She's just wonderful."
PAY:
The pay for dog trainers varies greatly. Hashimoto charges $90 to $200 per session, with rates dependent on the specialized training required. She also teaches group classes.
BEST PART:
Hashimoto doesn't like the administrative duties that come with owning her own company, Kolohe K-9, but she tolerates them because she loves the rest of her job. "I really do like being with the dogs, talking to the owners and helping people," she says.
WHAT IT TAKES:
"You have to have really great communication skills, understand your clients and their goals, have patience and kindness, and lead by example on how much is needed to train your animal."
Kolohe K-9 382-4789