Shrimp Not Always Local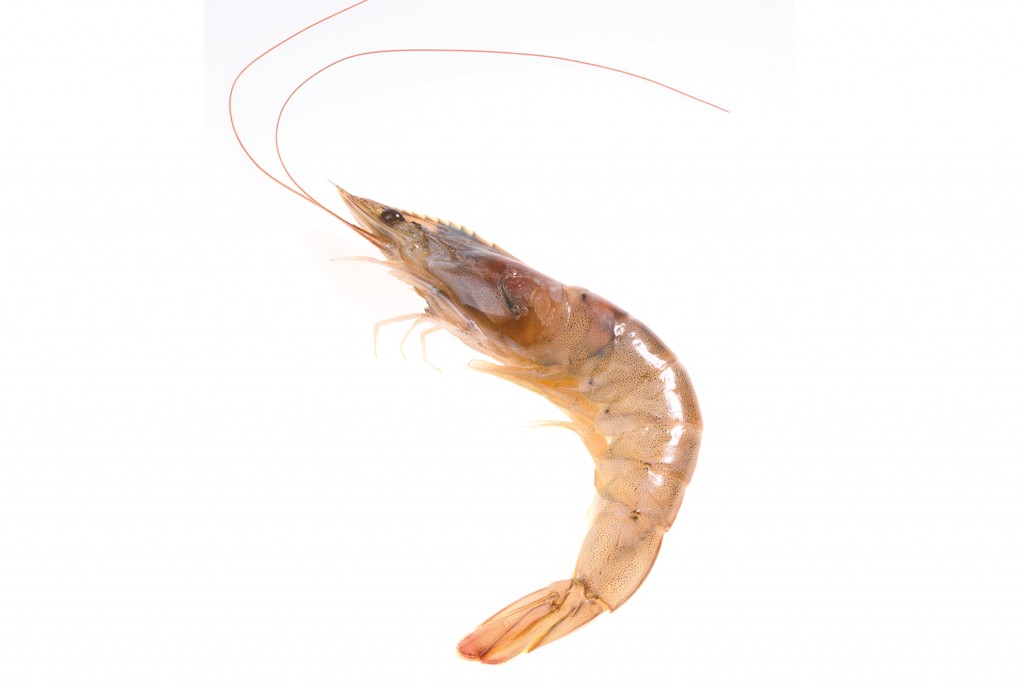 From Haleiwa to Punaluu on Oahu's North Shore, the scent of garlic wafts from shrimp trucks parked along Kamehameha Highway, enticing visitors and residents. But don't assume the main dish was harvested from a nearby pond; very little of the shrimp served from the trucks is actually raised on the North Shore.
Irene Theofanis owns the bright yellow Shrimp Shack truck, now parked outside Chings' Punaluu Store in Hauula, that was featured a few years ago on the Television Food Network and the Travel Channel. Theofanis says she gets her shrimp from Kauai Shrimp, because the company places its shrimp in plastic-lined ponds for their last three days to clean the grit out of the vein that runs down their backs.
"The local shrimp have too much dirt and that's not good for my business," she says.
When first established in the late 1990s, North Shore shrimp trucks were often parked off the highway alongside man-made shrimp ponds and customers were delighted to eat the freshest shrimp imaginable.
Since then, rules have been established. Trucks can't park just anywhere without a permit and trucks parked next to a pond that produces shrimp have to sell the shrimp from that pond.
Cooks inside the popular, graffiti-covered Giovanni's shrimp truck affirm that they use imported frozen shrimp, which doesn't bother MaryJean Bresnan, who ate there recently.
"I visited Giovanni's shrimp truck in December, my first time after living here 10 years," says Bresnan. "Loved it! Delicious! Didn't ask where the shrimp came from. Didn't care!"
A few truck operators say they sell locally grown shrimp, but they aren't parked by ponds. This includes Mackey's shrimp truck, which is parked in Haleiwa, and the Famous Kahuku Shrimp truck, which boasts a Korean menu.
Kerry Aguinaldo, who owns Romy's Kahuku Prawns & Shrimp in Kahuku with her husband, spoke through the back door of her gleaming red structure, which is definitely not a truck and is a lot prettier than a shack. Romy's serves shrimp, prawns and fish in a variety of recipes. Aguinaldo says they raise their own shrimp and prawns, have an on-site hatchery and 70 ponds that stretch across land leased from the federal government. Aguinaldo says their lease is up in about 12 years, and that they are finally turning a small profit, despite the birds that feast at their ponds.
"The federal government wants to protect the birds and expand their bird sanctuary, so we could lose our lease," Aguinaldo says. "They should let us stay. What they don't realize is that those birds are quite well fed because of our ponds."