Sir Lancelot and Me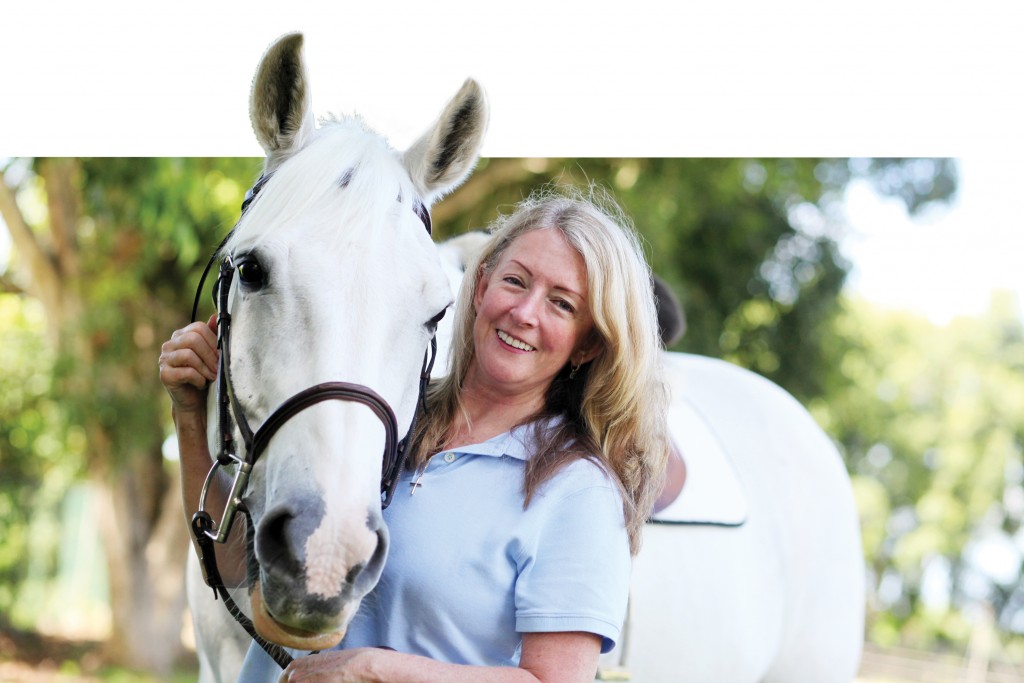 Judy Boyle Chun took her first horseback-riding lesson at the age of 6 and her love of horses has lasted ever since.
"You're two athletes partnering to achieve a result," says the CEO of Hawaii-Western Management Group, an insurance agency/broker with 144 employees. "Horses have their own minds. It's just extremely satisfying to be able to connect with the horse."
Despite a workweek that's typically 65 hours, Boyle Chun spends several hours each day caring for and riding her striking white Dutch Warmblood, named Sir Lancelot.
"If I have a really hard day there's nothing better than riding out on a field by yourself. … (The stress) all gets wiped away."
Lancelot is a fourth-level dressage jumper who can clear a height of five feet. It is a demanding sport and, over the years, Boyle Chun has hit the ground several times and broken five ribs, a clavicle and her left wrist. She carries a $500,000 life insurance policy on herself to ensure the continued care of Lancelot and two horses she owns in South Carolina after she is gone. Caring for Lancelot, alone, costs $2,400 a month.
"I don't have children," she says. "I couldn't afford children."