SmallBiz Editor's Choice Awards 2020
Profiles of nine great local companies that you should know about.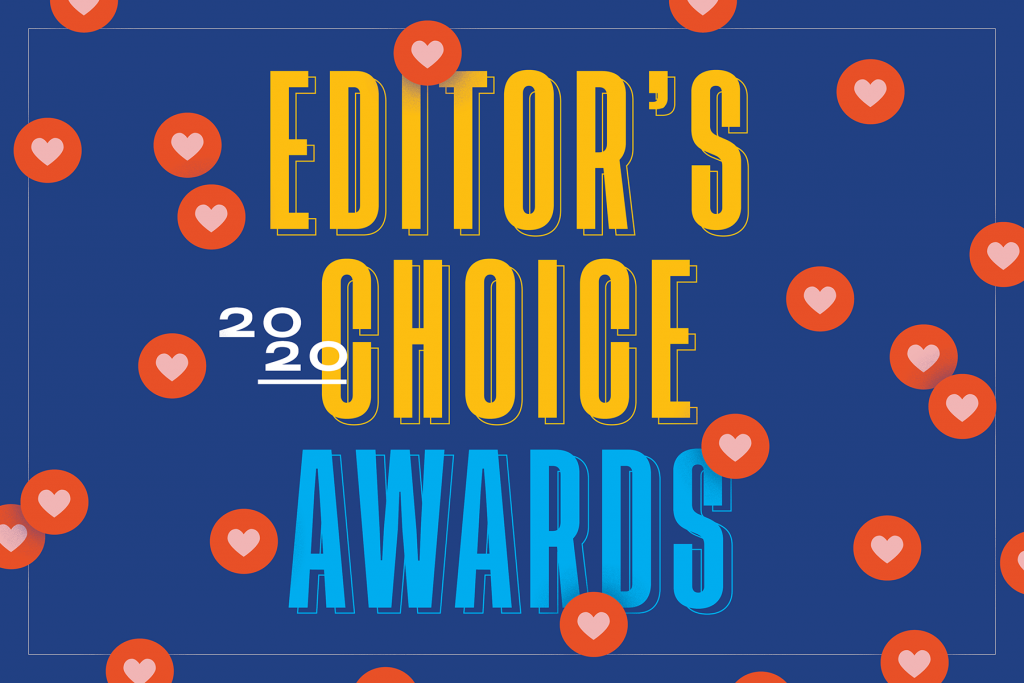 Best Veteran-Owned Business
Best New Business
Best Women-Owned Business
Best Green Business
Long-Term Success
Innovation
Food & Beverage
Health Care
Hospitality & Recreation

➜ Veteran-owned Business
Hector Garcia Gomez
Taqueria El Ranchero

Sponsor: Lori Hiramatsu, Oʻahu Small Business Development Center
When Hector Garcia Gomez first came to Hawaiʻi in 2001, he noticed something missing. In his hometown of San Francisco, he says, "there are taquerias on every corner," but he couldn't find any on O'ahu serving the dishes he grew up with. He got the idea to open a restaurant, but as a 21-year-old in the Army, Garcia Gomez did not have the time or means to start a business.
But when he returned to the Islands in 2014, he had both. "I came equipped with more knowledge and had started a family and had more resources," he says.
He opened Taqueria El Ranchero in May 2015 in Wahiawa. The location was intentional. "This is the place where I experienced Hawai'i for the first time. My first duty station (Schofield Barracks) was near this town. It's where my wife's family is from."
Garcia Gomez says his biggest initial challenge was developing the menu. He knew what the food was supposed to taste like but had no formal restaurant experience. So he flew back to San Francisco and "went to every taqueria in the city to do research." He also recruited chefs to come to Hawai'i and teach employees how to prepare the food. Ten of the restaurant's current employees are from California and 42 are local.
The top-selling item at Taqueria El Ranchero is a newer addition called the California burrito. "A lot of people were asking but at first I refused to serve it," Garcia Gomez says. The purpose of the restaurant was to serve authentic Mexican food, and he could not bring himself to serve a burrito filled with french fries.
"Finally, one of my competitors opened up nearby and they had a California burrito and I was like, 'Oh man I've got to get on top of that.' "
Once again, he got on a plane, this time to San Diego, to visit "all the California burrito places" and familiarize himself with the Southern California specialty.
Business has grown dramatically and Garcia Gomez says he plans to open a second location, in Ka Makana Ali'i, in September or October.
Lori Hiramatsu, senior business developer at the O'ahu Small Business Development Center, says Garcia Gomez's "entrepreneur spirit, strong dedication and pride to providing the best Mexican fare to his customers … and appreciation for the local community has molded Hector and his business into what it is today."
By Taahirah Ali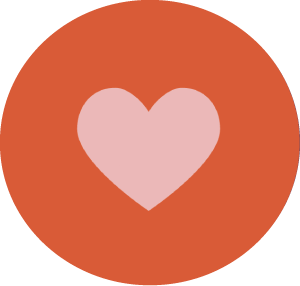 ➜ Best New Business
Zak Barry, Matthew Hong & Luke Untermann
Banán LLC

Sponsor: Lori Hiramatsu, Oʻahu Small Business Development Center
Zak Barry, Matthew Hong, and Luke Untermann started Banán with Galen McCleary in 2015 after coming across a simple recipe for frozen banana "ice cream." After perfecting the formula, the Punahou grads bought a used food truck and started selling the product near Diamond Head State Park.
Eventually, the business outgrew the small space, so in February 2016, they set up a Kickstarter fundraiser to raise money for a brick and mortar store. In the first 72 hours, Banán had surpassed its $20,000 goal, and by the time the campaign closed, 395 donors from all over the world had contributed over $35,000. Two months later, the first permanent shop opened on University Avenue across the street from UH Manoa. In 2017, the trio opened locations in Waikiki and Kahala Mall and in 2019 at Kailua Town Center. Banán went international in August 2018 with a kiosk in Japan's Grand Front Osaka Mall.
Banán's six rotating flavors of soft serve are vegan, gluten free and contain no added sugar. The menu also offers nine set "creations", floats and ulu waffles a la mode at select locations.
Barry says the business goes through "6,000 pounds of bananas and lots of other produce" every week, so it is important that Banán's operations are as sustainable as possible. The company sources its ingredients from around the Islands, which reduces its carbon footprint (the Japanese kiosk gets its fruit from the Philippines); customers are allowed to bring their own bowls and utensils to reduce waste; and instead of throwing away the peels and food scraps, the company gives them to farms, who reuse them for fertilizer or animal feed.
Lori Hiramatsu, senior business advisor at the O'ahu Small Business Development Center, says the remaining three founders "truly deserve to be honored as today's innovation entrepreneurs."
"Banán's product is fresh, delicious and innovative, and has resonated with locals and tourists alike."
By Taahirah Ali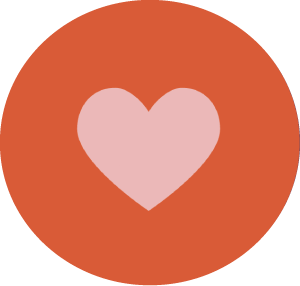 ➜ Woman-Owned Business
Maribel Avery
808 Nanny
For a very long time, it was my goal to be an entrepreneur in the child care industry," Maribel Avery says. She originally wanted to open a home day care center, but after moving to Hawai'i in 2017, those plans changed. Even as an experienced nanny and former preschool teacher, Avery had difficulty finding work, and there were no local referral agencies to guide her in the employment process.
"This was when I had a lightbulb moment, and I knew that this would be an excellent opportunity." She launched 808Nanny, a referral agency that provides short- and longterm care for children up to 17 years old. The prices start at $30 for a single on-call referral and go up to $995 for live-in nanny placements. 808Nanny started on O'ahu and recently expanded to the Neighbor Islands, including Lana'i and Moloka'i. Eventually, Avery wants to partner with hotels to offer child care services to visitors.
She says one thing that makes 808Nanny unique is its "30-Point Nanny Screen" recruitment process. "Safety is our No. 1 priority, and we also place great emphasis on personal data protection," Avery says, and ensuring all caregivers registered with 808Nanny "are both highly qualified and have a clean background."
In addition to a resume submission and face-to-face interview, potential employees are required to submit a motor vehicle report, FBI Identity History Summary with fingerprints, and complete a three-hour in-home trial to make sure they are a good match for families, she says. All 808Nanny child care providers have first aid, CPR and AED certifications, and some are certified to care for children with special needs.
Avery recently launched an exclusive social networking platform so household employment professionals can "interact with one another in a more open, informal and fun way," and another platform that will allow clients and caregivers to communicate more effectively.
She says the best advice she can give to women who want to become entrepreneurs is to become experts in their field. "Read and research everything about the industry they want to go into and have a clear vision of what they hope their business to be. Mistakes early on can be costly, so doing their due diligence … will significantly improve their odds of success."
808Nanny was recognized by the Better Business Bureau as the 2019 Torch Award for Ethics winner for the Northwest and Pacific. BBB Northwest and Pacific CEO Tyler Andrew says, "This award represents ethical achievement and symbolizes the highest level of trust in the marketplace. 808Nanny truly deserves the spotlight for their dedication to these values."
By Taahirah Ali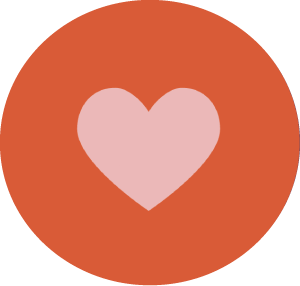 ➜ Green Business
Quinn Vittum
Re-Use Hawaiʻi


Sponsor: Russell Loo, First Hawaiian Bank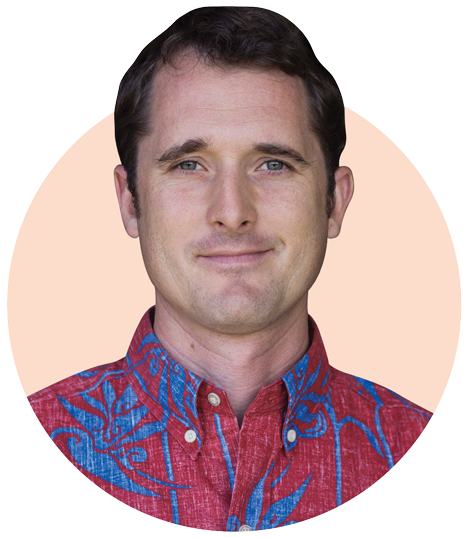 Construction and demolition debris make up more than one third of O'ahu's waste, and for Quinn Vittum, that's an opportunity. The founder of the nonprofit Re- Use Hawai'i worked in the reuse industry on the Mainland and started two businesses in Washington state, then brought his deconstruction concept to Hawai'i in 2006.
Re-Use has permanent operations on Hawai'i Island and O'ahu, and expands to Kaua'i and Maui as needed. Vittum's team carefully takes apart a building over about 10 days and processes the salvageable materials by hand by removing nails, sanding and more. Vittum says the company reuses 70% of what is taken from the average house by selling those materials at one of the company's retail Redistribution Centers.
"We get a lot of homeowners that just call us directly because they just can't stand the idea of throwing their whole house away," Vittum says.
The organization also accepts brand new material from contractors and developers, who often intentionally over order smaller items like tile and flooring just in case they are needed, and that would normally be thrown away if not needed.
Vittum says there is a financial incentive to the Re-Use model: the retail value of the materials Re-Use collects is considered a charitable donation, so the average property owner receives a $30,000 to 40,000 tax deduction. On the retail side, customers who buy the used materials can save 50% or more when compared to purchasing new materials, he says.
Russell Loo of First Hawaiian Bank calls Re-Use Hawai'i a driving force in the local green economy. "Salvaging material conserves energy, creates jobs and transforms waste into a resource," he says.
The 40-member Re-Use team has completed over 600 deconstructions. Through its efforts, Vittum says, the company has diverted 11 million pounds of trash from landfills and o set about 1,000 tons of carbon dioxide annually – that's the equivalent of eliminating 240 cars from the road every year.
Some of the company's notable projects include Building 26A on Ford Island, which was badly damaged during the Pearl Harbor bombing; Don Ho's former home at Diamond Head; the Kahala mansions formerly owned by Genshiro Kawamoto; and the Kona Village resort on Hawai'i Island.
"It was 10 times larger than the largest project we had ever done," Vittum says of the resort. Re-Use started the project in 2018 and took over a year to deconstruct all 100 buildings.
Vittum is seeing more and more interest from corporate construction companies in the re-use model. "There's definitely been a turning of the tides," he says.
"We're seeing big (local) developers saying we're not willing to compromise on waste reduction, which did not happen before. That's very reassuring."
By Taahirah Ali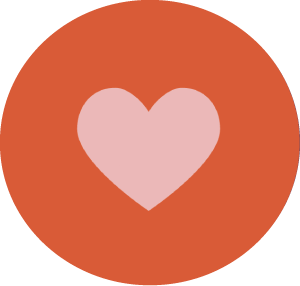 ➜ Long-Term Success
Jill Tamura-McCleary, Clifford Tamura & Clifford Tamura
Tamura Super Market


Sponsor: Cheryl Tomimatsu, First Hawaiian Bank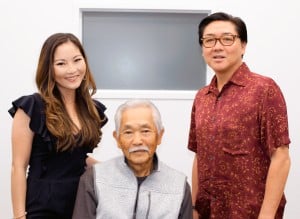 A small plantation store that opened in the 1920s has evolved into Tamura Super Market and a Wai'anae Coast icon.
"The store has just always been there and it's so deep-rooted in the community," says Jill Tamura-McCleary, the company's 28-year-old president and corporate treasurer who runs the business with her 85-year-old grandfather, CEO Clifford Tamura.
"The store wouldn't be what it is today without the hard work of the generations that came before me," says Tamura-McCleary.
Her family's legacy is what brought her home after college on the Mainland. "We've grown up being around the business so much," she says. "It wasn't a hard decision for me to come back home and help the family with the store."
Over the years, five generations of the Tamura family have kept the store going, supporting the community while the community supported them.
The founder, Makitaro Tamura, offered "house credit accounts," so customers could buy now and pay later. "Keep food on the table of our loyal customers by keeping prices low and by giving good service," was the slogan of Tamura-McCleary's great-great-grandfather.
The whole family helped by stocking shelves, bagging groceries, and whatever else needed doing. When brothers Clifford and Herbert Tamura, the store's third-generation owners, needed credit to expand in the late 1960s to the current Farrington Highway property, Y. Hata and Co. advanced credit after others turned them down.
"I would like to borrow merchandise, on credit for one year, just enough to fill up the store," Clifford Tamura says he told the boss at Y. Hata. "For you, no problem," came the reply. Within three months, the Tamuras had paid it all back.
In 1992, on the day after Hurricane Iniki walloped Kaua'i and O'ahu's Wai'anae Coast, the store opened at 5 a.m. with every employee and manager on hand bagging groceries, carrying sacks to cars and keeping shelves full. It had early hours on the day before, too, so residents could stock up on essentials. In that crisis, Tamura Super Market was there.
Tamura-McCleary says her grandfather brings his heart and soul to work every day. "Up until two months ago he would come in at 4 a.m. or 3:45 to open the store for the deli when they start cooking breakfast. And then he's on the floor seeing what needs to be filled. He concentrates on his produce. That's his baby."
Others in the family help. "I may be the only one working full time with my grandfather, but my sisters and my auntie and her kids work when they can. My dad's sister does the accounts payable once a week, and my older sister helps with accounts receivable."
After serving as president for 20 years, her father, Cliff Tamura, now concentrates on the family's real estate subsidiary, and is always on the lookout for new store sites.
Cheryl Tomimatsu, assistant VP and manager at First Hawaiian Bank's Wai'anae branch, calls the Tamura family "an outstanding pillar in the community."
The store is "a great business model for success," Tomimatsu says, adding that the Tamura family focuses "on providing needs to all families within the community, through employment, marketing and their charitable foundation."
By Beverly Creamer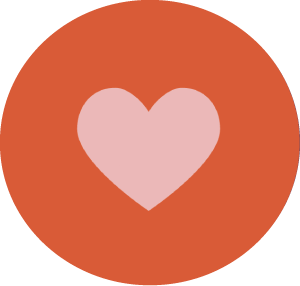 ➜ Innovation
Olga Boric-Lubecke & Victor Lubecke
Adnoviv


Sponsor: Omar Sultan, Sultan Ventures
Adnoviv is developing sensors that make buildings smarter. Using low-cost existing technology, its engineers have built an occupancy detection system that is more accurate and efficient than previous technology, says Victor Lubecke, Adnoviv co-founder and VP and a UH professor of electrical engineering.
The company's True Presence sensors use Doppler radar technology to detect human heartbeats and breathing. "By doing that, we really know if there's a person in the room even when they're sitting still. And that's been a problem for prior occupancy sensor technology; if someone sits still, the lights turn off," Lubecke says.
True Presence sensors collect data about how a building is used – things like occupancy and activity levels in rooms – which guides better energy management, he says.
Ann Park, the technology licensing associate at UH's Office of Technology Transfer, says Adnoviv's commitment to advance their technology can solve real world problems.
"Adnoviv is an ideal example of university researchers and students pursuing commercialization opportunities to move their discoveries beyond the research phase into focused development and applications that could benefit communities and industries not only in Hawai'i but worldwide," Park says.
The founders are Lubecke and his wife, Olga Boric-Lubecke, company president and a professor of electrical engineering at UH. They and doctoral candidate Chenyan Song submitted a proposal in 2013 to the National Science Foundation for a Small Business Technology Transfer grant, Boric-Lubecke says.
The NSF program director liked the proposal, but in the meantime the business involved with it had moved operations away from Hawai'i. The director told Boric-Lubecke there would be a better chance of approval if the trio founded and worked through their own company.
After a "grueling experience" in a startup from 2007 to 2010, the married couple had vowed not to do it again, she says. But the opportunity to create jobs locally for skilled graduates eventually changed their minds. The NSF awarded Adnoviv the grant in 2014.
Boric-Lubecke says one of the benefits of their work is that it charts an entrepreneurial path that other UH professors and students can follow. "Other faculty see that this can be done," she says.
By Jeff Hawe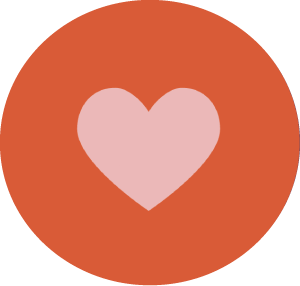 ➜ Food & Beverage
Lianne Small
Hawaii Star Bakery


Sponsor: Omar Sultan, Sultan Ventures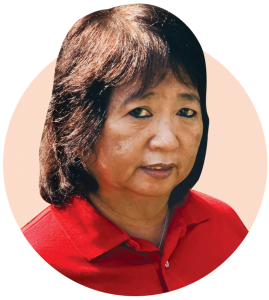 Hawaii Star Bakery still makes bread from the original sourdough starter created by founder Yoshio Morikawa in the 1950s, says Liane Small, the company's owner, president and GM. "We feed it every day. …People can't believe that we still have the mother lode," she says with a laugh.
HSB is known for its poi English muffins but makes many products to meet its wholesale and retail customers' needs and appetites, Small says. The bakery often works with restaurants, hotels and other customers to develop specialty products.
The bakery was founded in Kaimukī in 1946 and moved to Kalihi in 1980, just blocks from where Small lived as a teen. "I applied and got hired. I started as a packer and I loved it because all I did was pack the bread and it was easy," Small reminisces. She eventually moved into the company's office and became corporate secretary in 1989.
After a hiatus, Small returned in 2002 as GM. By then, Morikawa had died and two of his sons owned the business. "The bakery wasn't doing very well, and I didn't know what I was getting myself into," she says. Small took steps necessary to keep the bakery alive, including personally backing a loan for new delivery trucks.
In 2006 Morikawa's sons offered to sell her the business. Several longtime employees encouraged the move, and despite her apprehension about taking over the bakery, she bought the place – and saved their jobs.
Steven Lim of First Hawaiian Bank, who became friends with Small when they volunteered together with the Boy Scouts, recalls how she rescued the "struggling business with literal holes in the roof."
"She made the critical decision to risk her family's financial future and became the 'little engine that could' to keep the bakery alive and save the jobs of 30 plus co-workers," Lim says.
Small credits her devoted employees for the bakery's success. "My employees, they keep it going. Without them, I have nothing."
That devotion has seen HSB through challenges like the 2008 recession and the shifting of operations from a deteriorating facility in Kalihi to its current location in Waipahu. In 2010, with loans from the SBA and Bank of Hawaii, Small purchased a warehouse in Waipahu and turned it into a bakery.
"I wish that Yoshi could see what his bakery has turned into, because I think he would be shocked," Small says with pride.
By Jeff Hawe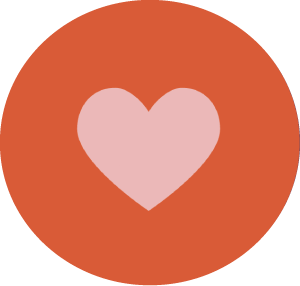 ➜ Healthcare
Eric Hannum
Invision Imaging


Sponsor: Ben Sugg, Chamber of Commerce of Hawaii
Ask Eric Hannum about the tenets of his businesses and he describes accessible luxury high-tech medical care for those who need it. He emphasizes contributing to the community because "Hawai'i embraced me."
Hannum then lists some of the organizations that embraced him: When he came to Hawai'i 14 years ago from California, UH offered him a football scholarship as a field goal kicker after his first semester. First Hawaiian Bank was the only bank willing to loan him the money for Invison Imaging, the first of his five businesses. Hawai'i Pacific Health provided him with his mentors, such as Art Gladstone, whom he relied on while opening a business during the Great Recession.
Invision Imaging offers MRI screenings in a relaxed, spa-like environment. His 3Tesla MRI machines may be more expensive than other scanners used in Hawai'i, but Hannum touts their value to the patient: they scan faster and offer clearer images, which allow for more accurate diagnoses and for less time the patient has to spend in the MRI. They also give patients more space, soothing anxious claustrophobes and easing the process for larger patients.
Hannum says his other health care businesses follow the same patient-oriented philosophy. Aloha Pacific Mobile Imaging is a mobile X-ray business that serves elders and others struggling to get around. Insight EEG allows children who su er from epilepsy to undergo monitoring at home, rather than spending days confined to a more expensive hospital room.
"Everything we do here is insurance based," he says, "It's making the technology more accessible to the patients, which is a win for the patient, a win for the insurance companies and a win for the primary care physicians."
He also gives back to the community. He lends his high-tech equipment to psychology researchers studying fear and to UH for clinical HIV/AIDS research. Invision provides all the MRIs that UH Athletics needs. Aloha Pacific Mobile Imaging brings its equipment to local prisons, avoiding the cost, security challenges and bureaucratic delays of transporting prisoners elsewhere for X-rays.
Gladstone, Hannum's old mentor and executive VP and chief strategy officer at Hawai'i Pacific Health, says Invision got off the ground as a result of Hannum's "hard work and marketing skills." He says Hannum remains incredibly busy today.
Hannum says Invision Imaging alone sees about 11,000 patients a year. Nonetheless, he started his fifth business six months ago: essentially a platform to allow private health care practitioners to outsource their billing.
By Chase Dalzell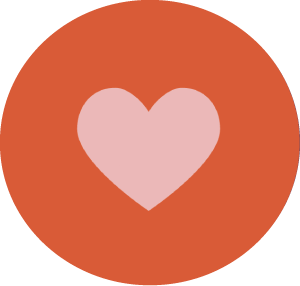 ➜ Hospitality & Recreation
Warren Murray
Aaron's Dive Shop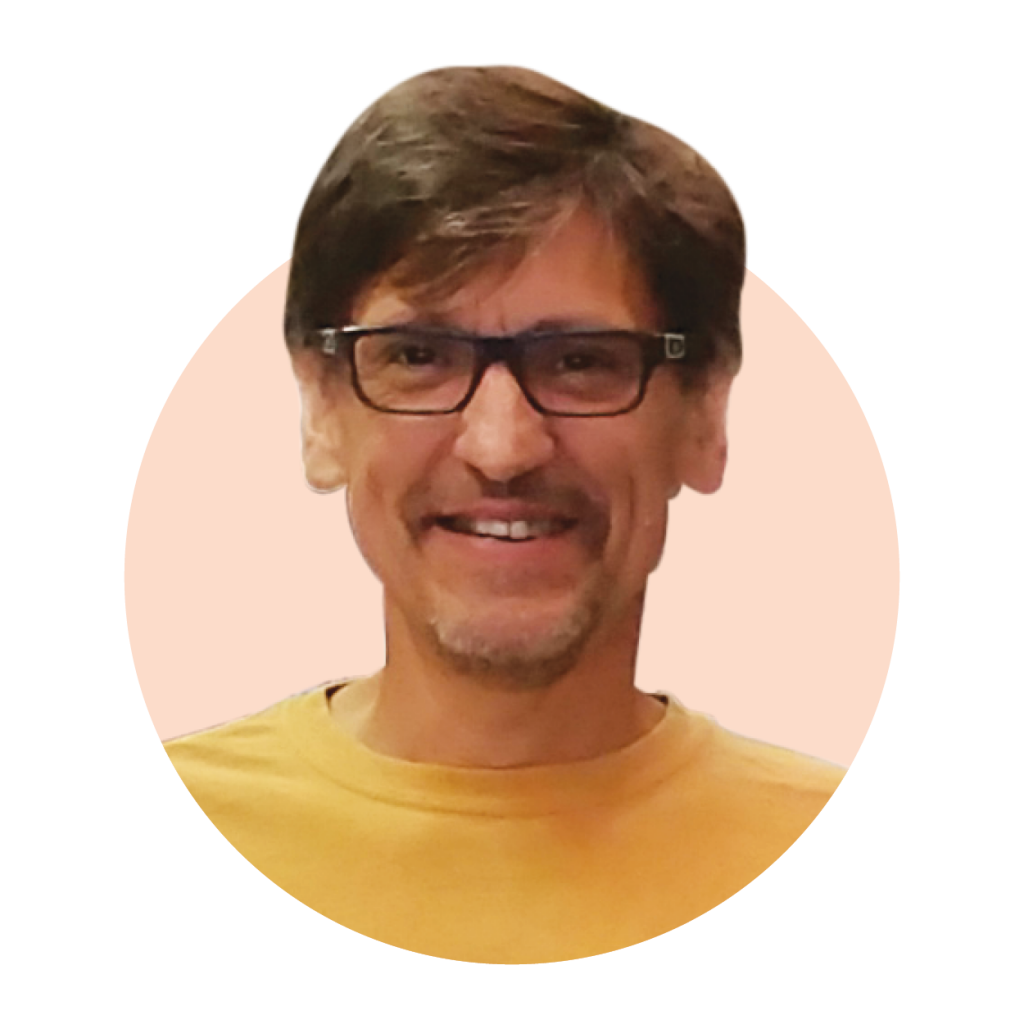 When Warren Murray retired, he didn't stop working.
The former California- based engineer turned his passion for scuba diving into a second career: In 2014, he bought Aaron's Dive Shop and moved to Kailua. "My friends thought I was nuts," he says. In the first eight months, he didn't take a single day off.
But it worked. Murray has successfully grown the business that Jack Aaron started in 1971 and maintained its legacy as the oldest dive shop in the state.
Retail is the shop's core – it sells all things related to diving – but its dive tours bring in significant business. The Honey Ann, a chartered boat, carries tours twice a day from Kailua, seven days a week. Sometimes other boats are chartered for other destinations.
The first goal of the dives, Murray says, is to "try to make sure we give everyone a good experience." Part of that is attention to details, like making sure every outing includes fresh pineapple slices and hot towels.
Aaron's caters to tourists and the local market. It sells free-diving and spear-fishing gear and offers a membership- based dive club that includes discounted rates, gear deals and the chance to join themed dives throughout the Islands.
Training is another facet. Aaron's houses the Pacific Diving Academy, which provides professional training from dive master to instructor.
Kailua resident and physician Rob Hinz earned his dive master certification with Aaron's. "I've done all my training with them. It's been 100% outstanding top to bottom."
He especially appreciates the staff's attention to safety. "They are able to put safety first but also do it in a way that everyone has fun."
Since taking over, Murray added a technical diving program. "We use specialized equipment to dive very deep – hundreds of feet deep as opposed to tens of feet," he says. This includes trimix diving, where the breathing gas is a blend of oxygen, nitrogen and helium, and rebreather diving, which uses equipment to reuse a diver's exhaled gas.
While the market for this is small and the risks are higher, Murray says, "diving deeper allows you to see a lot of things you don't normally see in shallow waters," like schools of giant ulua and various species of sharks.
Fluctuations in tourism are a constant worry, but Murray plans to run the shop for as long as he can. "Nobody gets into the dive business to get rich," he says, but "because they are passionate about diving." "Sharing that passion with others every day is pretty damn cool."
By Laurel Dudley