The Best of Small Business 2020
SmallBiz Week features profiles of local companies and business leaders who won Hawaiʻi awards this year from the Small Business Administration, plus four new members of the Hawaiʻi Small Business Hall of Fame.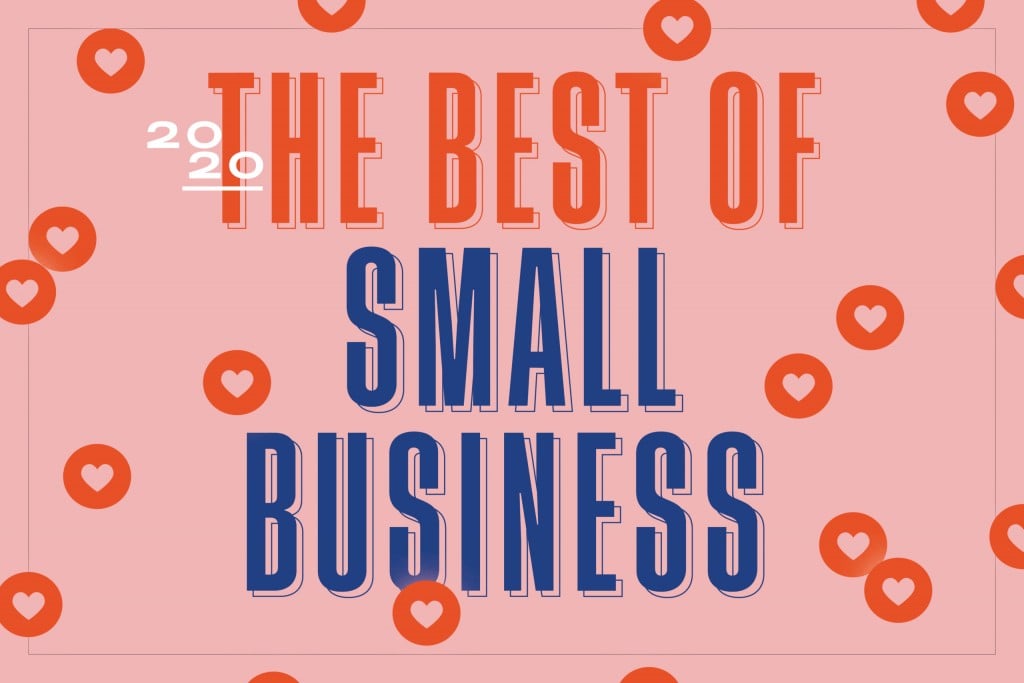 Tuesday, April 28, 2020 – SBA Small Business County Winners
Wednesday, April 29, 2020 – Small Business Hall of Fame Winners
Thursday, April 30, 2020 – Editor's Choice Awards
Friday, May 1, 2020 – SBA Small Business State Winners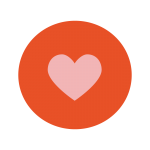 STATE WINNERS
Person of the Year:
Christine Lanning
Integrated Security Technologies


Sponsor:

Jason Koyanagi, Bank of Hawaii
Christine Lanning shook things up at Integrated Security Technologies two years ago.
It wasn't because anything was wrong at her and her husband's company. Quite the contrary: Things were going superbly, and the company was on track to hit $10 million in revenue by this year.
But Lanning wanted to do more for her staff and her company's growth. She'd just read the book, "Traction: Get a Grip on Your Business," by Gino Wickman, and she got on board with Wickman's principles of management, team compensation and direct communications.
"Christine really took a hard look at the company and tweaked what was a very successful business by taking a deep dive into how they could get better," says Jason Koyanagi of Bank of Hawaii, Lanning's banker and friend for the past decade.
"Then she made some meaningful changes about the way they operated. That played a big role financially in their success today. Not many companies will change what they're doing if it seems to be going well."
That is one reason Christine Lanning has been chosen as the SBA's Small Business Person of the Year for 2020 for Hawai'i. She and her husband, Andrew Lanning, have built a successful security business in Hawai'i and the Pacific over the last 25 years, while also focusing on profit-sharing and a 401(k) for their 42 employees, and creating employee compensation with multiple levels of bonuses, rewards and other perks.
The Lannings appreciate each other's strengths. Christine Lanning calls her husband the visionary behind the company. Andrew Lanning is impressed by how she handles the nuts and bolts: from getting salaries and taxes paid and contracts signed, to mentoring and staff support.
"Everyone knows what everyone is doing and is responsible for and what they're working on this quarter," he says.
"And everyone knows what contribution they're making and the metrics they're measured by. We have those discussions on a weekly basis and everyone knows what to do. No one has to sit here and wonder what to do."
He is a big believer in Traction Tools and the daily companywide meetings called "huddles."
"Every morning we have a face-to-face huddle. That way, if I'm stuck, I can get help from someone in another department. It's just 10 minutes and everybody is standing up, so it's fast."
Things weren't always going well at Integrated Security Technologies. In 1998, soon after the company launched, Christine Lanning took a second job just to pay the bills, and Andrew Lanning remembers a couple of years of just beans and rice at home. Both had been working for a traditional alarm company and saw an expanded future with the debut of Microsoft's Windows 95 operating system, but their employer wasn't interested in using their ideas for expansion.
"So my husband said, 'Let's start our own company,' " she says. "I had been an IT nerd as a kid and in third grade was the only student with a computer. My dad was a geek in the Navy – an electronics technician – and very interested in computers back then, and we were the only ones in the neighborhood who had a computer. The other kids would come over and go, 'This is so cool.' "
Andrew Lanning had worked with technology in the Navy and knew what was possible, so they launched their company.
"Back then most (security) systems weren't interconnected," Christine Lanning says. "The value that Windows 95 brought was twofold: the ability to connect all those systems together in a graphic user-friendly interface, and you could do it on a computer with a mouse. That was industry-changing."
A huge boost for the young company was a security contract with the state government and then one with Tripler Army Medical Center to use an advanced product used by Fortune 500 companies and the Department of Defense, from a company called Lenel.
"It manages all the different security systems together in one user base. It was really revolutionary at the time," says Christine Lanning.
The Lannings became major players in security systems in Hawai'i and throughout the Pacific. Along the way, they stayed focused on their principles.
"We call our core values apple pie and ice cream," Andrew Lanning says with a smile. "It stands for accountability, passion, curiosity, adaptability, integrity and collaboration. We thought everyone could remember apple pie and ice cream."
by Beverly Creamer
Advocate for Women in Business:
Catherine Taschner
McCorriston Miller Mukai MacKinnon LLP

Sponsor:
Colleen McAluney, Patsy T. Mink Center for Business and Leadership
Being an entrepreneur or a law student means long hours and many challenges. Catherine Taschner was both at the same time.
While a student at UH's Richardson School of Law, Taschner teamed with professor Greg Kim to start Business Law Corps, a nonprofit that offers pro bono legal advice to small-business owners and entrepreneurs.
Now she is a partner at McCorriston Miller Mukai MacKinnon LLP, vice chair of Business Law Corps and a Super Lawyers Rising Star since 2015.
"As an attorney, my job is to advocate for my clients; as a woman, however, I understand how difficult it can be sometimes to advocate for ourselves," she says. "That is why I advocate for other women, especially in an industry where women are so underrepresented."
She specializes in advanced real-estate transactions with an emphasis on acquisitions, development, commercial financing, land use and entitlements, and corporate and securities law.
by Nathan Bek
Entrepreneurial Success of the Year:
Rick Price
Price Enterprises Inc.

Sponsor:
Michael Kim, Central Pacific Bank
Rick Price's career as an entrepreneur started in Texas. He ran a lawn service business while in junior high and high school and even bought his own equipment.
"I made enough money for school and I had a bank account and I liked the independence of it, being able to make my money at my schedule basically and around school," he says.
Price spent 22 years in the Navy before co-founding an environmental construction company in Hawai'i called Fuel Oil Polishing Co. Since then, he has also owned a similar business in Texas, a Wahiawā eatery called Pit Stop, an oil change service business and a car wash.
Today, Price is perhaps best known for FastLube Inc., established in 1992 and composed of six Flagship FastLube oil change service locations in central and western O'ahu and Flagship Express Car Wash in Waipi'o Gentry. Price sold the FastLube locations to Oil Changers at the beginning of this year to focus on his car wash business, which now operates under Price Enterprises Inc.
Flagship Express washes up to 120 cars an hour and some days up to 1,200 cars a day. A second, larger car wash in Kapolei is under construction. Price also plans to build a full-service convenience store called Pau Hana Express. Both projects are expected to open this year.
Price says Hawai'i is a wonderful place to do business. "I built FastLube in a recession, never even thought about it," he says. "So you can always find an excuse to fail. It just takes hard work and persistence. You got a business built from a good foundation, you're going to succeed with it."
Michael Kim, VP and business banking team manager at Central Pacific Bank, has known Price since 2014 and calls him an impressive businessman who truly cares about customer service. He also admires that Price shares best practices with other oil service and car wash businesses at conferences.
"To me, when you're not holding onto that information, you're willing to share it so other people can realize the same success you have, that made him an instant consideration for a nominee for the small-business awards," Kim says.
Price Enterprises is a family business. Price is the chairman, son Christopher is president and COO, and son Brandon is director of car wash operations.
"We're so blessed and fortunate that we're able to be in Hawai'i and be in business," Price says.
by Noelle Fujii-Oride
Exporter of the Year:
Brian Suzuki
Hawai'i Air Cargo

Sponsor:
Mike Lau, Hawaii National Bank
Brian Suzuki has had a simple mantra for the 38 years he's headed Hawai'i Air Cargo: Keep your employees happy and they'll keep your customers happy.
"Our customers can feel that warmth. We're a small company and compete against big companies like FedEx and UPS, and we have loyal customers. We treat them like they're friends. They get the lowest rates and the best service."
Suzuki says he spares no expense in taking employees on training trips to spots in Asia, the Mainland and Canada's west coast. A recent trip included 24 people – half employees and half family – and Suzuki picked up the tab for airfare, hotel rooms, many meals and all tours.
"I like to teach them the lay of the land and some history (of the places where they ship)," he explains. "We try to travel as often as we can. It's a system to have people work together and learn about the world."
Hawai'i Air Cargo is eligible for the SBA's Exporter of the Year award because of its overseas shipping.
Suzuki has worked in the cargo industry at Honolulu's airport for 52 years, starting with Pan Am. In 1982, he left a competitor and took over Hawai'i Air Cargo; since then, he's built the small company into a powerful player in the cargo industry.
"Our customers become our best salespeople," he says.
His company is known for going above and beyond. Suzuki remembers a few years ago when a Hawai'i company, the French Gourmet, shipped its products to a trade show in Beijing. Arrangements had been made for a hotel adjoining the foreign trade zone to bake the products, but Suzuki was stopped with his handcart of dough before he could reach the hotel. Security officers said the dough hadn't properly cleared customs.
Suzuki returned to the trade show area where employees of another company were setting up pizza ovens and he talked with them. The next morning the whole place was filled with the aroma of pastries freshly baked in those pizza ovens.
"Your nose took you right up to the fourth floor," says Suzuki, who helped out at that booth and several others as well. "We had the longest lines. After the first day the organizers came up and said, 'We want you back next year. We'll give you the best booth.' "
Michael Lau, the relationship officer at Hawaii National Bank at Kamehameha Shopping Center in Kalihi, says Suzuki goes the extra mile for both employees and customers, which sets him apart.
"Brian's been a pioneer in the cargo business and he's been very humble," Lau says. "He's genuine and honest and people respect him for that."
by Beverly Creamer

Advocate for Minority Small Business:
Lani Dawson Arena
Native Hawaiian Organizations Association

Sponsors:
Daphne Tong-Pave and Shannon Edie, Holomua Consulting Group LLC
Lani Dawson Arena serves the Native Hawaiian community by supporting businesses owned by Hawaiians.
"As a Native Hawaiian, I am proud to fulfill my kuleana to serve our local community by fostering opportunities for the economic advancement of Native Hawaiians," she says. "Entrepreneurship is the heart of all successful small businesses, and the fuel of entrepreneurship
is opportunity."
Dawson Arena is president of the Native Hawaiian Organizations Association, a trade group that represents Native Hawaiian Organizations. NHOs are nonprofits and their for-profit subsidiaries are controlled by Hawaiians, which helps the NHOs in bidding for federal government contracts. She is also director of advocacy for Dawson and its parent NHO, the Hawaiian Native Corp.
by Nathan Bek
Family-Owned Small Business of the Year:
Claire Takashima
Uyeda Shoe Store

Sponsor:
Reid Hinaga, Bank of Hawaii
Claire Takashima first asked her father if she could take over the family's shoe store when she was 5.
"I was very close to my dad, so I figured I wanted to do what he did," she says, adding that her dream was always to own her own business. "I'm very independent and I like to make my own decisions."
She was 27 and selling shoes at Liberty House when her father approached her to take over Uyeda Shoe Store so he could retire. That was in 1981.
Today, the 105-year-old store is on University Avenue and has an estimated 5,000 pairs of shoes on its shelves at any given time.
Takashima is the third generation to continue her family's legacy and she's made some changes, such as adding trendier styles and orthopedic footwear. Several podiatrists refer their patients to her store, and she has a knack for picking out popular styles.
"I guess fortune smiled down on me and I was able to pick the right shoe before it became very popular," she says.
The business has been successful, she says, because she always tries to help her customers, even if they don't end up buying her shoes. If her shoes don't fit their needs, she'll recommend other brands or companies. One person she advised brought back their entire family and bought several pairs of shoes from her.
"From that one referral where I knew I wasn't going to make the sale, I probably got like five sales or something because they knew that I was there to help them," she says.
Reid Hinaga, VP and Waikīkī market manager at Bank of Hawaii, has known Takashima all his life and buys dress shoes from her. He says Uyeda Shoe Store is an excellent example of a business that survives even as some people buy online. Takashima does not advertise or use social media; new customers find the store through word of mouth.
"She's done it the old-fashioned way and she's proved to be extremely successful I feel," he says. "Hundred years kind of says it all to me."
Takashima's nephew is her only full-time employee. She also has two part-time workers, and her husband sometimes helps.
She says she doesn't know yet if the next generation will take over the business, but she would like to see
it continue.
by Noelle Fujii-Oride

Advocate for Innovation:
George Yarbrough and Nam Vu
Impact Hub Honolulu

Sponsor:
Lisa Kleissner, Hawai'i Investment Ready
Before co-founding Impact Hub Honolulu, George Yarbrough and Nam Vu toured the world.
Yarbrough worked on public health projects in Latin America, the Middle East and Africa. Vu spent 15 months traveling with his family while working on his tech startup, ShakaNet, at coworking spaces around the world. When their paths happened to cross in Hawai'i, they grounded themselves by starting an innovation center.
"Moving around so often created a loose global community," Yarbrough told Hawaii Business in 2018. "I felt very driven to build community."
Impact Hub Honolulu has become an incubator for startups and community leaders. Its events, workshops, mentorships, funding and art aim to support entrepreneurship, local education and sustainability.
"Everything we do is to support and model the idea of a thriving, innovative community of small businesses," Yarbrough says.
by Nathan Bek
Young Entrepreneur of the Year:
Alana Penaroza
Tag Aloha Co.

Sponsor:
Emily Latimer, Loihi Consulting
Alana Penaroza co-founded Tag Aloha Co. in 2013 to share Hawai'i's culture and lifestyle.
She and business partner AJ White's first products were screen-printed shirts, though today the brand is known for its beach bags, which can be found at Whole Foods Hawai'i locations.
"Our bags ultimately became the focus of our business and every few months we added more styles and designs," the 32-year-old writes in an email. "We expanded into co-branded towels, backpacks, beach bum bags (our name for the classic fanny pack), keychains, towels, clutches, stickers, aprons and mugs. Today, we have almost 100 items just for Whole Foods Hawai'i alone, and we have expanded to Whole Foods locations in California and Las Vegas."
Tag Aloha's bags are made from sustainably sourced organic cotton that's grown and manufactured in India, she writes. In 2019, the Kailua business became Fair Trade Certified, which shows that its products are ethically sourced and made by workers who are paid fair wages and work livable hours.
"The certification has allowed us to share our values of sustainability and protecting workers' rights worldwide with our customers and allowed our customers the assurance of shopping a product that is making a positive impact on the world," Penaroza writes.
She adds that Tag Aloha employs five people, rents a warehouse and prints some bags in Hawai'i.
"According to the Made in Hawaii formula (which includes running our business here, employing people here, renting our warehouse here, operating our business here, etc.) we are conservatively 56% made in Hawai'i," Penaroza writes.
In 2019, Tag Aloha expanded to 11 new local retailers and participated for the first time in the Hankyu Hawaii Fair in Osaka and the Made in Hawaii Festival in Honolulu.
Emily Latimer, founder of Loihi Consulting, says Penaroza has been instrumental in Tag Aloha's nonprofit outreach. In 2019, Tag Aloha began donating part of its profits to the O'ahu Surfrider Foundation; this year, the company will also donate to AccessSurf, a nonprofit that offers accessible beach and water programs for people with disabilities and their families.
"She is just very much a go-getter; she has so much energy, she's really proactive and she's really comfortable in a sales role and advocating for her business," Latimer says. "But something I've definitely seen, especially over the last year, is her becoming more confident in being a business leader and really owning that identity."
by Noelle Fujii-Oride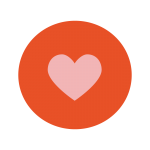 COUNTY WINNERS
CITY & COUNTY OF HONOLULU
Person of the Year:

Eric Fujimoto
Ho'ea – Wealth Advisory Group


Sponsor:

Lori Hiramatsu, Hawai'i Small Business Development Center
Eric Fujimoto started his career in 1994 when he was 20, just as the internet was going mainstream. By then, he had earned his MBA from Chaminade University – in just one year – to go with a bachelor's in economics
and government.
Fujimoto, now with 26 years of experience, is ranked first in Hawai'i in Forbes' 2020 Best-in-State Wealth Advisor ranking. When your goal as a financial advisor is to help others, he says, "you use a capitalistic mind but you need a social worker heart."
Ho'ea builds its business around the theme of 'ohana, with a focus on family, pono and aloha. Fujimoto credits his team's passion to help others for the company's success.
As for running a business, Fujimoto says, "Any small business is a hard business. You need to persevere. You need to be able to pick yourself up more times than you fall."
by Doris Kung
Young Entrepreneur of the Year:

Mylen Yamamoto
Cropsticks Inc.


Sponsor:

Nohonani M.K. Leslie First Hawaiian Bank
Mylen Yamamoto left her job as a professor of business at Loyola Marymount University in Los Angeles in 2016 to develop "Cropsticks" – sustainably sourced bamboo chopsticks made with detachable holders to keep them from resting their tips on the tabletop. Yamamoto says her latest innovation is the first-to-market biodegradable straw made from bamboo plant fibers that were once considered waste material.
"We are on a mission to leave behind a greener environment for future generations," she says. The rigorous process of earning a Certified B Corporation rating of 98.4 places Cropsticks on par with socially conscious companies like Ben & Jerry's Ice Cream and Patagonia.
Although it didn't secure a deal with any sharks, Cropsticks went viral in 2017 following Yamamoto's appearance on the TV show, "Shark Tank."
by Carin Enovijas
Exporter of the Year:

Leif Robinson
Hawaii Glass Bottom Boats LLC


Sponsor:

Jenna Kosaki, First Hawaiian Bank
Since he was a kid growing up on O'ahu's North Shore, Leif Robinson dreamed of owning a glass-bottom boat. In 2015, his dream came true with the launch of his tour business and the Haleiwa Queen, a 50-foot power catamaran with glass ports that provide up to 49 guests with a topside view of the diverse marine life below deck.
The Kahuku High School graduate says he feels privileged to be doing what he loves: sharing Hawai'i's tropical beauty and history while educating people about the importance of preserving marine life.
Robinson's contract with Japanese travel agency JTB provides for three daily tours aboard the Haleiwa Queen. "JTB is the best company to work for," Robinson says. "They are very professional and that's made me more professional."
The extensive bookings made from Japan are why the company qualifies for an SBA exporter award.
by Carin Enovijas
Family-Owned Small Business of the Year:

Garret and Karen Carson
Weddings of Hawaii LLC


Sponsor:

Kara Daley, First Hawaiian Bank
In 1978, the newly retired Rev. Max Hansen recognized the allure of exchanging vows of love on a beach in Hawai'i. Ever since, this family-run business has helped to pioneer and grow Hawai'i's wedding services industry.
"He always said that spending his time helping couples in love was his life's passion," says Max's daughter, the Rev. Karen Carson, who continues the family tradition with her son, Garrett, and his wife, Lauren Carson.
Last year, the Carson family helped more than 1,900 couples from all over the world with their special day. They promise a "stress-free" wedding experience, "while carefully respecting each culture and faith."
by Carin Enovijas
COUNTY OF MAUI
Person of the Year:

Christopher Geng
Maui Resort Rentals Inc.


Sponsor:

Curtis Tom, Bank of Hawaii
Chris Geng, founder and CEO of Maui Resort Rentals, describes his business model as "similar to Airbnb, but with a hotel flair." The company employs its own maids, guest services workers and mechanics instead of contracting them from other companies, like most vacation rental companies do.
"(It) makes all the difference because you're able to build a team and manage quality control," Geng says.
However, what really separates Maui Resort Rentals from other companies is its emphasis on customer service, including its "10-minute guarantee," he says.
"If there's any issue with the unit, they can call or email or text, and there will be a response within 10 minutes."
He is confident his business model will emerge from the pandemic and continue to grow.
by Chase Dalzell
Advocate for Minority Small Business:

Wayne Wong
Hawai'i Small Business Development Center Network-Maui


Sponsor:

Lester Nakamoto, Bank of Hawaii
Wayne Wong brings 30 years of experience in information technology and an MBA to his position as director of Maui's Small Business Development Center. Last year more than 350 applicants, each at different stages of business development, sought the SBDC's guidance on creating business plans, legal structuring, permitting and reporting, financing, accounting, marketing, growth strategies and more.
"Sometimes they come back after a couple of years of operation just to figure out how to scale better and figure out their next steps," says Wong.
Wong is part of what he calls an "ad hoc consortium" of nonprofit agencies that collaborate to support Maui's entrepreneurs. Wong previously served as project director for UH Maui College's EdVenture program, aiding local employers in remedying skill shortages and education and training gaps.
by Carin Enovijas
Advocate for Financial Services:

Paul R. Felix
The Edge Consulting Group LLC


Sponsor:

Bard Peterson, First Hawaiian Bank
More than 25 years in banking and finance give Paul Felix an edge in helping Maui's business owners connect with the community to build tangible assets that benefit current and
future generations.
Felix founded The Edge Consulting Group in 2016 to provide consulting and training services for businesses, banks, credit unions and nonprofits. He believes business owners must invest in themselves and the communities they call home.
"I am excited to pass on the knowledge of why some companies do better than others and I am convinced that all businesses and their owners have room to improve," says Felix.
by Carin Enovijas
COUNTY OF KAUA
'

I
Person of the Year:

Tyler Rodighiero
Pac Build LLC


Sponsor:

Jennifer Marcil, Bank of Hawaii
Tyler Rodighiero, co-owner of Pac Build LLC, got into construction as a teenager, strayed from it for a few years and then returned in his early 20s.
He moved from San Diego to Hawai'i without a prior visit. "I just went for it," he says. On Kaua'i, he started as a handyman and worked his way up to owning his own high-end residential construction company. He met his business partner, Nick Parkinson, in 2008 on a camping trip in Polihale and they founded Pac Build in 2012.
As a business owner, Rodighiero says, one challenge is "learning how to be a good boss and that every day
is learning the best ways to improve upon that one thing because as you grow you have a lot more employees and they're really the most important part of your company."
He emphasizes three points to his employees: quality, methodology and surroundings. That means producing quality work in a process that works for them while thinking about their surroundings.
Rodighiero encourages aspiring business owners to read books about experts in their field. "You can learn the pros and cons of what to do and what not to do."
by Doris Kung
Exporter of the Year:

Aletha Ann Thomas
Monkeypod Jam LLC


Sponsor:

Eliza Kobayashi Central Pacific Bank
Aletha Thomas performed a local-style variation on the advice that when life gives you lemons, make lemonade.
A generous neighbor gave Thomas 100 pounds of ripe, juicy mangoes shortly after Thomas was furloughed from her job as a teacher in 2010. She began making her Monkeypod Jam, transforming a financial setback into a delicious success.
Thomas says she started selling her jam at farmers markets and craft fairs. "Our Etsy store helped us to build online exposure," while she built a local wholesale network.
Monkeypod Jam's seasonal selections of jellies, chutney, curds and marmalade are now available online in all 50 states and at 28 retail locations across the Islands.
by Carin Enovijas
Advocate for Minority Small Business:

Laurie Yoshida


Corteva Agriscience
Laurie Yoshida, communications manager for Corteva Agriscience, has been advocating for Kaua'i's small businesses since 1995, when she helped the Kaua'i Chamber of Commerce establish the island's first business center to support local entrepreneurs.
Alyssa Amasol, an account executive for Corteva Agriscience, describes her co-worker as a "visionary" leader who "embodies the spirit of community engagement."
Yoshida has served or is currently serving on the boards of many organizations, including the Kaua'i Filipino Chamber of Commerce, Kaua'i Chamber of Commerce, Kaua'i Economic Development Board, Rotary Club of Kauai, Hawaii Foodbank Kauai, Hawaii Crop Improvement Association and Kaua'i Community College Business Advisory Board.
by Carin Enovijas
Advocate for Business & Industry:

Mark Perriello


Kaua'i Chamber of Commerce
In 2015 Mark Perriello was appointed president and CEO of the Kaua'i Chamber of Commerce, where he provides leadership and support to the organization's 467 members, representing more than 650 businesses on the Garden Isle.
"On Kaua'i, we are a little bit unique in the business community," says Perriello. "I think we tend to lean a little bit more progressive than other chambers of commerce here in Hawai'i and throughout the country. We have a very diverse group of people."
He previously held administrative and lobbyist positions for nonprofits in Washington, D.C., like the American Association of People with Disabilities and the Human Rights Campaign, and was a White House liaison with the U.S. Department of the Interior during the Obama administration.
by Carin Enovijas
COUNTY OF HAWAI
'

I
Persons of the Year:

Robert Stanga and Janice Stanga
Hamakua Heritage Farm Inc., dba Hamakua Mushrooms


Sponsors:

Tyler Dickinson and Keene Fujinaka, Bank of Hawaii
Before they founded Hamakua Mushrooms, Robert and Janice Stanga each had their own businesses. Robert Stanga was a pilot and owned Makani Helicopters while Janice Stanga worked as an interior designer.
They had no prior experience in agriculture. "You would think that after being a single mother and raising three kids that that would be the hardest part but it wasn't. Farming is hard," Janice Stanga says.
The business idea came to Robert Stanga while he was a pilot and he started by buying a beginner's book. He's never stopped learning since.
"You have to keep your eyes open because new things always pop up," he says. The couple broke ground on their farm in 2001 and began production in 2003 with six types of mushrooms before realizing that was too much. They narrowed it to one, the ali'i, a king oyster mushroom.
"Now that we have a real good idea of how the business is run, we can hire other people and for the first time in 20 years we took a vacation together," Janice Stanga says.
by Doris Kung
Family-Owned Small Business of the Year:
Michele Zane-Faridi and Shadi Faridi
Hana Hou


Sponsor:

Anna Liu, First Hawaiian Bank
In 1994, Michele Zane-Faridi opened an antique and collectibles store called Hana Hou in downtown Hilo. Growing significantly over three decades, Hana Hou has evolved into a cultural gathering place with a "mission to educate and perpetuate."
Zane-Faridi has taught and mentored many people over the decades, and today some of those students join her in teaching classes in traditional lauhala weaving and other Hawaiian crafts. The boutique features diverse works by Polynesian artisans, including handmade collectibles, arts and crafts, fashions, jewelry and beauty products.
Zane-Faridi's daughter and business partner, Shadi Faridi, says her mother initially maintained a full-time job nearby and would open Hana Hou on her lunch hour. Faridi would join her mother at the shop after school.
"I grew up in the shop. It's just a part of me," Faridi says.
by Carin Enovijas
Advocate for Women in Business:

Desiree Watson
Hawaii Workplace


Sponsor:

Nick Sutton, Bank of Hawaii
Serial entrepreneur Desiree Watson opened Hawaii Workplace in 2012, providing HR, payroll, safety and benefits services. She is also a chapter leader
of Business Network International, a global network that helps entrepreneurs build strong local connections.
She's spent decades honing executive coaching skills to provide customized consulting services designed to improve productivity, motivation, creativity and bottom-line objectives.
"You have to build relationships in order to build trust," says Watson. "It's all about getting to know your community and what's needed."
Nick Sutton of Bank of Hawaii's Kamuela branch says Watson "has a daily pulse on the challenges many kinds of businesses have in our Hawai'i community," and how to overcome them.
by Carin Enovijas
Advocate for Business and Industry:

Lisa Rantz
Hilo Medical Center Foundation


Sponsor:

Laura Hughes, First Hawaiian Bank
Lisa Rantz, executive director of the Hilo Medical Center Foundation, led efforts to obtain a federal Health Professions Shortage Designation for Hawai'i, Maui and Kaua'i counties and parts of O'ahu.
The designation provides rural medical practices with access to loan repayment programs and 10% quarterly bonuses for Medicare and Medicaid direct-billed services. Sometimes
doctors in Hawai'i stop practicing
because of high expenses and low
revenue, which has contributed to a physicians shortage.
She and her team drove around the Islands documenting the severity of the doctor shortage, especially in rural areas. "It was really important to build that rural island network, so we can build a rotation to get doctors
into place."
by Carin Enovijas