SmallBiz Editor's Choice Awards 2014
Profiles of five great local companies that you should know about.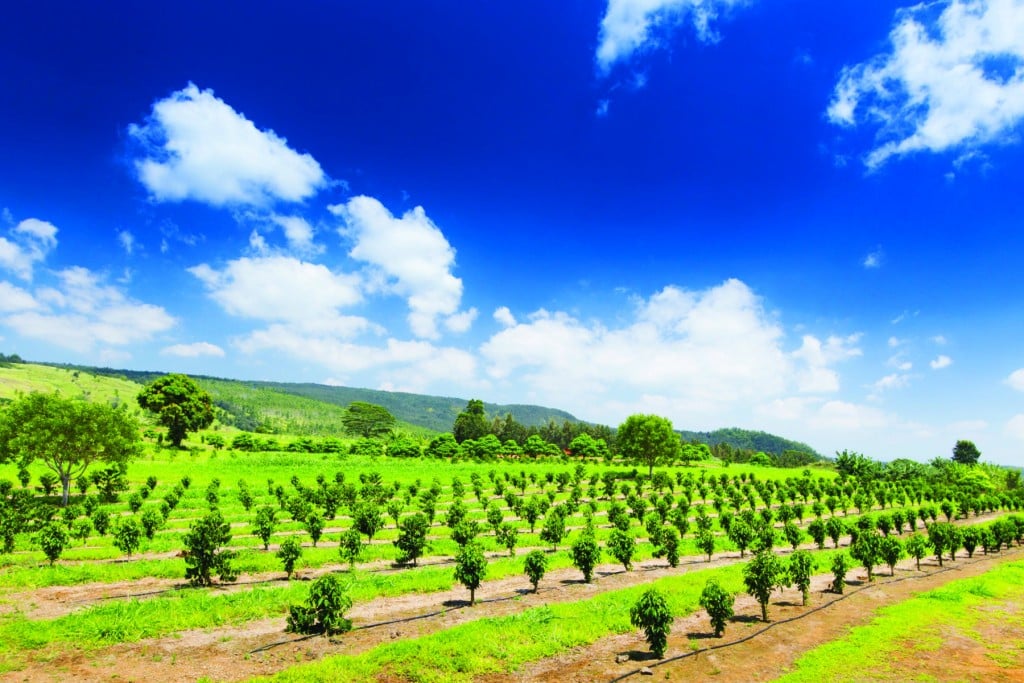 Best Green Business
Owners: Robert and Kelly King
Nominator: Blue Planet Foundation
In the mid-1990s, Robert and Kelly King saw a problem: Massive amounts of used cooking oil were being dumped into the Central Maui Landfill, creating serious environmental and health concerns. Robert, who owned King Diesel at the time, proposed converting the cooking oil into biodiesel to fuel diesel engines.
"The vision started with us asking, 'How are we going to keep this gunky oil out of the landfill, and what can we do with it to make it into something useful?' " Kelly King says.
When the Kings began Pacific Biodiesel in 1996, the startup operated at the landfill and had just one employee. Today, the company has developed 12 facilities across the mainland and Japan. Its latest venture, Big Island Biodiesel, launched in 2012.

In the early days, few people understood biodiesel.
"Ten years ago, I'd be in a room and ask if anyone knew what biodiesel was, and maybe one person out of 10 would raise their hand," Kelly King explains. "Today, probably eight out of 10 would raise their hands."
Pacific Biodiesel's commitment to sustainability goes beyond producing a green product. The company promotes a community-based model that reduces the demand for fossil fuels, has created hundreds of local jobs and paved the way toward energy security.
"Everything we do is modeled to stay local," says Kelly King. "The folks who come to the biodiesel pump feel so good about supporting a local product that's also good for the environment."
Extended Horizons, a Maui scuba dive company, has woven sustainable practices into its operations, including converting its office to use solar energy, recycling company-wide and installing moorings to protect coral. In 2006, it converted its dive boat to run completely on biodiesel.
"From an environmental point of view, it just makes sense," says Extended Horizons CEO Erik Stein. "People think it's not cost effective, but the price is on par with conventional fuel, and it brings customers in our door. So it makes sense from a business standpoint as well."
Kelly King adds, "There are at least half-a-dozen motives for people and companies who use biodiesel – environmental, economical, supporting local. … We want to be a catalyst for people to do the right thing."
Long-Term Success
Owner: Harry D. Robello
Nominator: Donna Kojima, First Hawaiian Bank
BY: LEE V. GAINES
For Harry "Didi" Robello, keeping the Waikiki beach boy tradition alive and making sure his customers are safe in the process are his top priorities.
The headquarters for his company, Aloha Beach Services, is a wooden stand with a thatched roof surrounded by surfboards located between the Moana Surfrider and The Royal Hawaiian. From there, he and his team offer surfboard and paddleboard rentals, plus outrigger canoe rides, chartered canoe trips and surf lessons.
"With the way he runs his business, he's so authentic, very real," says Donna Kojima, assistant VP and personal banking officer for First Hawaiian Bank.
"He's just one of those guys you like and trust," she says.
Robello's father, Harry S. Robello, founded the family business in 1959 exactly where it stands today, after being introduced to the beach boy way of life more than two decades earlier.
Surfing has deep roots in the Robello family and Duke Kahanamoku was the brother of Robello's grandfather. As a third-generation Kahanamoku and second-generation beach boy, Robello learned the ropes from his family. His first job on the beach was gofer, picking up trash and running errands for the other employees.
Robello says he applied for other jobs while in high school, but "they never did call me." Today he suspects his father had a hand in that, telling his would-be employers he already had too much work to do on the beach.
But the hard work paid off and, in 1983, Robello took over the business from his father. His wife, Laurie, is the company's bookkeeper, and Robello says he hopes his sons, Ryan, 24, and Shayne, 18, eventually join the family trade.
But things aren't perfect in paradise. Robello worries about the influx of homeless people on the beach and the erosion of the beach boy tradition. He worries about too many surf stands and unqualified surf instructors.
All of Robello's employees – the newest has been with the company for 10 years – are both certified surf instructors and licensed canoe operators, he says.
There needs to be more regulation, he says, and not enough "makes this place dangerous."
"We want our guests to have a lot of fun and be safe at the same time."
Best Women-Owned Business
President, CEO and Co-owner: Elsa Talavera
Nominator: Angeline Shiroma, First Hawaiian Bank
BY: BRANDI-ANN UYEMURA
Elsa Talavera has a knack for achieving what she sets her mind to. Born and raised in the Philippines, she says, "When I was there, I used to think, 'I'd love to go to America.' " In 1980, following her grandparents' lead, she made a life-changing decision to immigrate to Hawaii.
She worked as a registered nurse on Oahu for several years before she accomplished her next dream: owning her own business. But it was no small feat.
"When you're in the Philippines, it's a very hard life," she says. "People are educated, but there are no jobs. You can't be choosy. Leaving a job that was very secure and all of a sudden you take on this role. … I didn't even know if I was going to make it."
Despite her fears, she took the leap. In 2003, she started Talavera Case Management, an agency that manages, monitors and assesses the health care of elderly patients while in a state-licensed residential facility. It gave patients who need intermediate-level care an affordable alternative to nursing homes.
She admits it wasn't easy. "I was the janitor, the secretary. I did it all by myself with a social worker," she laughs. After seven years, she was busy and burnt out, so in 2010 she partnered with Charmen Valdez (VP of operations) and Evangeline Abellada (clinical VP). The company was renamed All Island Case Management Corp. and it took off. From a staff of two in 2003, it has expanded to 10 administrative workers, three registered nurses on Maui, two on Kauai, two on Hawaii Island and about 10 on Oahu. The company also doubled its clientele from 300 a few years ago to 600 today.
Much of its success is due to Talavera's dedication, says Angeline Shiroma, assistant VP at First Hawaiian Bank's Waikiki Branch. "It's hard to juggle a family and manage a successful business," Shiroma says. "It takes time and energy away from her family to help other people. But Elsa's so dedicated to her job. She really wants to help somebody."
Being the president and CEO of her company requires Talavera to be available 24/7. But for her, taking care of the whole person and being good to them are not just in her job description, it's who she is. When asked how she does it all, she says, "It's because, at the end of the day, I look at what did I do today? Did I help somebody?"
Most Innovative Business
Founder: Tiffany Tanaka
Nominator: Jason Ubay, Hawaii Business
BY CATHERINE E. TOTH
Like many innovative businesses, Fresh Café was born out of a need – and that need was caffeine.
But when Tiffany Tanaka opened the coffee shop on Queen Street in Kakaako five years ago, serving her father's brand of coffee – he owns Roots & Relics golf shop downtown – for $1.50 a cup and free WiFi, she didn't realize it would become one of the hippest and most versatile gathering spaces in town.
Fresh Café has become a venue for slam poetry, art shows and live music. It hosts monthly events such as the Art + Flea marketplace, Barter Bar, Trivia Night and even nighttime yoga. Oh, and the café serves fresh sandwiches, homemade cookies and a killer ginger wasabi salad.
"Fresh Café is not only about serving fresh food and supporting local business," says Tanaka, "but it's about fresh ideas, innovative thoughts and trying to do what's never been done."
Tanaka is opening a second location this year in the space vacated by Indigo in Chinatown.
Christa Wittmier, senior marketing director of Young's Market Co., met Tanaka in 2004, when the recent Punahou grad ran Queen's Boutique before opening Fresh Café. Wittmier loved the edgy clothing boutique, outfitted with turntables and New York art magazines. They quickly became friends, then partnered on Pow! Wow! Hawaii in 2011, a progressive street art festival in Kakaako.
"Working with her on that event the past four years, she has always been the heart and soul of our group," says Wittmier, who created and runs the festival's music program with Tanaka. "She always has a positive attitude and works selflessly on making (the event) succeed. She is my rock."
She's not surprised Fresh Café earned the title of Most Innovative Business as Tanaka travels to other cities and countries to get her inspiration for her business.
"She has an amazing global network of influencers to tap into, and those people are impressed by what she's doing," she says. "She stays on top of trends and takes what works for Hawaii while always being conscious of supporting local. It's amazing."
Best New Business
Founder: Edmund Olson
Manager: John Cross
Nominator: Haidee Abe, First Hawaiian Bank
BY GINA GELBER
Leo Norberte owns a 30-acre coffee farm in the remote Kau region of Hawaii Island, where rich volcanic soil, sunny mornings and rainy afternoons synchronize to yield award-winning crops.
Despite idyllic conditions, running a business was a nightmare for Norberte and about three dozen other coffee farmers in the area. The rub: there was no local mill to roast their beans.

To get his crop processed for sale, Norberte had to drive every Monday to Kona – a total of three hours – and return to Kona on Tuesdays to pick up the roasted coffee. "It was a real drain on all kinds of resources," he recalls.
Life became less convoluted a few years ago, when business mogul and social entrepreneur Edmund Olson opened the Kau Coffee Mill. "I wanted to help out a community that had been financially depressed by the collapse of the sugar industry," Olson says.
The mill is off to a strong start, with sales of about $1.4 million in 2013. The full-service mill enables farmers to get their coffee pulped, dried, milled and roasted locally. "Now my commute is three minutes down the road," Norberte says.
Kau Coffee Mill has hired 10 employees and buys coffee from the local farmers for $2 a pound, which is the highest price on record in the area. Before the mill, Kau farmers would sell their coffee in Kona, where they got only about $1.50 a pound. "They were told that their coffee was traded at a discount because it was not technically grown in Kona and couldn't be sold for a premium," says mill manager John Cross. "That just wasn't a fair situation."
Today there is a movement to position Kau coffee as one of the premier specialty varieties in the world. To gain international visibility, the Kau Coffee Mill is entering high-profile contests, such as the Roasters Choice Competition, where its proprietary beans earned a Top 10 ranking in 2013.
The company already exports to Europe and China, and is eyeing other Asian markets, where the demand for coffee is rising. Roughly 50 percent of revenue was derived from international exports in 2013. Other distribution outlets include retail and online sales.
Keeping in line with its philanthropic spirit, the company plans to continue sharing its spoils with the Kau coffee farmers. It recently invested in a larger, more powerful oven to help expedite the roasting of coffee.
"My goal is to help out wherever I can," says Olson. "I think we are making a difference."