Snoop on Your Neighbors (Or Yourself)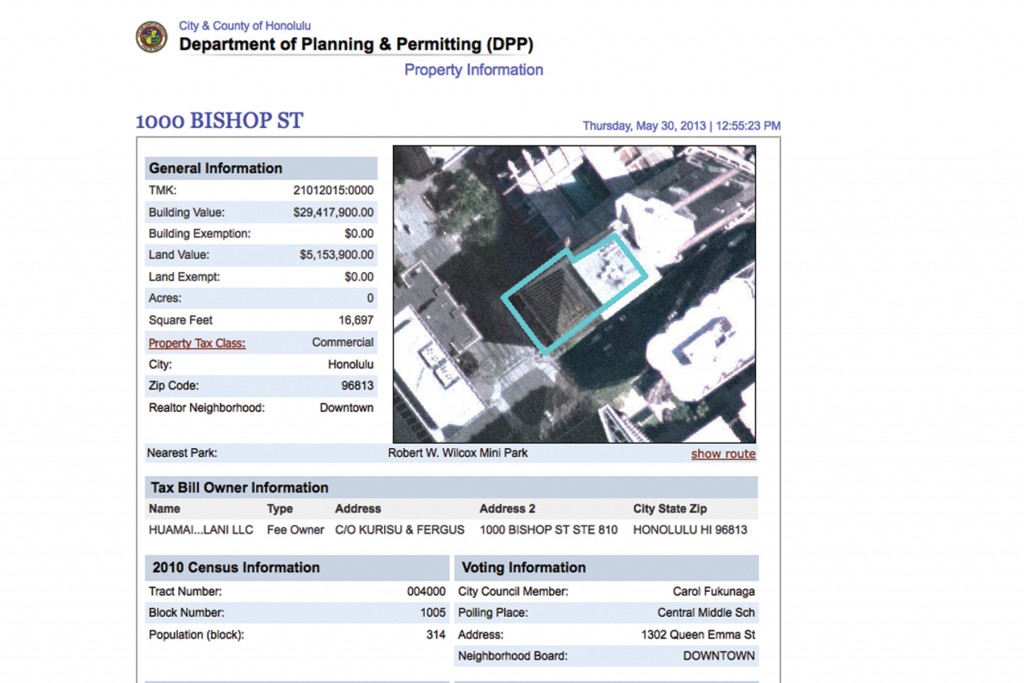 ver wondered what the people down the street paid for their house? Who owns that office building on the corner? Whether your home is in the flood plain? Which city council member to complain to about that pothole?
All that information – and much more – is available with the click of your mouse at the Honolulu Land Information System website. HoLIS is the public portal to the City and County of Honolulu's powerful geographic information system, which allows you to access dozens of official GIS databases from your computer, using a single interactive map.
For example, by choosing the tax map key (TMK) tool, you can zoom in and click on any Oahu property to see a quick summary of its ownership, valuation, zoning, voting district, etc. Hyperlinks will whisk you off to property tax or permitting databases where you can find the sales history of a building, see a sketch of its floor plan or find out if that noisy construction project was properly permitted. Clicking on the public safety link lets you peruse the area crime report or even view HPD's list of current traffic incidents. You can also pull up a bird's eye view of the property or send a link to a friend. And that's just using the TMK tool.
From the website's main page (which you can view as a map or as a satellite image), you can also search by plat map to find a property's legal boundaries, utilities and easements. The main map also has a menu that allows you to display a host of other features, ranging from zoning districts to bus routes to hiking trails. In addition, the website provides tools to customize a map with your own labels, lines and polygons and then print it.