Staffing Solutions for Shortages in Healthcare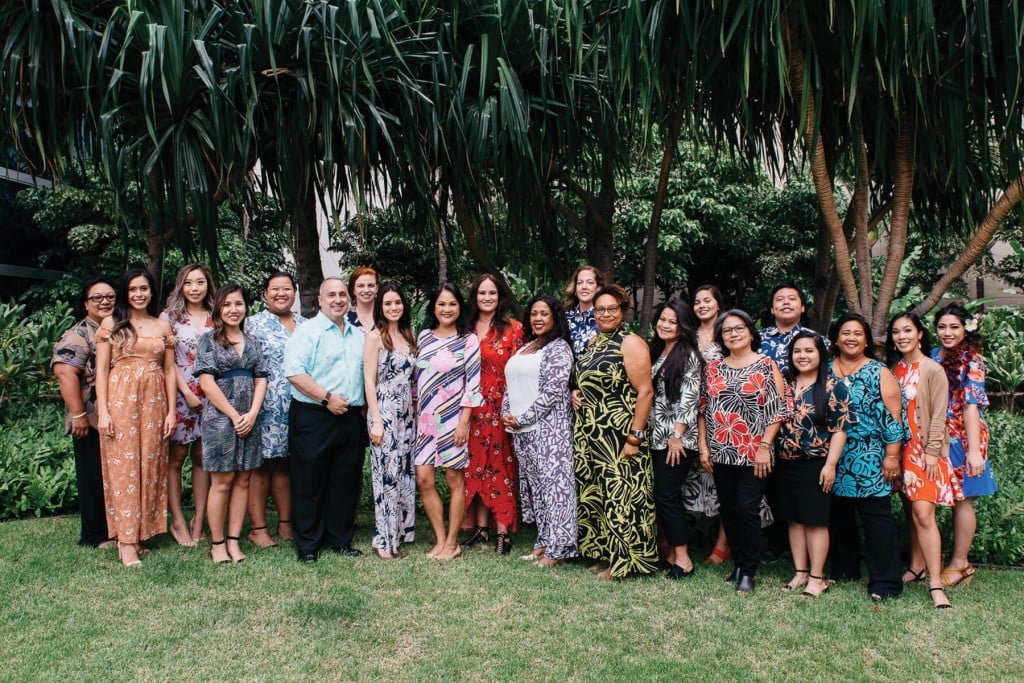 Six of the ten fastest growing occupations from 2018 to 2028 are healthcare and social assistance related,

according to the US Bureau of Labor Statistics projections.
Combine an expected rise in demand for employment in the healthcare sector, with non-competitive salary wages, and the high cost of living in Hawaii for a recipe of a non-existent job seeking workforce. Although medical facilities typically have a dedicated team responsible for recruiting fresh talent for vacant roles, the lack of prospects with the required credentials and working experience have led to the use of local healthcare staffing agencies such as Kahu Malama Nurses.
"As a nurse, I have an innate desire to help others," says Nurse Manager Nikia Leslie, RN. "It became almost too normal to work extraneously when I was on the mainland. Fast forward to moving to Hawaii, it became truly evident this staffing shortage is affecting healthcare systems nationwide. I elected to become a part of the solution & am now working at Kahu Malama Nurses. From start to finish, we strive to ensure our clients remain fully staffed and provide our employees with competitive wages and an industry leading benefits package."
Healthcare staffing agencies deliver on short notices, craft and maintain a readily qualified employee pool, and build strong-lasting relationships to only offer employees that reflect a client's company culture, mission, vision and values. This open-minded business decision may spare resources being drained for executing desperate marketing and recruiting measures by leaving the legwork to the staffing experts.


(808) 951-0111
kahumalama.com


(808) 949-3669
staffingsolutionsofhawaii.com
Are You Prepared to Have a Crucial Conversation?
"The root cause of many – if not most – human problems lies in how people behave when others disagree with them about high-stakes, emotional issues," author Joseph Grenny told Hawaii human resource management professionals at a recent Society for Human Resource Management Hawaii (SHRM Hawaii) conference. When leaders invest in creating a culture conducive to crucial conversations, organizations deliver dramatically improved results, says Grenny.
The key skill of effective leaders, including HR professionals, is the capacity to address emotionally and politically risky issues, according to Grenny, in short to have crucial conversations. This key skill forms the cornerstone of
HR professional development.


For more information, go to www.shrmhawaii.org or call (808) 447-1840.
---
HR360° Directory

Eliminate the distractions of being an employer and simplify with Hawaii's most experienced and trusted provider of outsourced payroll and HR. Learn why we're Hawaii's premier HR outsourcing company.
791-4900 | simplicityHR.com

Everything you need to run a more efficient business.
From hiring and payroll, to records and benefits, HR Symphony provides all the employee lifecycle tools you need in one integrated, cloud based HR ecosystem'". No other HR technology gives you more to build a better business.
Get a FREE demo!
791-4900 | HR-Symphony.com

Proudly serving Hawaii since 1993
Provides staffing and HR needs for top-quality executive placements, direct hire, temporary, temp-to-hire, payroll, and government contracts services
Specializing in professional support services in the areas of Administrative,Accounting, Customer Service, Healthcare, Management, IT, Legal, HR and many more
Certified WOSB, EDWOSB, and SBA 8(a) firm
1357 Kapiolani Blvd., Ste. 1410, Honolulu, HI 96814
(808) 949-3669 | staffingsolutionsofhawaii.com

For 25 years, ProService Hawaii has partnered with local businesses to make it easier to hire, retain and manage employees through our strategic HR solutions that take the pain out of paperwork and administration, and keep you focused on running your core business.
808-725-6888 | www.proservice.com

Society for Human Resource Management
Hawaii Chapter
Like SHRM National, the mission of SHRM Hawaii is two-fold – to Serve the Professional and Advance the Profession. We provide comprehensive information and tools to human resource professionals to enable them to make informed decisions. We sponsor forums (both in person and through our website) to facilitate the exchange of ideas and increase the knowledge of participants.