Store brings Hawaii's flowers, foods and music to Pacific Northwest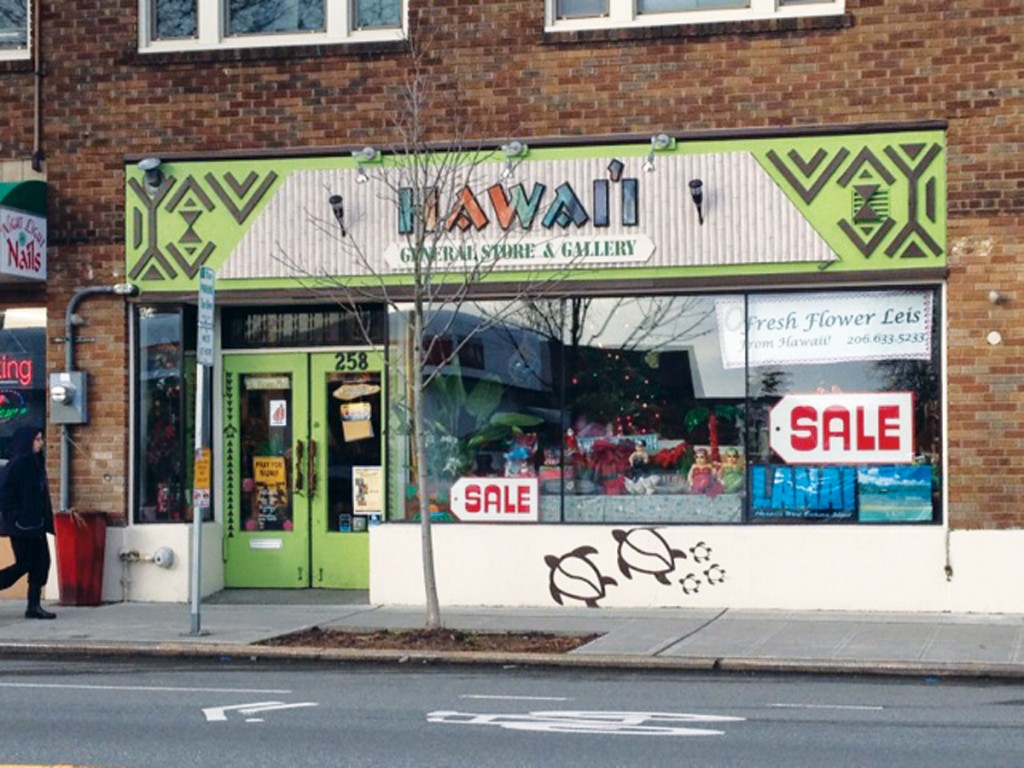 The Hawaii General Store in Seattle began from a simple act of aloha. In 1998, Hawaii expatriate Gail Stringer wanted to buy a lei in Seattle for a friend undergoing a tough time. A $55 red carnation lei was not what Stringer had in mind, but it did give her a great idea for a niche business.
"I have no business experience at all," says Stringer, a Brown University graduate who studied anthropology. "That's probably why I did it."
Though the Seattle store sells much more than lei, that part of the business can be the most challenging: Shipping companies can lose the boxes of tropical flowers, there can be delays and, "If they're sitting on a runway somewhere, they're goners," she says. Yet for Stringer, who grew up in Hawaii Kai, "the quirky little mana that comes with a plumeria lei" makes it all worthwhile.
The first time I walked in the store, Kiapu Wolfe, the store manager, was behind the counter stringing an emergency lei of purple orchids. "We ran out of lei, and she's a real good customer," Wolfe explained.
While the lei business peaks in May and June during graduation season – last year, the store sold hundreds – flowers are always in demand. In February, Stringer created a large tropical arrangement for the opening of the Gauguin & Polynesia show at the Seattle Art Museum.
The store also carries hundreds of Hawaii products, ranging from taro chips and guava jelly to Kahala shirts and CDs by Willie K. For the past six years, the store has offered a travel service. Since the majority of the store's clientele has Island roots, crack seed is a top seller, as are Hawaiian Sun Drinks and Hurricane Popcorn. Mainlanders favor chocolate macadamia nuts.
Stringer acknowledges that many of her products are things she misses from Hawaii. She gets particularly nostalgic over Hilo Creme Crackers and recalls Christmastime in Honolulu when she and her sister would crush royal cremes into their hot cocoa.
"I hate this horrible homogenization in Hawaii. Nowadays, kids are more likely to go to Walmart and buy a Snickers than run down to the corner store for some li hing mui."
Some of her customers are Northwest locals who have a love affair with the Islands. When I was in the store, I met a woman from Olympia, who drove an hour and a half to get her Hawaii fix. "It's my way of dealing with withdrawal after being in Paradise," she said.
Hawaii General Store & Gallery
258 NE 45th Street, Seattle WA
206-633-5233
www.hawaiigeneralstore.net