Taking Care of Business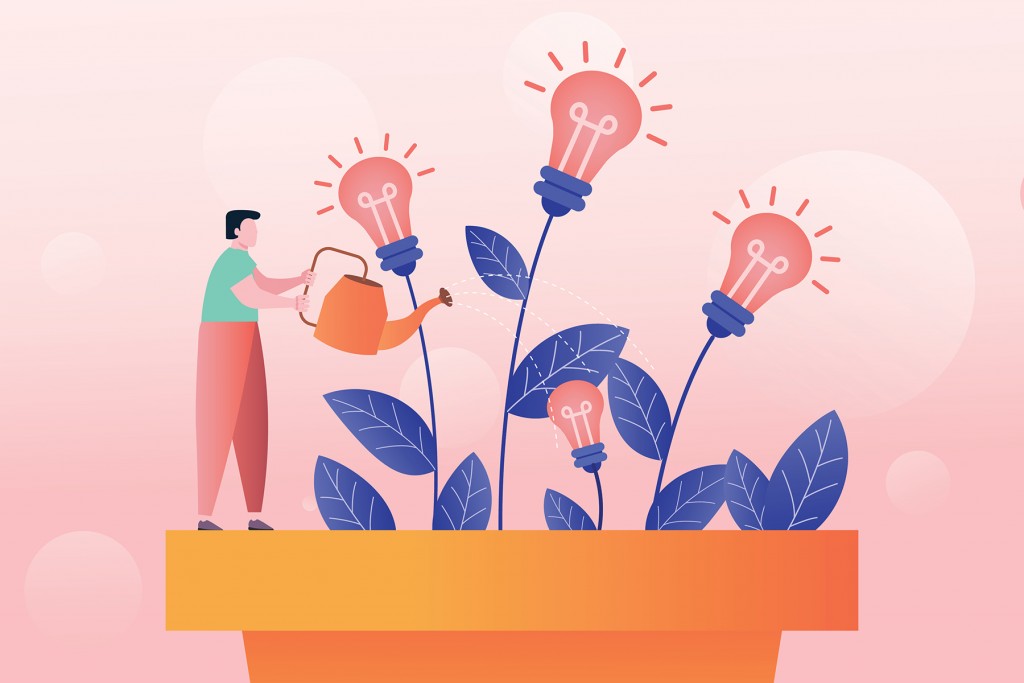 These are challenging and unprecedented times in Hawai'i, particularly for the healthcare industry.
In this section, we hear about the important issues our healthcare leaders are dealing with and the key insights and perspectives they have to help guide us as we move forward into an unknown future.
Ray Vara

President & CEO
Hawaiʻi Pacific Health

As we emerge from the COVID-19 pandemic, a lot has been said about our community's "new normal." Life will be different for businesses large and small and certainly for those associated with our primary industry, tourism. Residents and visitors alike will need to be diligent in their social practices and mindful of what could happen if we do not follow proper guidelines including social distancing, wearing masks in businesses and not gathering in groups.
In health care, we are grateful that we did not see the large surge at our facilities experienced in other parts of the country and the world. I am extremely proud of how hard the 7,200 members of the Hawai'i Pacific Health family worked to keep our patients and each other safe during a very trying time.
Telehealth has been and will continue to be a primary focus at Hawai'i Pacific Health. Seeing your physician virtually through video or by phone improves access to care, increases convenience and reduces health care costs. These are all important achievements as we continue to bend the health care cost curve. This means the benefits to telehealth are across-the-board: for patients, businesses and health care providers.
At Hawai'i Pacific Health, we intend to build on our long tradition of providing telehealth services. Just as our society has changed, so has the health care industry. We look to the future with optimism, confident in the knowledge that our industry is evolving to a place where we can provide a more convenient standard of care, delivered when and where our patients want it and need it.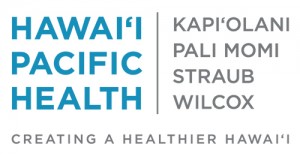 55 Merchant St. Honolulu, HI 96813
(808) 949-9355
hawaiipacifichealth.org
Howard Lee

President & CEO
UHA Health Insurance

Should I use telehealth to see my doctor?
Consider using telehealth; it's a simple and convenient way to connect with YOUR doctor from the comfort and safety of your home, while also keeping you, your doctor, and their staff safe. Plus, your doctor knows your medical history best.
How is UHA supporting your associates' well-being during these times?
We've encouraged journaling to improve well-being. It helps one to work through feelings and reflect and capture their lessons learned from this experience. We just began a Gratitude Challenge. It's a 6-week team-based challenge designed to encourage participants to practice a habit of daily journaling for 5 minutes using the Aloha Journal. This challenge offers participants creative ways to cultivate and engage in gratitude during these uncertain times.
Because we focus so much on teamwork and supporting each other, I've also been asking associates to reach out to each other, or to me, if they have questions or just need someone to talk to while working remotely. We're here for each other. I continue to offer encouragement and seek the team's input via email and phone.
How is UHA supporting local businesses during this time?
We continue to support local businesses through our subsidiary, the Hawaiʻi Health at Work Alliance, by providing free business memberships and access to workplace wellness resources for employers and employees. It's important to keep your employees engaged and healthy during times of crisis and times of calm. You'll need your team back when we get through these current challenges. Concern for their well-being does not end after work hours or because they are working from home. At UHA Health, we say that we have each other's backs – and that is true now more than ever.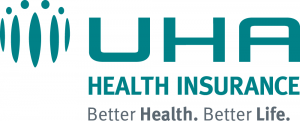 Topa Financial Center
Bishop Street Tower, 3rd Floor
700 Bishop Street
Honolulu, HI 96813
Mark Yamakawa

President & CEO
Hawaii Dental Service

How is Hawaii Dental Service (HDS) supporting its members through the COVID-19 pandemic?
As the leading dental benefits provider and an essential business in Hawaii, we're responsible to let our members know what type of care is available to them, in addition to processing claims and providing access to their benefits information.
Our HDS business continuity team was quick to act to ensure we remained operational, while protecting the health and safety of our employees. I'm also proud that our team formed a care coordination process for our members in need of emergency dental services during the stay-at-home order. This helps alleviate the uncertainty of what dental care is available, while minimizing the burden of dental visits to hospital emergency rooms.
What is HDS doing to help businesses recover from the COVID-19 pandemic?
The financial recovery of local businesses, dentists and our members is important to HDS and the community. We've seen the economic impacts of this pandemic and we're working with employers to address their needs regarding benefit plans and employees.
For our participating dentists, we created a Payment Advance Program so practices can maintain their financial wellbeing and continue providing the best care to our members.
Our philanthropic arm, the HDS Foundation, has also supported the Show Aloha Challenge in partnership with St. Francis Healthcare System to help seniors receive free meals during the pandemic, in addition to providing grants to various organizations. We continue to support local businesses and programs that provide vital services to the community.
What are ways my employees can maintain good oral health and avoid dental emergencies?
When preventive dental care is not readily available, good oral hygiene and a healthy diet are ways to prevent additional dental treatment and help lower risk of diabetes and other ailments that come with poor oral health and nutrition. A strong routine of brushing twice a day, flossing daily and maintaining a healthy diet may help lessen their chances of experiencing a dental emergency. Always consult your dentist to understand how best to manage your oral health.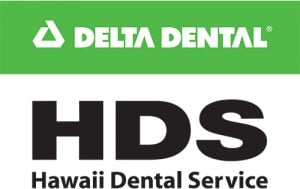 700 Bishop Street, Suite 700
Honolulu, HI 96813
(808) 529-9248
HawaiiDentalService.com
Chris Hause

Chief Sales & Marketing Officer and VP of Marketing, Sales & Business Development
Kaiser Permanente Hawaii
How has Kaiser Permanente prepared for the COVID-19 pandemic?
Kaiser Permanente believes there is nothing more important than the health, safety, and security of our patients, members, employees, physicians, and communities. We strive to ensure the continuation of essential functions and critical processes, including our ability to provide health care services under all conditions and in the face of any threat.
Our national command center has been up and running 24/7 since February. We have maximized space on our hospital campus, including setting up triage tents outside our ER, and have taken other steps that increase front-line capacity.
We've also greatly increased our capacity to conduct virtual care through e-visits, phone appointments, or video visits. In fact, more than 80% of our primary care visits are now done virtually. Patients appreciate the convenience of not having to leave their home.
We are honored to work with all our care providers. They put themselves in harm's way every day to be there for our patients and community. From our staff 's perspective, we are constantly reminding ourselves that this is what we're here for, to take care of Hawaii's people.
How are you supporting your customers during the pandemic?
As one of the largest health care delivery systems in the country, Kaiser Permanente has a depth of knowledge and experience which we've been sharing with our customers through frequent webinars.
The COVID-19 pandemic is also an economic crisis. We are working very closely with customers to help them weather these challenging times. For employers who have made the difficult decision to furlough or lay off employees, we are helping members navigate to new health coverage. KP.org/continue is a decision-support tool that anyone can use to understand their health options, including available subsidies and premium assistance.

711 Kapiolani Blvd. Honolulu, HI 96813
kp.org/choosebetter
Dr. Shari Ann T. Oshiro, M.D.

Chief Medical Director
REHAB Hospital of the Pacific
Why are the services provided by REHAB important?
REHAB is the only acute-care rehabilitation hospital in Hawaii. We provide our communities local access to premier rehabilitation inpatient and outpatient services, programs and technologies for strokes, traumatic brain injuries, spinal cord injuries, complex orthopedics, chronic pain, and more.
REHAB's acute rehabilitation programs go beyond physical therapy, they also include speech, occupational, and recreational therapies to support getting patients back home sooner and maximize independence.
What is special about REHAB?
REHAB provides inpatient and outpatient services to individuals with physical and cognitive disabilities on varying levels of severity. Our team of specialty-trained physicians, nurses and therapists use innovative technology and specialized programs to provide the best in rehabilitative care for anyone facing physical and cognitive challenges.
Some of the programs we have created over the years have helped contribute to our 87.4 percent return to home and community success rate, which means a patient can return home and back into the community, better and faster.
How does REHAB compare?
Our compassionate team of experts is dedicated to rebuilding lives. We are the only licensed and accredited inpatient rehabilitation hospital in Hawaii. REHAB has been nationally ranked as one of the top medical rehabilitation hospitals in the nation. As the only acute-care medical rehabilitation organization servicing Hawaii and the Pacific Rim for over 65 years, patients travel from around the Pacific Basin to receive the specialized services offered.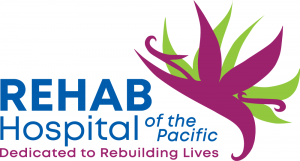 226 N. Kuakini St., Honolulu, HI 96817
(808) 531-3511
RehabHospital.com
Jerry Correa

Chief Executive Officer
St. Francis Healthcare System
What have you learned from COVID-19?
A common theme emerges when I speak with others trying to find a silver lining in the midst of this pandemic. Programs that we have been thinking about implementing suddenly became top priorities because the community's needs changed overnight.
St. Francis Healthcare System has an exciting vision of what we want to be and how we want to serve the community. Rather than lose sight of that, the pandemic made us more focused on those services. Fortunately, we were ready to launch these programs.
What was one of the needs that became more pronounced?
We had always wanted to be involved with meal delivery programs. The opportunity to help deliver meals became available with the Show Aloha Challenge, a collaborative community effort to deliver meals to seniors who do not qualify for other government-sponsored meal delivery programs. This filled the gap to serve vulnerable seniors who did not want to venture outside while the stay-at-home order was in place.
We partnered with the Kupuna Food Security Coalition, Hawaii Meals on Wheels, Mira Image Construction, Landmark Logistics, Lanai Tabura and others to quickly organize the logistics for meal deliveries. We were able to expand this to dinner deliveries with the generous support of the Hawaii Dental Service Foundation, American Savings Bank, Matson, Nan Inc., UHA Health Insurance and others. It was amazing to see the spirit of aloha at work during a very challenging time.
Did this program lead to other ideas to serve families?
Yes, our Franciscan CARE Plus program helps families deal with the socioeconomic stress associated with an illness or sudden changes such as becoming a caregiver that can affect overall health. We have been able to apply these same services to help those who are feeling overwhelmed by COVID-19 and the extended quarantine.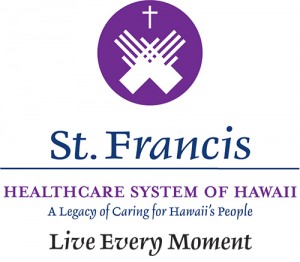 2226 Liliha Street, Honolulu, Hawaii 96817
(808) 547-6500
info@stfrancishawaii.org
Suzie Schulberg

President & CEO
Arcadia Family of Companies
How has the Arcadia Family of Companies, with over 50 years of experience, been able to adapt to change within the senior care industry?
Arcadia was founded in 1967 by Central Union Church and became the first accredited Life Plan Community in 2003. Answering the varied needs within our community, the family of companies is now comprised of seven non-profit entities: The Arcadia Foundation, Arcadia Elder Services, two Life Plan Communities (LPC) at 15 Craigside and Arcadia, Arcadia Home Health Services, The Central Union Church Adult Day Care & Day Health Center and Arcadia At Home, a LPC without walls. Altogether, we serve 1,000 kupuna daily.
What are some of the current and future initiatives of the Arcadia Family of Companies?
We're continuously identifying innovative technology solutions to provide efficiency to our daily operations, and at the same time, implementing security controls. We've increased usage of telehealth between residents and physicians, hosted "how to" technology workshops for our residents and have outfitted our healthcare staff with smartphone systems to track everyday care tasks.
The future of technology for the Arcadia Family of Companies is exciting. We're looking to embrace artificial intelligence and voice-first technologies to enhance the way our residents experience daily living activities like turning on the lights and controlling the temperature in their apartments and hearing about different community events. We look forward to implementing new ways to improve the quality of life of those we serve with our fingers on the pulse of what's new, groundbreaking and safe for our kupuna.
What role do your employees play in providing quality care and service to older adults?
Our employees are dedicated to the mission of improving the lives of Hawaii's kupuna. Our employees are special people who are driven by the desire to serve others, and what they do is a privilege and a huge responsibility. Each day, our employees are faced with challenges and heartfelt memorable moments. We appreciate all that they do for those we serve, and we continue to acknowledge their hard work, dedication and heart of service.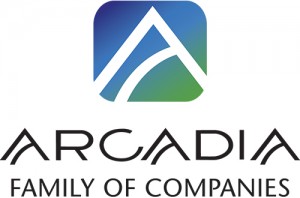 1434 Punahou Street Honolulu, HI 96822
(808) 941-0941
arcadia.org
John Henry Felix

Executive Chairman
HMAA
What does HMAA offer employers and their members?
HMAA offers a vast menu of benefit plan options ranging from benefit-rich to low-cost medical plans, which all include acupuncture, chiropractic, massage, and naturopathic care. Our ancillary benefits include dental and orthodontia, prescription, vision, and life insurance. HMAA also provides wellness solutions such as Active&Fit®, biometric screenings, and free colorectal cancer screenings. Through our Member Plus Discount Program, select businesses can off er extra savings to our members.
In partnership with PEO firm Makai HR and local industry associations such as restaurants, food and beverage retailers/suppliers, landscapers, and construction trades, HMAA offers preferred pricing which can reduce health insurance costs for employers and members.
How does HMAA make seeing a provider easy?
HMAA members have access to an extensive network of more than 6,600 Hawaii providers and 800,000 providers throughout the Mainland. HMAA also has a free telemedicine service, HiDoc®, which enables members to speak with a physician by phone or video 24/7. Consultations are confidential, secure, and have no out-of-pocket cost. Members can see a HiDoc® physician for non-emergent medical issues usually within 30 minutes while at home, work, or traveling.
How does HMAA's maternity support program compare to others?
Baby & Me is HMAA's free and innovative maternity program designed to help expectant moms and their babies stay healthy during and after pregnancy. Enrollees are paired with a nurse who checks in periodically during their pregnancy to provide guidance. Upon reaching milestones, participants receive special gifts including an informational healthy baby kit, a fetal Doppler rental, up to $150 in prenatal classes, a breast pump with accessories, and a $250 gift card for diaper products. HMAA has also partnered with Hawaii News Now on a "Mommy Moments" video series focusing on topics parents will enjoy, including tips for expectant/new moms.

Oahu: (808) 591-0088
Neighbor Islands toll-free: 1 (800) 621-6998
www.hmaa.com