Talk Story: Ben Godsey, President and CEO, ProService Hawaii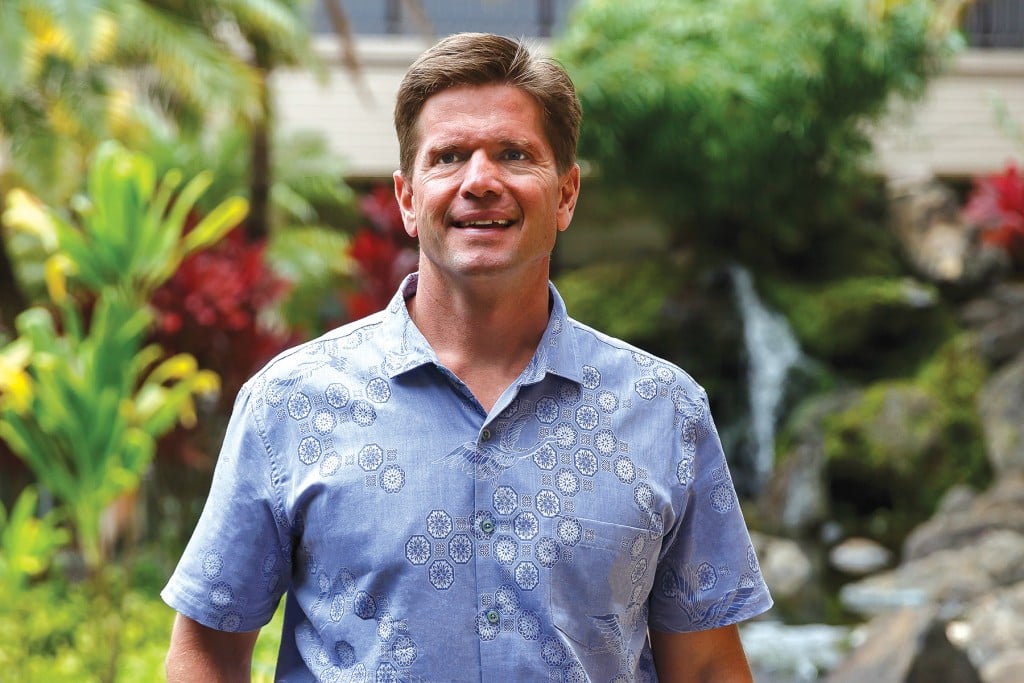 Since taking the helm in 2005,
Godsey has overseen exponential growth, brought in corporate investors and acquired a rival HR services firm. His boldest move may be January's introduction of a technology platform that will help add more HR consultative roles to the company's services.
Q: What's the employment outlook for Hawai'i in 2020?
Godsey: The picture will be a bit better for hotels and hospitality, according to the people I've been speaking with in the visitor industry. Interest rates will be pretty good. We will have a continued good year, which we shouldn't be ecstatic about as our economic growth is not enough for us to raise the standard of living for everyone here. We should be striving for higher growth.   
Q: Any potential economic surprises?
Godsey: International geopolitics and what that could do for tourism. The other big potential surprise is financials and Wall Street, but typically in an election year you see an effort to have stable markets and stable interest rates. I'm much more concerned with what happens to the economy after the elections.
Q: There are several employment law changes on the horizon. What are employers' biggest concerns?
Godsey: Definitely the federal Fair Labor Standards Act change in the level at which you have to pay people overtime. (Companies must pay overtime to workers earning less than $35,568 a year, up from $23,660.) There have been a lot of consultations around these changes.
The big story is the regulatory burden on employers only goes in one direction: up every year. This is increasing the cost and complexity of having employees. It is death by paper cuts.
We should be stepping back and thinking: Is it serving us to continue to place well-meaning, but ultimately not well-serving little changes and additions to rules and regulations on employers? It makes it hard for companies to grow and thrive.
Q: You have a bird's-eye view on how companies are winning or losing the talent war. What is your advice?
Godsey: In my opinion, the most important thing companies can do is a daily or weekly practice of knowing your current people and their skills and needs and where they want to go next and then actively working with them to get there. The best thing you can do is working with the people you've got, and that's not just talking about the business. You have to talk about their needs and focus on them.
It sounds so simple, but hardly anybody does it. Everybody spends so much time talking about the business but hardly about the people.
Q: The FFL investment company became a majority stakeholder in ProService in 2017. How is that working?
Godsey: FFL is an investor, but nothing changed in our core business. I used investors in 2005, in 2007 and then again in 2009 and 2013 and then with FFL. This is just a continuation of a long cycle of bringing in new investors.
What's great about new investors is they are excited for the growth of the business and they bring that hunger. They are not sitting on past performance. New investors push us to be better and improve.
Working with new investors has pushed us to invest in a new platform and reinvent our service delivery. This is the type of change that gets facilitated when you have new capital and new ideas. They put new challenges on me and the team, which is always good.
Q: Please explain how this new platform is a big move for ProService.
Godsey: It bolsters our service delivery, which was already great. Our client satisfaction has been extremely high and we want to make it even better. They can do online portals, self-reporting, etc. It also allows our staff to be more consultative and less transactional, which is what everyone wants from HR.
What people value from HR is not just that the paperwork gets done. It's not just the compliance element. What you really want is help on how to recruit, retain and engage employees. Being more consultative on strategic pay and benefits are where we are spending more time as a result of these changes.
Q: How is the new system different than the existing platform?
Godsey: It is a completely modern, cloud-based platform that is different than anything that exists in Hawai'i. It is a completely integrated solution that is all built on a single database: handling applicant tracking, electronic onboarding, payroll, the HR management systems and electronic benefits enrollment. One source of truth. All of the other systems are old technology and old databases.
Q: There is always a risk in bold moves. Are you scared?
Godsey: Of course. Many people would ask: Why take a widely successful business like ProService and push it into an upgrade for an entire platform? We didn't have to do it. There is no crisis we are responding to.
It is new and big and there is always an execution risk. But we have a great plan and great people. This is a moment where you work really hard and get to do great things. It ends up being a no-brainer. We could have made incremental adjustments, but it wasn't going to get us to the point where our clients and the markets need to be. It's a bigger and bolder move forward that will take HR to the next level in Hawai'i.
This interview has been edited for clarity and conciseness.