Talk Story: Jennifer La'a, CEO, Easterseals Hawaii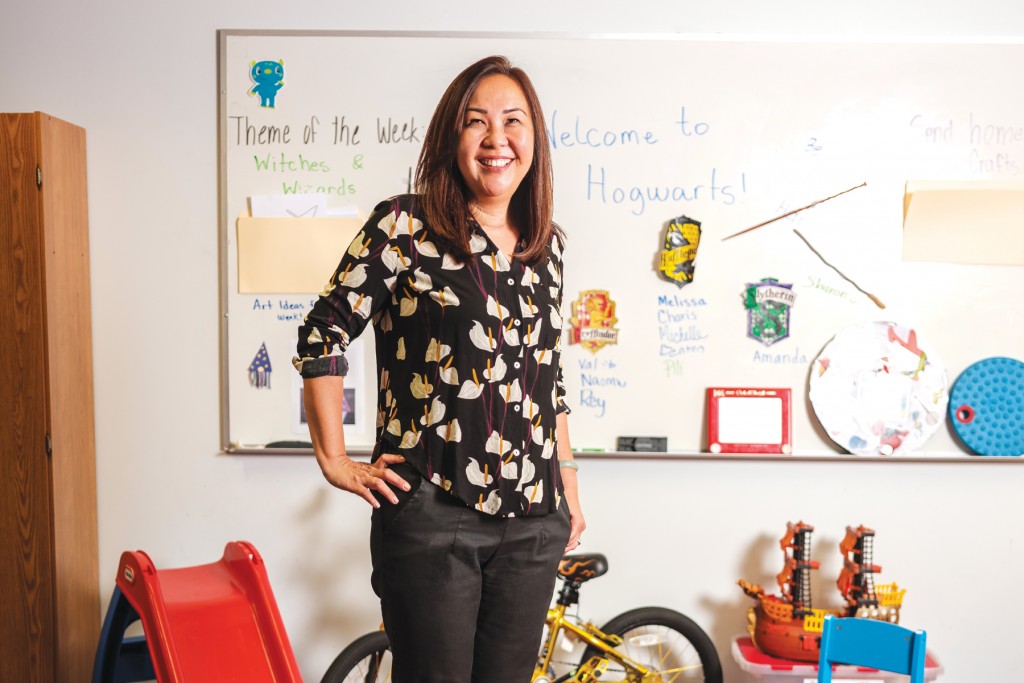 In January, La'a took over as CEO of the nonprofit
that has supported adults and children with disabilities in Hawai'i for 72 years. Her main goal is to seamlessly integrate people with disabilities into the community, so they can live their hopes and dreams.
Q: You recently doubled the size of your autism center. What's next?
La'a: Our focus is on developing the workers and techs in this field, because the need is so big and our program is comparatively small.
There is no single source that provides an exact number of how many Hawai'i children are on the autism spectrum but it is hundreds. And remember, autism is not just a kid issue – it also affects adults. It's a huge problem, that we don't have enough board-certified behavior analysts or registered behavior techs.
The state and a whole range of stakeholders are working on this issue. We can make the diagnosis but then we need to also be able to offer the therapies to make a true difference.
Easterseals is training and getting people certified to be registered behavior technicians. We hope to one day be able to support people to become actual certified behavior analysts, which requires a master's-level degree or sometimes a doctorate-level degree.
Q: How are you tackling this talent shortage?
La'a: It's hard to build this workforce for many reasons. The pay is not great for some. Training is not there for others. Can we provide a better care package for our staff? Culture is also important: Do people feel cared for? Good companies try to do all of these things. 
Q: Sometimes families don't know that a child has a disability. How do you help them?
La'a: At Easterseals we're not doing the diagnosing – maybe one day we will have wraparound services – so instead we partner with hospitals and pediatricians in the state. The key is to be able to get kids the help that they need as soon as possible. The earlier the better.
Q: Applied behavioral analysis (ABA) is an immersive therapy for people with disabilities that can improve communication skills, increase attention and focus, and strengthen social skills. But it is costly and requires 30-40 hours a week of one-on-one therapy. If they can find a provider, how can families afford this?
La'a: We know there's a large number of children who don't receive these services. We provide services through insurance because of a new law. (In 2015, the Legislature passed and Gov. David Ige signed "Luke's Law," which requires health insurance plans to provide ABA coverage for children with an autism diagnosis, up to age 14, and up to $25,000 annually.)
Also, the state Department of Education recently contracted providers to get these services in the public schools. So these two changes are helping.
Q: What about the uninsured?
La'a: The state provides Med-QUEST to low-income residents. There are different funding sources, which I want the public to understand because it is important that these individuals get the diagnosis and therapies they need in a timely manner. 
Q: What are your most important long-term goals for Easterseals Hawaii?
La'a: We want to be able to meet people where they're at in life and provide whatever services they need. We want to support people to live the life they want in the community and not be isolated. We want them to have meaningful integration with jobs.
Q: You need community partnershipS for that level of integration. What is your pitch to companies to entice them to hire adults with disabilities?
La'a: A diverse workforce is a stronger workforce. There is lower turnover, which is pretty significant. We also help by providing recruitment and placement as well as job matching. We do etiquette training and on-site job coaching. Our goal is to fade from the picture, but only when they are ready to keep up with the job requirements. Companies also benefit because there are tax incentives.
This interview has been edited for clarity and conciseness.