Talk Story with Alicia Moy of Hawaii Gas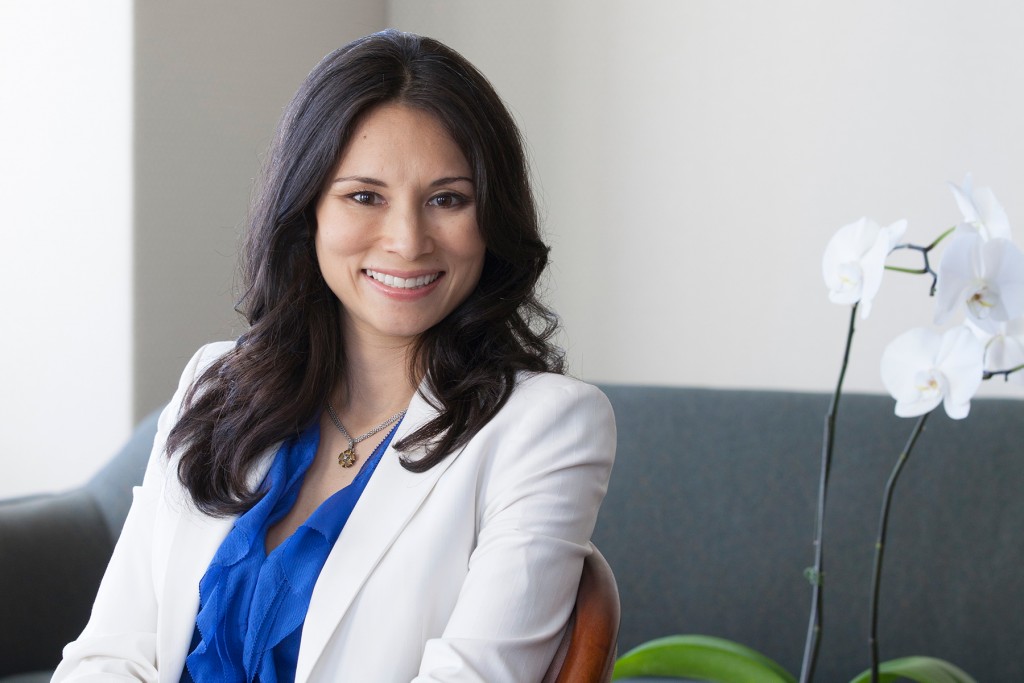 Moy took the helm on May 20 after serving 12 years at Hawaii Gas's parent company, New York-based Macquarie Infrastructure. As a senior VP at Macquarie, Moy worked on the acquisition of Hawaii Gas in 2005 and 2006. The native of Orlando, Fla., has been a member of the Hawaii Gas board of directors since 2011. She talks about her plans for the company, which has been in Hawaii since 1904.
What is your vision for Hawaii Gas?
We have a real opportunity to lower the cost of energy for the people of Hawaii in a relatively short time. I think liquefied natural gas is one of the ways to make that happen. Gas is a cleaner, more cost-efficient, more reliable fuel source than the fuel oil that currently powers electricity. We have a great product. It's part of Hawaii's energy mix now, but it's growing and can be an even bigger part of the energy landscape. That's where I want to take this company and I think staff feedback so far shows they're excited about it.
What are your immediate priorities to make this happen?
I've outlined them into three categories. First, is supply diversification and stability. That entails securing our naphtha feedstock supplies for our utility customers, securing our propane supplies that serve both our utility and nonutility customers, and our renewable natural-gas initiatives, which we have started but want to expand. That first category also includes the hot topic of LNG.
My second priority is strategic growth for the company. I think this will be driven by what we'll be able to do with supply, because, if we are able to lower energy costs to our customers, it will drive demand, which will grow the company.
My third priority is process improvement and operational efficiencies. I want to really look at the way we're doing things. This company has a history of being bought and sold repeatedly, making it difficult to get into the groove of things. So I'm looking forward to where we can work smarter. That will free up some of the resources so we can focus on these larger initiatives.
Your company withdrew its application to the Public Utilities Commission to begin shipping LNG to Hawaii in containers. What's your current plan for bringing LNG to Hawaii?
We withdrew our LNG application because we had naphtha feedstock supply issues that needed to be dealt with for our core business. I believe we need to take care of our existing customers first, so it did not make sense to have too many things in front of the commission with competing priorities; pulling the LNG application at that time made sense. We're still focused on our plans internally and we plan to be back talking to the commission shortly.
There are two parts to our LNG plan. LNG for existing customers – this is containerized LNG – and bringing that in as a way to diversify our existing fuel supplies and also as an emergency backup.
There's really nothing holding us back when it comes to containerized LNG, except we want to make sure we're doing it in the right regulatory regime. In terms of feasibility, we could have done it probably a month ago. LNG is just gas in a liquefied form in those 20-foot ISO containers that we would bring over on Matson ships. We've already purchased a portable regasifier. The LNG would come from the West Coast, which takes advantage of the lower U.S. prices of LNG.
What about the second part, the broader LNG plan?
That component is more complex and will require a lot more collaboration and a lot of funding to make it happen. But it would mean more LNG for electrical power generation; Hawaii Gas would be the logical player, given that we are Hawaii's only regulated gas utility. It makes a lot of sense for us to provide the infrastructure for LNG.
Long term, do you see Hawaii Gas supplying LNG to Hawaiian Electric's utilities?
That would be nice. We've been speaking to HECO as well as other electricity suppliers. HECO just came out with a draft action plan and LNG was a part of it. It would be ideal for us to work with HECO in that capacity.
What are the roadblocks to bringing LNG to Hawaii?
The big thing is that LNG is going to be something very transformative to Hawaii, so it's going to take time. You don't know what you don't know. It's going to take a lot of funding, too. I think we're very blessed to have Macquarie as a parent company. They believe in what we're trying to do to lower the cost of energy and are willing to put the capital to work to make this project happen. But a project like this takes a lot of collaboration with a lot of parties, so we need to get the community behind us. We need to be working with all stakeholders.
What kinds of renewable natural gas initiatives is Hawaii Gas working on?
We have our pilot project still going on at our synthetic natural gas plant in Kapolei, where we're transforming non-food-grade oils and fats and turning them into clean, reliable gas and biofuels. It's taken a little while to get that up and running, but we're trying to find the right combinations of fuel sources to get the lowest cost into the pipeline. It is feasible, but we're working to find the right way. We'll be able to put gas in the pipe by the fall. That will be a huge success for us. We're speaking to some other parties about other renewable natural-gas opportunities, as well.