Talk Story with Kelvin Taketa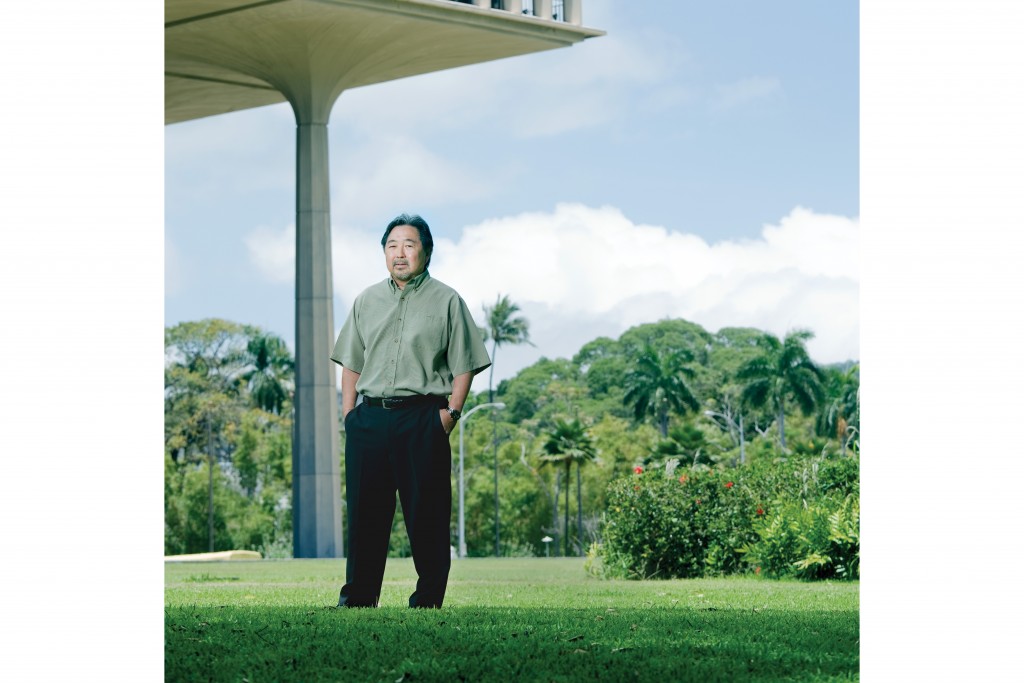 After the enormous changes in 50 years of statehood, a crucial question is where should we go in the next 50 years?
Over the next several months, Hawaii Business will chat with community leaders and average citizens about their vision of Hawaii's future. Last month, former Gov. Benjamin Cayetano launched the series; this month, Kelvin Taketa offers his thoughts.
I was 5 years old when Hawaii became a state. For the next decade or so that I attended school here, my classmates and I shared a sense of optimism that pretty much anything was possible and we lived in the greatest place on earth. That is why so many of us, after going away to college or work or military service, chose to return home.
Fifty years from now, will our children and grandchildren feel the same?
The first 50 years of our state was marked, for the most part, by tremendous economic growth with an increasingly narrow focus on tourism, defense and government spending. We witnessed the demise of large-scale agriculture and local food production; a deteriorating public school system and environment; and long commutes to work on nearly every island. What started so positively now turns the corner at 50 with daunting challenges.
" Graduation rates and college matriculation at Konawaena must rival Kalani or even Punahou."
The road map for the next 50 years is based on the simple premise: What must Hawaii be in order for our children and grandchildren, when faced with global opportunities, to choose to live here? It must be founded on the preservation and celebration of those unique values of Island living: aloha, lokahi, kokua and kuleana. But it must start with a new commitment to equal opportunity for all, so that a child's destiny in Hawaii is not determined by the zip code in which he or she was born and lives.
Graduation rates and college matriculation at Konawaena must rival Kalani or even Punahou. Our economy must diversify so that there are more middle-class jobs and middle-class dreams. Our development plans must create towns and neighborhoods where families can live, work, go to school and play. In some respects, we need to go back to the future.
Unlike the decision to pursue statehood, there will be no single decision or action upon which our future will rely.  Rather it is a vision, with a very simple litmus test, that must guide us day by day, year by year, with a myriad of decisions and opportunities in front of us.
Since long before the concept became politically correct in Mainland communities, the degree of connectedness and reciprocity that defines our Island culture has been our greatest asset and economic opportunity. It is what can set us apart and could become our greatest export and contribution to global security and peace.