Talk Story with Lisa H. Gibson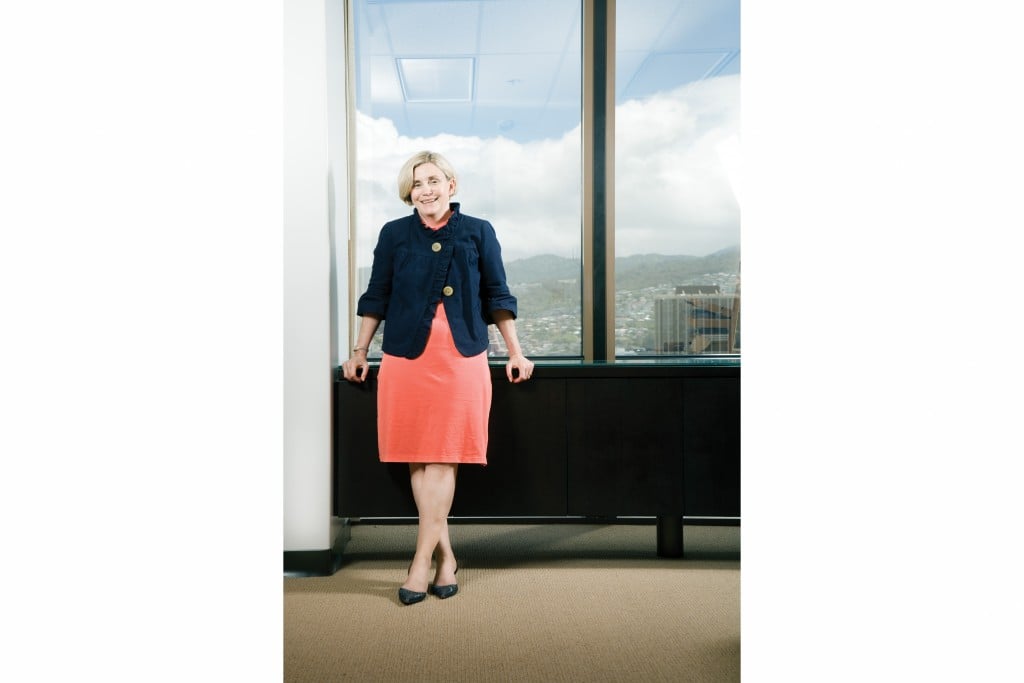 This month, Hawaii celebrates 50 years of statehood. Over the past several months, Hawaii Business has talked with community and business leaders about the meaning of those past 50 years and what will or should happen in the next 50.
This month, we hear from Lisa Gibson, president of the Hawaii Science and Technology Council.
The past 50 years in Hawaii have seen enormous economic and social gains. But we cannot go on living in the past. In the next 50 years, if we simply repeat history, the ending will be anything but pleasant. In short, it's time to realize we can no longer rely on military, tourism and construction to keep our economy healthy.
Those sectors will remain, of course. But we need more: innovation, technology and imagination. If we don't seize the opportunity, we face being locked in the past — a past that no longer serves our needs.
My motivation is personal. For the past 15 years I have been actively involved in economic development, driven — like any parent — by the desire that my children and their generation will have a safe and prosperous future living in the place they love.
Hawaii's economy is very fragile and has been seriously affected by multiple events including war, SARS and the financial crisis; and, while we wait for jet-fuel solutions, the inevitable increase in the price of oil will have a devastating impact on tourism. Currently, the decline of the state's revenues is the topic of headlines every day. This begs the question:
Since government does not create wealth, who in the state right now is creating a business model to build a tax base in this scenario? We face the prospect of an endless cycle of economic decline if we — as a state — fail to create a 21st-century, diversified economy due to a lack of planning.
It need not be this way. We can write a different story for Hawaii: A state with a vibrant, diversified economy made up of our legacy sectors of military, tourism and construction balanced by a portfolio of innovation companies that protect our state's prosperity during times when tourism is hurt by global events. Success depends upon our commitment to:
•  Understand and value the innovation process and, in turn, create policies that support the growth of these industries. This includes access to capital, a strong research enterprise and, where needed, specialty infrastructure.
•  Create a 21st-century workforce by ensuring our children have the skills they need to prosper in a future that is already upon us.
" Since government does not create wealth, who in the state right now is creating a business model to build a tax base?"
Imagine a close relationship between industry, education, military, unions and government in which economic data is used to target sectors of opportunity and to craft policies and legislation that ensure these enterprises thrive. Hawaii's science and tech companies are already creating solutions that address the state's food, healthcare, energy, environmental and security challenges. If we act prudently and with purpose, the opportunity exists to enhance the growth of science and tech, which will increase capital investment into our state, provide high-wage jobs for our people and buffer the economy when tourism experiences a cyclical downturn.
The future we want for Hawaii over the next 50 years is ours to choose. It will take collaborative public-private leadership that reflects the desires of an engaged citizenry with a shared vision. It's up to us.