Talk Story with Robert Harrison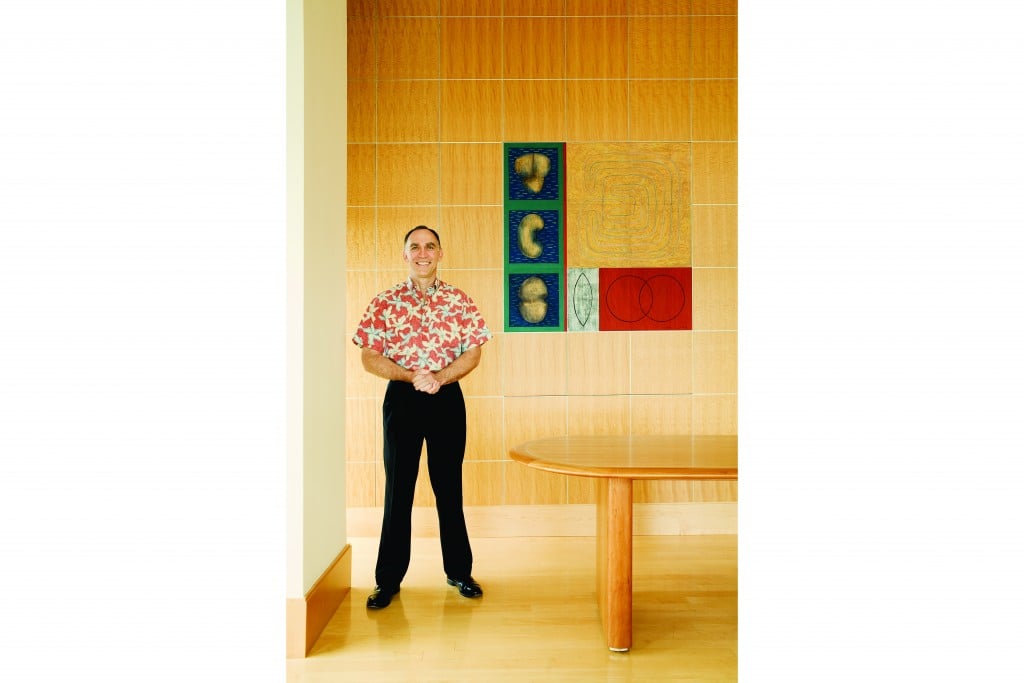 In November 2009, Robert Harrison was promoted from chief risk officer to president and COO of First Hawaiian Bank, the same positions, it's worth noting, held by former CEOs John Bellinger and Walter Dods, and current CEO Don Horner. Harrison talks here about succession and the roles of banks and bankers in the community.
Q: The succession of leadership at large Hawaii companies, like yours at First Hawaiian and the recent one at Alexander & Baldwin, seems unusually orderly and well planned. 
A: That's true. It's really helpful for it to be well thought out, like it was at A&B, a very good customer of ours. Dramatic change isn't necessarily good for the organization. You should have people who know your organization lead your organization. I always think that's beneficial. How else will you pass on the corporate culture? And how will it survive if not through people who know the organization, the people and the culture? I'm the youngster on the senior management team here, with 14 years experience at First Hawaiian. There's one other with about 14 years experience, but most everybody else is in the mid to high range, with 20 or 30 years experience. I think that's really, really good for an organization.
Q: Has banking changed over the years?
A: I don't believe so. I think banking is the same; it's servicing customers. How we do that has changed significantly. Over the years, obviously, we've developed a lot more channels to deliver that service in addition to the traditional branches: call centers, smart cards, online. You have a variety of different channels, but what do people want? They want somebody they can trust, who's looking out for their interests and working for them to help them achieve their goals. That part hasn't changed in hundreds and hundreds of years.
Q: How has your personal role as a banker changed?
A: My job personally has changed a lot. Now I'm getting closer to the customer; for a while there, I was a little farther away. I just spent a week in Guam with Ray Ono and Don Horner and we were celebrating our 40th anniversary of servicing the community of Guam and I got to meet a lot of customers all week, which was great. I really enjoy that: talking about their businesses, finding out what they need, and seeing if there's anything we can do to help them. And also learning a lot from them about what's happening in that market. Of course, the big topic of conversation is the proposed move of the Marines from Okinawa to Guam and all the impacts of that on the construction market and tourism market, how those dynamics work. My job has become much more administrative, but I try to push, as much as I can, the customer contact in that.
Q: What's the role of the community bank in helping support our economic recovery?
A: I think it's very important — the role the bank can play. I think it's being there for our customers, whether consumers or businesses, and helping them grow and realize their hopes and dreams. And what really drove that home was that last year, and maybe the year before, were our largest years ever in terms of loans approved and booked. It was well over $2 billion of new loans in 2009. 
And the other is the safety and security in these uncertain times on the other side of the equation – the folks who have money to deposit. They can leave it with us and they know it's safe. … We've got one of the highest-rated banks in the country, and that gives people comfort.
Another role we play is we can look at a lot of different businesses and get a feel for what's happening with the economy. I'm certainly no economist, and we don't have any economists on staff anymore, but what we do have is a lot of information from a lot of different customers and different services we provide. For example, we process about a third of the merchant transactions in the state. … So, that gives you a really good feel for: Is the volume going up or down? It's a pretty broad indicator of what the economy is doing. It seems to have stabilized recently and is actually moving up, and that's very encouraging for us. So, it appears the economy has begun to improve here in Hawaii.
Q: The conservatism of Hawaii's community banks has served them well over the past two years, but should banks like First Hawaiian be more aggressive now?
A: Let me put that a different way. Several years ago, everybody was telling us we were way too conservative. The last two years, when we've had our biggest two years of lending ever in our history, nobody said we were too conservative. A lot of people have thanked me personally for still continuing to lend at a point in the market when many other organizations have not. … I think that we'll have comments again at some point down the road that we're being too conservative. But we really haven't changed our lending practices. We didn't change them in the last two years, and we didn't change them the five or 10 years before that. We've remained very consistent. And what really helps the community is that consistency.