The Careerist: Holiday Help
What bosses and employees should know about holiday gifts, parties and bonuses.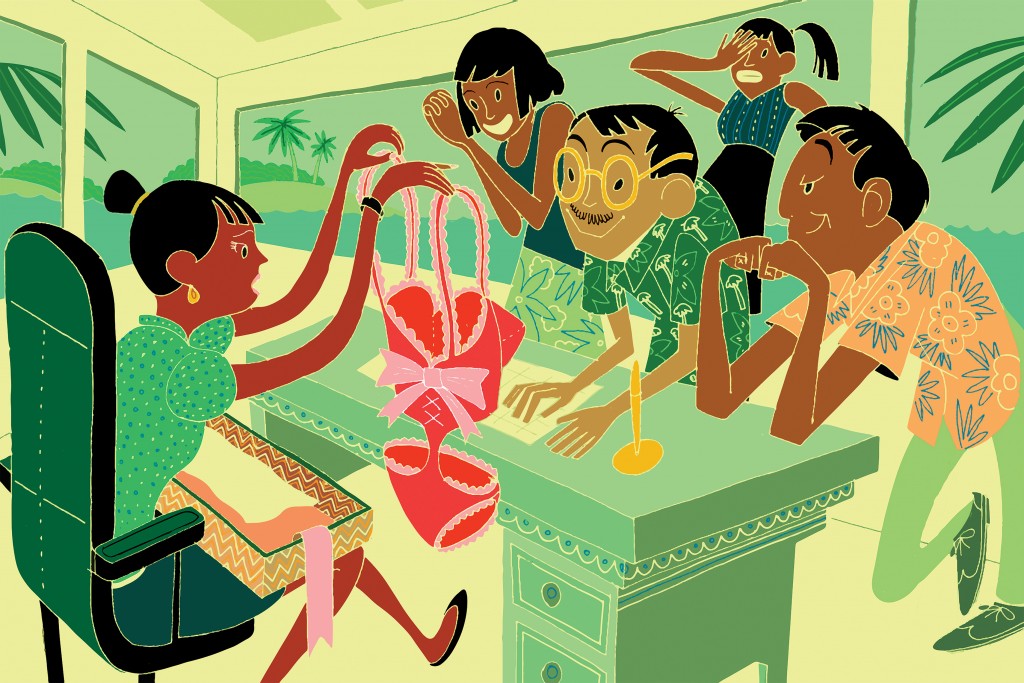 Our office holiday party is coming up, and I'm totally stumped on what to wear.
Office attire is confusing enough during the daylight hours, with terms like "corporate casual" floating about. Sartorial direction gets even murkier when it comes to special work events. Do you bust out the sequins, or not?
"Take your cues from how people usually dress at the office, and from the venue where the party will be held," says T. Espinoza, a style expert and the author of the book "Haute Holidays: A Guide to Office Party Etiquette & Style."
"If the party is held at the office, wear what you would normally wear to the office. If it's at another venue, find out what kind of place it is, and, if you still have zero idea what to wear, ask your superior or the HR department for guidance. It's better to ask what to wear than to be the subject of conversation the next day."
It's true: People tend to let their guard down during the holidays, both in what they wear and how they behave, to sometimes disastrous results. Everyone has a story about a co-worker who wore an eye-popping outfit or threw up in the ficus. You don't want to go down, like Rudolph did, in his-tor-eee. So supervisors, prep your team with an email before the event. Clarify the expected attire ("please, no jeans"), and give a gentle reminder about appropriate behavior. Espinoza suggests something along the tone of, "Hey, we all still need to work here after the party."
Lest I sound too Ebenezer Scrooge‑y, don't be too boring with what you wear, either. After all, the holidays are "a perfect time to be both on-trend and festive," says Gina Haverly, GM at the Neiman Marcus store in Ala Moana Center. She suggested colorful clothing and layered accessories. Also, "with the folkloric and Victorian trends of the season, there are a lot of luxe fabrications such as velvet and brocade that are appropriate and on-trend for either day or evening."
But no barfing in the ficus, no matter what you are wearing.
What should I get my boss as a holiday gift?
A lot of etiquette experts, including Miss Manners herself, will say you don't need to get your boss a gift, while some business observers, like the folks at Inc. magazine, say you really shouldn't, because there's a hierarchy and the workplace is not egalitarian, blah, blah. But I've had plenty of bosses with whom I was close and it felt weird not giving them a little something at the holidays. Also, Hawaii has a particularly gift-driven culture. So, I say, bestow something if it feels right, but keep it to a small gift or, as a group, give a gift from the team and keep it priced below $100.
"The rule of thumb is that it should be a thoughtful gesture based on your knowledge of your boss' interests," says Haverly. "Food is always a popular gift item for the office, and unique made-in-Hawaii food items are a great way to support local businesses, too."
You could also look for something that has a dual benefit. For example, Neiman Marcus has a collection of holiday gift items called Love to Give; proceeds from the sales benefit the Honolulu Museum of Art and its children's art programs.
Gifts to avoid? Cash, giant bottles of booze or promises like "I'll take you to lunch." Save those for the in-laws!
My small business grew enough this year that I want to give my employees a year-end bonus. Any advice?
Congrats! I asked for some input from Joanne Lo Grimes, a partner at Carlsmith Ball and named the Honolulu Lawyer of the Year – Employee Benefits (ERISA) Law by "The Best Lawyers in America 2016." She also is a certified financial planner. Grimes asks: Is this a traditional token meant to spread cheer, "the holiday ham that has sort of turned into cash over the years? That's different than a year-end bonus, which is more tied to how the company did that year, plus individual performance."
If it's a holiday token, Grimes says, "When you communicate the news about the bonus, you can control future expectations, because there may be an expectation that it will continue. You might say, 'We're happy to be able to do it this year, but we don't know about next year.' "
"For performance-based bonuses, you'll have hopefully communicated expectations and what is required to achieve a bonus," so it won't come as a surprise, she says. "Employers use bonuses to incentivize desired behavior."
On the tax side, Grimes says, "Use caution about characterizing the type of bonus because if it's nondiscretionary, there may be implications for nonexempt employees for overtime pay." Also, she says, due to some of the workplace guidelines that have ensued after the Lilly Ledbetter Fair Pay Restoration Act of 2009, employers should not prohibit or limit employees from discussing bonuses with each other.
"Bonuses are a small part of total compensation," says Grimes. "They should really be designed to celebrate the fact that the employer can afford to give it."
Read the federal rule on pay transparency at tinyurl.com/PayRule