The Careerist: Stood Up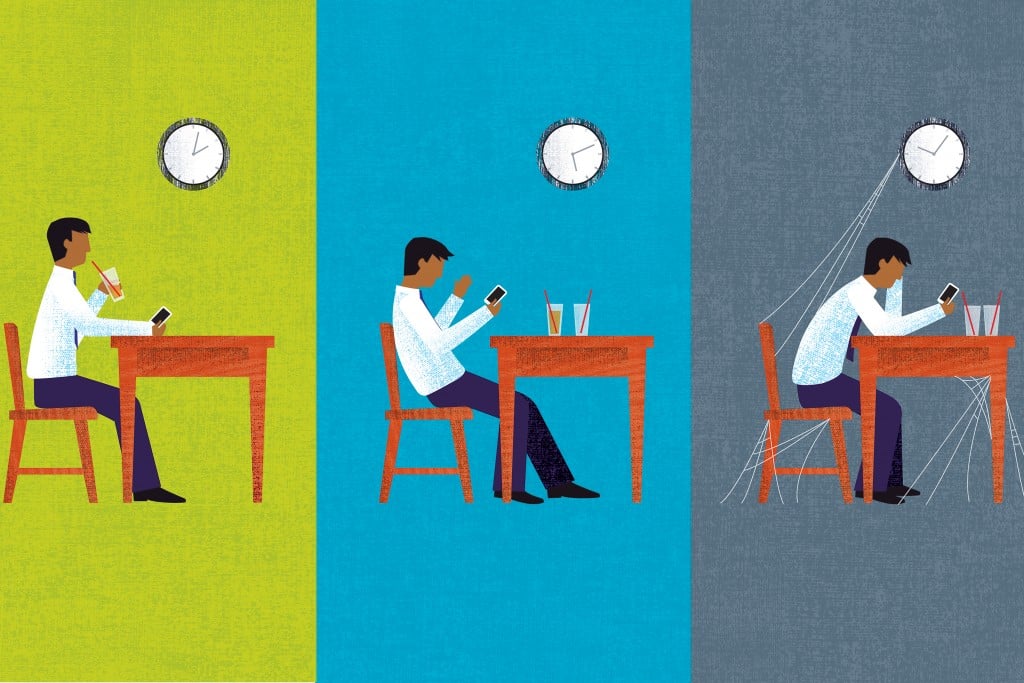 FEW ASPECTS OF LIFE are as thrilling, complicated, satisfying and maddening as our jobs. Victory can puff us up with satisfaction, a promotion and a bigger salary. Defeat can destroy our confidence. That's because we express and define ourselves via our work. The Careerist helps you navigate the turbulent waters of Hawaii's working world.
Let's see what's on people's minds this month:
Q: How long should you wait for your interviewer at a job interview? And what do you do if that person doesn't show? How do you make sure you don't burn that bridge and …
A: To borrow a phrase from Kanye West, "I'ma let you finish," but, first, let me turn to all the employers out there: Don't make interviewees wait, particularly in a public place like a coffee shop. The poor things are already anxiety-ridden. They're arrived at the magic moment – five minutes early but not a minute earlier or later. If you aren't there, they will assume it's their fault. And they will sweat. You don't want to deal with a sweaty interviewee. So show up on time, even when you are the boss. Now, back to the question.
Q: … have the chance to reschedule?
A: Wait no more than 30 minutes. You can safely assume either 1) it's not happening or 2) you would be forgiven for assuming it's not happening. Should you reschedule? Touch base with your contact, but, if he or she doesn't profusely apologize for standing you up, it may reveal how you might be treated as an employee.
Q: In June, CNBC released its list of "America's Top States for Business," and Hawaii came in dead last. Why? And does it matter?
A: CNBC's headline: "America's paradise lost." Ouch. The dubious honor was due to several factors, including Hawaii's high cost of living, poor infrastructure and onerous regulatory climate. But there's a bright spot. We ranked 12th in the country for startups this year, moving up two spots from No. 14 in 2014.
This data comes from the Kauffman Index, a report that tracks trends in entrepreneurial activity at the state and city levels. Hawaii is continuing its long tradition of self-starters, with 89 percent of new business owners leaving a current job when they started a new business, as opposed to starting one out of desperation when unemployed. The rate of new entrepreneurs in Hawaii is 0.35 percent, which means that, out of 100,000 adults, 350 of them become entrepreneurs each month.
According to the report, entrepreneurship will continue to grow in importance to the U.S. economy as technological progress forces change. If you're wondering, Connecticut took top honors on the CNBC list; Montana topped the Kauffman Index at the state level, and Austin, Texas is the leading entrepreneurial city.
Q: My ex-boss asked me to connect with her on LinkedIn. I don't particularly like her and, to be frank, I think she's rather unethical. Should I accept her
invitation?
A: I would. I'm thinking of the advice I got from Dan Sherman, a LinkedIn expert we featured in our May 2015 story "How to Use LinkedIn to Land a Great Job." Sherman has in excess of 23,000 first-level connections. "You never want to prune your connections," he told me. "You don't know who knows someone who may be important to you."
Now, that's different from your ex-boss asking for a recommendation on LinkedIn, Sherman makes clear in his book, "Maximum Success with LinkedIn."
"It's your name hyperlinked to your profile next to the recommendation and thus your reputation on the line," he writes. "Guard your brand wisely on LinkedIn and just give recommendations to people you know and have had a positive experience with and who you feel can do good work for others. Just because I'm an Open Networker does not mean I recommend anyone. I will connect with them … but I will recommend only people I know."
So there you have it. Connect, yes, but save recommendations for people you truly feel comfortable endorsing.
---
Ask The Readers
My turn to ask! A new study from Glassdoor found that the job interview process is getting longer, and now takes an average of 22.9 days in the U.S. Increased screenings (background checks, drug tests) and skills exams are to blame. How long does your company's job interview process take? How many hoops do your candidates jump through? Email us at TheHBCareerist@gmail.com and we'll share the results anonymously.
Ask The Careerist
Have a question about work, life and that place in the middle where it all gets tangled up? Email your questions to TheHBCareerist@gmail.com.