20 for the Next 20: 2011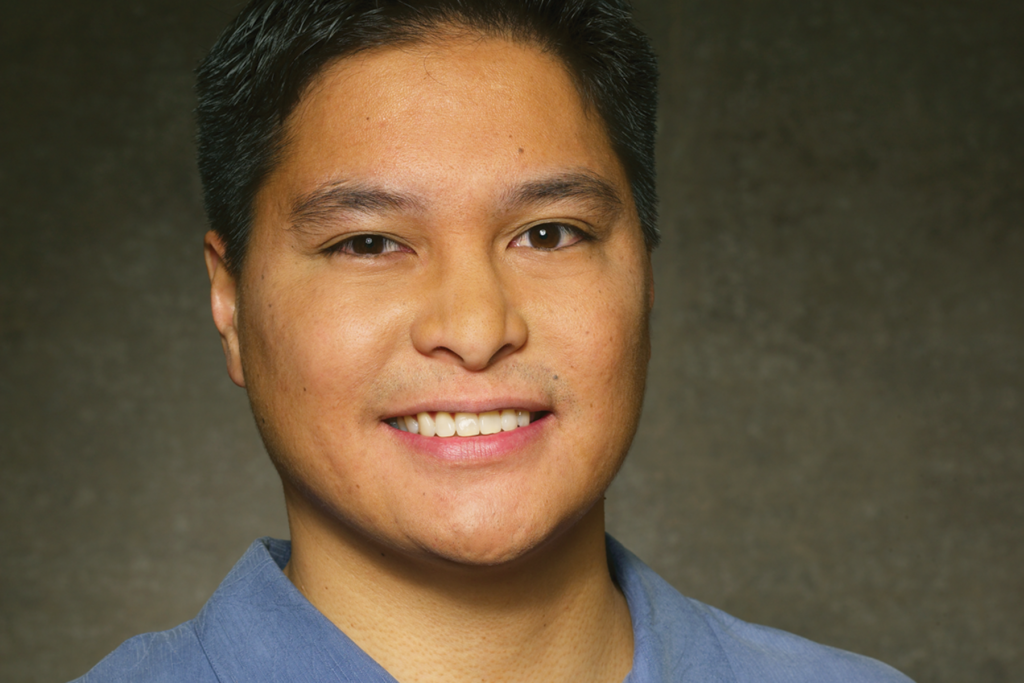 When we select this annual list of emerging leaders, we look for individuals whose intelligence, energy and vision make them people to watch over the next two decades. They come from different backgrounds and serve in various fields, but they share a passion for making a difference in their careers and communities.
1. Randy Baldemor
2. James Bennett
3. Kalei Cadinha-Puaa
4. Kainoa Daines
5. Matthew Delaney
6. Mark Duda
7. Charles Hew-Len
8. Michael Kaleikini
9. Daniel Leuck
10. Jennifer Li Dotson
11. Bryan Luke
12. Wesley Machida
13. Makani Maeva
14. Cameron Nekota
15. Robert Piper
16. Carol Reimann
17. Claire Sullivan
18. Michael Tresler
19. Raymond Vara, Jr.
20. Aulani Wilhelm
---
Randy Baldemor, age 37
Deputy director, state Department of Taxation
It's clear that Randy Baldemor is unafraid of new challenges.
Since arriving in the Islands in 2000, he has worked as an attorney, an insurance executive, a high-tech entrepreneur and the leader of an education reform group called Hawaii's Children First.
Now, he is deputy director of the state Department of Taxation under Gov. Neil Abercrombie.
Hawaii's Children First persuaded a majority of voters to approve a constitutional amendment that changed the elected state school board into one appointed by the governor – a measure rejected by the electorate twice before.
"I was not very involved in public education beforehand," says Baldemor, father of two young children, with a third on the way. "But I do try to be very interested in what is happening in the community. If there is a way I can help out, I am happy to get involved. So, when the (teacher) furloughs arose, I just wanted to do it."
But, he stresses, Hawaii's Children First was a true grassroots effort. "We had an incredible group of volunteers and supporters, including many leaders in the community. If they didn't get involved, it would not have happened."
University of Hawaii law professor Randy Roth, who worked with Baldemor on the amendment effort, puts it the other way around. Without Baldemor, he insists, the amendment would not have passed.
"Randy seems not to care about getting credit for himself," Roth says. "His focus seems to be solely on getting the job done."
Baldemor, originally from Ohio, attended law school at the University of Washington, where he met his wife, Jill, now executive director of Teach for America-Hawaii.
"She wanted to move back to Hawaii, so, in 2000, we did," he says.
Before leading Hawaii's Children First, Baldemor worked with Colbert Matsumoto, of Tradewind Capital Group and Island Insurance, to create a firm called Discovery Box, which created software designed to manage huge amounts of "discovery" data generated in legal cases. The slow economy has prevented Discovery Box from generating momentum, but Baldemor hopes the product will one day take off.
---
James "Jimmy" Bennett, age 33
Certified Financial Planner, Morgan Stanley Smith Barney
When he was in ninth grade, Jimmy Bennett's parents, both schoolteachers, had him compile a personal budget, balance a checkbook and work at the student bookstore to discover the value of money.
The lessons stuck. Bennett already has a track record of managing portfolios for wealthy clients in New York and San Francisco. He's also giving back to the community: As a volunteer teaching financial skills to public school sixth graders, he gives them an inkling of real-life economics, value and what it takes to put an iPod in their hands.
"What we're trying to get across is an awareness or an understanding that what they have just doesn't get there for no reason," he says.
Previously, Bennett and a colleague mentored an inner-city youth in New York in a program similar to Big Brothers Big Sisters.
He also reaches out to families, offering seminars on how to save for college, a subject close to his heart. The father of a 21-month-old son, with a second child on the way, he's already investing monthly for their education. He encourages families to start while their children are young, because, in 18 years, a university like Yale, which he attended, is projected to cost more than half a million dollars for a four-year undergraduate degree.
As an honor roll graduate of Punahou, and a three-sport star (football, basketball and baseball), Bennett sets his sights high. After 12 years on the Mainland, he returned to Hawaii in 2008 to give back in his community. A year later he was ranked No. 1 in assets and revenue nationwide in Morgan Stanley Smith Barney's Reach for Excellence class.
"In today's world, we need more than just individuals seeking to increase the bottom line," says John Leong, who has known Bennett since kindergarten. Bennett now handles financial planning for one of Leong's companies.
"We need individuals who seek to use their skills and abilities to improve the world around them," says Leong.
"Mr. Bennett is one of those individuals."
---
Kalei Cadinha-Puaa, age 41
President and COO, Cadinha & Co. LLC
Kalei Cadinha-Puaa lives by a credo: "Run hard, play hard, do everything hard. Life is short and you have plenty of time to rest after."
By running Cadinha & Co., one of Hawaii's oldest registered investment advisory firms, she's carrying on a family tradition, but doing it her way. And that includes grit and thinking big. A case in point: After her father sold the family business, she and another executive, Neil Rose, started their own firm. That risky move prompted the senior Cadinha to buy his company back, then merge it with the new firm. Fully local again, Cadinha & Co. has grown assets under management by 20 percent.
Before coming back to the family business, Cadinha-Puaa taught in San Diego and Hawaii, and explored a career in physical therapy and pre-med, before getting her degree in business management. "It's fine that you don't know what you want to be," she tells young people, including her own children. "I'm a planner but also a 'fly by the seat of my pants' girl. But to do that you have to have confidence. There wasn't a day that went by that I didn't know I was going to be OK, despite the 99-cent mac and cheese (dinners) and rotating bills."
Along the way, she married and moved to American Samoa with her husband, and developed grant-writing skills to help that territory. She brought in more than $10 million for schools, dislocated workers, veterans and others, much of it in the wake of the September 2009 tsunami.
She volunteers at Kaimuki Christian Church and Kokua Foundation, created a college curriculum called Financial Literacy Today, and talks to college-bound students about budgeting, debt and other financial issues.
A member of the volleyball team at the University of San Diego, Cadinha-Puaa is now the mother of three active, sports-minded children. Her two oldest daughters play volleyball and Cadinha-Puaa chaperones team clinics, which can mean sleeping on the gym floor along with the team. "I want to live it and be part of it, not just show up for the games."
---
Kainoa Daines, age 32
Sales and cultural director, Queen Kapiolani Hotel
For Kainoa Daines, authentic experiences for visitors mean more than lei-making demonstrations in the hotel lobby.
Truly authentic experiences value and explain the culture that makes Hawaii unique in the world. In his job at theQueen Kapiolani and as chair of the King Kamehameha Celebration Commission, Daines is focused on creating those experiences.
"A lot of what this commission had been doing became kind of misguided or misdirected," Daines says. "People meant well, but the focus was lost. If it is not good for honoring King Kamehameha, then we are not going to be doing it anymore."
Changes he has in mind are sometimes subtle but important. For instance, he urged that the Kamehameha Day Parade reverse its route so that it ends at the statue instead of beginning there. "By coming to the Palace, it is a chance for Hawaiians to gather and celebrate," he says.
He is also pushing to get the Neighbor Islands more involved in the annual celebration. "The king was the king of all Hawaii, after all."
"Kainoa is striving to bridge the gap between the visitor industry and our host culture," says a friend, Kippen de Alba Chu, executive director of Iolani Palace. "He has consistently sought for authenticity and appropriateness by the industry whenever it has used Hawaiian culture to attract visitors."
A 1997 Kamehameha Schools alumnus, Daines graduated from the University of Nevada at Las Vegas in 2002. He was working in the hotel industry there when he received a summons. "An auntie of mine yelled at me and told me to get my butt home," Daines laughs.
He returned in 2003 and worked at a variety of jobs before joining the Queen Kapiolani. He works hard to see that guests have an opportunity to do more than enjoy the beach across the street, with tours to the Queen's Summer Palace, Iolani Palace and the Bishop Museum.
"What I am trying to remind the staff at the hotel is that she is not a hotel, she is a woman."
---
Matthew Delaney, age 40
Founder and CEO, Hawaii Human Resources and The Hawaii Group
In mid-2009, as dozens of local businesses closed, Matthew Delaney opened a new one. Twenty-one months later,Hawaii Human Resources had annual billings of $23 million by providing HR services for 150 companies and should more than double its revenue this year.
Delaney has already had several successful careers in various fields: as a certified public accountant, a leader in the tourism industry and a real estate developer.
As CEO of Marc Hotels & Resorts, Delaney oversaw 22 resorts and 1,000 employees throughout Hawaii, and spearheaded acquisitions abroad. But, with the tourism downturn in 2008, Delaney says he switched directions by forming HiHR, then creating The Hawaii Group to unite four companies: HiHR, Hawaii Accounting, Hawaii Employment and Hawaii Marketing. Their goal is to ease the burdens of running a small business.
"Hawaii is small moms and pops. Your average company is 10 people and they're all wearing so many hats. … We want to bring in the expertise, take care of the headaches and let them focus on their core business."
Delaney's philosophy mixes his workaholic nature with the understanding that business thrives when families thrive. His family-friendly approach includes a catered daily lunch for employees and flexible policies that include welcoming children in the office.
Robert Iopa, president of WCIT Architecture, worked with Delaney for three years creating the Royal Lahaina Master Plan. "He has always impressed me as an organizer, leader and remarkable individual," says Iopa.
Delaney is also part of the Special Olympics executive committee, and a trustee for the Queen's Health Systems, Queen's Medical Center and Queen Emma Land Trust.
In addition, he has faced multiple medical challenges head on. He won a 10-year battle with testicular cancer, and was diagnosed with an autoimmune disorder that attacks joints and the spine and an iron-overload disease that requires weekly blood draws.
"It makes me think about: How long are we all here for? … And how do we balance it all? … Maybe I can't play tackle football with my son anymore, but we can play catch in the yard."
---
Mark Duda, age 40
Principal and founder, RevoluSun
There is a lot of talk about Hawaii's goal of producing 70 percent of our energy from renewable sources and reduced waste and inefficiences by 2030. If it happens, Mark Duda will be one of the main reasons.
Duda founded RevoluSun in 2009 and quickly turned it into the top residential-solar installer on Oahu. Even more important is his intense involvement in developing statewide clean-energy policies.
"People are pretty aware there's a transition from fossil fuel to renewable energy happening," he says, "but there's also a transition from centrally produced power into a world where power is produced where it's used – distributed generation. If you have a solar system on your house, that's distributed generation."
Duda volunteers as many as 70 hours a week advocating for supportive public policy. "We're creating a lot of jobs, attracting a ton of investment in new projects, but I'm really concerned that it's fragile at this point. We need to keep things stable for a couple of years, so the industry can really get its feet under it and people can reap the benefits of investments."
As president of the Hawaii Solar Energy Association, Duda works with regulators and the state Legislature to make it possible for more homeowners and businesses to sell their self-generated power back to the grid.
"We already had a solid incentive structure at the state and federal level that worked well for homeowners, less well for businesses and very poorly for investors in larger projects like solar farms that would sell power to the utility. So the thing I had a significant hand in was getting a change to the existing tax credit that allowed those investors in. This change opened up the market for systems to sell power to the utility."
Jeff Mikulina, executive director of the Blue Planet Foundation, calls Duda a "brother-in-arms in the clean-energy fight … designing policies that lay the foundation for clean energy in Hawaii."
---
Charles Hew-Len, age 38
Managing partner, Legacy Real Estate Investments and Big Papa's Pizza
As an 8-year-old growing up in a Waianae housing project, Charles Hew-Len was already an entrepreneur. Each morning, he'd cook teriyaki meat sticks or make sandwiches to sell to classmates to earn money.
Later, Hew-Len launched a small maintenance company, founded a local record label and ran a nightclub. But his life had a dark side. In 2001, he was arrested by the FBI for being part of a drug ring importing crystal meth to the Islands.
He realized in prison that he needed to turn his life around, so he signed up for college classes and learned about the real estate business. By the time he was released in 2007, he was just a few credits short of graduating.
His turnaround has helped make him a popular speaker, helping at-risk teens avoid similar disasters. "I tell them I was down and out at the bottom, losing everything. These kids see the glamour of (selling) drugs and I can actually share that experience and tell them what it is really like."
He also serves as chair of the Kaala District for the Aloha Council, Boy Scouts of America, and is working with other volunteers to convert a broken-down courtyard into a garden at the women's prison in Kailua. Warden Mark Patterson says the garden will make a huge difference to inmates, who today have no appealing place to gather.
After leaving prison, Hew-Len and his chef-partner bought Big Papa's, a failing Texas pizza restaurant, at distressed pricing. Today, with profits soaring, there's a second location and a franchise deal brewing.
Last year, Hew-Len launched his own real estate firm. His first deal was to purchase his childhood home from his parents and convert it into a rental property. His 91-year-old father and 61-year-old mother moved in with Hew-Len and his family in Makakilo.
Hew-Len also began something called the Fresh Start Housing Program, which subsidizes rent deposits so struggling families can move into better housing.
"The more I succeed, the more I want to give."
---
Michael Kaleikini, age 50
Plant manager, Puna Geothermal Venture
There are times when you find the job. Other times, the job finds you.
The latter is surely true for Michael Kaleikini, plant manager for PGV, the Big Island geothermal company that is creating electric power for the Hawaii County grid.
Kaleikini brings an ideal mix of experience and perspective to his job. He is an engineer trained in sophisticated power systems after spending six years in the Navy, usually working in the engine room, where heat was converted into power.
That's precisely what PGV is doing in Puna. But Kaleikini – a 1979 Kamehameha Schools graduate who grew up in Hauula with family roots on Molokai – is also in touch with the concerns of the Hawaiian community, which sees the volcano as a cultural resource that must be treated with care and respect.
"In Hawaii," he says, "everything is cultural. There are people with certain cultural beliefs. But there is heightened awareness on both sides. We know there are folks with certain beliefs and we just don't ignore them.
"It's a work in progress. There will always be a certain amount of people who are against what is being done. But, in general, considering the way things are going in the world, burning fossil fuels makes less and less sense.
"I wouldn't say we are past it (cultural opposition) but we have to work together."
While Kaleikini's focus is engineering, he spends much of his time meeting and consulting with community groups. He recognizes that the potential of geothermal energy will only be realized if the public fully supports it. And he insists PGV has a great story to tell.
"Environmentally, this is one of the cleanest, safest technologies in energy generation. The heat source comes up, it is used to generate electricity, then it goes back to the earth. It's a closed loop."
---
Daniel Leuck, age 38
CEO, Ikayzo
In high school, Daniel Leuck first tried programming with an early computer that saved data on clunky cassettes.
"My first was a 'choose your own adventure,' " he remembers. "You walk into a room and there's a dragon. Do you attack or run?" Later, as a music major in college, the Suzuki-method-trained pianist returned to computers, working to create a new musical instrument complete with sound.
"That sucked me back into technology," says Leuck, "and it ended up becoming all consuming."
Now, as founder and CEO of Ikayzo, a technology and creative-services company, Leuck provides web, mobile and desktop design and development services for customers ranging from the software giant Oracle, to multinational banks such as Bank of America and Nomura Securities, to fashion designer Amanda Pearl. "The logistics that plague Hawaii businesses aren't at play on the web," he says. "Software can be developed in Hawaii and deployed into the cloud. That's a good model for us, so Ikayzo is in that space."
One new service, called "Ask Gaijin," allows Japanese companies to vet English product names with native speakers. "We got that idea on a business trip to Japan when we walked into a shop and saw a men's fashion magazine called 'Men's Fudge,'" says Leuck. "I don't think that was the intended effect."
With Act 221 gone, Leuck suggests the state could still support the tech sector by creating "czars" to smooth the permit processes in various areas, and to lure capital to the state. "One way the state could help with capital formation would be creating a fund with some sort of tax holiday or tax incentive."
Leuck has a wide international background, having worked in London, Tokyo and Russia. In Hawaii, he created the Tech Hui social network and sits on the board of ThinkTech Hawaii.
"Dan is everywhere," says Ken Berkun, founder of Labels That Talk and other successful tech companies. "In the Hawaii tech community, you can't escape Dan."
---
Jennifer Li Dotson, age 37
Executive director, Mothers Against Drunk Driving-Hawaii
Twenty-seven years after the Hawaii chapter of Mothers Against Drunk Driving was launched by a group of concerned moms, new mother Jennifer Li Dotson is bringing new life and energy to the cause.
"I want to revitalize MADD-Hawaii and bring on the new parents like me," says Dotson, who took over as executive director in the midst of the recession, yet expanded the organization and created new fundraising avenues.
The epiphany about her mission came 19 months ago as Dotson inched her car out of the hospital parking lot after giving birth with "this little precious bundle" nestled in her infant safety seat.
"This is why I'm doing what I'm doing," says the marathoner and mountain climber (she's scaled Everest), whose past experience includes working in the U.S. Embassy in London; serving as an international media liaison for the governor; working with the American Chamber of Commerce in Hong Kong; developing educational conferences for the U.S.-China Business Council in Hong Kong; and coordinating local health programs for the Muscular Dystrophy Association.
The daughter of Chinese immigrant parents who fled Vietnam as Saigon fell, Dotson was born in Hawaii but speaks both Cantonese and Mandarin. She graduated from Georgetown University with an undergraduate degree in foreign service, then earned a master's in comparative economics from the London School of Economics. She has also studied at Beijing Normal University, National Chengchi University and Chinese University of Hong Kong.
At MADD she launched a new fundraiser last year – called the MADD Cab affair – that raised $126,000; opened an office on the Big Island; and helped push through the state ignition interlock (in-car breathalyzer) legislation that took effect Jan. 1.
"MADD doesn't undertake any endeavor unless there are statistics to back up what we're doing," says Dotson. "For instance, across the nation there's been a 30 percent reduction in alcohol-related fatalities after interlock legislation took effect."
---
Bryan Luke, age 36
Executive VP, Hawaii National Bank
A half-century ago, Bryan Luke's grandfather set up a small bank with a specific mission: Find ways to make the community grow and prosper.
Today, Luke is determined to remain faithful to that mission and to the community in which he was born and raised. He serves as executive VP of Hawaii National Bank, but his focus is far broader than simply deposits and loans.
It is, in short, community building. Luke is heavily involved in numerous civic organizations, including the American Red Cross, the Chinese Chamber of Commerce of Hawaii, the Hawaii chapter of Teach for America and many others.
"At the end of the day, relationship banking is very similar to what we do in volunteer positions," he says. "You get to know your customers, what their goals and aspirations are, and, hopefully, we help them get where they want to go."
Although Luke has a background in financial consulting, he is clear about one thing: His job is not simply to consult or offer advice. Instead, he says, "We help (our customers) understand what they want, what they need to do and where we can help them finance those goals."
While Hawaii National Bank is a family business, Luke did not just step into his role there.
"My dad had a rule for us that we had to work outside at a different company for a number of years and also go back to school. We had to get a business degree before we were even allowed to come into the business."
After high school (Punahou) and college (Amherst), Luke spent several years on the Mainland with various accounting and consulting firms. He then returned to school for an MBA from Harvard and eventually moved back to the Islands in 2006. At Hawaii National, Luke is directly involved in managing its many community outreach programs.
L&L founder Eddie Flores sums up his friend of many years: "He is not only a great leader in his professional endeavors, he is also a passionate champion for giving back to the community and supporting small businesses throughout Hawaii."
---
Wesley Machida, age 53
Administrator, State Employees' Retirement System
About one of every three people in Hawaii is a current or retired state or county government employee, or an immediate family member. If you're in that group, Wesley Machida is thinking about you.
Machida became administrator of the state Employees' Retirement System in July 2010, where he manages a multibillion-dollar portfolio that pays out tens of millions of dollars in benefits every year to families across the state. It is a huge responsibility.
"The people we pay help to sustain the entire economy, the job market, at the grocery store. They even help pay for the grandchildren's school tuition," Machida says.
"They will spend 25 to 30 percent of their lives as retirees so we have to do a good job."
Machida is fascinated by the range of people who depend on the ERS, ranging from retirees who have hit the century mark (often former public school teachers) to "homeless people who come into our office to pick up their checks."
Machida spends much of his time talking to retirees, potential beneficiaries and many others about the need to keep the ERS strong and solvent, because right now it is underfunded by billions of dollars. "My job is to speak about the fiscal and financial status of the retirement system to anyone who will listen."
A Kamehameha Schools graduate, Machida went to Pacific University in Oregon, but returned home to finish his bachelor's and master's degrees at the University of Hawaii when he discovered his father was regularly working three jobs to put him through school. "Every time I called home, I couldn't talk to my dad. He was working," Machida says.
Machida is eager to take the ERS to the next level, and he is convinced the new Abercrombie administration is behind him.
"I talked to the governor. He told me, 'Do what's fair.' That's what he wants to do. And I agree with that."
---
Makani Maeva, age 40
Hawaii director of Vitus
It seems, at times, as if real estate development is always about more. More pools. More koa. More waterfalls. Hawaii is fabulous and the real estate built here should meet that challenge.
Makani Maeva is on a different track. As the Hawaii director for Seattle-based Vitus, formerly Pacific Housing Advisors, Maeva is deeply involved in building affordable housing, but affordable with a difference.
"My concerns are creating really safe, quality housing where people can make a home," she says. "It's a different thing."
Make no mistake, Vitus is a for-profit company. But its niche is creating homes for families of modest means. This doesn't mean cutting corners, Maeva says. It means smart use of tax credits, creative financing and taking advantage of opportunities that emerge, whether they are new projects or rehabilitation jobs.
"We develop housing that is not the minimum," she says. "We want our customers to feel: 'I have something nice I can take care of.' "
While Maeva was raised in Seattle, her roots are on Molokai, where her Hawaiian grandparents farmed sweet potatoes. She now lives in Kailua with her husband and three children.
"Actually, my first (housing) project was to get my grandparents out of their condemned house on Molokai," she says. "I guess I have a natural real estate interest."
After graduating from Pepperdine University and traveling, Maeva came back to Hawaii and worked with developer Stanford Carr on a city affordable-housing project near Kalakaua Avenue.
"We didn't eventually get it," she says. "I was 24 years old and didn't know what I was doing was so difficult." But she kept at it, in part out of a natural affinity for the challenge of real estate development and in part because what the company was doing made sense.
"I love housing. … Without a good home, you cannot succeed at work, at school, at life."
---
Cameron Nekota, age 35
VP, D.R. Horton-Schuler Division
Cameron Nekota considers himself lucky: His job at D.R. Horton-Schuler Division makes him a key player in shaping the future of West Oahu, specifically the master-planned community of Hoopili, which will include 11,750 homes, plus businesses and open space, on about 1,600 acres.
"Breaking ground in this undeveloped portion of Oahu will allow Cameron and other regional planners the unique opportunity to start with a blank slate and to thoughtfully implement infrastructure, and take the lead in a new era of development," says U.S. Rep. Colleen Hanabusa, a friend and political associate. Hanabusa says Hoopili will change the way Hawaii approaches smart development.
When Hanabusa was Senate president and Nekota was with the James Campbell Co., they worked together to secure state funding for the Kapolei Judiciary Complex. "Working with him, I saw his natural leadership abilities to successfully work with others and find mutual agreement between numerous parties," says Hanabusa.
Nekota emphasizes that the Hoopili project has many hurdles before it launches, and years to go before it's complete. That allows input from every part of the community, and the opportunity to get it right. That means a livable and sustainable mix of homes and businesses, with farms, gardens, parks, schools, rail stations and community-meeting spaces.
"We have an opportunity to create something no one in Hawaii has seen before," says Nekota, who grew up in Mililani, and already appreciates planned urban spaces.
He graduated from UH's William Richardson School of Law in 2002 and discovered he most enjoyed the business side of law and helping plan growth.
In Hoopili, "You'll see higher density centered around the transit stops," says Nekota, "and single-family housing further away from those areas." The plans also call for bike paths and walkways so residents can move around their community without driving.
---
Robert Piper, age 45
Executive director, Honolulu Community Action Program
Honolulu Community Action Program served 12,000 families last year during Robert Piper's first year there and the number will grow under his direction.
"HCAP has been around since 1965 and done tremendous work, and it's a legacy I hope to build upon," Piper says. "I've wanted to grow our partnerships with different service providers and businesses in our community. … As we all help each other, we rise on the same tide."
Piper served as deputy director of the state budget and finance office under Gov. Linda Lingle, after acting as Lt. Gov. Duke Aiona's executive assistant for five years.
Piper has a law degree and an MBA, and was just starting his own legal practice when tapped by Aiona. Before that he had gone through the management-training program at Bank of Hawaii, where he represented Bankoh on the HCAP board.
"As a child I was taught the importance of giving back to our community," says Piper, who was the first in his family to go to college. "As an adult I saw the necessity of doing so."
HCAP is a nonprofit that provides human services to impoverished communities on Oahu. It already has the state's largest Head Start preschool program, but Piper envisions new programs, including ones that support STEM education in science, technology, engineering and math in public schools. "We're targeting children from second grade to middle school," says Piper. "It will be an out-of-school program that we hope will supplement what they're going through in their schools."
He's developing community partnerships, first with St. Elizabeth's Episcopal Church in Kalihi-Palama, to build facilities like a com-puter lab. "We hope to drop these programs into our communities and so far there's been good reception. We're also working to set up a recording studio. Your 'ticket to ride' is to come and do your homework with us. If you make it fun, it works out.
"He has incredible drive and ambition," says Karl P. Espaldon, a law school classmate, friend, and now an employee. "Not so much for himself, but for the mission of the agency. He truly has a heart for the public we serve."
---
Carol Reimann, age 50
Executive director, Maui Hotel and Lodging Association
Carol Reimann was born in Los Angeles but she is a Maui girl at heart.
Her father, now 88 and retired, moved to Los Angeles for his career, but eventually returned to the Valley Isle, where he worked for the Maui Surf hotel.
Reimann came along and found herself working in the visitor industry for 30 years. She quickly adjusted but laughingly admits that, at first, "I was in food shock. I grew up on pizzas and tacos."
Her career included stints at the Kaanapali Beach Resort and at Kapalua before taking on her current role at the Maui Hotel and Lodging Association, advocating for the travel industry at the Legislature and County Council, and raising tourism's profile in a community that depends on it so heavily.
On Maui, the visitor industry accounts for 40 percent of all jobs, "directly or indirectly," Reimann says. "In that sense, I am making a difference."
She also encourages young people to envision a career in the visitor industry. One such effort is the Maui Academy of Hospitality and Tourism, part of the curriculum in three Maui public high schools with some 220 students enrolled.
"This gives the kids a chance to see what the visitor industry is and has to offer. We show these students this is a viable career opportunity."
Konrad Talon, a Maui High School graduate, originally thought he would get an entry-level job at a Maui hotel. After going through the program, and winning one of three National Academy Foundation awards, Talon is now enrolled at the UH Travel Industry Management school with plans to become a lead manager at a resort on his home island.
"Students who are thinking about staying in Hawaii should let the AOHT (academy) entice them to join the hospitality and tourism industry as a viable career," Talon said after he won his award.
Reimann is involved in many community activities through her work with the hotel association, including the annual Charity Walk, the annual Holiday Kupuna Dinner for seniors, fundraising golf tournaments, service on the Chamber of Commerce Board and much more.
Her ultimate reward is in supporting an industry that has given her and her family a chance to live and prosper on the island they love.
---
Claire Sullivan, age 29
Coordinator for community and vendor relations,Whole Foods Market in Hawaii
It goes without saying that Claire Sullivan has a garden.
Sullivan has been a key player in developing the slow-food movement in Hawaii while supporting and nurturing the state's farmers in building a sustainable future.
A graduate of the London School of Economics, with a master's degree in nature, society and environmental policy from Oxford University, she has a broad knowledge of the day-to-day realities of food sourcing in today's global economy. At the same time, as a graduate of Punahou School and former manager of special projects and head of sustainable diversified research and farming efforts for Maui Land and Pineapple, she sees Hawaii's agricultural future as the intersection of environmental, economic, social and cultural concerns.
"How do we live in the world most appropriately in terms of our environmental impact and our impact on one another, and how do we have a broad economy with a healthy sustainable food base?" she asks. Her answer: Build a system that helps all farmers, large and small, with supportive market policies.
At Whole Foods' Kahala store, 33 percent of the products are locally sourced, and, on Maui, it's 44 percent. When the Kahala store opened, says Sullivan, the store handled products from about 100 local vendors. Now it has more than 250.
"We're bringing in new products all the time, and actively seeking out more suppliers, particularly on the organic side," she says. "Right now the demand is much greater than the supply. It's good news for the farmers. But it's also challenging. They're dealing with incredibly high costs of land, challenges with labor and water supplies, challenges with distribution systems."
Gary Maunakea-Forth, of MA'O Farms, calls Sullivan a bright spot in the commitment to a sustainable Hawaii. "Claire has played an integral role in Whole Foods Market's initiatives to promote a self-sufficient state through partnership programs such as Kanu Hawaii's Eat Local Challenge … " says Maunakea-Forth. "Since Whole Foods Market has come to Hawaii, we have seen a direct impact on local stores sourcing their products locally, which we directly attribute in no small part to Claire."
---
Michael Tresler, age 42
Senior VP, Grove Farm Inc.
Michael Tresler, born and educated on Kauai, has a dream: Any Garden Island kid like him, who wants to come home and build a life, will be able to do so.
Tresler is in the right position to make that happen.
At Grove Farm, he oversees various operations, ranging from industrial and commercial properties, to agriculture, to a growing involvement in renewable energy.
"I don't have a job description," he laughs. "I guess it is: 'All other duties.' "
Growing up on Kauai and playing football at Kauai High School (he's a volunteer coach there today), Tresler developed friendships with members of the Wilcox family, pioneer sugar growers and founders of what is now Grove Farm. At the University of Hawaii, he was a walk-on football player who earned all-conference honors under head coach Bob Wagner.
Tresler is a trained CPA who has worked as finance director for Kauai County, at Arthur Andersen, and in the head office of Robert's Hawaii, which was founded by his grandfather Robert Iwamoto Sr.
In a way, his entire life has been building up to where he is today. But getting back to Kauai "wasn't a specific goal," he admits. "My goal was to wake up every morning and be excited about what I was doing. And I do. I am one of the fortunate ones."
Grove Farm has shifted from mainly sugar into diversified agriculture, including biofuels, and real estate development (a new town center is planned for Lihue).
"We have to provide more opportunities so there will be jobs here. I am probably a percentage of a percent (who were able to come home). It would be great to be able to do that for more of our young people."
---
Raymond Vara, Jr., age 41
Executive VP and CEO of operations, Hawaii Pacific Health
On any given day, Raymond Vara, Jr., is responsible for 5,300 patients and 4,645 doctors, nurses and other health professionals in four major hospitals and a series of clinics.
As a member of local and national medical boards, he's helping guide policy changes and the future of medical care as it undergoes major transformations.
"We're the largest provider of healthcare in Hawaii," says Vara. "All the regulatory reform will affect us greatly and we're in a position to be one of the leaders."
Dr. Virginia Pressler, also an executive VP at Hawaii Pacific Health, calls him "a major force in shaping the future of healthcare in Hawaii."
Vara is a board member of the Healthcare Association of Hawaii, advocating for providers and ensuring high quality as the state's healthcare law is meshed with the new national law. He also serves on the policy board of the American Hospital Association, and as chair of a regional board for the American Heart Association.
Vara understands healthcare from the inside out: When he was 15, his father died of a heart attack; seven years ago, his 2-year-old daughter was saved by doctors at Kapiolani Medical Center after almost drowning.
"I think that has made me better at what I do," he says. "I experience healthcare in real time as my daughter needs therapy several times a week. And my wife is never shy about telling me where we hit the mark and where we fall short. We use that to improve."
Vara's personal experience has driven home what it means to people when they interact with medical professionals.
"Every time they come visit us, it's a significant emotional event for them. For our patients, it's never just another day at work. … I remind our employees it's their responsibility to ease those fears, calm those anxieties and answer those questions."
---
Aulani Wilhelm, age 41
Superintendent, Papahanaumokuakea Marine National Monument
The proposal for America's largest marine sanctuary took shape in a makeshift office, with a pair of tables from City Mill, a borrowed fax machine and a hand-me-down computer.
From those humble beginnings in Aulani Wilhelm's living room, Papahanaumokuakea in Hawaii's Northwestern Islands has become a global model for protecting and preserving marine resources.
"A lot of people didn't believe we would be around for very long," Wilhelm says. "They didn't think we would get past Bush administration review, there were no other marine reserves in the country, and so forth."
The project began as an attempt to create a coral reserve during the Clinton administration, then Wilhelm and her associates pushed hard in the Bush administration for a marine sanctuary. In 2006, Wilhelm was working for the National Oceanic and Atmospheric Administration in Hawaii and went to Washington for the planned announcement of a draft proposal for a national marine sanctuary in the Northwestern Islands. But something dramatic happened.
"Literally at the 11th hour, (President Bush) decided to sign another law to enable immediate action for a marine protected area under the Antiquities Act," Wilhelm says, a law customarily used to protect land battlefields and historic homes.
"We are the first marine national monument through the Antiquities Act, the first to be used for marine protection," she said. This has resulted, she admits, in some "quizzical looks" from people who don't understand how a cultural seascape can end up under World Heritage protection.
The 140,000-square-nautical-mile monument is home to many endangered or threatened species and is used as a model for other protected areas worldwide. "There needs to be places on the globe that are protected for their intrinsic value," Wilhelm says.
Maui-born, Wilhelm is a 1987 graduate of Kamehameha Schools who studied at the University of California at Los Angeles.
"I just felt that, as a local girl, I had a responsibility to take care of this place."