Tilapia's Turnaround: From Yucky to Yummy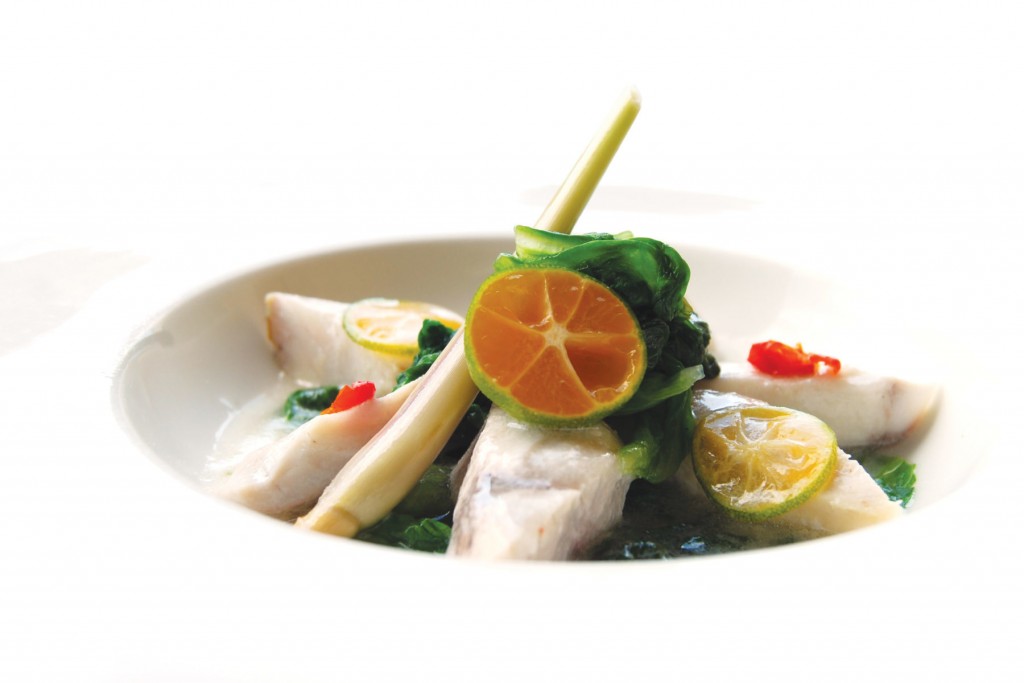 Mention tilapia and most local folks will cringe, thinking about the muddy-tasting fish swimming in unappetizing places such as the Ala Wai Canal.
But tilapia's reputation is changing. When James Beard-award-winning chef Alan Wong served this fish alongside mahi mahi and opakapaka at a dinner event in 2009, most guests picked tilapia as their favorite.
"I was overjoyed," says Wong, who now buys tilapia from North Shore Aquafarm once a week and runs it as a special at his King Street restaurant. "Tilapia has always had a bad stigma in Hawaii. Some people have never tried it and will not because their parents or grandparents told them it was muddy, not good and from the Ala Wai. But it is a great fish to eat."
Wong started using tilapia in 2008, when he visited a tilapia farm in Hilo.
Not only does he like its versatility and clean flavor, tilapia is a sustainable crop. These hearty fish can live and grow anywhere, including on farms, which lessens pressure on marine fish stocks.
"When we think about food sources, overfishing and sustainability," he says, "it could be a fish that will be here for a long time."
Americans consumed more than 504 million pounds of tilapia last year, according to data from the U.S. Department of Agriculture, making it one of the most popular farmed fish in the country.
In Hawaii, there are more than a dozen farms raising this African native. Some grow only tilapia, others raise them as secondary crops, and a few use them in aquaponic systems that also grow fruits and vegetables.
Chef Elmer Guzman of Poke Stop has been using tilapia for two years, sourcing his fish from Mari's Gardens, a food-safety-certified aquaponics farm in Mililani. He likes its firm texture and mild flavor. His favorite way of preparing it is to fry the entire fish until crispy, then smother it with either a spicy chimichurri or finadene sauce.
"It's ideal for a variety of cooking methods and absorbs the robust flavor of spicy marinades, buttery sauces and subtle seasonings," says Guzman, who serves it on Fridays at Poke Stop, which has locations in Mililani-Mauka and Waipahu. "In the beginning, you'll get the scrunched faces, but … we're slowly educating our customers on how great the fish is – one tilapia plate at a time."