Top 100 In Real Estate Lifetime Achievement Award Recipient: Eddie Flores, Jr.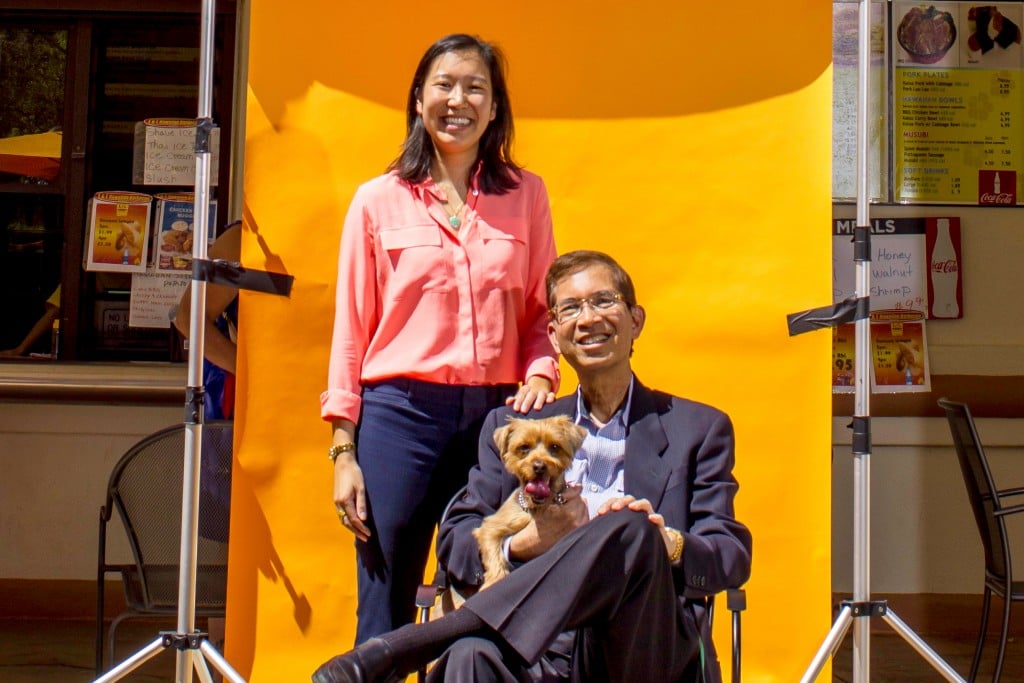 Many people make the common mistake of thinking that Eddie Flores, Jr.'s first business was L & L Drive-In, but real estate is where it all began for the 71-year-old
As a high school student from a poor family, he did a book report on "How I Turned $1,000 into a Million in Real Estate in My Spare Time," which inspired his entrepreneurialism. Today, Flores has a long list of awards and accolades in the real estate industry. He was the first Asian American to receive the Certified Business Counselor and Dignified Real Estate Instructor designations as well as founding the Eddie Flores Real Estate Continuing Education school. Flores has been recognized by the real estate industry as the "Highest Rated Instructor," "Educator of the Year," "Volunteer of the Year," "Certified Business Counselor of the Year" and "The Investment Group Realtor of the Year." Hawaii Business is proud to honor Eddie Flores, Jr. with the "Lifetime Achievement Award" at this year's Top 100 in Real Estate. Before the awards gala, we sat down with Flores to talk about his illustrious career as well as current trends he is observing in today's market.
Q: What first inspired you to get into real estate?
Flores: When I was in high school, I read this book, I forgot who was the author, and it's "How I Turned a Thousand Dollars To a Million Dollars," you know doing a fixer upper, and I wrote a book report on that in high school. My teacher said "oh, what are you doing?" And that kind of inspired me to make money because my family, we're from a poor family.
Q: What was your favorite real estate project?
Flores: Well actually, starting my real estate school is really my favorite. You know, because I got to teach and meet a lot of people and it was very successful. Back in the old days, we didn't have a lot of competition. When they had the real estate continuing education requirement, and I was one of the very first to teach it. So what I did was I worked for the bank for a couple of years after I graduated from UH and actually that was my training ground, I was planning to start a real estate company. That's in 1970, I started real estate, got my license right away and I was selling part time even when I was at the bank, and after two years experience you have a broker's license. So I opened up a real estate company in 1973. Mind you, I opened up a real estate company with no experience, never worked full time in my life. I hired 12 people. I guess you need guts for that. I didn't have money either, I didn't have a lot of money. At that time, I just had to scrape up all my savings.
Q: What was the name of the real estate company?
Flores: Sun Pacific Realty. If you ask any old timers, they will remember the company because we specialized in buying and selling businesses. That's the specialty. And real estate has cycles, up and down. But selling businesses, you don't have cycles because you always have businesses to sell. And I was one of the very few that specialized in that so I went into that business.
Q: A lot of people in Hawaii know you and your family for L&L Drive-In, but as a businessman you cut your teeth on the real estate industry.
Flores: No, people they know my background is real estate it's not food business. I got a long history […] I actually made money when I was very young. One of my first transactions, when I was only 20-something years old, I bought a condo for $16,000. When I was working for the bank, I was selling part-time right, I found this condo, it was a co-op, I still remember right across from the Hyatt, all you need is $2,000 down payment. Back in the old days, all the co-ops you couldn't finance, you had to go through agreement of sales, so I bought it for $2,000 and six months later I sold it and I made $4,000. And that was what I made at the bank. So I really had serious thoughts about going into the real estate business. And you know, I did that quite a number of times, buying and selling and I started to make money. That's why I could afford to buy a restaurant and give it to my mom as a gift, being only 20-something years old.
Q: Where do you think has the most opportunity now for real estate investment and why?
Flores: Well I think that Hawaii is always a good place to invest because there's a limited supply of real estate, there's no land here. So whatever you buy eventually will go up. No matter what you buy, it will go up. And if you want to make money, you have to speculate. You have to buy low and sell high, and that's what I did all the time. Buy low and sell high. Because every seven, 10, 12 years there's a cycle. And people, they don't know that. I've been through about three or four cycles already and I know real estate cycles. You know, right now everybody making money but we almost at the peak right now and it will crash. And people are gonna start crying and filing bankruptcy. You know, so you buy and sell again when the market is at a peak. So I've been selling a lot of my investment when the market peaks, that's why I donate a lot of money to the university and other places because you know I have a lot more cash to play with.
Q: What advice do you have for the next generation of real estate professionals?
Flores: Well, I think that real estate is a good profession, but you just gotta remember that there is always a cycle. Like seven years of famine in the Bible. There is always going to be seasons. There's always going to be famine. You have to understand that. You gotta have enough cash reserved to put you through when time is lean, and there's always gonna be a lean time. But regardless, during the lean time, if you're successful, you still gotta make money. That's why I was so glad to be teaching real estate, I didn't have to go through the famine in real estate. We teach every two years, every other year you make money. And the real estate education was good for me, in fact I'm still teaching. People don't know that I'm still teaching.
Q: What's the most gratifying part about teaching for you?
Flores: Well teaching is, when I teach it's almost like I'm entertaining. You know, when I see all my students coming back "hey I'm waiting to take your class, I only want to take your class," that's very gratifying. Especially for someone that had to learn English. You know, I came as an immigrant, I could barely speak English. And here I am teaching real estate to people and they really enjoy it.
Q: When you heard about the lifetime achievement award, how did you feel at that moment?
Flores: I'm very honored to receive that because I haven't been really active in real estate for a while now because when I went back into real estate, I went into the L&L business. I still see a lot of brokers, I still do real estate investment, I still teach, and I still take trips with a lot of real estate brokers so I'm very honored. A lot of the younger people may not remember me, but all the old timers when you talk to them they all know me very well.
Q: Is there anything else you'd like to add?
Flores: Well I just want to congratulate all the winners in the real estate industry. It's a very honored profession, and if you want to consider it, you should because I've been telling people, it's a good investment. Buying real estate is always a good investment because it goes up very slowly and it comes down very slowly. They give you all the signals to know when to buy and when to sell. When you buy stock, you don't have that opportunity. It goes up and down. It's very volatile, up and down. You don't know when it's going up and when it's going down. Real estate, you can read the market. Just don't get greedy. If you don't get greedy, you'll make money.
---
Register for the 2018 Top 100 in Real Estate Gala here.