Tough Times for Hawai'i's Lei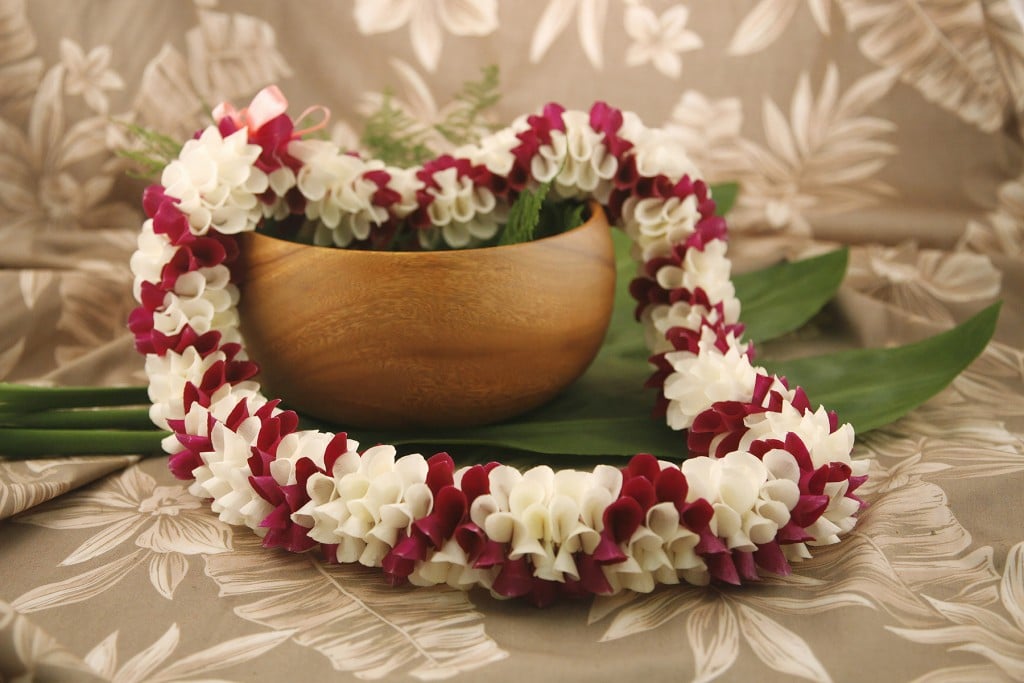 Flower shops and other floral businesses have been hit hard by the pandemic, but they're innovating to serve customers – and hoping that flowers remain an important part of local celebrations and people's lives
Parts of Hawai'i's flower industry were already in slow decline when the pandemic hit, drastically altering large gatherings like graduations, weddings and funerals, where lei and flowers play a big role. Some people worry that social distancing and the fear of catching a virus may forever threaten one of Hawai'i's most beloved traditions: the giving of lei and the embrace that follows.
Local companies are also adapting to the new reality with services like shop from home, contactless delivery and curbside pickup, and owners remain hopeful that flowers and the joy they bring will remain an important part of people's lives.
"I was here for the beginning to where it is right now," says Karen Lee, who runs Cindy's Lei and Flower Shoppe in Chinatown. She fears the lei tradition will fade as a result of this latest business downturn. "We've had to reevaluate our position not only as a small business but what we contribute to the community for this lei that we create and sell. The lei is such a big part of people's milestones."
Lee acknowledges that her business, which has been around for four generations, is on precarious ground. "Before, we were able to make a lot of random decisions and we were able to recover," she says. "That's not the case now: Every decision is important."
The annual statistical summary of Hawai'i's horticulture and nursery products from the U.S. Department of Agriculture and the Hawai'i Department of Agriculture has shown a slow decline since 2014 in the lei and cut flowers category, while other areas of the nursery industry have grown, such as garden and potted flowering plants.
For instance, while the department' 2018 estimates showed a 9% increase to $84.3 million in revenue overall, two categories indicated major declines:
27% decrease in lei, from $2.42 million in 2017 to $1.76 million in 2018
12% decrease in cut flowers, from $6.24 million in 2017 to $5.49 million in 2018.
Past Challenges
The local flower industry has survived downturns before, including the effects of 9/11; Hurricane Iniki in 1992; the Great Recession of 2007-09; and the 2011-12 flooding in Thailand, a major supplier of orchids.
COVID-19 may be the biggest challenge of all.
"When the pandemic arrived, everything came to a screeching halt. There was no business and no demand," says Eric Tanouye, president of Green Point Nurseries in Hilo, Hawai'i's largest anthurium farm.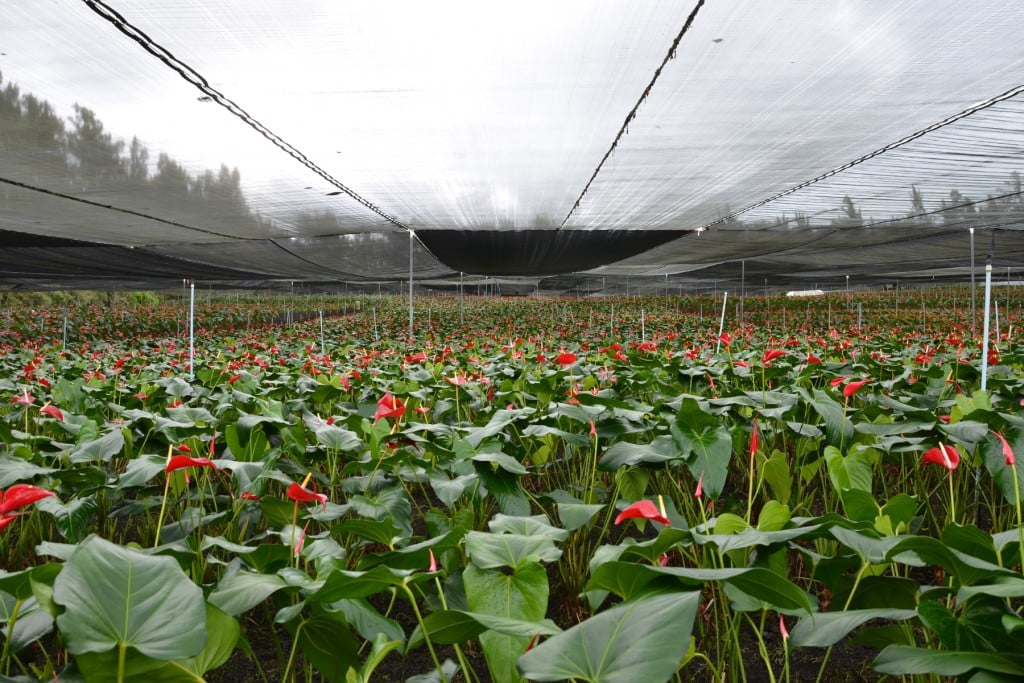 Many companies depend on a combination of business from locals and tourists, including A Special Touch, a family flower shop in Lahaina. "The tourists have really fed the floral economy for many years, and we have no hotels (open) right now so it has changed a lot," says Leann Lum, who runs the shop.
Hawai'i destination weddings have been an important and lucrative segment of the tourism industry for decades – until the past few months. Hotels often host weddings and other special events and often supply flowers for guests, but that's all gone.
Lum's shop benefited from the interaction of locals and tourists. "Local people work in hotels and they share their experiences with our guests, with the tourists that come here," she says, which has increased her clientele.
The pandemic has also interrupted supplies and increased shipping costs. Local florists get many of their flowers from the east side of Hawai'i Island, and from Hāna, Ha'ikū and Kula on Maui; roses, orchids and other flowers are imported from Thailand, Ecuador, Colombia and even California.
Not only did many farms temporarily close, but the pandemic caused shipping prices to skyrocket due to the decrease in air cargo capacity and reduction in worldwide commercial flights.
Forced to Pivot
Like thousands of businesses statewide, many in the flower industry were forced to furlough or lay off staff and cut hours. However, a lot of the independent flower shops used this time to redevelop their businesses and reinvent themselves, refocusing their product lines and seeking new types of customers. Many say they have been receiving online orders from people on the Mainland for tropical flower arrangements and gift baskets for either themselves or others, in place of canceled Hawaiian vacations.
"We've had to be more creative and more imaginative – think outside of the box," says Lee of Cindy's Lei and Flower Shoppe.
"We can't afford to make poor decisions, poor purchases and poor mistakes."
Navigating these changes is especially difficult because money is tight. "There is only so much you can budget for, so it is a little tricky," says Daniel Paik, co-owner of Aloha Island Lei.
Hawai'i's flower shop owners know the significance of their role in the community. "We learned quickly that gifting flowers helped to fill the void of not being able to physically see a loved one or friend," says Reece Farinas of Beretania Florist. By understanding the changes that needed to be made to best serve his customers, he says, his business was able to reopen on much stronger footing.
Beretania Florist and other shops have embraced contactless delivery procedure and curbside pickup. "I think the flower industry will continue to thrive in the very near future because of the joy flowers bring, added with the convenience of being able to shop from home," Farinas says.
Frank MacMillan, owner of With Our Aloha, an online floral company based on O'ahu, is among those benefiting from serving Mainland customers. "I have noticed though that just from the gift notes and the calls that I get from customers, a lot of the notes will say, 'Sorry your trip to Hawai'i got canceled. Here is a little bit of Hawai'i for you,' " Macmillan says. "Plus people are cooped up, so getting flowers from Hawai'i is, I think, even more special at this time."
He emphasizes the important message behind the tropical gift baskets and lei he sends. "We are bringing aloha. It is grown in Hawai'i and it is from Hawai'i, and I think that can hold up."
The Past and Future
Many family flower shops are also facing long-term challenges.
"The third generation or that second generation – they are becoming doctors, lawyers and entrepreneurs. They don't want to be tied to lei making because basically lei making is labor intensive," Lee says.
Lee, who has run Cindy's Lei and Flower Shoppe with her son, Nicholas, for 20 years, reminisces about the many changes she has seen.
"I think we were more versatile, we carried more variety (back then). You don't see 'ilima, you don't see mokihana," she says.
At the same time, there are new innovations. "People are putting different spins on it," Lee adds. "They are becoming more artisanal and contemporary, and that's OK too. There is definitely room for that."
She herself prefers to stay with more traditional products, to "maintain the integrity of the aloha and local product."
Local florists hope lei and tropical flowers persist as an integral part of local culture, providing connections to memories, places and people – and that the exchange of tropical flowers and lei remains something precious.
Johnny Gordines, president of both the Kaua'i County Farm Bureau and the Kaua'i chapter of the Hawai'i Tropical Flowers and Foliage Association, is one of many in the industry who remains optimistic.
"The industry is not going to die during this pandemic," he says. "Food nourishes your body, but flowers feed your soul. … That's what is really needed right now."
---
Part II of this report covers struggling lei stands at Honolulu's airport.