Traditional Hawaii Now On Your Phone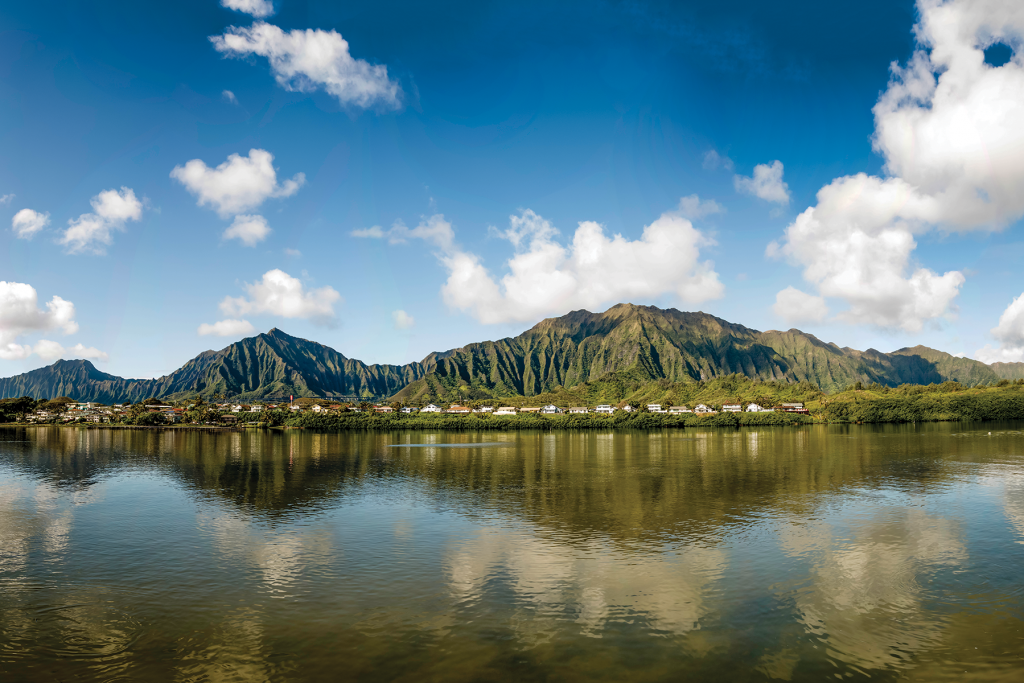 It may seem incongruent to have a smartphone app about ancient Hawaiian fishponds.
But, if you think about it, both apps and fishponds are technological achievements of their time. Marrying them makes it easier for people to learn about an ancient practice that's being preserved.
"Loko Ia," which means fishpond in Hawaiian, is a new iPhone app created by a team of UH researchers that offers an interactive, multimedia tour of the historic Heeia Fishpond, an 800-year-old kuapa or walled fishpond enclosing 88 acres of brackish water adjacent to Kaneohe Bay.
The private nonprofit group Paepae o Heeia, which manages and cares for the fishpond, sees the app as a way to educate people about what it does and the cultural and historical significance of these traditional fish farms. Using GPS, the app provides both walking and virtual tours of the fishpond narrated by the staff, complete with photos and maps. It also includes data and visualization of UH's fishpond research.
"The app allows folks to learn about the fishpond, the history, the moolelo (stories), restoration work and research activities without having to actually be here on-site," says Hiilei Kawelo, the nonprofit's executive director. "We're often busy here with school groups, working in the office or in the midst of a restoration project. So individuals that do stop by for a visit are able to go on a self-guided tour."
"Essentially, we wanted to engage a much broader audience beyond those who participate in the internship or can physically visit the fishpond," says Judith Lemus, Ph.D., associate specialist and assistant director for the Hawaii Institute of Marine Biology at UH. "This can help educate people on what fishponds are, how they work, the science going on now, and about the restoration process and the people who are stewards of the fishpond."