5 Trends Reshaping the Work of HR in Hawaii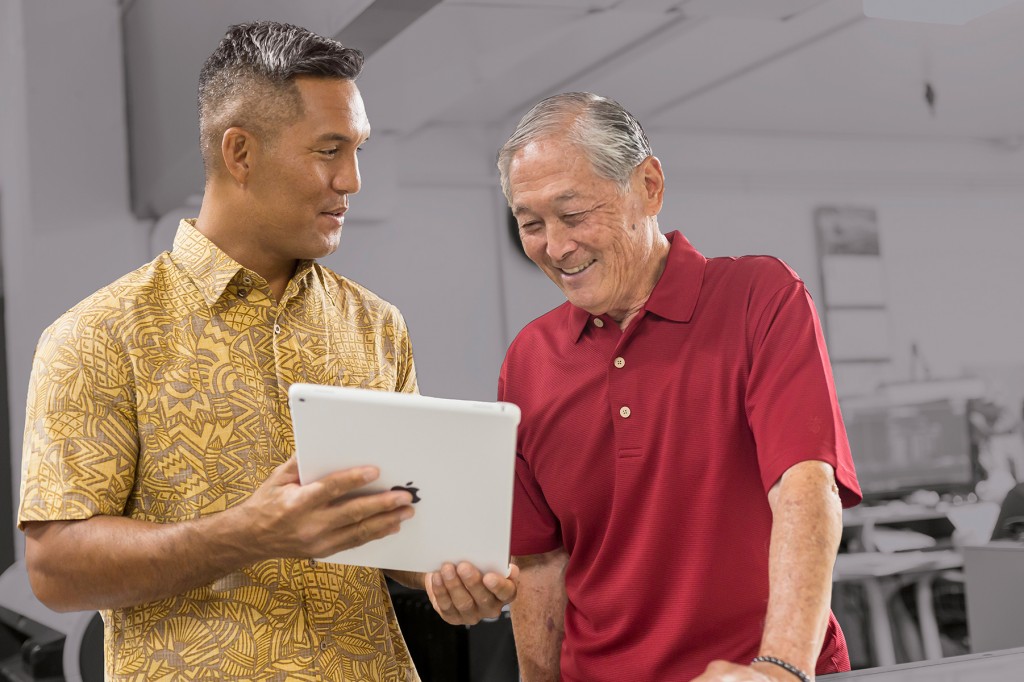 Human Resources as we know it has changed,

especially in paradise. It might be difficult to pinpoint why and how things shifted, but managing employees is different compared to years ago.

#1: Hawaii's talent crunch isn't going to go away

Unemployment in Hawaii is at a record low 2%. If you're struggling to find good talent, this is why: 98% of the talent pool is already employed. But did you know that this talent shortage isn't about to go away? The U.S. faces one of the most alarming talent crunches of any country.

#2: It's a fight to reduce employee turnover

Turnover is high and the numbers can be shocking. On average, a bad hire costs 30% of a person's annual salary; and 48% of all new hires are replaced within 18 months. With low unemployment and high turnover in Hawaii, it's an employee's market and businesses must navigate new retention strategies.

#3: Rising labor costs are a growing concern

Labor costs—which includes wages, but also employee benefits, insurance, taxes, and more—can account for up to 70% of your business expenses. With Hawaii's cost of living being one of the highest, it means workers are looking for higher wages and better benefits to get by.

#4: Changing regulations boost the risk of non-compliance

Labor laws touch every aspect of your business, from the way you hire and fire, to managing payroll, and asking about salary history. And Hawaii, in particular, is a highly regulated environment.

#5: Workplaces today are more multi-generational than ever

Millennials and GenZers now make up around 30% of our workforce. This means you have young professionals and seasoned talent working side-by-side in an increasingly diverse workforce.

Want to learn more? Download this free ebook to explore how HR partnerships can help you navigate the latest HR trends and challenges.
---

Plan Early for Strategic Human Resource Training
On October 9th Hawaii business executives from small and large organizations will benefit from strategic-level training in human resource management technical and behavioral competencies. The Society for Human Resource Management Hawaii Chapter, comprised of more than 700 Hawaii HR professionals, will conduct a statewide educational conference which will be held this year on October 9 at the Hawaii Convention Center. Plan now to attend.
For more information about the conference or to learn more about human resource management, go to www.shrmhawaii.org or call SHRM Hawaii at (808) 447-1840.
---
HR360° Directory

For 25 years, ProService Hawaii has partnered with local businesses to make it easier to hire, retain and manage employees through our strategic HR solutions that take the pain out of paperwork and administration, and keep you focused on running your core business.
808-725-6888 | www.proservice.com

Eliminate the distractions of being an employer and simplify with Hawaii's most experienced and trusted provider of outsourced payroll and HR. Learn why we're Hawaii's premier HR outsourcing company.
791-4900 | simplicityHR.com

Everything you need to run a more efficient business.
From hiring and payroll, to records and benefits, HR Symphony provides all the employee lifecycle tools you need in one integrated, cloud based HR ecosystem'". No other HR technology gives you more to build a better business.
Get a FREE demo!
791-4900 | HR-Symphony.com

Proudly serving Hawaii since 1993
Provides staffing and HR needs for top-quality executive placements, direct hire, temporary, temp-to-hire, payroll, and government contracts services
Specializing in professional support services in the areas of Administrative,Accounting, Customer Service, Healthcare, Management, IT, Legal, HR and many more
Certified WOSB, EDWOSB, and SBA 8(a) firm
1357 Kapiolani Blvd., Ste. 1410, Honolulu, HI 96814
(808) 949-3669 | stangsolutionsofhawaii.com

Society for Human Resource Management
Hawaii Chapter
Like SHRM National, the mission of SHRM Hawaii is two-fold – to Serve the Professional and Advance the Profession. We provide comprehensive information and tools to human resource professionals to enable them to make informed decisions. We sponsor forums (both in person and through our website) to facilitate the exchange of ideas and increase the knowledge of participants.