Trust is No. 1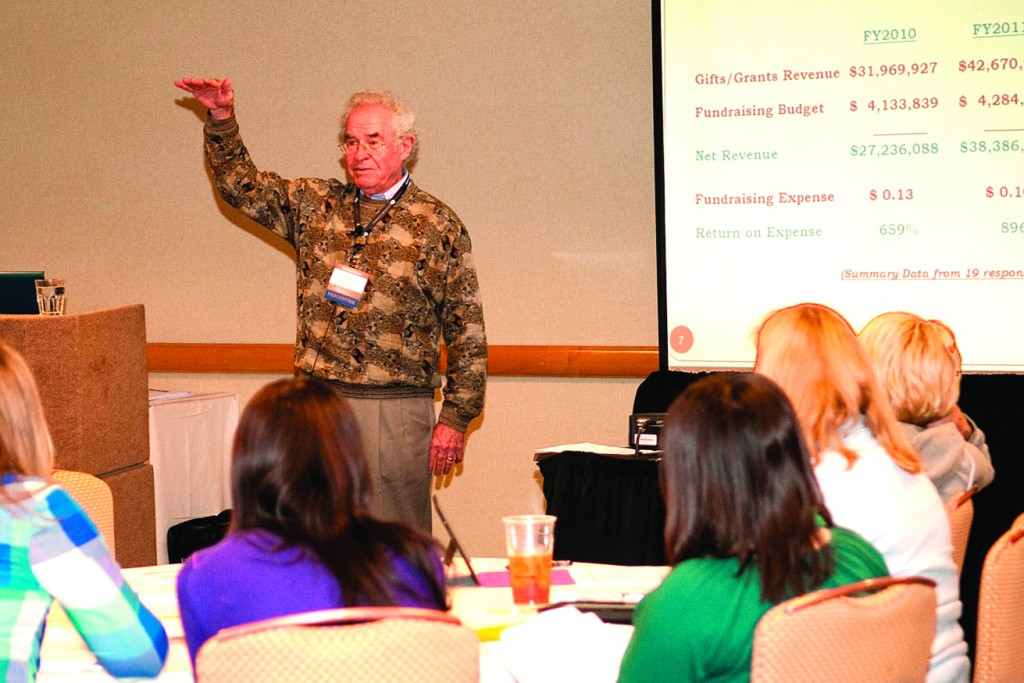 Earning trust is absolutely crucial if nonprofits are going to succeed, says a national expert who will be speaking at a Hawaii conference on National Philanthropy Day
James M. Greenfield, a national expert on fundraising, says the most important best practice for charities is professional ethics.
"Public respect for the work of nonprofit organizations and a willingness to contribute is based on trust," he says. "Openness about results including fiscal performance is essential."
Greenfield, who has written many books on fundraising, will be the keynote speaker at a National Philanthropy Day conference on Nov. 13 at the Sheraton Waikiki Hotel.
"National Philanthropy Day is about celebrating what has been accomplished," Greenfield says. It is also a time to reflect on the meaning of giving, he explains.
S. Sanae Tokumura, who has 30 years of experience in fundraising and public relations, invited Greenfield to speak at the event. Founder and president of the Honolulu company Solid Concepts Inc., Tokumura is an active advocate for responsible fund raising and her funding projects have included emergency rooms and other buildings that benefit the community. She is the only person in Hawaii with the ACFRE credential, Advanced Certified Fundraising Executive. Greenfield holds the same credential and they are among about only 100 ACFREs worldwide.
"People think fundraising is selling huli huli chicken," Tokumura says, but it goes well beyond that. To fundraise properly, she says, a nonprofit must understand how the community benefits from its work; when those benefits are clearly understood, then the nonprofit can be more effective in its fundraising because it knows what to communicate to contributors.
Greenfield says direct communication with current and past contributors is essential so those contributors understand how important their financial support is. The contributors especially want to know how their money has been used to help others, and they need to trust the charity.
"This increased level of accountability will help retain positive relationships with donors as well as document best practices in the organization's financial management," he says.
---
Local Awards
The Association of Fundraising Professionals Aloha Chapter is recognizing these organizations and people this year for their philanthropy and public service:
Outstanding Corporation: Times Super Markets
Outstanding Small Business: Regal Bakery
Outstanding Philanthropist: Allen Zecha
Outstanding Volunteer Fundraiser: Blossom Tyau
Posthumous Award: John Halligan, Peter PJ Ng
Outstanding Professional Fundraiser: Polly Kauahi
Paulette Maehara Leadership Award: Larry Rodriguez