Tugboat Captain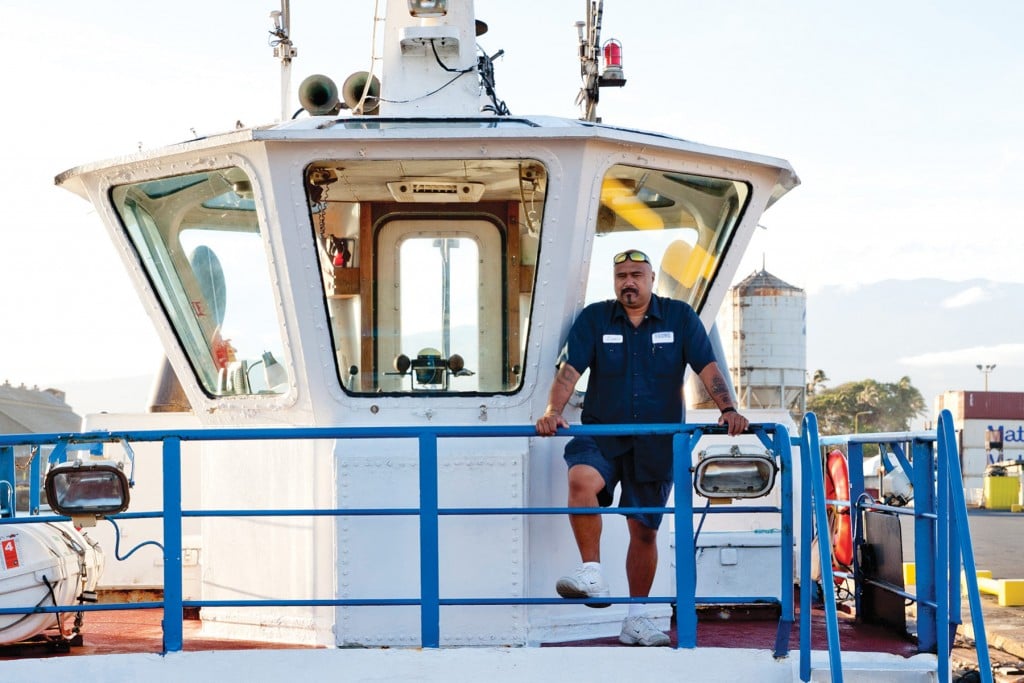 Name: Ben Isabel
Job: Tugboat captain for Young Brothers, the main shipper of cargo around the Hawaiian Islands.
Experience: Started with YB in 1994.
START: Isabel served as an E-5 second-class boatswain mate in the U.S. Navy. But, to work for Young Brothers, he fi rst earned his able body seaman certification, a two-month course approved by the Coast Guard that is required to work on most civilian vessels. "I started at the bottom," he laughs. "Cleaning toilets, making and breaking tow – connecting and disconnecting the tug from the barge." Over the years, Isabel worked his way up to second mate and then captain. He spent 15 years transporting cargo from island to island and is now based in Hilo, assisting tugs and making occasional runs to Kawaihae on the Kona Coast. "I kind of miss being out on the ocean, but I get to go home to my family every night," he says.
TOUGHEST CHALLENGE: Isabel is responsible for keeping crewmembers safe on the ocean and in the harbor, especially while connecting and disconnecting barges. "Out on the ocean weather can be nasty, and during the basic operation of making tow, fingers can get smashed or cargo dropped on a foot. We have a lot of safety meetings."
BIGGEST REWARD: Life on the open seas. On the water, a tug may pass whales and dolphins that jump right in front of the bow. The crew also puts fishing lines in the water and catches ahi or mahi mahi for dinner.
BIGGEST MISCONCEPTION: People recognize the Young Brother's captain's uniform that Isabel wears and assume he makes a lot of money. "It's not true. I make a little more than I did in the service. I'm just glad I have a good job and can take care of my family."
PAY: Industry standards vary, with tugboat captains often paid between $70,500 and $117,000, depending on experience and hours worked.