Unusual Doughnut Fill a Hole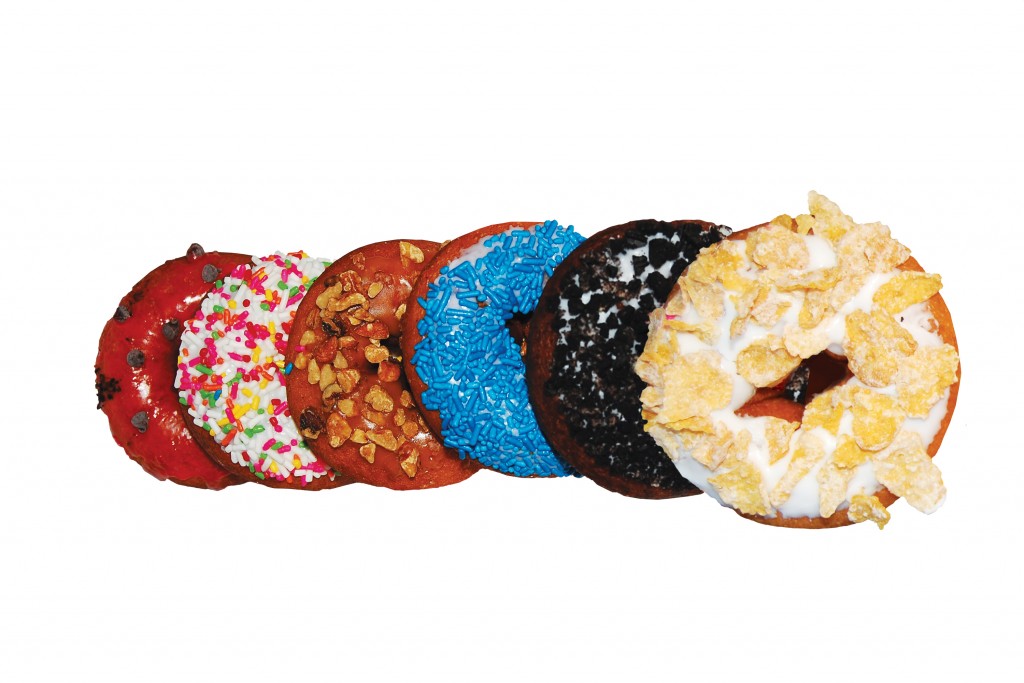 Last year, Jessie Salvador wanted to open his own business, a doughnut shop specializing in cake doughnuts. His employer didn't want to see him go, so it opened a retail doughnut shop, Regal Bakery, and put Salvador in charge.
The shop has quickly become well-known for its eclectic doughnut flavors, such as creme brulee, green tea, apple fritter and bacon maple. Although it's only a few months old, its products are now being sold in other stores.
Salvador had been working in Hawaii bakeries for 16 years, both in the kitchen and on the food-distribution side. In 2007, he took a job with wholesale distributor Regal Food Inc., which makes bentos, banana bread and other items for convenience and grocery stores. Its own retail outlets include Regal Bakery, Regal Diner and Island Manapua Factory.
In 2010, Salvador and his wife wanted to open their own store serving doughnuts different from everyone else's. He decided on cake doughnuts in a variety of flavors. "I was told it wasn't successful in Hawaii," he says, "but it actually hadn't been tried yet."
Regal Food GM Kerry Lau says he, too, had wanted to open a retail bakery but was waiting for the right product. Cake doughnuts can be made in large quantities, because they have a longer shelf life than regular yeast doughnuts, he says, and, only Love's Bakery had been making cake doughnuts locally.
Lau did not go into specifics, but says Salvador is on a "commission-style" agreement and is free to make business decisions. Lau knows he can't keep Salvador forever, but he offered to help because he understands how hard it is to open a business on your own, he says.
Regal Bakery

3040 Ualena St. (Near Honolulu Airport)
Honolulu, 834-4423
facebook.com/Regal.Bakery
(where the chef entertains new doughnut flavors)