Vaccine Tests Continue Despite Chapter 11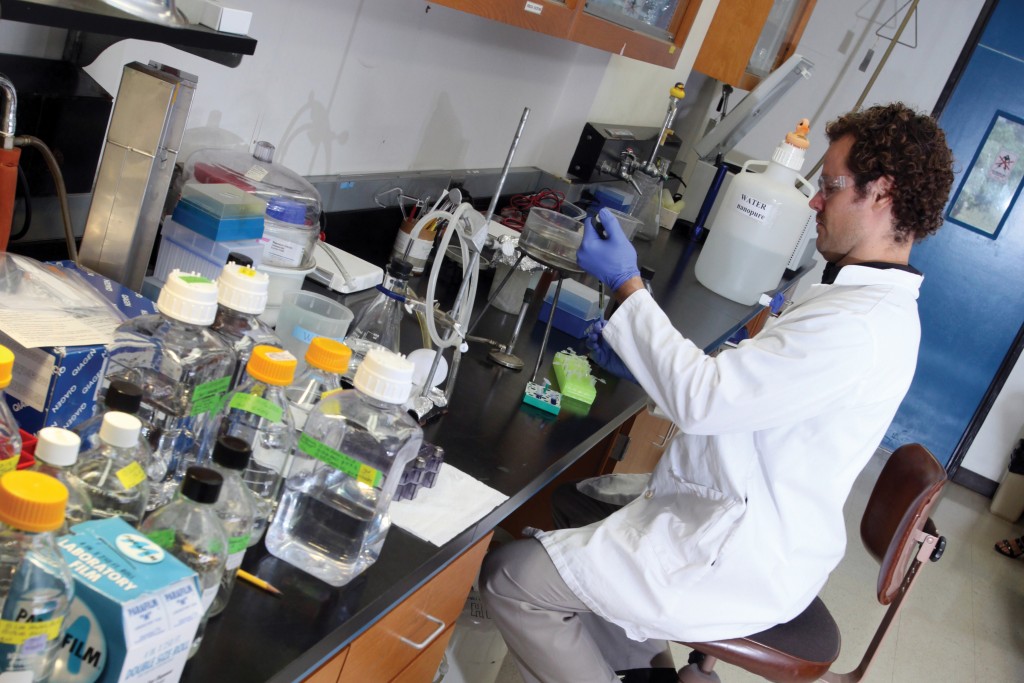 Developing a vaccine is a "pretty rigorous, complex process," says Elliot Parks, CEO of Hawaii Biotech, which is deep into development of West Nile and dengue vaccines, and beginning to develop a vaccine for tick-borne encephalitis. "Further back" in the lab are malaria and influenza vaccines.
Hawaii Biotech fi led for Chapter 11 bankruptcy reorganization in December, but Parks says that did not affect the vaccine programs and that all employees have been retained. "We're still moving forward," he notes, adding that Hawaii Biotech expects to be out of reorganization this summer.
A vaccine undergoes three phases of testing before the FDA will grant approval, Parks says.
Phase one is the "safety process," which ensures the vaccine is not dangerous.
Phase two is the "dose optimization" phase, in which proper dosages are determined.
Phase three is the "efficacy stage," which confirms if the vaccine provides immunity from its disease.
Parks says these phases can blend in with each other; for example, efficacy results are sometimes obtained in phase one, while safety issues can arise in phase three.
The West Nile and the dengue vaccines are in the latter stages of the fi rst phase, and volunteers have been given doses and later evaluated. "The simple phase one can take roughly a year, and a more complex phase three can take a couple of years," he says.
Park says the dengue vaccine has been through a phase one and "the safety looks good," but that so far Hawaii Biotech has only tested for one of four serotypes of dengue viruses. He hopes tests on the other three will happen later this year.
Before human testing, the vaccines are developed and tested in labs and then on non-human sub-jects, which is where the tick-borne encephalitis vaccine is. "We don't expect to be testing on humans for another year or two," Park says.
www.hibiotech.com
486 -5333