Waikiki Au Naturel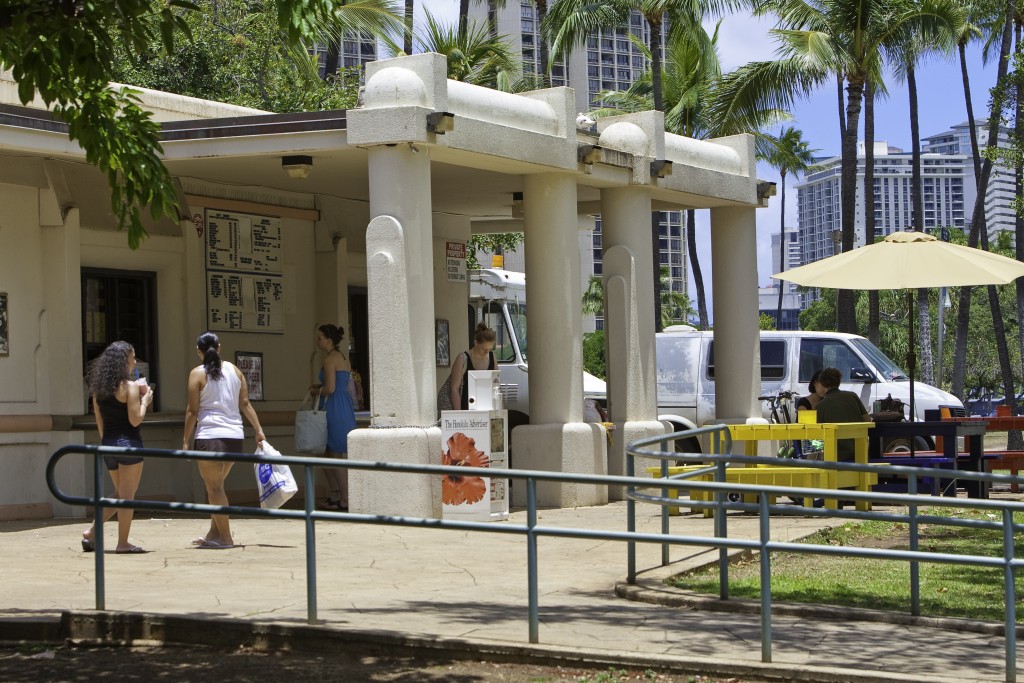 There are plenty of great restaurants in Waikiki where you can eat lunch, enjoy the view and remind yourself you are lucky you live Hawaii.
But for a cheaper and shorter Waikiki lunch break, pack up the car with your co-workers and head over to Ala Moana Beach Park for lunch and scenery at its best.
There are two "Surf and Snack" concession stands in the park, one each at the Diamond Head and Ewa ends. Although independently owned, they offer similar (and amazingly varied) fresh-cooked, lunch-wagon-style fare.
"We have the best food and the best scenery. Why would you go anywhere else?" asks Gayle Schultz, who has been with the Diamond Head concession for five years. It offers everything from smoothies and shave ice to rib-sticking combo plates of fish, steak and house-made hamburger. There's Hawaiian music on the loudspeaker and even an ATM if you forgot to bring cash.
There are plenty of picnic tables or you can just sit on the grass.
Tips:
• Parking is easier at the Diamond Head end because of the big lot fronting Magic Island.
• Come early or a little late to get the best shot at a parking spot.
• If you drive a truck or a delivery van, wear a company logo shirt or other identifier. They'll likely give you hard-working folks a discount.