Wall Art for the Urban Village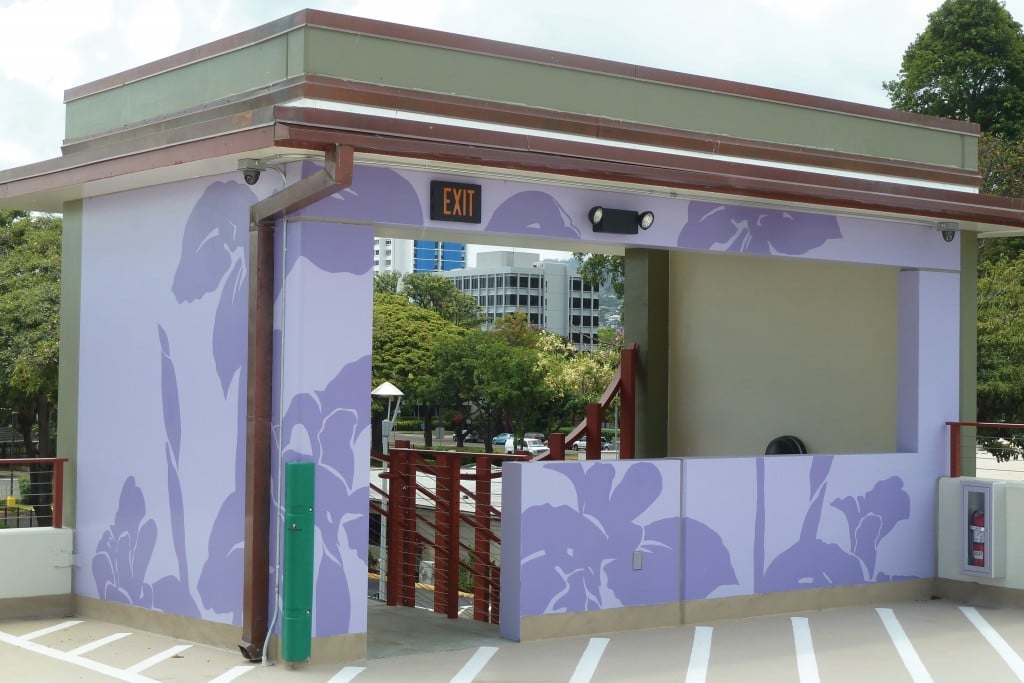 A walk around Honolulu nowadays can seem like a visit to an open-air art gallery.  Murals are reinvigorating communities with vibrant colors while celebrating Hawaii's natural beauty, culture and people.
Mark Brown, an artist and art teacher at the UH, has been painting murals since 1988. One of his first was for the Hula Bowl at Aloha Stadium: A boat with 20-foot-high portraits of famous Hawaii people: Elison Onizuka, Alfred Apaka, John A. Burns and King Kamehameha.
Brown says the price of a mural depends on several factors, but a wall mural for the side of a two- to three-story building, 100 feet long by 30 feet high, would cost about $24,000 for a job of medium complexity. That covers a few apprentices to assist the artist, 10-hour workdays, scaffolding rental, materials and prepping the wall with pressure washing or a primer coat.
The greater the complexity, the greater the cost. Using tiles, for example, can drive the price up to about $35,000. Simple painted murals, Brown says, can cost closer to $15,000.
Enjoy them while they last. Brown says outdoor murals last six to eight years because the sun wears them down and they need to be repainted.