West Oʻahu Magazine 2020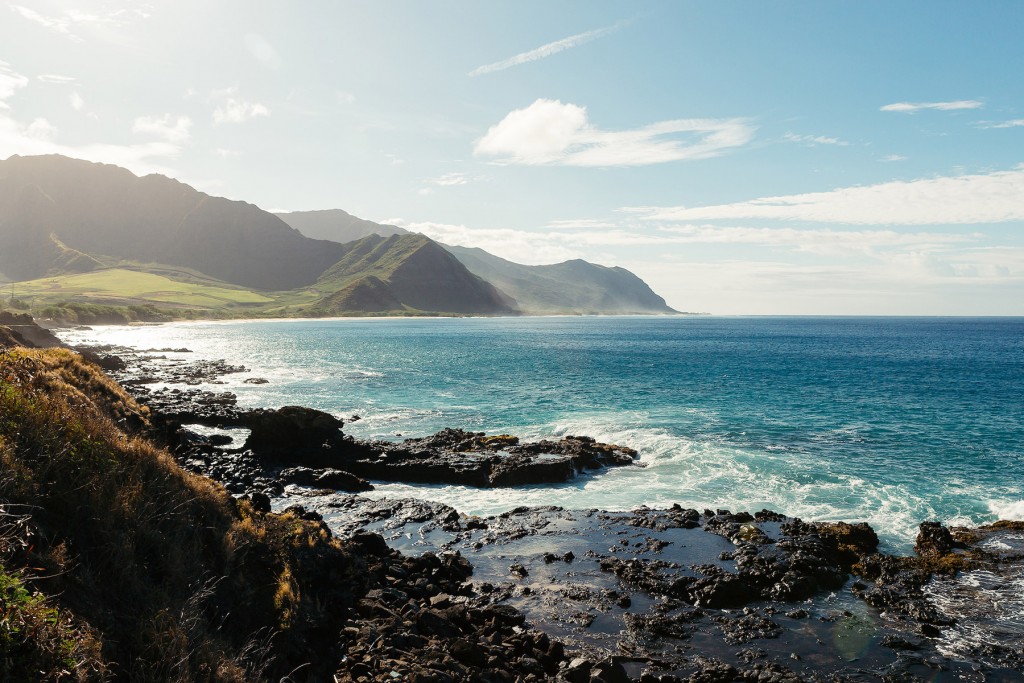 Breaking Ground
West O'ahu continues its sharp pattern of growth with new clinics, classes and activities that residents can look forward to in 2020.
The past few years have brought a surge of new hotels, stores, restaurants, housing and jobs to the West O'ahu community, and it hasn't stopped. More commercial spaces, health facilities and homes are being built to meet the population demand, and unique educational opportunities, as well as activities, are being added to curriculum to give residents and students access to classes not found elsewhere.
Born out of sugar cane fields, O'ahu's Second City of Kapolei has been through a number of phases of growth, and 2020 is no different, with plenty in store for the region's future.
• • •

• • •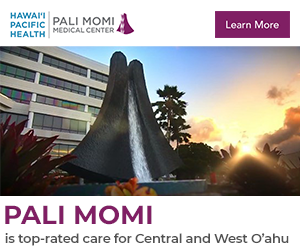 • • •

• • •
HawaiiUSA Federal Credit Union
"HawaiiUSA Federal Credit Union has been a great sponsor of my business and has supported me from the start. Every time I walk in, they treat me like family and help me with all my financial needs. I love going to HawaiiUSA!" — Brian Decker, Owner, Decker Electric LLC
Business Banking from HawaiiUSA Federal Credit Union
Decker Electric LLC has been providing electrical work and solutions for residential, commercial and industrial since 2015. They use HawaiiUSA to make sure none of their financial wires get crossed. Is your business ready to shine brightly?
Contact a HawaiiUSA Business Banking expert at (808) 534-4300 or toll-free at (800) 379-1300.
At HawaiiUSA, Your Business is Our Business
Business Checking and Savings

Credit Cards

Business Loans and Lines of Credit

Commercial Mortgages

Money management and additional business financial tools
For more info, visit hawaiiusafcu.com.
• • •

• • •
• • •

• • •
Meeting Health Needs
In the past, West O'ahu residents have been accustomed to driving into Honolulu for health care, particularly specialty medical care, urgent care and emergency and trauma services. But now more convenient health care options are being made available to Leeward residents.
"It's projected that the population of Kapolei will reach nearly 165,000 by the year 2035. With the population in Kapolei and the West O'ahu region continuing to grow at a rapid pace, it's obvious that there's a need for quality health care in West O'ahu where many families live and work," says Art Gladstone, CEO of Hawai'i Pacific Health's Pali Momi Medical Center and Straub Medical Center.
Hawai'i Pacific Health recently opened a new Straub Medical Center clinic at Ka Makana Ali'i in Kapolei. The 16,000-square-foot facility offers a variety of services, including primary care, urgent care, specialty care, imaging and lab.
"We have been looking to establish a health care presence and a comprehensive clinic in Kapolei for a number of years. The increasing population and residential development around Ka Makana Ali'i as well as the right-sized space with the necessary square footage to accommodate all the services we planned made Ka Makana Ali'i a good choice for us," says Gladstone. "A lot of research, planning and hard work was put into making our vision for this clinic become a reality, and based on the community's response, we're extremely pleased with the results so far."
Since opening, the Kapolei clinic's specialty services have expanded from pediatric and adult sports medicine to also include gynecology, general surgery, orthopedic surgery and urology for adults, and endocrinology, genetics, neurology, orthopedic surgery and psychiatry for children. Patients also have access to the new Hawai'i Pacific Health Bone & Joint Center at Pali Momi Medical Center.
'Ewa Beach is also getting a new clinic by The Queen's Health Systems in the Ocean Pointe subdivision, as it continues to grow and meet the needs of the community. The 15,000-square-foot facility, opening in the summer, will have primary care, lab services and state-of-the-art technology.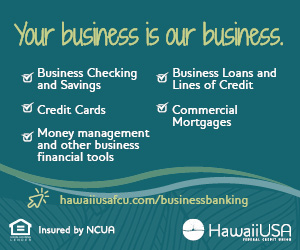 "It's going be patient-centric team based care and focus on health and wellness activities as well," says Susan Murray, senior vice president for The Queen's Health Systems' West O'ahu Region and COO for The Queen's Medical Center – West O'ahu. "And it's going to focus on inviting in the community, and so anything from healthy cooking classes to how to exercise safely at whatever age of life, the clinic really is there to improve the health and wellbeing of our community."
Last year, The Queen's Health Systems also had its inaugural Illuminate Twilight Walk at Kapolei Regional Park, which attracted 900 walkers, 160 volunteers and many corporate sponsors. The family-friendly walk netted over $180,000 to support the expansion of services at The Queen's Medical Center – West O'ahu, which recently began its renovation project expected to be completed in 2020. The second annual walk is being planned for May, but that's not all The Queen's Health Systems is working on.
"We have an existing clinic in Kapolei and we've added and doubled the number of providers there, and we're also in the early planning stages for another bigger clinic in Ho'opili, which is another densely populated area."
Hawaiian Healing
UH West O'ahu now offers a concentration in indigenous health and healing.
In an effort to increase the number of Native Hawaiian health scientists and health care providers, the University of Hawai'i at West O'ahu started a brand new Bachelor of Applied Science concentration in Hawaiian and Indigenous Health and Healing last semester, combining Western science training with traditional medicine. The program teaches theoretical courses in epidemiology, public health and social work, while the practical healing classes include ho'oponopono (conflict resolution), lomilomi (massage) and lā'au lapa'au (herbal medicines).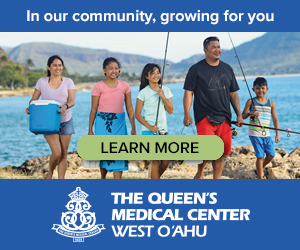 "Our intro class is five weeks of ho'oponopono with Auntie Lynette Paglinawan, five weeks of traditional herbal medicine with Ku'uleilani Samson, and five weeks of lomilomi massage with Enrick Ortiz," says Kau'i Baumhofer, UH West O'ahu assistant professor of Indigenous Health Sciences. Baumhofer helped develop the current curriculum. "My course that's basically Native Hawaiian social epidemiology is very social justice, so it has environmental justice, health equity and addresses historical trauma at the root of a lot of the health disparities that we see in native people today."
The concentration may be used toward graduate education in social work, public health, medicine, clinical psychology, counseling or research. Baumhofer also says she's working on a certificate program for people who may not want a full bachelor's degree or already are existing health professionals.
"It's an 18 credit standalone program," says Baumhofer. "It's kind of designed to be done in four semesters, part time, but if you wanted to, you could have it together in two semesters." The certificate program is expected to roll out in the fall of 2020.
• • •

• • •
Pali Momi Expands Access to Orthopedic Care for Central and West O'ahu
Throughout its 30-year history, Pali Momi Medical Center has consistently been at the forefront in offering pioneering, innovative medical firsts and lifesaving care for the residents of Central and West O'ahu.
It is the only medical facility serving Central and West O'ahu designated as a Primary Stroke Center and Level III Trauma Center, and it has the area's only interventional cardiac catheterization unit for the detection and treatment of heart disease. In 2017, Pali Momi opened the region's first comprehensive cancer center offering diagnosis, treatment and support services for cancer patients and families in one convenient and centralized location.
Today, Pali Momi's tradition of providing access to specialized health care close to home for the West O'ahu community continues with the opening of the Hawai'i Pacific Health Bone & Joint Center at Pali Momi Medical Center. The center brings together Pali Momi physicians and health care professionals, including medical assistants, athletic trainers, nurse practitioners, and others, with their counterparts from Hawai'i Pacific Health medical centers including Kapi'olani Medical Center for Women & Children and Straub Medical Center to provide comprehensive, collaborative bone and joint care for patients of all ages.
Services include adult and pediatric sports medicine, orthopedic spine surgery, joint preservation and replacement, dance medicine, rheumatology and hand surgery services. The center features state-of-the-art technology and equipment including 10 exam rooms, a flex space for exercise training and performance evaluations, a procedure room for casting and other treatments, and equipment including portable X-ray and ultrasound machines, and other tools to aid in the diagnosis and treatment of various bone and joint-related injuries, conditions and diseases.
The facility's location at a full-service medical center provides the added benefit of additional support and care for patients when needed.
Central and West O'ahu families now have greater access to convenient specialty care close to home without having to drive through traffic into Honolulu with the new Hawai'i Pacific Health Bone & Joint Center at Pali Momi Medical Center.
Learn more about the full spectrum of services available at PaliMomi.org/BoneandJoint.
• • •

• • •
The Queen's Medical Center – West O'ahu
From primary, after hours, and emergency care, to a wide range of specialty services, The Queen's Medical Center – West O'ahu in 'Ewa Beach provides families with access to quality health care conveniently in their neighborhood. The hospital's emergency department admits more than 5,000 patients each month. When combined with all of the inpatient admissions and outpatient specialty visits, Queen's – West O'ahu aids nearly 290 people each day on campus.
With more families choosing to call the west side home, Queen's – West O'ahu is committed to supporting the community's rapid growth. This summer, the hospital will complete the first phase of a campus expansion project. A new floor with 24 patient beds will increase the total number to 104. An 8-story, 540-stall parking garage will accommodate more patients and visitors. New and existing specialty services will share 22,000-square-feet of clinical space to provide convenient, state-of-the-art, outpatient care. Services include general surgery, gastroenterology, cardiology, neurology, orthopedics, ear, nose & throat (ENT), and adult primary care. New services will include sports medicine and rehabilitation.
Other services located on campus include the After Hours Center that treats children's and adults' minor injuries and illnesses, advanced imaging, an outpatient pharmacy, women's center, diabetes management and education, cancer care and infusion services, pulmonology, wound care and a sleep center.
Since opening in 2014, Queen's – West O'ahu continues to be a strong community partner. The hospital regularly teams up with area schools, businesses and other organizations, to provide wellness information and free health screening events, emergency preparedness education, and workforce development programs and internships for students. It also offers a free monthly lecture series featuring health-related topics, and a cancer support forum for the community.
The Queen's Health Systems will also be adding more health and wellness services to the west region this summer. A 15,000-square-foot family health center in the Ocean Pointe subdivision will offer primary and urgent care, and lab services.
(808) 691-3000 | queens.org/westoahu