West Oʻahu Magazine 2020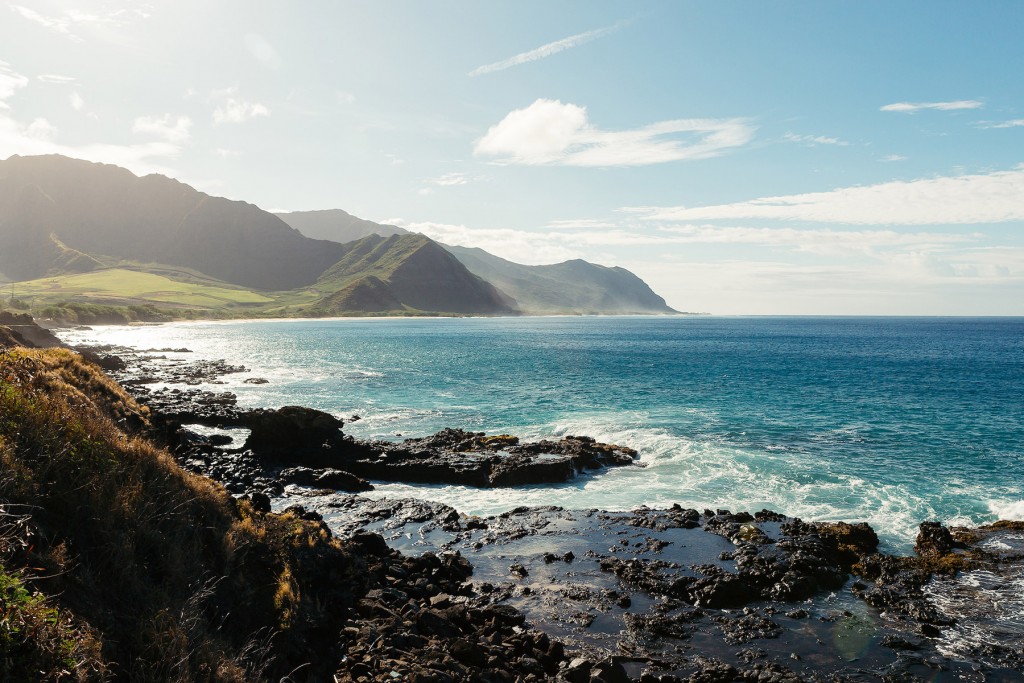 Calendar of Events
Activities and events to look forward to in the New Year.
Kapu'uola Hula Festival – April 4
The festival features hula by several hālau, food booths, entertainment and a silent auction.
Free, 10 a.m. to 6:30 p.m., Pu'uokapolei, up the hill from Kapolei Regional Park, uluae.org.
Mother's Day Brunch – May 10
Celebrate mom with a delicious buffet and live entertainment. 10 a.m. to 2 p.m., Kroc Center, 91-3257 Kualaka'i Parkway, 'Ewa Beach, (808) 693-8350, kroccenterhawaii.org.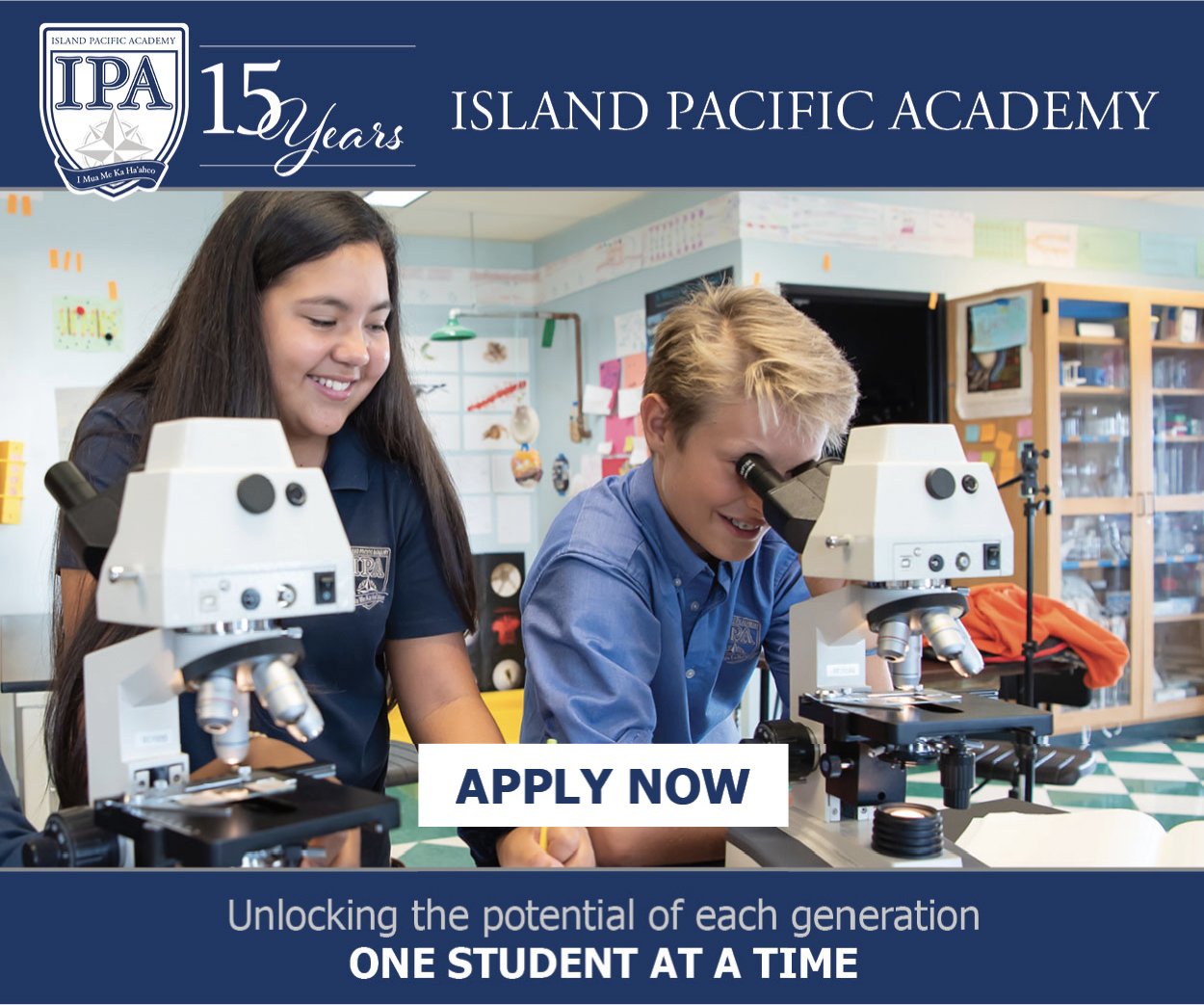 13th Annual Island Pacific Academy Golf Tournament – May 14
Register to participate in Island Pacific Academy's 18-hole golf tournament which supports the school's athletic department and other programs. Hawai'i Prince Golf Club, 91-1200 Fort Weaver Road, 'Ewa Beach, (808) 674-3523, islandpacificacademy.org.
Summer Night Markets – June 19, July 24 and August 28
These monthly, family-friendly evenings will be filled with live entertainment, a craft fair featuring local artisans, and a variety of food vendors you won't want to miss. 5:30 to 9 p.m., Kroc Center, 91-3257 Kualaka'i Parkway, 'Ewa Beach, (808) 682-5505, kroccenterhawaii.org.
Nimitz Beach Cleanup – August 1
Take part in the stewardship of this Kalaeloa Beach by helping to remove litter and invasive plants. Meet at Coral Sea Road, where the coast guard airfield comes closest to the ocean. 11 a.m., (808) 551-0583, 808cleanups.org.
• • •

• • •
More Offerings for Students
The first new structure built at UH West O'ahu since 2012, the Administration and Health Science Building is a 44,000-square-foot building that features 10 classrooms, three labs and two support labs. Since the opening, new academic programs have been created to align with the building, such as the introduction of its new Bachelor of Applied Science concentration in Hawaiian and Indigenous Health and Healing.
In 2019, an Academy for Creative Media building broke ground and is expected to be completed in June 2020. The $33.3 million, two-story building will contain a sound stage, classrooms, labs, and an esports room for competitive multiplayer video gaming.
"It's a thing now where colleges actually give scholarships to students. They compete against other colleges, it's actually a league," says Leila Shimokawa, director of communications for UH West O'ahu. "Once we build this actual arena, we should be the leader in esports in Hawai'i for colleges. … It's like the equivalent of traditional athletics, except they're all gamers."
The creative media program gives students the skills to go on to careers in video game design and development, motion graphics, film, TV and new media. Shimokawa also says there's talks of a video game commentating class.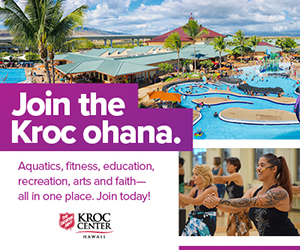 "It is making sure that we are servicing our residents in our community, but it's also looking at workforce, right? It's making sure that we are aligning with our business partners into the kinds of jobs that they need. And we are trying to, again, one be responsive and to be innovative."
Nearby, the Ray and Joan Kroc Corps Community Center, also known as the Kroc Center, already has hundreds of athletic, aquatic, health and art classes that are open to the public, but last year it added a dance academy to its already comprehensive offerings. Students can choose dance classes in ballet, tap, jazz, modern and hula.
"It's just really mushroomed since when we first opened," says Major Phil Lum, administrator and corps officer for The Salvation Army and the Ray & Joan Kroc Corps Community Center. "I think we have close to 120, 130, 140 kids enrolled. We start from the toddlers all the way up to the teenagers, and we have a basic beginning type of dance, as well as a pre-professional track."
Students in the dance classes are able to participate in performances that include holiday showcases and a performance of The Nutcracker.
"It's a pretty high-level performance, and we can perform it right here on our own stage in our performing arts center," says Lum.
Across the street from the Kroc Center, a new public middle school broke ground and is expected to be open for the 2020-2021 school year. Known for such programs as Kroc on the Go, which started a couple years ago at Nānākuli Elementary School, Kroc is hoping to also serve the new school, too.
"We're already in conversation with them as far as partnering on some possible after school programs or maybe other types of partnerships," says Lum. "They're our next door neighbors, so in a sense we want to adopt that school."
Similarly, HawaiiUSA Federal Credit Union partners with schools to help teach and instill financially responsible behavior. It recently celebrated 25 years of partnership with Waipahu High School, where it has created a student operated credit union. These school partnerships promote financial wellness and gives kids an opportunity to learn financial education at a young age.
"Although our organizational focus is banking, our commitment extends far beyond the walls of our branches and digital reach. We're regularly involved in a multitude of charities and nonprofit organizations, as well as holding a strong affinity to fostering goodwill in schools, the educational system, college-bound programs, and other education-related endeavors due to our roots of serving Hawai'i's teachers," says Tanya Lee, membership growth director for HawaiiUSA Federal Credit Union.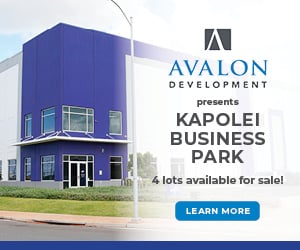 "Financial wellness has been shown to improve productivity and overall workforce health—HawaiiUSA offers free workshops, and employees of our business partners also become eligible for HawaiiUSA membership and benefits."
Fifteen years since its founding, Island Pacific Academy, an independent school in Kapolei serving grades kindergarten to grade 12, continues to place its core values on the power of human kindness, trust and respect and the highest level of ethical standards. Recently, it went through a process to update and reflect on its mission.
"Our updated vision statement is to inspire and enable our students to 'Go Forward with Confidence' (I Mua Me Ka Ha'aheo), to become caring, contributing citizens who can succeed in an ever-changing world," says head of school Gerald Teramae. "The idea of Kapolei becoming the 'Second City' on the island of O'ahu is coming to fruition. That dream in itself has led to the population growth and the need for quality opportunities and options for families to select an independent education for their children. Families are now able to live, work and provide for their children the option to have a quality independent education."
With all of the changes happening in West O'ahu, organizations and companies supporting people and students who live in this vast region is a common thread that ties all of these businesses together, as the region's growth and population continues its upward trend for many years to come.
• • •

• • •
The Salvation Army Kroc Center Hawaii
Located on 15 acres of land in West O'ahu, The Salvation Army Kroc Center Hawaii at 200,000 square feet, is the largest local community center of its kind in Hawai'i. It is a place where people, young and old, have opportunities to learn, grow, and thrive. Fitness enthusiasts will love our Health and Wellness Center with group exercise classes, state-of-the-art equipment and experienced fitness coaches ready to help you achieve your wellness goals. Relax along the lazy river or make a splash down our water slides in our sprawling Aquatic Center. Creatives will appreciate the Art Studio with classes available for both youth and adults or enjoy music lessons—piano, 'ukulele or strings—offered through a group setting or private instruction. Beginning or experienced dancers are welcome to join the Ha'a Hula Hālau or award winning Kroc Dance Academy's ballet, tap or jazz classes! Serve it up with our Athletics teams and classes—volleyball, soccer, judo, archery or golf, in our spacious gymnasium and outdoor activity field.
Our NAEYC accredited Kroc Keiki Learning Center preschool is the perfect place for youngsters to nurture their curiosity and take their first educational steps under the guidance of devoted and caring teachers. Celebrate a birthday, milestone or special occasion, or host a conference or corporate retreat in one or more of our event venue spaces. Discover your spirituality in our weekly church services or by getting involved in one of our ministries. As your home away from home, we encourage our Kroc 'ohana to thrive physically, mentally, and spiritually. Whether you're looking for a little getaway for your family, want to learn new things, or simply looking for a place to celebrate, Kroc Center Hawaii has something for you.
Island Pacific Academy
Island Pacific Academy is in the profession of educating students for careers that have not been created yet, using technology that hasn't been invented yet, to solve problems we don't know are even are problems in a community where values matter. Our educational vision and mission thrive in a culture of mutual respect, the recognition of the inherent value of each human being, generosity of spirit and the power of human kindness. We also emphasize and support the development of life skills such as the ability to think critically, to problem-solve, to be creative and innovative, the ability to access and analyze information, and to be curious and imaginative to help our students to flourish not only at school, but in our community and beyond, as we prepare our students for possible careers and the expectations of an ever-changing and ever- evolving global society.
• • •

• • •