Whats it Worth?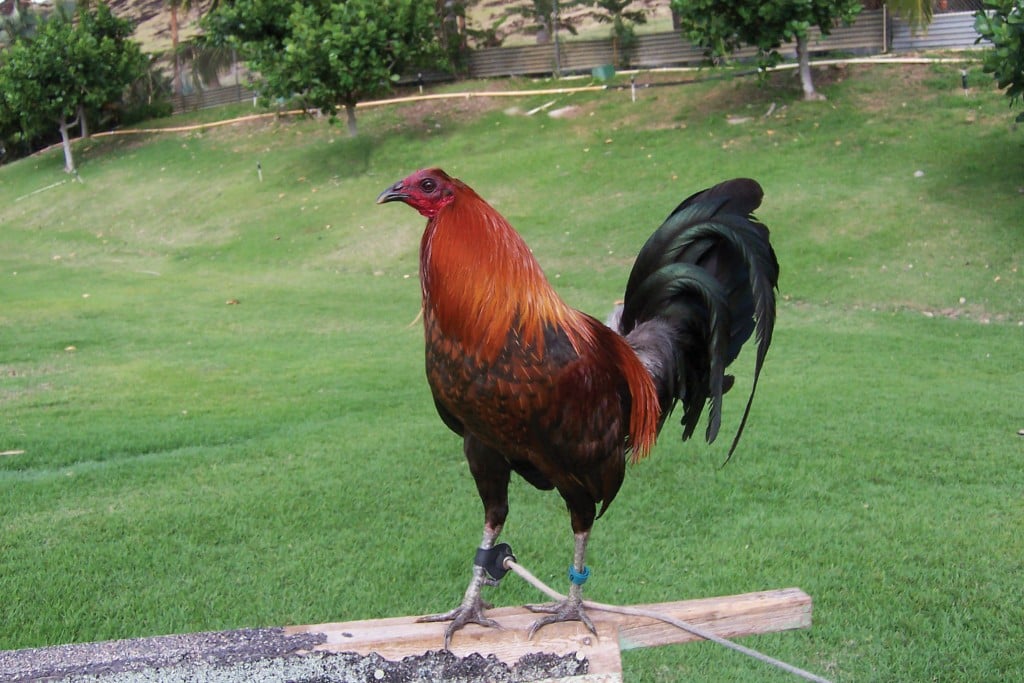 $500
What Is It?
The No Ka Oi black rooster was first bred by Paul Romias from stock developed by William McRae. These blacks, members of the Mel Sims family of roosters, are highly valued as breeding stock, say members of the Hawaii Game Breeders Association.
Why So Special?
Pat Royos of the association's steering committee says Mel Sims roosters are black with a golden strip around the neck and cost about $300 on up. Other valued breeds include the Hatch Claret, which can have a green leg but are mostly red with black, and the Sweater Grey, which are grey with some black.
They are valued for breeding and fighting, though cockfighting is illegal in every state, including Hawaii. A federal law outlaws cockfighting but does not prevent breeding.
Noisy Neighbor?
Residents on all Islands who are bothered by feral chickens and roosters, or irritated by neighbors who keep the noisy birds, can call Royos on Oahu at 239-9611 or a dispatcher at 841-2384. Royos has a Honolulu county contract to trap and dispose of feral chickens, or teach residents how to control a crowing rooster. For Neighbor Islanders, she will do referrals. "There are ways to keep the chickens quiet," says Royos.