Whats it Worth?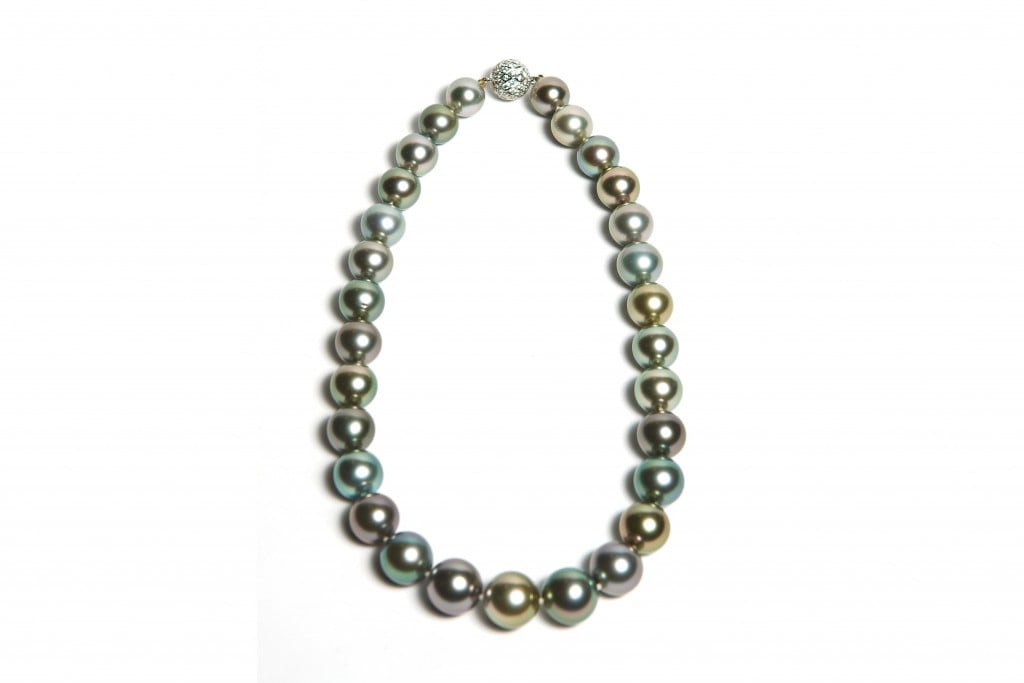 $158,000
What Is It?
A pastel Tahitian cultured pearl necklace made of 29 round pearls, each 14 to 17 millimeters. The clasp alone is worth $7,500 and is made of 2.47 carats of diamonds and 18k white gold.
Where Is It From?
Tahiti Pearl Market has seven pearl farms scattered over five atolls in the Tuamotu Archipelago. Like different regions that produce unique wines, different waters produce distinctive colors of pearls. Multicolor and pastel pearls are rarest.
Why So Special?
Grafting an oyster is a delicate surgical process reserved for highly trained experts. Farmers will search thousands of pearls from each harvest for just the right ones to create a single necklace of this quality. Only 5 percent to 7 percent fit the criteria. Halidjka Tehaamatai-Scott, general manager of Tahiti Pearl Market, says it took six years to finish this necklace.
Tahiti Pearl Market
1001 Bishop St.,  Suite 198, Honolulu
587-9503
tahitipearlmarket.com