Whats it Worth?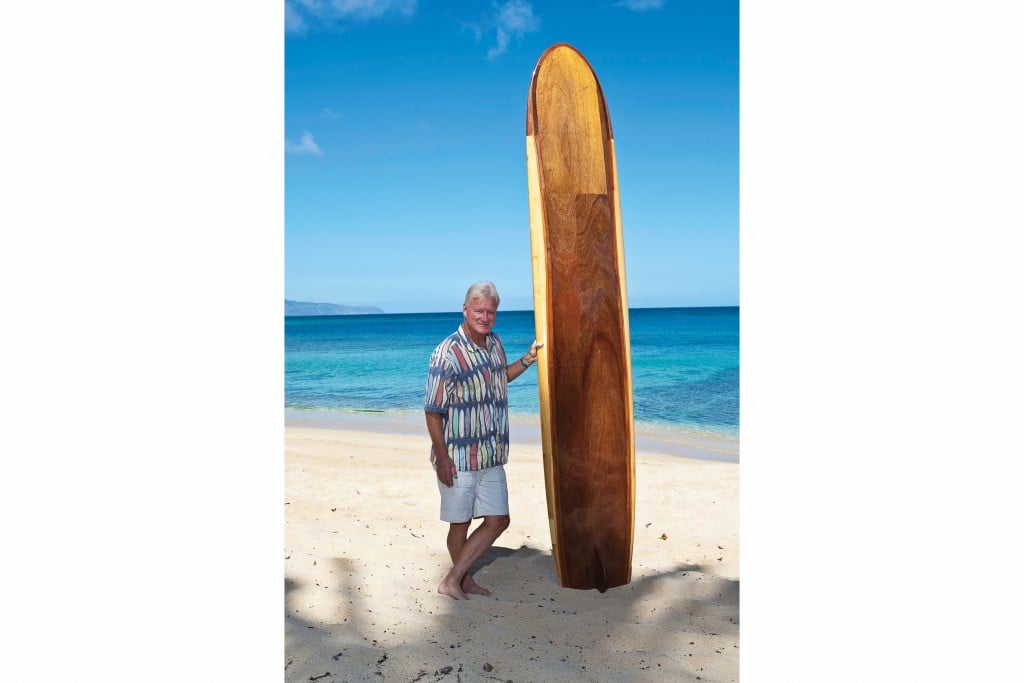 Estimated $30,000 to $50,000
What is It
A 1949 "Foam Sandwich," designed by Bob Simmons,considered the father of the modern surfboard. The 11-foot board used the then-new technology of Styrofoam, sandwiched between plywood planks and trimmed with balsa-wood sides, then finished with another innovation, fiberglass.
Why So Special
It's the first foam surfboard and from the collection of surfing enthusiast and actor James Arness, who played Marshall Matt Dillon on "Gunsmoke," primetime TV's  longest running dramatic series (20 years!). "It's in immaculate condition — the 'star-of-the-show' and expected to be the top bidding draw this year," says Randy Rarick,auction host of the 2009 Hawaiian Islands Vintage Surf Auction, July 18, at the Blaisdell Center.
Who Will Buy It
"People who remember their youth with fond memories — business guys, vintage collectors, former surfers 40 years and older," says Rarick, himself a renowned surfer who helped create the Hawaiian Triple Crown of Surfing.
What Will It Benefit
Proceeds from the sale of the surfboard and more than 100 other surfing memorabilia will benefit the Outrigger Duke Kahanamoku, Surfrider and Surfing Heritage foundations.
How to Bid
Bidding will start at $5,000. Register online at www.hawaiiansurfauction.com.
Hawaiian Islands Vintage Surf Auction
638-7266
www.hawaiiansurfauction.com