Whats it Worth?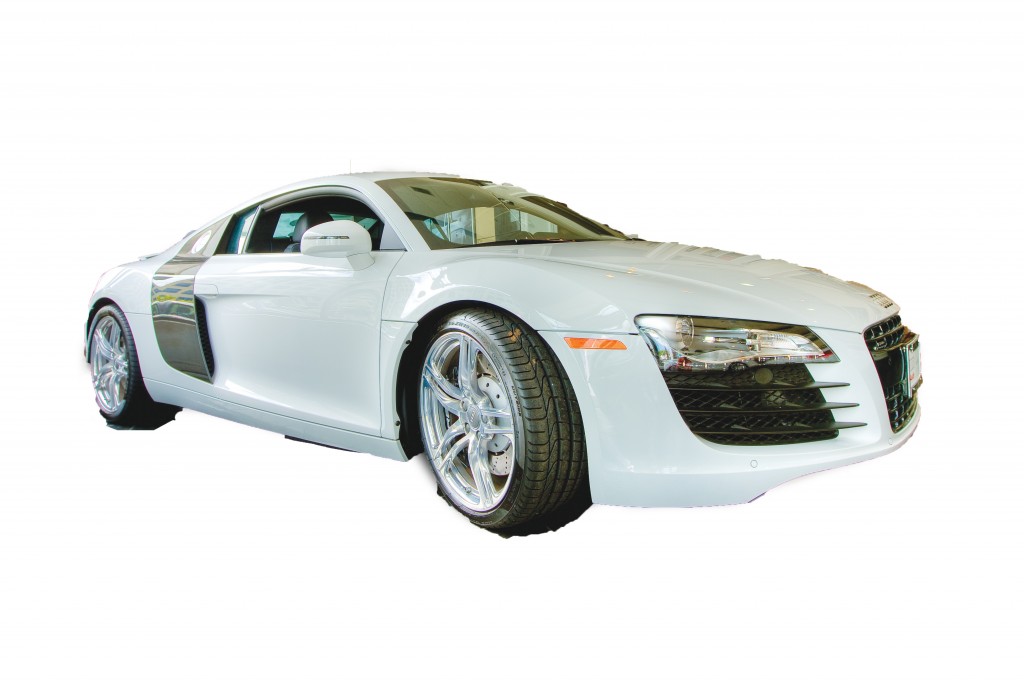 $159,195
What Is It
2009 Audi R8 Coupe Quattro
Why So Special
This German-manufactured, mid-engine coupe boasts an 8-cylinder engine that produces 420 horsepower and can run 0 to 60 in 4.4 seconds. Drivers can shift gears using a joystick or shift paddles on the steering wheel.
Other Highlights
19-inch polished alloy wheels, a 12-speaker Ban & Olufsen sound system and carbon fiber trim and "sideblade," a snazzy side panel directly behind the driver and passenger doors.
Why It's Not An Everyday Car
13 miles per gallon city driving and 18 highway, with little trunk space.
Who Will Buy It
A well-off male older than 40 (JN Automotive has already sold five). In 2010, Audi will release an R8 with a V10 engine.
Audi of Hawaii
1069 S. Beretania St.
585-6600
www.audiusa.com/honolulu