What's It Worth: Preserving the Game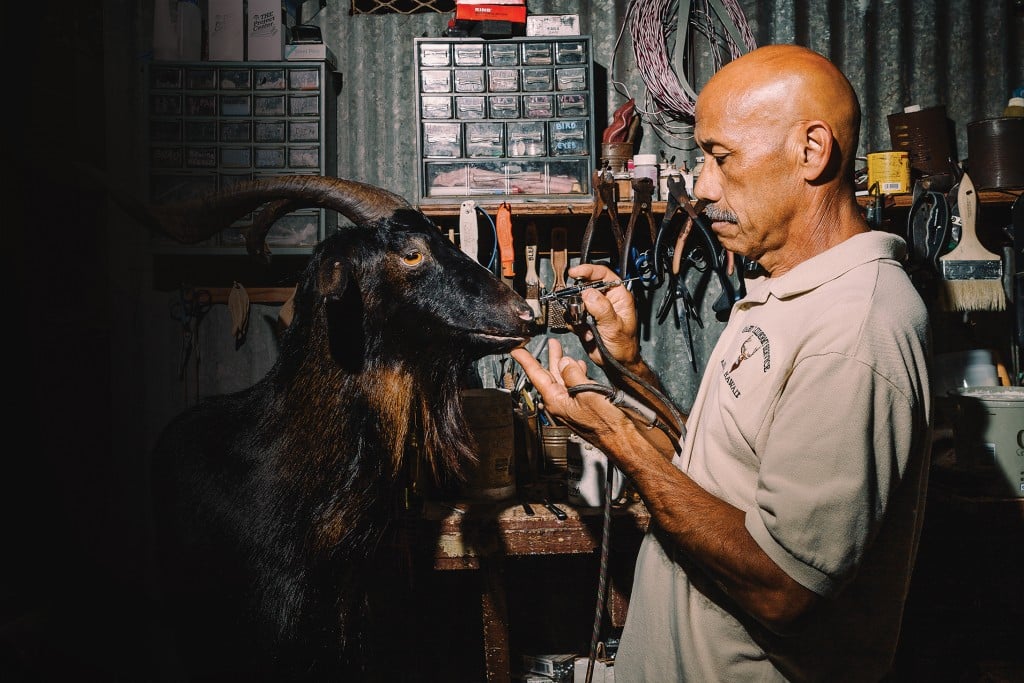 Photo: Aaron K. Yoshino
When locals want to immortalize game animals from a hunt, they go to Gordon Lau Jr., owner of Oahu Taxidermy Service.
"If they catch something really nice, they want to mount it," says the former carpenter. His customers bring him everything from quail to red stags they hunted in Hawaii or in far-flung places, such as Africa and New Zealand.
It's a 10-hour process to transform wild game into a trophy worthy of mounting. This includes cleaning, tanning, airbrushing, and ordering and installing a custom-fit mannequin to go under the animal's hide. Lau's taxidermy services cost anywhere from $150 for a quail to $800 for an elk. A full-bodied animal can increase costs to $1,200. Lau currently has a seven- to eight-month turnaround, and rush jobs, which take about six weeks, can cost an additional $100 per animal. Extra costs include shipping, animals that arrive in bad condition or orders with special positioning, such as birds mounted as if in flight.
Lau, who originally learned the business from his grandfather, has been a taxidermist for more than 30 years.
"I like the challenge of making the animals as realistic as I can through positioning and expressions. A lot of guys say, 'Wow this animal looks better than when I first got it!' "