What's Next for Solar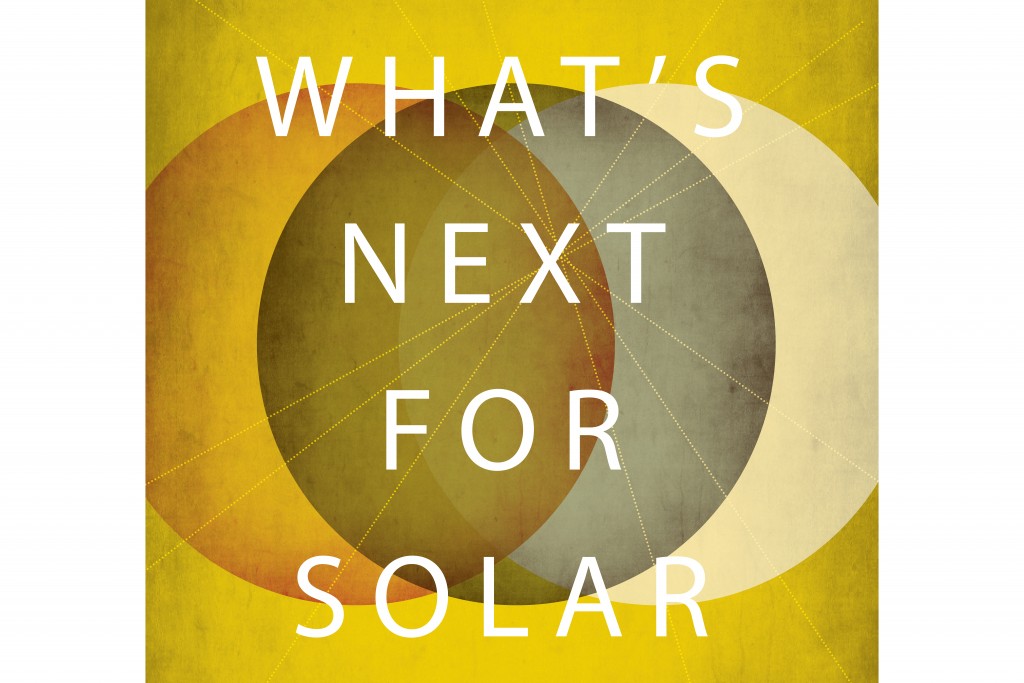 If you ever use a waste-burning toilet, don't be surprised if you find out a solar-power company installed it.
That's one of the technologies being investigated by RevoluSun, a Honolulu-based solar company that has expanded its "Smart Home" division, offering products and services to make homes more energy efficient. The long-term goal: build fully sustainable homes from the ground up that are self-sufficient not only in energy, but also for water and food production.
"The holy grail would be somehow disconnecting from the sewer system, which is really challenging at this point, but one thing people are looking at is called an 'incineration' toilet," says Colin Yost, RevoluSun's COO.
The Hawaiian Electric companies' release of a backlog in rooftop PV applications has left solar companies inundated with work for now, but they won't soon forget their roller coaster ride through years of change and uncertainty, boom times and slow times. The underlying challenges remain unresolved, so they are still moving forward with plans to diversify their businesses into markets that are less at the mercy of regulators.
"We're still 90 percent solar at this point," Yost says, "but we're trying to get as quickly as we can to a 50-50 model, where half of what we do doesn't require utility approval." He thinks RevoluSun will be able to achieve that balance by the end of 2016.
The Public Utilities Commission in February ordered the HECO companies to clear a backlog of applications for rooftop solar systems. It said HECO had a duty to connect solar customers to the electrical grid, and that technical difficulty was the only reason it could deny an application. That reverses HECO's policy, announced in 2013, which required customers and contractors to receive approval before connecting to the grid. Applications piled up as the utility withheld its approval for thousands of systems, many in areas where HECO argued there was already too much solar for the grid to handle. Uncertainty about tax credits and rates has contributed to the instability.
Solar installation peaked in 2012, when homeowners and developers spent $753.7 million on PV – more than 28 percent of total building-permit value for the state. Two years later, those figures had dropped to $244.6 million in spending, representing 7 percent of building-permit value, according to the state Department of Business, Economic Development and Tourism.
"It was whiplash for that industry," says Jeff Mikulina, executive director of Blue Planet Foundation, a Honolulu-based nonprofit focused on clean energy. "It was a real boom, and all of a sudden it came to a screeching halt."
"It was extremely challenging from a business point of view," says Jim Whitcomb, CEO of Haleakala Solar. "We did, in fact, lose money, because it put such a huge kibosh on the market." Now that HECO has released thousands of permits, the work has come flooding back, presenting a different set of challenges. "Instantaneously, now you're supposed to switch the light back on and get yourself back up to speed," he says.
Whitcomb says he's been inundated with calls from customers who were notified their permits have been approved. All wanted their PV panels installed right away, and many were unhappy they'd have to wait in line behind other jobs.
Ironically, the very regulatory issues that all but shut down the industry may now be contributing to a kind of solar feeding frenzy, says Mark Duda, a partner at Distributed Energy Partners (DEP). News coverage of the issue has served to increase public awareness of PV, and the frequent changes in the permitting process have created "a very real sense of urgency" among consumers anxious to get their panels installed before the window closes again.
"It's incredibly frustrating, and it's managerially and administratively intensive, way beyond what it would need to be if we just had simple rules and followed them," Duda says.
BRANCHING OUT
Duda says DEP's focus on commercial customers helped it weather the ups and downs of the past four years. The commercial market tends to go through more slow and busy periods, and is weighted to the third and fourth quarters, with many businesses waiting to see what kind of a year they're having and what their tax burden looks like before deciding whether it makes sense to invest in PV.
"WE'RE NOT RELIANT ON THE NEXT CONTRACTING JOB TO KEEP THE LIGHTS ON" BECAUSE OF DIVERSIFICATION

– MARK DUDA, PARTNER, DISTRIBUTED ENERGY PARTNERS
With commercial, "you're more set up for lumpy revenue streams and discontinuity in those revenue streams than residential, which has more of a flow," he says.
Still, after years of uncertainty, DEP has taken steps to smooth out those lumps by diversifying into markets less subject to regulatory changes. That includes expanding its LED lighting division, which now represents about 10 percent of DEP's business and is growing. Duda says he's seen increasing demand for LED to replace not only incandescent bulbs but also fluorescents, as the technology has improved and prices have fallen.
The company is also building more PV systems that it owns and operates for clients, selling electricity back to the client at below-utility rates. The service is popular with nonprofits and other organizations that do not have the tax incentives or capital reserve to build their own systems, but still want the benefits of rooftop solar. The company is also building more PV systems that it owns and operates for clients, selling electricity back to the client at below-utility rates. The service is popular with nonprofits and other organizations that do not have the tax incentives or capital reserve to build their own systems, but still want the benefits of rooftop solar.
As DEP grows these divisions, "We're not reliant on the next contracting job to keep the lights on, because we've built up some of these things that provide baseline cash flow for the business," he says.
Yost agrees the disruption in permitting may have eased for now, but he says RevoluSun is using the influx of revenue from rooftop jobs to invest in diversification. "The catalyst was the extreme changes in policy," he says. "We stepped back and thought, we don't want to be caught in this kind of cycle endlessly, we've got to find another way to make our business sustainable."
He says RevoluSun reinvented itself as a seller of "smart home" technology, starting with retrofitting existing homes to be more energy efficient, and moving toward designing and building ultra-sustainable homes from the ground up. These homes would be completely off the energy grid, self-sufficient for water, produce their own food from urban gardens and reduce transportation costs by allowing homeowners to charge electric vehicles using solar panels. (However, until those incineration toilets come along, they would still connect to the public sewer system.) The company now has projects in the design stage and hopes to complete its first home in 2016.
It also built a showroom on Ward Avenue, selling efficiency products including PV hotwater systems, pool pumps, battery storage units, electric car charging stations, and a "wholehouse fan" that reduces reliance on air conditioning by quickly flushing hot air out of the house and equalizing the home to outside temperatures. RevoluSun also plans to grow its franchising division beyond its initial franchisee in Massachusetts. "We get some revenue from that, but we're looking to expand in other states on the mainland in the next 12 months," he says. "It'll be another hedge against the craziness happening in Hawaii."
Haleakala Solar's Whitcomb says diversification has always been part of his approach to business. That's included expanding Haleakala Solar from Maui to all the major Hawaiian Islands, and pursuing both residential and commercial customers, he says. Some of his non-PV offerings include solar-powered hot water, swimming pools, lighting and air conditioning, none of which require utility approval, and selling battery storage systems.
He's also expanded his business servicing homes with existing PV panels, reasoning that demand for these services could increase if the industry's challenges cause more solar companies to go out of business, leaving customers stranded.
Even if the utility challenges go away, Whitcomb says, branching out to other markets makes sense.
"At some point," he says, "everybody's going to have PV on their roof."
BATTERY REVOLUTION?
What's next for solar? Industry leaders all point to rising demand for battery storage as a major trend. The technology is better and more affordable, and a growing number of consumers are "fed up with the utility" and motivated to be as self-sufficient as possible, Mikulina says.
"(BATTERY) STORAGE IS, IN FACT, THE MAJOR TREND. EVERYTHING ELSE IS MINOR."

– JIM WHITCOMB, CEO, HALEAKALA SOLAR
But what could really open the gates for a battery revolution is changes in regulation, says Duda. Currently, battery-supported PV systems that have a one-way connection to the utility (allowing them to take power, but not export it) are required to go through the same approval process as net-metering projects, even though they don't have the same impact on the grid. "As a result, why would you do it?" says Duda.
But with the state Public Utilities Commission currently discussing a major update in regulations for rooftop solar, policies for batterybased systems are expected to change. That could include offering fast-track approval for these "non-exporting" PV systems, or setting up a plan for the utility to buy back power stored in customers' batteries. Either of those possibilities could offer a powerful incentive to invest in more home storage.
"The thing that's holding it back is not cost or technology, it's the absence of regulatory pathways that make it desirable for anybody," Duda says. "But that's going to change soon."
Tesla's April announcement of its new Powerwall home batteries will likely increase demand. Yost calls the new technology – which Tesla promotes as both cheaper than existing home batteries and attractive enough to hang on your wall as modern art – a potential "game changer," and says RevoluSun is eager to test the system to see if it lives up to its promises.
"WE STEPPED BACK AND THOUGHT, WE DON'T WANT TO BE CAUGHT IN THIS KIND OF CYCLE ENDLESSLY, WE'VE GOT TO FIND ANOTHER WAY TO MAKE OUR BUSINESS SUSTAINABLE."

– COLIN YOST, COO, REVOLUSUN
A handful of customers have already asked for help getting off the grid, but until now the cost – $20,000 or more – has been out of reach for most homeowners, Yost says. However, the Powerwall is "much less expensive than other battery systems that were previously available," he says. "It's the kind of thing that the average house could spend another $7,000 and potentially take their home off the grid."
Whitcomb says publicity surrounding the announcement and the desirability of the Tesla brand will be another boost for battery adoption. He says he's seen a "huge uptick" in demand for batteries, even without Tesla's batteries on the market yet.
"Storage is, in fact, the major trend," he says. "Everything else is minor."
As the option of increased self sufficiency, or even leaving the grid altogether, becomes available to more middle-class families, it will give consumers the upper hand in discussions with the utility, Mikulina says.
"With the specter of that out there, the utility would be wise to accommodate customers who want to do solar," he says. "Because if they fail to do so, they could face a huge loss of customers – maybe not this year, maybe not next year, but certainly in the next five years."
And what about those who don't have access to PV at all? The landscape may change for them as well.
"WE THINK (COMMUNITY SOLAR) IS GOING TO HELP UNLOCK THE SOLAR OPPORTUNITY FOR MORE PEOPLE."

– JEFF MIKULINA, EXECUTIVE DIRECTOR, BLUE PLANET FOUNDATION
Drive through Kahala or Kailua today, and you'll pass a glittering sea of solar panels. "But, right now, if you're a renter, you're kind of out of luck unless you have a really progressive landlord," Mikulina says. Apartment dwellers, too, are stuck paying higher electricity bills.
Community-based renewable energy projects could soon provide an alternative. Called "shared solar" or "community solar," these projects act as a community garden for renewable energy. Participants buy or lease panels in a shared solar project, and get credit for the energy that's produced – taking their credits with them if they move to another home. "Regardless of what you call it, it's a good idea," Mikulina says.
The state Legislature passed a bill this year, which Gov. David Ige signed into law, that requires HECO to develop a proposal for a community-based renewable-energy program by Oct. 1. "Right now you have the solar haves and the solar have-nots," Mikulina says. "We think this is going to help unlock the solar opportunity for more people."
PHOTOS: DAVID CROXFORD
---
WHAT'S NEXT WITH NEXTERA?
While NextEra Energy continues to seek approval to purchase Hawaiian Electric Industries for $4.3 billion, solar companies are wary about the proposed sale.
"That's an area of significant concern for us," says Colin Yost of RevoluSun. "Its history in Florida is very anti-solar."
Haleakala Solar founder Jim Whitcomb is less circumspect. "In the solar industry, they're known as 'Next-Terror,' " he quips. Both noted the company had a history of building utility-scale PV projects, but did not appear to support an expansion of rooftop solar. "I don't think it's coincidental that, shortly after they came to town, HECO made a very aggressive move at the PUC against net-energy metering, without much discussion or debate," Yost says.
Jeff Mikulina of Blue Planet Foundation says NextEra so far has not shown how it might take a different approach to distributed generation from HECO. "We really don't know what their plan is, and that's one of the challenges," he says. But, he adds, larger trends, like the rise of home-based battery storage, would make the wider adoption of rooftop solar inevitable. "No matter who owns the utility, nothing changes the fundamentals of that technological shift."
Many people think Tesla's simple and elegant Powerwall home battery is a gamechanger. Priced at $3,500 for 10kWh, it can be used by homeowners with solar panels who want independence – or less dependence – on the grid.