When Disaster Strikes, MERCI Responds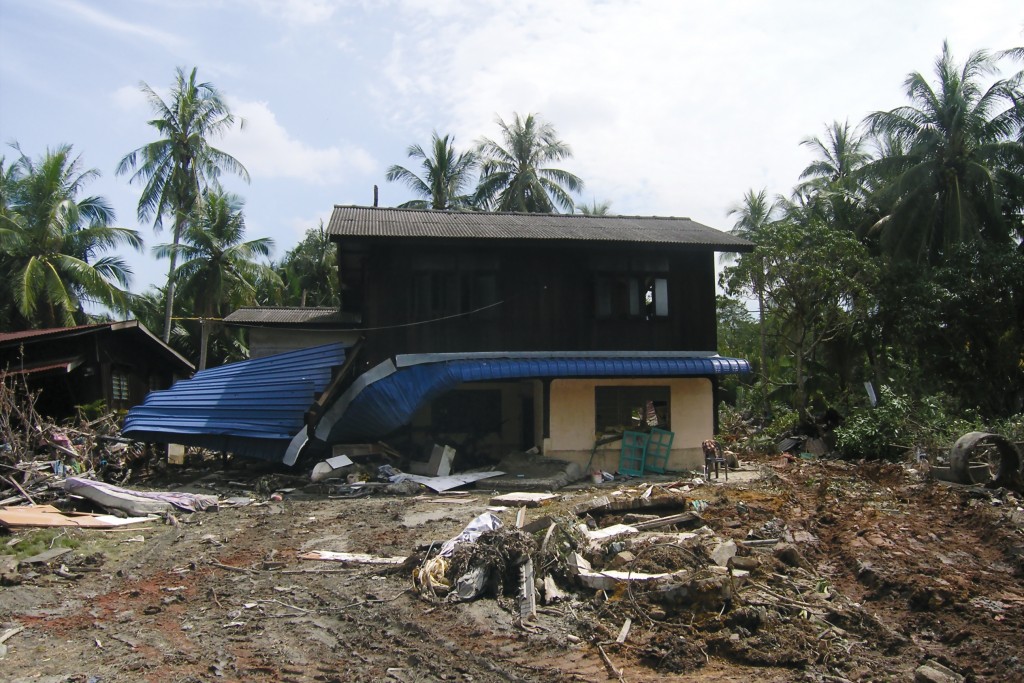 The App
Mobile Emergency Response and Command Interface, aptly called MERCI, is an app developed by Oceanit Laboratories Inc. that streamlines the documentation of disasters to speed recovery and relief. All on one device, MERCI allows people to record the severity, location and cost of the damage after a disaster, natural or manmade.
Users can photograph damage and geotag the location so it can be immediately mapped. Using an Internet connection, assessments can be uploaded to MERCI's online Command Center immediately; if the Internet is unavailable, the app will record the information for later uploading.
Command Center
Assessments are stored and accessed at the Command Center in MERCI's Cloud. Ian Kitajima, Oceanit's director of corporate development, says the assessments are password-protected for security and can only be accessed by client-designated administrators. The information can be analyzed and sent to organizations such as FEMA and the Red Cross to help them decide how to best help the area.
After Tropical Storm Iselle hit Hawaii, the state used MERCI to record assessments on Hawaii Island and quickly determined the areas most affected were in Puna. George Burnett, telecommunications branch chief of Hawaii State Civil Defense, confirmed that over 1,000 MERCI assessments were recorded for Iselle.
Free version
MERCI is mostly used by governments and businesses, but a free version called myMERCI is available at Apple's online app store. An Android app is in the works. Users of myMERCI can record the value of their assets before a disaster strikes, which makes it easier to file accurate insurance claims after.
Information is private, but Kitajima says users can share certain details; for instance, if a fallen tree blocks a road, you can share that location with neighbors and relief workers using a public geotag.