Who Is Hiring in Hawai'i Now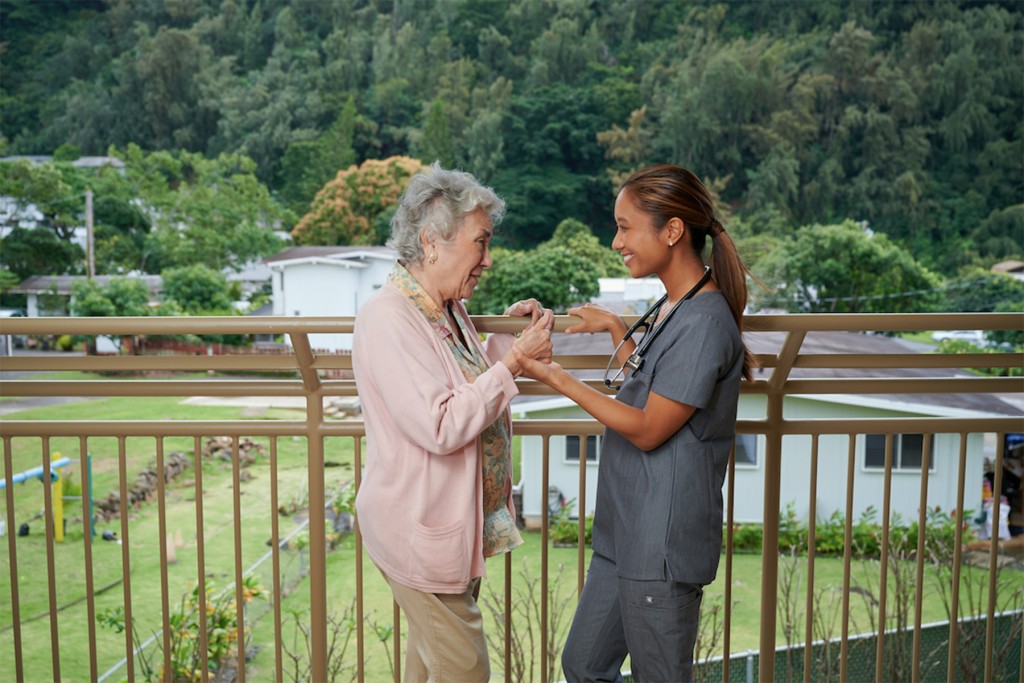 HONOLULU Magazine and Hawaii Business Magazine teamed up to find which businesses and nonprofits are hiring – including those in healthcare, the food industry, security and hardware
The COVID-19 crisis has erased about 1 of every 4 jobs in Hawai'i, yet some companies and nonprofits are hiring as demand has soared in their sectors of the local economy.
The Queen's Health Systems wants to hire about 650 people – registered nurses for intensive care units and emergency departments are the most urgently needed – while dealing with a medical emergency likely to get worse before it gets better.
"Even before the pandemic, it was already challenging to find ICU RNs, so this pandemic makes it even more difficult," says Colleen Isa, who handles recruitment for Queen's as director of system strategic workforce planning and talent acquisition. "We've added approximately 30 full-time temporary positions in ICU and ER in response to COVID-19."
Even before the crisis, Queen's would hire traveling nurses, who often come to the Islands to work on contract for 12 to 16 weeks at a time, she explains, assisted by agencies that match workers to hospitals. Isa says some large national agencies are charging more than double their normal fees because of the enormous demand for these frontline healthcare workers nationwide.
"It's always been difficult to recruit highly skilled nurses to Hawai'i but it's even harder now because the demand is so great and you can imagine for the nurses, too, in times like this, they may not want to be going so far from family," Isa says.
The allure of Hawai'i would often entice nurses here, she says, but that's not helping much now. "That's how bad the demand is across the nation."
Queen's is Hawai'i's largest private employer with 7,038 workers, according to the 2019 Hawaii Business Top 250 ranking of the state's largest companies and nonprofits. Queen's operates its main hospital downtown plus The Queen's Medical Center-West Oʻahu, Molokai General Hospital, Queen's North Hawaiʻi Community Hospital on Hawai'i Island and nine health-care centers across O'ahu, Hawai'i Island and Kaua'i.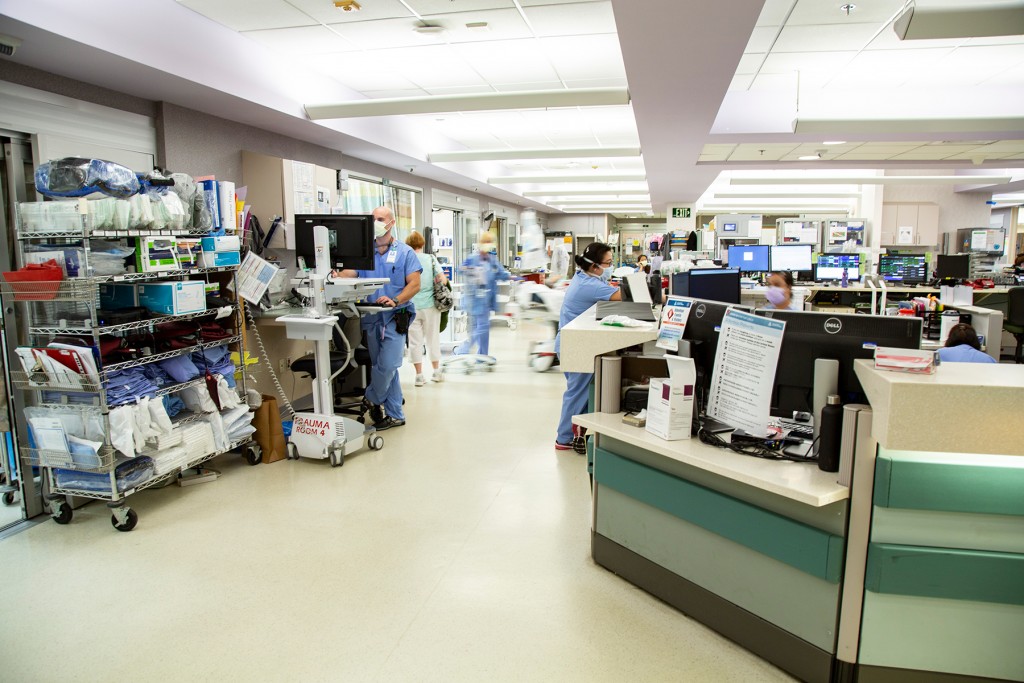 Queen's is hiring for other full-time and part-time jobs with average starting rates of about $15 an hour, plus specialized positions that pay six-figure salaries. They include maintenance/facilities/groundskeeping, dietary/housekeeping, finance, information technology, accounting, billing and more. "We have something for everyone here, really," Isa says. To learn more or to apply, go to queens.org and click on Careers.
Isa says Hawai'i's coronavirus stay-at-home order creates complications, such as when hiring someone from out of state who might need to quarantine upon arrival. Even routine licensing procedures done by the state Department of Commerce and Consumer Affairs have been disrupted since state workers were told to stay home.
Several other hospitals declined to participate in time for the deadline on this story.
Keep reading to see some of the other organizations that are hiring locally or click on a particular industry to jump directly to that section: care homes, drugstores, government, infrastructure/construction, hardware, crafts, takeout food, security, staffing firms, supermarkets and nonprofit. Also below is advice for job seekers and the latest state unemployment number.
Care Homes
Hale Kūʻike is looking for full-time and part-time nursing assistants and line chefs. Imelda Villa, HR director, says these positions were needed prior to COVID-19. Hale Kūʻike opened its Pali Highway location in July and has been slowly adding staff as new residents move in.
Hale Kūʻike also has locations in Nuʻuanu and Kāneʻohe. Fewer than 70 people reside at the three locations, which together have about 75 certified nursing assistants and five line chefs.
Villa says nursing assistant applicants do not need to be certified, though completion of nursing assistant training is preferred. In the absence of certification, the facility is considering applicants who have several years of experience as a nurse aide.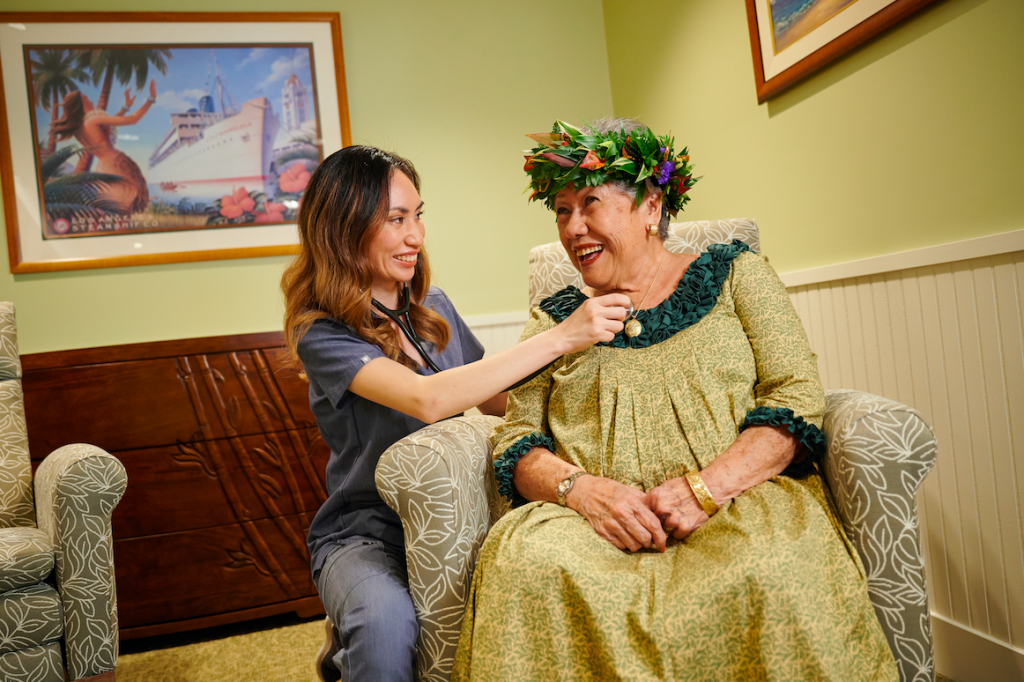 "At the end of the day, we look for someone who has some experience, someone who has a good heart and would care for our residents," she says.
Line chefs provide breakfast, lunch, dinner and snacks to residents and workers. The current chefs are graduates of Kapiʻolani Community College's culinary program, Villa says, but that's not a requirement to apply. Hale Kūʻike prefers applicants who are familiar with cooking for individuals with special dietary needs, though it is not a requirement. Villa adds that someone who worked as a cafeteria chef for several years and was recently laid off might be a good candidate.
For more information, visit Hale Kūʻike's website.
Drugstores
CVS Longs' pharmacies and drugstores have witnessed increased demand, "which means we need to bolster our workforce capacity and provide coverage for our colleagues who are unable to work at this time due to illness, family situations, or any number of other reasons," says Los Angeles-based spokeswoman Monica Prinzing.
With 287 Longs Pharmacy locations statewide, including about 200 on O'ahu, Prinzing says, the number of open jobs fluctuates daily. The broad mix of full-time and part-time positions includes store managers, store associates, beauty consultants, and full-time and part-time pharmacists and pharmacy technicians.
Prinzing says job seekers can expect to be hired as soon as one or two days from the time they apply. "One way we are speeding the process is by replacing in-person manager interviews with short phone discussions led by HR staff, and relying heavily on our virtual job tryouts for most open roles," she says. "We can determine if you're a good fit and you can determine if this is the type of work you would enjoy."
Prinzing says the company is also reaching out to companies with displaced workers, such as Delta Air Lines, United Airlines, Hilton, Hyatt and The Gap. Job seekers can visit cvs.jobs/2020 to apply.
Government
The U.S. Postal Service is looking to temporarily hire about 100 people on O'ahu with no guarantee of work hours, according to HR specialist Kevin Nakaoka. Other U.S. Postal Service operations in Hawai'i and in Guam; Saipan; and Pago Pago, American Samoa, are looking to hire about 20 additional positions each. Nakaoka says these temp workers will help cover employees who are on sick leave or under quarantine. The tentative end date for the temporary jobs is May 25, 2020, with a possible extension depending on the pandemic.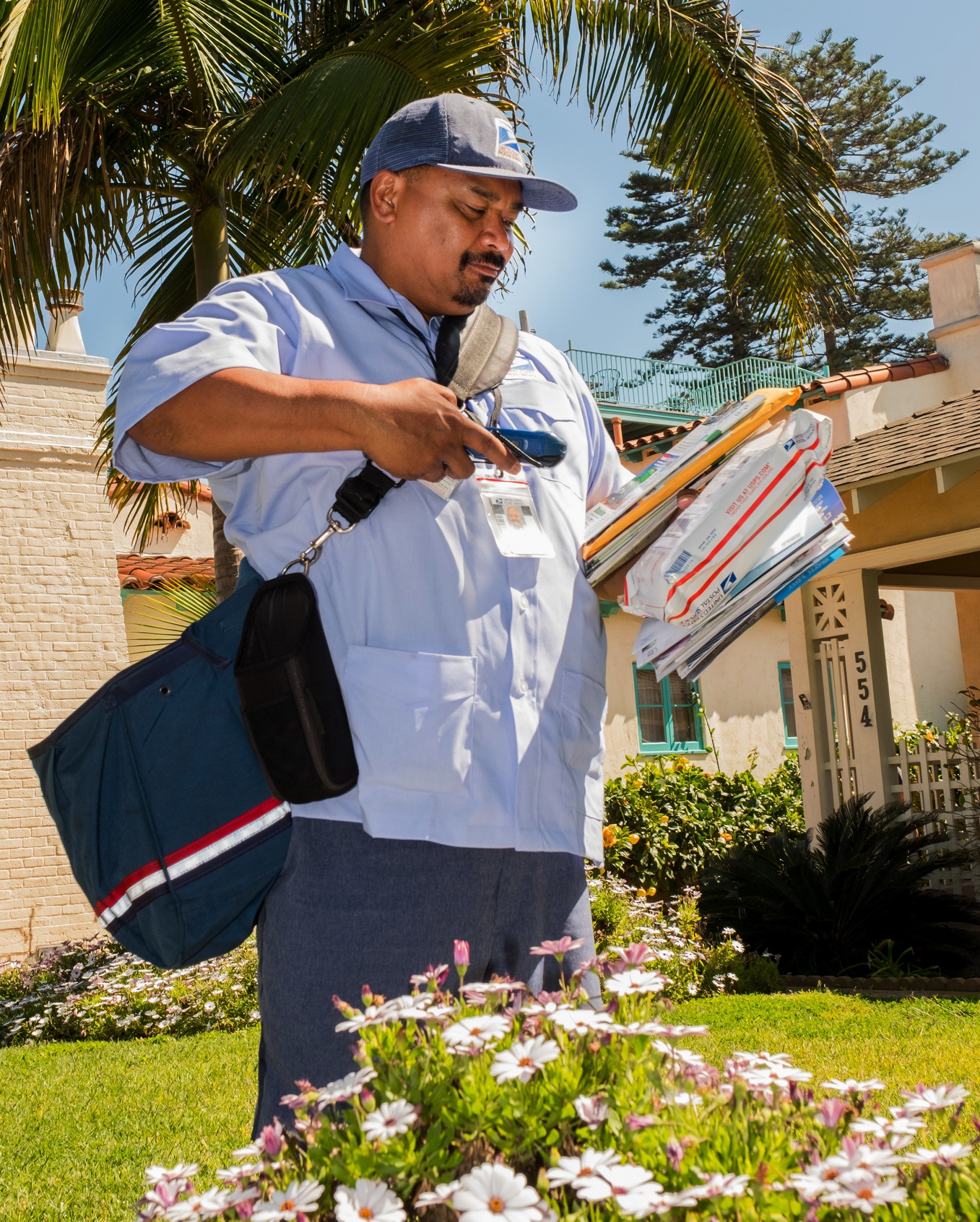 Nakaoka says mail processing assistants will work in the processing and distribution center near the Honolulu airport and clerk assistants will be hired to work in various post offices and stations throughout the district, helping with distribution, sales and customer support. Those jobs pay $17.95 an hour plus a 17.5%-25% temporary cost of living adjustment. They require an online exam.
Temporary carrier assistants will work in various locations and earn $17.19 an hour plus a 17.5%-25% temporary cost of living adjustment, Nakaoka says. They deliver and collect mail "on foot or by vehicle under varying road and weather conditions in a prescribed area," he says, which requires a general familiarity with postal laws, regulations, products and local geography. Valid driver's license is required. Apply at usps.com/careers.
The U.S. Centers for Disease Control and Prevention is hiring for a variety of positions in Hawaiʻi. During the second week of April, the CDC had more than 40 openings in Hawaiʻi listed on the U.S. Department of Health and Human Services careers webpage. They include health communication specialist, emergency management specialist, health communication officer, IT specialist, public health analyst, public health advisor and more.
Benjamin Haynes, CDC spokesman, writes in an email: "We update our website as often as positions become available. Many positions for the COVID-19 response, and other agency needs, are considered 'open, continuous positions' and applicants can submit resumes and documentation at any time. Others are time-limited, so it is important to read the whole announcement before applying."
Positions are open to all U.S. citizens and some noncitizens who are authorized to work. More information about the specific requirements, salary ranges and duties of each position can be found on the U.S. Department of Health and Human Services careers webpage.
The U.S. Department of Veterans Affairs is looking to fill more than 30 openings in Hawaiʻi. They include contract specialist, registered nurse, nursing assistant, physician assistant, student nurse technician, intermediate care technician, physician, staff accountant, social worker, personnel security assistant and more.
Amy Rohlfs, public affairs officer for the VA Pacific Islands Health Care System, writes in an email that the department is especially in need of nursing assistants. Information on position descriptions and salary can be found online.
To see all federal government jobs, click here.
Infrastructure/Construction
The Honolulu Authority for Rapid Transportation has 20 available positions on its website, including budget analyst, contract manager, engineer, HR specialist, planner, secretary and real estate acquisition manager. The open positions were available prior to the coronavirus and are part of an ongoing recruitment process, says Dexter Suzuki, administrative services officer.
Andrew Robbins, executive director and CEO, says rail is considered an essential infrastructure project, so HART is proceeding with construction and planning. Suzuki adds that HART is especially in need of a real estate acquisition manager, who would supervise property acquisitions, relocations and related functions. The annual salary ranges between $75,744 and $126,048.
Many positions are not entry level and require a college degree and experience, Suzuki says, adding that "we're willing to pay the price to get these experienced people in. We just have to attract them, and being that this is such a unique project, it's not easy to find the type of qualifications we're requiring."
Robbins says those who work at HART really believe in the work they're doing. "We see it as a transformative project. It's something that will be here for 100 years and we see major benefits for the community. … We have a sense of purpose here. And being deemed an essential infrastructure really emphasizes that point and we really take that seriously."
Hitachi Rail Honolulu is looking for station operators, maintenance technicians and construction professionals as the company prepares to begin service of the East Kapolei to Aloha Stadium segment of the rail in December 2020.
Bert Shimabukuro, senior HR generalist, says new hires will be paid right away, and will be trained on the procedures required for operating and maintaining the rail system, which will take four to six months.
He adds that requirements vary based on the position, but the company is generally looking for two-plus years of customer service experience for its station operator positions and five-plus years of maintenance experience for its maintenance positions. Engineering and planning positions generally require a bachelor's degree in an applicable field.
Hitachi is hiring 30 station operators, and Shimabukuro says people with a background in hospitality might be a good fit for these customer service-focused positions. Some recent hires, he adds, are people laid off from the hospitality industry.
More information can be found on Hitachi's website.
Hardware
HouseMart is looking to fill cashier, sales associate and store management positions in its Ace Hardware stores on the Neighbor Islands. HouseMart is also hiring for HR director and accounts payable clerk positions in its Honolulu office.
Aimee Rodd, HR manager, writes in an email that the company is looking for cashier and sales associate applicants who have cashiering and/or retail experience. Pre-employment drug testing is also part of the company's hiring process.
HouseMart's Ace Hardware stores are essential businesses, she writes: "We are continuing to hire to ensure we have the employees to support our store operations and allow our customers to get the supplies they need."
She adds: "Our business is continuing to grow and expand. We are looking at the future once COVID-19 is over to continue this growth by having the right people in place."
For more information, go to HouseMart's website.
In February, Home Depot announced it would hire tens of thousands of workers nationwide for the spring season. There are currently more than 20 job openings in Hawai'i listed on careers.homedepot.com. 
Crafts
Business at Discount Fabric Warehouse is booming because of Centers for Disease Control and Prevention's recommendation to wear face masks, says owner Bill Miller. The company is looking for 10 to 15 temporary workers across its Līhuʻe, Hilo, Kona and Kahului stores to clean and sanitize high traffic areas, put away fabric, answer the phone and help customers find items.
Previous experience is not required. Miller says his stores are looking for people with good attitudes and the physical stamina to work on their feet for many hours.
All stores have reduced their business hours because some existing staff, who have pre-existing health conditions or fear getting sick, are temporarily staying home. Additional temporary workers may help the stores return to normal operating hours, Miller says.
"In down times, our industry, sewing, does well," he says. "As far as temporary jobs leading into permanent (positions), that is a realistic possibility because I personally am optimistic that this industry will do well going forward."
Email fabricdfw@gotfabric.com to learn more.
Takeout Food
Food delivery and drive-thru business is booming and that is keeping things hopping at fast-food and fast-casual restaurants.
TD Food Group Inc. owns and operates the 62 Pizza Hut and Taco Bell restaurants in Hawai'i. "Overall, business is good especially considering the loss of dine-in sales," says marketing director Leah Allen. The restaurants have stayed open by closing all dining areas, adjusting some hours and increasing cleaning and sanitation procedures. The company is continuing to hire as demand has climbed for Pizza Hut carryout and delivery and Taco Bell drive-thru and delivery.
"We are currently hiring for all positions: managers, drivers and team members, and applications can be completed online," Allen says. For more information, go to tdfg.switchison.com/careers.
Deliveries have also changed: Pizza Hut offers contactless delivery upon request, where the order is placed in a food-safe liner bag and delivered to customers with the driver wearing gloves and maintaining a minimum of 6 feet distance to allow the customer to collect the order with the payment made by credit card.
Domino's Pizza and Papa John's both have local openings listed on their websites.  
Security
Securitas is looking to hire 200 to 300 security officers statewide partly as a result of increased demand for security services during the COVID-19 crisis. Sanj Sappal, area VP for Hawaiʻi and Guam, says existing clients are seeking additional coverage and new clients want service because they are concerned about the safety and protection of their assets.
Locally, the security company has 2,700 employees and serves nearly 350 clients at hotels, airports, ports, hospitals, commercial and residential buildings, and homeowner associations.
About 95% of the open positions are permanent, Sappal says, and applicants would be matched to locations and roles that fit their personalities and location preferences. At this time, the company doesn't want guards traveling far from home, he says.
New hires are provided with orientation and CPR training. More training is provided for security guards at airports.
Securitas is also offering up to $1,500 bonuses for new hires who have a guard card license. Sappal says all security guards must carry this card. New hires without this license are eligible for a bonus up to $500. The bonus has restrictions; for example, new guards must remain in good standing for six months to receive the benefit.
"Hopefully these new hires stick with us, especially with this uncertainty we're facing now," Sappal says. "We want to help out as much people as possible while we have the opportunity to do that."
Generally, applicants must be at least 18, have a high school or GED diploma and no criminal background. They must also pass a drug test. "What we're looking for is obviously a good ambassador for the company, someone who is outgoing, who has an interest in doing the right thing – protecting the community," Sappal says.
He adds that applicants do not need to have experience as security guards. For more information or to apply, go to Securitas' website.
Staffing Firms
Local staffing firms say they are receiving many more resumes than normal. Judy Bishop, owner and president of Bishop & Co., says the number of resumes her firm has received has quadrupled and estimates that she now receives hundreds a day.
"We still have jobs and we're still hiring for our clients," Bishop says, adding that most openings her firm is trying to fill are in downtown Honolulu and range from entry- to mid-level administrative, customer service, accounting, and information technology positions. The jobs are a mix of temporary, temp-to-hire and direct hire arrangements.
Bishop & Co. and other staffing companies such as Staffing Solutions of Hawaii, Kahu Malama Nurses and Express Employment Professionals say they are still looking for individuals who can work at essential organizations, such as in healthcare, government or banking.
Nakisha "Tini" Tauvela-Waltrip, operations manager at Express Employment Professionals, says the staffing firm is looking to fill more than 10 positions for commercial driver's license and delivery drivers and warehouse workers in Honolulu and West Oʻahu. The pay for CDL drivers ranges between $18 and $26 an hour, for delivery drivers $14 and $20 an hour, and for warehouse workers $12 and $18 an hour.
"These are various distribution companies, a wide range of essential businesses that need their product transported to various locations," she writes in an email. "We are working with construction materials companies, recycling, nonprofit organizations."
Lisa Truong Kracher, president and CEO of Staffing Solutions of Hawaii and Kahu Malama Nurses, says she's seeing unique positions become available. Some clients are looking for people to do temperature screenings or travel with elderly patients.
"They're out of the norm type of staffing needs right now because of the current situation," she says, adding that she's also seeing some healthcare and government clients increase compensation during this urgent time.
Her firms are helping the state government fill multiple openings for registered nurses, licensed practical nurses, licensed vocational nurses, nurse practitioners and certified nurse assistants. On Oʻahu, the state Department of Health is looking for a temporary on-site epidemiologist consultant who can help investigate vaccine preventable disease outbreaks and conduct epidemiological assessments. The department's Outbreak Control Division is also seeking a project manager to oversee on- and off-boarding of temporary staff and social distancing procedures.
Staffing Solutions is helping the City and County of Honolulu find clerks to help process electronic data, set up and operate voter service centers, and answer inquiries about registration and voting. Staffing Solutions is also helping the federal government find IT personnel, administrative support personnel who are well-versed in Navy applications, and all levels of accounting support.
Supermarkets
Locally owned Foodland Super Market is part of the Sullivan Family of Companies. Demand has been high for groceries and the company was among the first to set aside special early hours for shoppers age 60 and older and their caregivers.
Spokeswoman Sheryl Toda says the company is actively recruiting for guest services positions for the expansion of the "Foodland To You" online grocery and delivery/pickup service as well as filling other open positions.
Texas-based Whole Foods Market says the upscale supermarket chain's stores have been hiring in Kailua, Kaka'ako and Kāhala on O'ahu and Kahului on Maui, but declined to provide a specific number of jobs as the count fluctuates. Spokeswoman Casey Warnick said the company has bumped up pay for workers deemed essential to the community. "We're offering a starting hourly base rate at $15 an hour, with enhanced pay opportunities available until May 3, 2020 including an additional $2 an hour premium, up to 40 hours in a workweek. She says overtime rates will be double the hourly base rate in most areas.
Safeway Stores sent at least two emails to customers in the last few weeks encouraging people to apply for jobs. A spokeswoman in California says the company had a great response and is not pitching for more applicants at this time.
Nonprofit
The Blood Bank of Hawaii is looking for temporary workers who can help existing staff prescreen donors and maintain social distancing at its six collection sites on Oʻahu. Other temporary workers are needed to schedule donor appointments, pack and deliver supplies, and input data.
Mislyn Alensonorin, interim HR director, says the organization is looking for candidates who have strong customer service and oral communication skills. Individuals hired for these positions would work 19 hours or less a week and would be paid $14 an hour.
"Every staff person takes their role in helping Hawaiʻi's patients to heart and you can definitely sense that feeling of ʻohana, which becomes even broader when you include our donors," she writes. "Each role, and whether temporary or permanent, is important to the broader 'critical, essential' role that we play in the state's healthcare system."
She adds that the blood bank continues to recruit for positions in its collections and laboratory departments.
For more information or to apply, email hr@bbh.org.
---
Advice for Job Seekers
Applying for a job during this difficult time can be overwhelming and stressful. Here is advice from staffing professionals and from job seekers who recently found employment:
Don't get discouraged, says Lisa Truong Kracher, president and CEO of Staffing Solutions of Hawaii and Kahu Malama Nurses. While many companies have frozen hiring, there are jobs available, so keep searching and applying, she says.
Make sure your resume and contact information are up to date. Truong Kracher says recruiters don't like to see outdated resumes or chase after hard-to-reach candidates.
Be open to jobs outside your field. "Everyone will understand why there was a break in service and why they're delivering or whatever instead of being an office personnel or something like that," Truong Kracher says. "So try different jobs at this time to kind of weather out the storm."
Use your free time to learn new skills, says Neetika Rana, a temporary employee at Staffing Solutions of Hawaii and a UH Mānoa student majoring in accounting. With the help of the staffing firm, she recently found work as a claim examiner.
Try working with a staffing agency, says Angela Todd, a licensed practical nurse who found work through Express Employment Professionals in early March. She also worked with several staffing agencies as a traveling nurse outside of Hawai'i and says they "take all the pain points out of the process of finding work."

Nakisha "Tini" Tauvela-Waltrip, operations manager at Express Employment Professionals, says one of the benefits of working with a staffing agency is they work with many industries and clients, so they can help applicants find employers and roles that fit them.
Trust the process. Truong Kracher says this advice comes from one of her recruiters: "Trust the process. When Hawaiʻi is able to flatten the curve and get up and fully running again, we as recruiters will have you prepared and ready to hit the ground running in your future roles."
Unemployment Soars
For years before the pandemic, Hawai'i had been experiencing low unemployment – sometimes record lows. In mid-March, the state Department of Labor and Industrial Relations reported an unemployment rate of just 2.7%: Statewide, 650,350 people were employed and 17,750 unemployed in January.
But the department reported 201,836 total unemployment claims filed from March 1 through April 7.