Worth Considering: Automatic College Savings Programs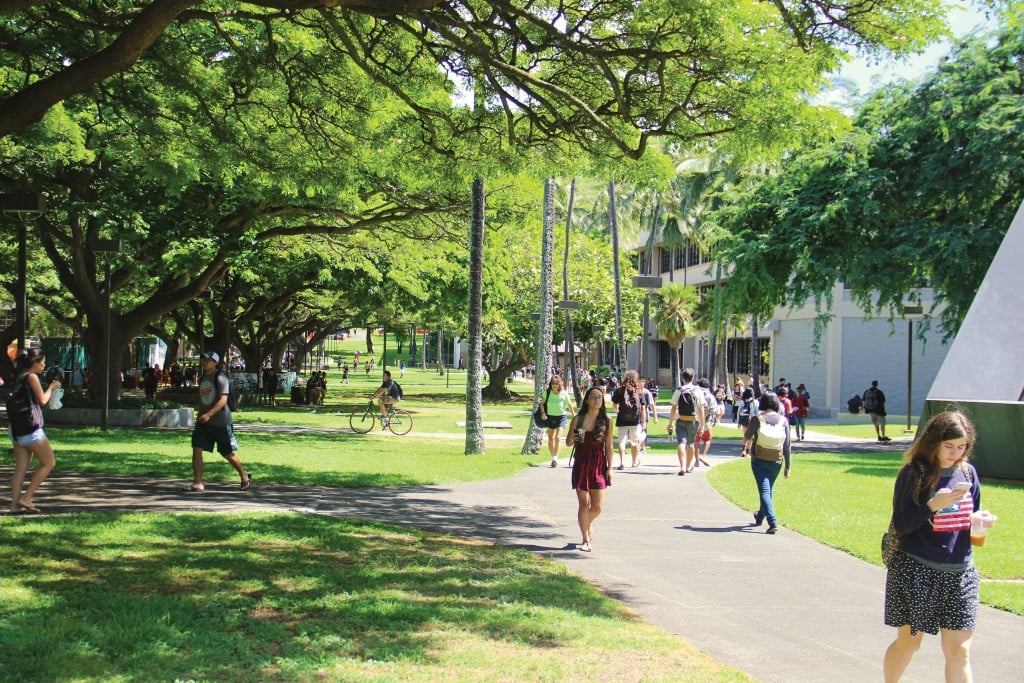 This new monthly column looks at innovative programs elsewhere and asks: Might this work in Hawaii? In our first column, we explore the city of San Francisco's mission to bring low-income students onto the college track and hear how one local foundation plans a similar program on Oahu.
As difficult it is for most families to afford the cost of college, the biggest challenges are faced by the children living in poverty or close to it.
"Right now, only 8 percent of low-income students graduate from college by the time they are 25. We're losing a lot of brainpower," says Carol Lei, program manager for Kindergarten to College in San Francisco's Office of Financial Empowerment. Started as a pilot program in 2011, K2C is the first publicly funded, universal children's college savings account program in the U.S.
The program automatically creates a custodial Citibank savings account for every kindergartener, with the city of San Francisco kicking in an initial $50 deposit. (Families can opt out, but fewer than 1 percent do.) Private funding helps match the first $100 that each family deposits and additional bonuses encourage more savings.
"So far, the 17,000 families involved have saved $1.4 million of their own money," says Lei. "What's remarkable about this is that about 60 percent of our students are coming from an income level where they qualify for the National School Lunch Program."
K2C grew out of research from the University of Kansas that showed children who had even an account of $500 or less for college were seven times more likely to attend college than those who did not. "The idea is you are helping families who are unbanked or under banked," says Lei. "Two, we're trying to get families to think about college who maybe never did."
"This program sounds very innovative," says Ryan Yamaguchi, associate director of admissions at UH Manoa. "With the rising costs of college across the nation, the more you can save, the better, whether you choose in-state or out. We've already crossed the $10,000 a year threshold with UH tuition, so if you're looking at a kindergartener now, who knows what type of cost we'll be looking at in the future?"
The Harold K. L. Castle Foundation is interested in starting a college savings effort in Windward Oahu. "I'm hard pressed to see a similar program with an evidence base for all the metrics we care about. And, at the end, it's a relatively modest investment," says Alex Harris, the foundation's senior program officer. Harris presented the concept to his board and was approved for a multiyear effort. "We're primarily motivated by the academic aspect, but the opportunity to tie in financial literacy is huge." Three local banking institutions have expressed interest in hosting the student accounts, says Harris.
Some of the Hawaii challenges, he says, include figuring out funding, since, unlike the San Francisco program, there's no public match on the horizon. Another issue: "Where in the government do you locate this? We thought about DOE, UH, a community loan fund, United Way. There's no natural home for this. There's a lot of work, from collateral to outreach to thinking through privacy issues. There's a high upfront cost for getting this started. We have to design our program with this in mind." Still, Harris seems enthusiastic. The beauty of a college savings account is that "it engages the family in the student's success."