20 for the Next 20 2010: Where Are They Now?
After a two-year hiatus, Hawaii Business Magazine began again to identify emerging leaders in the Islands. We have published 20 for the Next 20 every year since.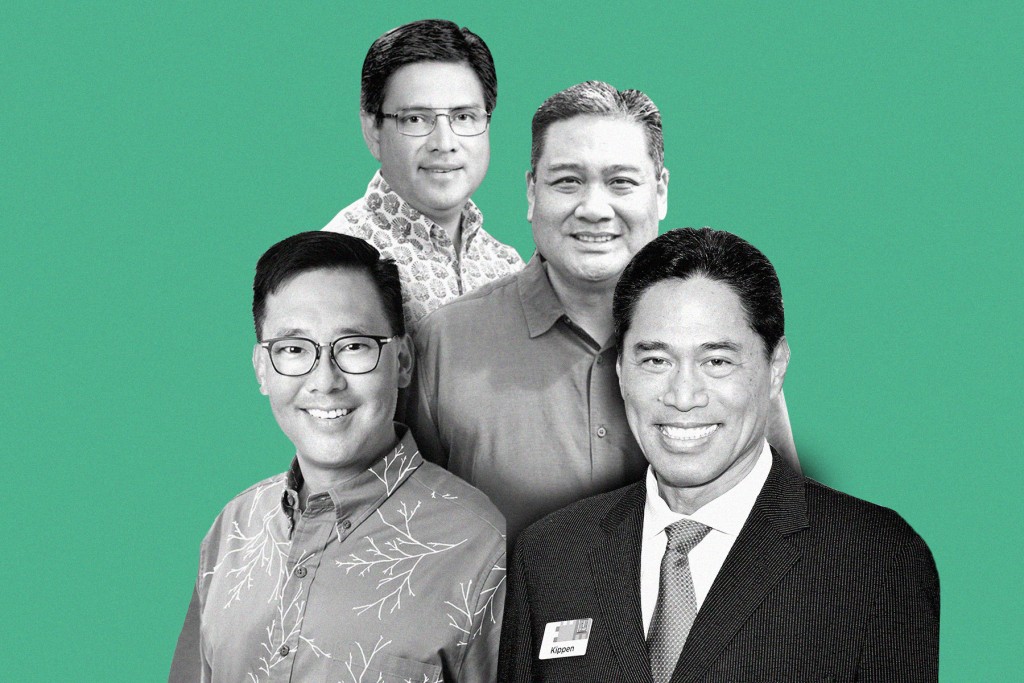 Keith Amemiya
Then: Executive Director, Hawaii High School Athletic Association
Now: Executive Director, Central Pacific Bank Foundation
Bryan Andaya
Then: VP & COO, L&L Hawaiian Barbecue
Now: Director, ES&A, a Law Corporation; Owner, Andaya Consulting; Chair of Board of Directors, Honolulu Board of Water Supply
Andrew Aoki
Then: Co-Founder, 3Point Consulting
Now: Co-Founder, Islander Institute
Junior Atisanoe
Then: Project Coordinator, Public Housing Authority
Now: Autism Specialist, Hawai'i Department of Education
Kyle Chock
Then: Executive Director, Pacific Resource Partnership
Now: VP, Hawaii Regional Council of Carpenters
Yvonne Midkiff Clark
Then: Assistant Project Manager, Charles Pankow Builders
Now: Manager of Strategic Marketing & Proposals, Quanta Services (Oklahoma)
Keiki-Pua Dancil
Then: President & CEO, Hawaii Science and Technology Council
Now: Senior VP of Government Affairs & Strategic Planning, Pūlama Lāna'i
Kippen De Alba Chu
Then: Executive Director, Iolani Palace
Now: Interim President/Chief of Staff, Fort Worth Museum of Science and History
Linh Depledge
Then: Marketing, DTRIC Insurance
Now: Manager, Cannery Pier Hotel & Spa, Oregon
Matthews Hamabata
Then: Executive Director, The Kohala Center
Now: Retired
Kelly Hoen
Then: General Manager, The Royal Hawaiian
Now: CEO, Banks & Hoen Solutions (Tennessee) and Senior Facilitator & Coach, The Paul Hertz Group
Ku Kahakalau
Then: Founder & President, Kanu o Ka 'Āina Learning 'Ohana
Now: Founder & Executive Director, Kū-A-Kanaka LLC
Terri Ann M.K. Motosue
Then: Managing Partner, Carlsmith Ball
Now: Partner, Ashford & Wriston
Marcus Oshiro
Then: State Representative, House Finance Committee Chairman
Now: Chair, Hawai'i Labor Relations Board
Ted Peck
Then: Energy Administrator, State of Hawai'i
Now: Founder & CEO, Holu Hou Energy
Pono Shim
Then: Executive Director, Enterprise Honolulu
Now: President & CEO, O'ahu Economic Development Board
Toby Taniguchi
Then: Executive VP, Store Operations, KTA Super Stores
Now: President & CEO, KTA Super Stores
Vinod Veedu
Then: Senior Nanotechnology Engineer, Oceanit
Now: Director of Strategic Initiatives, Oceanit
Hank Wuh
Then: CEO, Cellular Bioengineering Inc.
Now: Board Trustee, UH Foundation
Kenneth Zeri
Then: President, Hospice Hawaii
Now: Retired
Read more about this cohort when we published 25 for the Next 25 in March 2010.