20 for the Next 20: Julie Yamamoto, Hui Car Share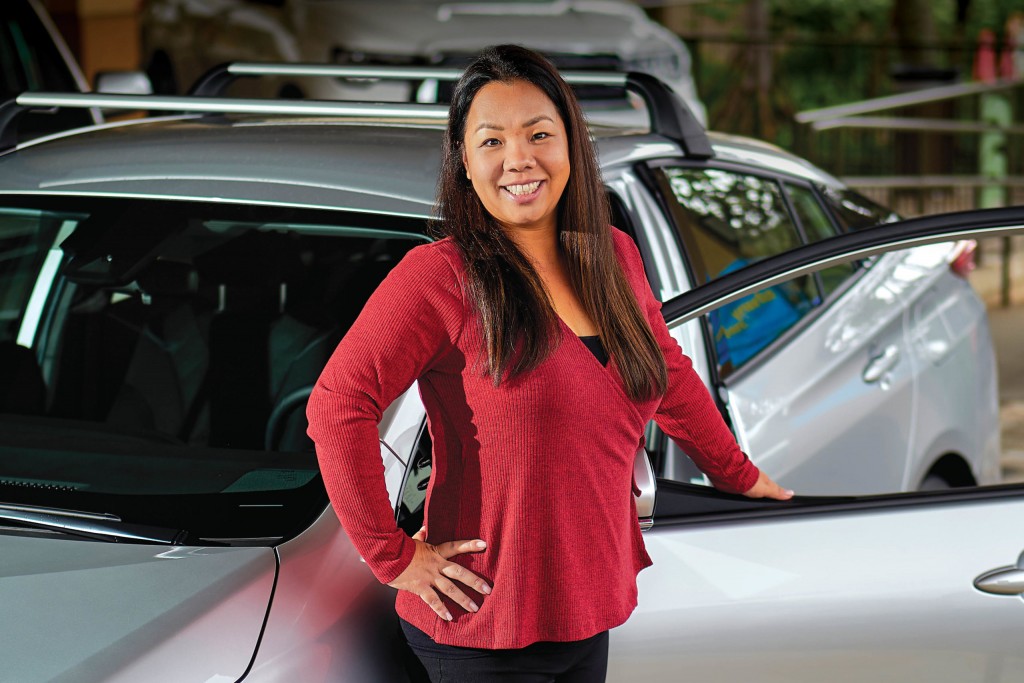 Julie Yamamoto
General Operations Manager, Hui Car Share
Age 39
It may seem surprising for a car dealership to venture into ride-sharing, but for Julie Yamamoto, Hui Car Share seemed like a natural fit for the Servco brand. She says the parent company saw an opportunity to add customers who wanted options that were more convenient, greener and more affordable to them than traditional car ownership.
Yamamoto oversaw the launch of Hui in 2018 from an idea without "a solid proof of concept." She says Hui today is the largest car-share service in Hawai'i, with 100 cars, 40 locations across O'ahu and growing profits. It is also the global pilot for Toyota's Global Mobility Services Platform.
"Julie shaped Hui into what it is today" says Mark Fukunaga, chairman and CEO of Servco Pacific. "(Her) leadership, initiative, operational expertise and tireless dedication brought (it) to life."
The Hawaii Baptist Academy and UH Mānoa grad began her career in the finance department at Cycle City and worked her way up to general sales manager. Building Hui came with a unique set of challenges, one of which was assembling a team from scratch with Peter Fukunaga, director of Hui Car Share, and leading that team to do something that had never been done before.
"As a startup, it was critical that we rapidly expand not only in our business operations, but also in our team size," Yamamoto says. "When recruiting new employees, we focused on team fit and a desire to work collaboratively and learn quickly. 
"I believe a successful leader trusts in the inherent abilities of his or her team. I want them to shine in their individual talents – after all that's why I hired them!" she says.
"It can be scary to take on things that haven't been done before. (But) I always aim to have the confidence to go for it, to try new stuff, even at the risk of making mistakes."