20 for the Next 20: Kay Fukunaga, Hawaiian Airlines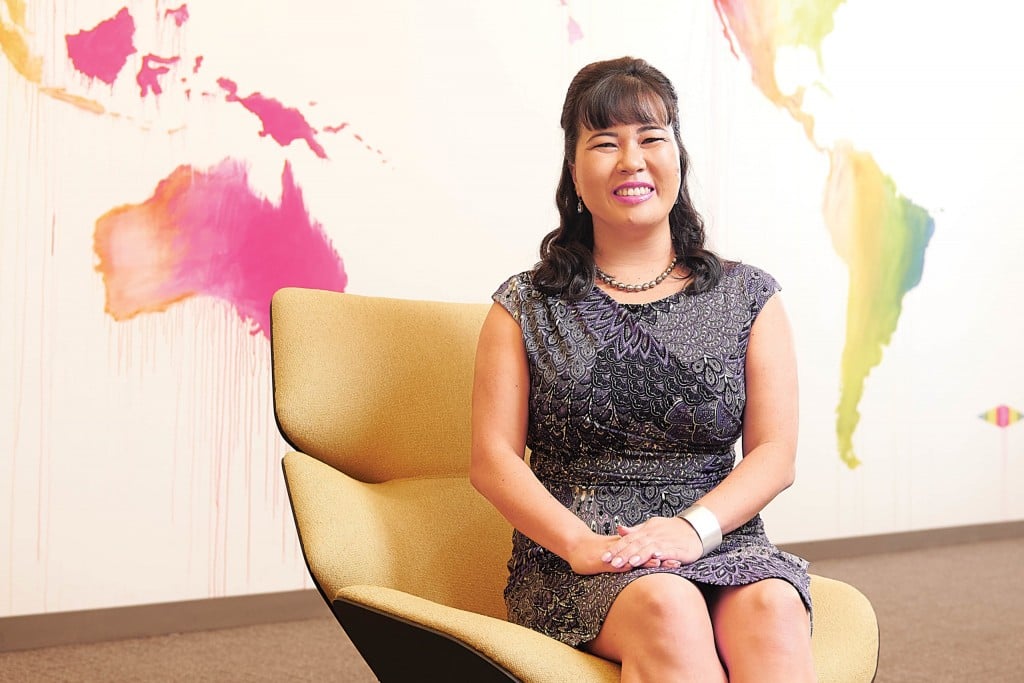 Kay Fukunaga
Director of Financial Analysis
Hawaiian Airlines
Age 36
Kay Fukunaga isn't afraid to take it to the mat. Literally.
As a teen on Maui, her older brother dared her to go out for the St. Anthony High School wrestling team. "I was the team's first female wrestler," recalls Fukunaga. "It was one of the hardest things I have ever done. I was beaten to a pulp every practice by
the boys.
"But for the matches, I wrestled girls and I could win those matches. That was a good life lesson." The discipline that made her successful as a wrestler stuck with her, and she still values eating healthfully and waking up early for
a run.
After high school, Fukunaga attended Dartmouth College, then received her MBA from Harvard Business School. Working for Hawaiian Airlines, she loves "being in a business where you get to be an ambassador of the Hawai'i community. People will say things to me like, 'Thank you for keeping aloha in the skies.' "
One recent success: "We were looking at ways to make the business more efficient and generate $100 million in cost savings – thinking big picture in order to put the company in the best position to succeed in the future," she says. The ideas she and her team generated will earn those savings in 2021.
Born in Wahiawā, Fukunaga is the youngest of three in an entrepreneurial family. Her grandfather, Peter Fukunaga, founded Servco Pacific, and she calls her dad, Benjamin, a "nothing-is-impossible person" who helped KFC founder Colonel Sanders launch Kentucky Fried Chicken in the Japanese market. Her father would take the family to Moloka'i in the summers, where they'd build crab traps and pick mangoes and papayas.
"My childhood experiences made me develop an affection for the ocean and the mountains," says Fukunaga, an avid hiker who has summited Mount Kilimanjaro. As a board member for Parker Ranch, she helps plan the ranch's activities in grass-fed cattle, renewable energy development, real estate and ecotourism.
Fukunaga is the first woman on the Parker Ranch board since it formed in 1992, with the creation of the Parker Ranch Foundation Trust (the ranch itself was started in 1847).
Parker Ranch President and CEO Dutch Kuyper says: "She's an excellent strategic thinker and has great financial skills, so she can help us look at things like having our own power microgrid; that's the definition of resiliency.
"A big part of leadership is attitude. Kay is a very bright person but always positive and supportive of others' learning opportunities."