20 for the Next 20: Nathan Peters, Par Pacific Holdings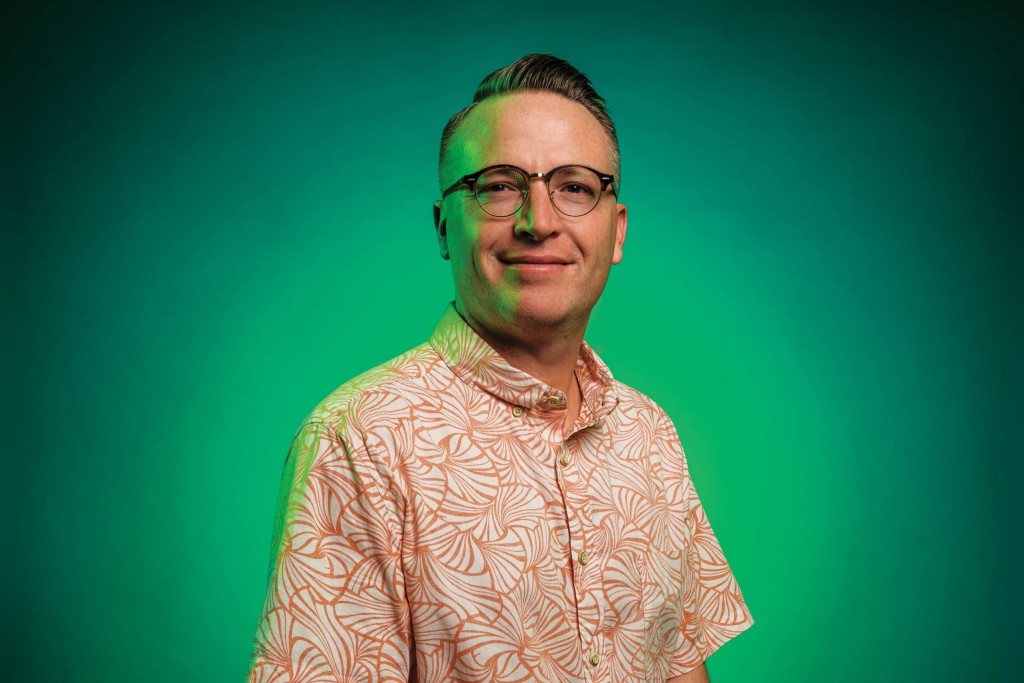 Nathan Peters
Director of IT Field Operations
Par Pacific Holdings
Age 40
Nathan Peters came to Hawai'i in 2003 to visit a friend. He never intended to stay.
"Not really knowing anything about Hawai'i, it was very cool coming to Hawai'i and living in Waikīkī and just seeing how different things were and how beautiful it was here," says the Kansas native. "And I fell in love with it instantly."
He got a job as a network administrator at Coffee Partners Hawaii, where he learned about entrepreneurship and how to meld business and technology. In 2009, he moved to Mid Pac Petroleum, which in 2015 was acquired by Par Pacific. Today, Peters leads a team of 16 people spread across Hawai'i and several western states. 
As director of IT field operations, Peters' job is to help Par Pacific use technology to perform better and become more efficient. Lillie Tekie, a project manager at Par Pacific, says Peters has helped the company achieve cost savings and is not intimidated by new technology.
"The thing about Nate is he demonstrates such great business excellence," she says. "He has this 360-view of the entire business landscape. He understands operations inside out, from refinery to retail to logistics. … That 360-view is what sets him apart."
She adds that Peters believes in his team and is the opposite of a micromanager. "I can say his entire team is so loyal to him and they love him. It's amazing to see," she says.
Peters says working with that team is one of the most rewarding aspects of his job. "When you have people who are working for you and they're happy and they like their job, they do much better work, high quality work, and so I'm really focused on how do I keep people happy, how do I create an environment that they want to come to every day and that they feel satisfied and appreciated."
Peters is a founding member of CyberHawaii, a nonprofit that brings cybersecurity awareness to the state and small businesses through workshops, speaking engagements and educational sessions. He is also part of the Hawaii Cyber ISAO (information sharing and analysis organization), which brings together military, government and business leaders. The group is working on an information sharing platform to help the state protect its critical infrastructure from hacks.