20 for the Next 20: People to Watch 2014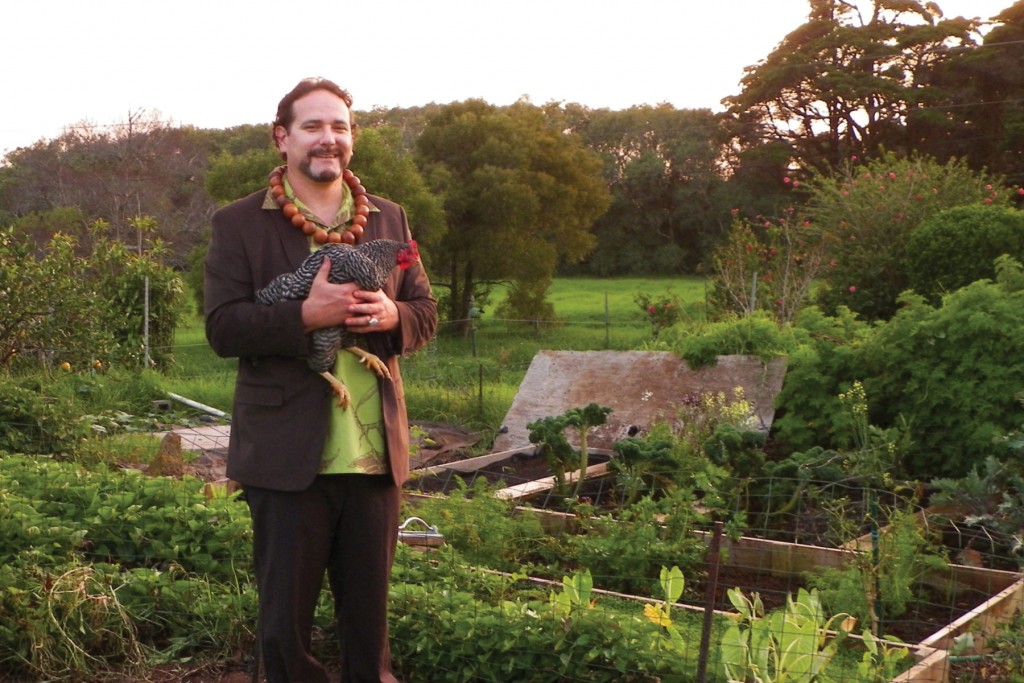 Welcome to the Class of 2014.
Kamana Beamer
Assistant Professor of Hawaiian Studies,
University of Hawaii at Manoa
Age: 37
Kamana Beamer says there were two defining moments in his life. The first was his parents' divorce when he was 6 months old.
The son of singer-songwriter Kapono Beamer, famous for "Honolulu City Lights," is also the grandson of Hawaiian educator Nona Beamer. He says his parents' breakup fostered his close relationship with his late grandmother.
"She would drag me around to workshops, presentations and hula. We developed an incredible bond," says Beamer, who grew up in Kauai's Wailua Homesteads with his mother, but spent a lot of time with his grandmother on Oahu.
Beamer attended Kamehameha Schools and admits he wasn't the best student.
"If you talk to people who knew me, they'll say, 'Dr. Beamer? Who the hell is that?' " he laughs. But he developed competitiveness through sports, playing soccer, basketball, track and especially football. After a football scholarship briefly took him to Bethel College in Newton, Kan., Beamer headed to Occidental College in Los Angeles to be closer to the ocean. That's when his life's second defining moment occurred.
"I was almost done with my philosophy degree, but needed two years of a foreign language. I wanted to return to Hawaii to study Hawaiian at UH," explains Beamer. "But (Occidental) didn't consider Hawaiian a language since only one university taught it. I felt they didn't value my native language so I left, came back to Hawaii to finish my degree and got a second bachelor's degree in Hawaiian Studies, as well."
A master's degree and Ph.D. in cultural geography followed, as did a job working in resource management with the Kamehameha Schools Land Assets Division.
He returned to UH-Manoa as an assistant professor at the Center for Hawaiian Studies and Richardson School of Law, commuting from his home in Waimea on Hawaii Island.
"He has a depth of moolelo ('talk story' or shared experience) from which he draws and that touches the lives of young people," says Maenette Benham, dean of the Hawaiinuiakea School of Hawaiian Knowledge at UH-Manoa.
Beamer says his work straddles the fields of resource management and education. He also says his focus has become stronger since becoming the father of two children.
"In times past I may have said, 'I not going say anything,' but now I realize, if I don't speak up or bring knowledge and experience to the table, it may never get there and may adversely affect the next generation."
Lori Teranishi
Co-founder and principal, 
iQ360
Age: 44
"Work hard, no scared."
That's the advice Lori Teranishi's grandfather gave her as a child. "He would say, 'Work hard and treat others well. If you do, you don't have to worry," recalls Teranishi.
She took this advice to heart by setting aside her fears and leaving a lucrative and prestigious career in San Francisco as Visa's VP of product development, to move home and launch her own public relations company in 2011.
"I had my daughter, Kai, in 2005, and I realized I wanted to move back to Hawaii. I thought the surest way to control my destiny was to start a business. It was really a risk, but once you decide, you work hard to just do it."
With offices in Hawaii, San Francisco and New York, iQ360 (formerly IQ PR) is steadily building a prominent client base.
Hawaiian Telcom CEO Eric Yeaman met Teranishi in 2011, soon after she returned home after 24 years on the mainland, and contracted with her to assist his company.
"Lori is a believer in fresh thinking, which is evidenced by the way she approaches her work with us," says Yeaman. "There's always a desire to explore an idea further, to consider things from a new perspective and to not settle for doing things the same old way."
Teranishi says it was never her goal to be the biggest public relations firm in Hawaii, but to pursue excellence in her field.
"My industry is changing so rapidly and I'd like to be part of the movement to change it in a way that will benefit business in our communities," she says.
She says she has no regrets about coming home, for her 9-year-old daughter, Kai, and for herself. "When you go away and return, it becomes so clear that it's a huge benefit growing up in this environment. You know you've raised a child with a good heart," says Teranishi.
"And from a professional standpoint, Hawaii is growing in prominence. Geographical barriers to conducting business are shrinking due to technology and I think we're poised for the future."
Mark Noguchi
Chef/Co-founder,
Pili Group
Age: 37
Iʻm not a cutting edge chef. I'm not someone who redefines the scope of food that we eat," says Mark Noguchi. "But I get to meet people through food. Food is the vessel that transcends us and brings us together. That's why I cook."
But Noguchi, or "Gooch," as family and friends call him, had a bumpy ride on his way to being a chef. Kicked out of Punahou School three months before his freshman year for stealing the Mercedes emblem from Punahou president Rod McPhee's car, Noguchi bounced from Assets to Roosevelt, Kalani and Kaimuki before earning his GED in 1992.
He moved to Hilo with a girlfriend, who broke up with him a week later, and lived out of his van for eight months.
"But that all changed my life for the better. I went back to school and joined Halau O Kekuhi," he explains.
He dedicated himself to hula for six years and traveled the world sharing the dance. But he says only family members could advance in this halau, so after soul-searching and a friend's suggestion, he enrolled in Kapiolani Community College's culinary arts program. He moved to New York to study at the Culinary Institute of America, landed an internship at The Greenbrier in West Virginia, then came home to work at, in turn, the Kona Village Resort, Chef Mavro and Town.
In 2011, he and partners opened Heeia Pier General Store & Deli, but Noguchi left in 2012 to launch Pili Group with public relations executive Amanda Corby. He and Corby tied the knot last October and welcomed a baby girl in January.
In February 2013, Hawaiian Airlines selected Pili Group to provide food service at its corporate offices. Consistent with Noguchi's food philosophy, LunchBox by Pili serves meals made from fresh, local products and ingredients.
As a self-described "person of extremes," Noguchi no longer dances hula, as he prefers to focus on one thing at a time. But hula influences his cooking.
"I cook from a hula perspective. When you hula and you have to gather laau (products from the Earth) to make lei, you become hyper-aware of your surroundings. When you have to make a kukui lei and you're driving down the road, you notice every single kukui nut tree. You learn to appreciate everything and only use what's necessary."
Sharon Ann Thom
Senior VP and Hawaii area manager,
Kiewit Building Group
Age: 45
Sharron Ann Thom was promoted to senior VP at Kiewit Building Group in 2013, just three years after joining the company. One key to her quick rise is her focus on human relations, says one of the employees she supervises.
Alika Fujimoto, Kiewit project executive, says he admires Thom's commitment to every employee and the company as a whole.
"She has a passion for the industry and creating a team environment to help individuals grow and succeed," Fujimoto says. She helps everyone feel they are contributing to the organization's success and future, he adds.
Thom, who was born and raised in Hawaii, says she fell into her career path and fell in love.
"It was the perfect fit for my personality. To be able to stand and look at a building after the project is complete gives me great satisfaction," she says.
As Thom sees it, "no" is not an acceptable answer. "There is always a way to get work done," she says. "In addition, the one rule I live by in both my professional and personal life is kinaole – do the right thing, with the right people, at the right time."
Given her hectic work life, most of her free time is dedicated to her family – her husband and son – but she also believes it is important to give back to the community. She sits on the board for the March of Dimes, the Waikiki Improvement Association and the General Contractors Association. She is also active with the Waikiki Community Center's Facilities Committee.
Thom credits her father with teaching her the value of staying true to herself, never to compromise her personal ethics and integrity. From her mother, she learned humility.
"I am not the best, but I should always strive to be the best I can be," she explains. From both parents, she learned the value of respect.
She is inspired by her popos (grandmothers). "On my mother's side, my Popo Ching worked full time at Pearl Harbor and raised nine children; she often would leave and return home in the dark."
On her father's side, Popo Thom came to the United States with six children and a sick husband, who soon died. She learned English and supported her children.
"Remembering the adversity that these two amazing ladies successfully overcame inspires me to take on the opportunities that life brings my way."
George Greene
President and CEO,
Healthcare Association of Hawaii
Age: 43
When George Green took over in 2009 at the Healthcare Association of Hawaii – an organization that includes all Hawaii hospitals and nursing facilities – one area he looked into was federal reimbursements to the state for Medicare and Medicaid patients.
"In 2009, we were in the bottom quartile for (federal) reimbursements in the country," says Greene.
With his leadership, the Legislature passed a law that helped the state earn an extra $31 million in 2012 and again in 2013.  "People had been so focused on patient care and the traditional practice of medicine, they hadn't thought to look at these kinds of opportunities," he says.
The federal government is now footing 83 percent of the cost of healthcare for Hawaii's Medicaid patients, compared to 70 percent before, says Greene, who has spent most of his career dealing with government regulations.
After law school at the University of Tennessee, Greene worked for congressman Bob Inglis from his hometown of Greenville, S.C., and then with the National Association of Home Builders, San Diego Mayor Susan Golding (helping raise $451 million to build Major League Baseball's Padres a new stadium), San Diego's Sharp HealthCare system and, finally, as Region 9 executive director for the American Hospital Association.
His interest in healthcare began when he was 18 and accompanied his mother to the hospital where his grandfather had just died. The two were sent to a room where his grandfather's body lay on a table, unshaven and clad only in a hospital gown. His mother broke down when she saw her father like that.
"I knew this was wrong," he says. "Why would you take my mother in here without giving her some preparation to see her father? I just knew that was not the way healthcare should be."
Dr. Rachael Wong, the Healthcare Association of Hawaii's VP and COO, says Greene has made a huge difference in many areas of Hawaii healthcare.
"In a difficult financial climate and with unprecedented change for healthcare organizations, George has taken incredible strides to make a difference for those providing care in Hawaii," she says. "His leadership was instrumental to the passage of legislation to streamline access to long-term support and services for older adults, appropriate funds for emergency services, eliminate conflicts between state and federal health information laws, facilitate hospital accreditation, encourage sharing of best practices among facilities, and protect healthcare workers."
Erika Lacro
Chancellor,
Honolulu Community College
Age: 41
Expect an explosion of expanded programs and construction as Honolulu Community College ramps up its workforce training to provide young people with 21st-century skills. Also expect to see Erika Lacro enthusiastically leading the expansion and modernization.
Lacro has helped oversee a lot of developments in the two years since she became chancellor:
The Legislature allotted $38 million to build an Advanced Science and Training Center. "We're teaching science in a building older than I am," Lacro says, but soon that will change.
An enhanced relationship with Pearl Harbor to provide apprenticeship training in applied engineering for as many as 180 applicants annually – up from about 120 each year. That's the workforce that keeps the base's ships and subs in top condition.
Continuing growth of a high-tech recording studio built four years ago, which is considered the most modern in the state.
Establishment and growth of a program in construction management that aims to train those already working in the field for greater responsibilities.
Using social media to connect more meaningfully with students and other people at HCC. "Our campus is focusing on using all of social media to connect with students. We're finding social networking indirectly enhances student learning," she says.
Expansion of the three-year-old Jump Start program to give high school students an early start on technical training by taking college courses during high school.
Working on establishing a reverse transfer system for college credits so students can complete a two-year AA degree even if they've transferred to UH-Manoa after just a year. If they end up not completing a four-year degree, says Lacro, the students will at least end up with an AA degree.
Somehow, during all this activity, she recently completed her Ph.D. in communication and information sciences. "I rarely give up on anything," says Lacro.
Lacro is the principal investigator on a $25 million federal Department of Labor grant, and it's her responsibility to make HCC the hub for funneling more funding into workforce-development training at all seven community colleges.
"Erika is an active and visible force in the local Kalihi-Palama community and in the larger Honolulu urban area," says HCC's faculty development coordinator Jerry Cerny. "She has an outstanding future for advanced leadership positions in the UH system."
Rechung Fujihara
Co-Founder,
CEO and "Enzyme," Box Jelly
Age: 31
Rechung Fujihara has always marched to a different drummer.
His father is an African-American Tibetan-Buddhist-trained lama who grew up in Ewa Beach. His mother is a Tokyo-born interior designer. Fujihira credits his parents with fostering his creativity and opening his mind.
"They're kind of hippie-ish parents," says the 2000 Mid-Pacific Institute graduate, who is also dyslexic. "They exposed me to a lot of stuff. I never realized it while I was growing up, but I'm lucky."
He and a Chaminade classmate, Tony Stanford, opened the Box Jelly, Hawaii's first coworking space, in 2011 in Kakaako.
"It was originally going to be a pop-up. We planned to have a van and set up pop-up coworking spaces and disappear," explains Fujihira. "We came up with the name since box jellyfish come in after the full moon, pop up, sting a bunch of people and disappear."
Instead, they set up a permanent shop behind Fishcake, Fujihira's mother's eclectic furniture store. Box Jelly attracted creative types and budding entrepreneurs, including Chad Kahunahina. The founder of Experience Hawaii, an online activity-booking company, met Fujihira just as Box Jelly opened. He now looks to Fujihira as a trusted advisor.
"Rechung's innovative and always looking for solutions," explains Kahunahina. "At his age and this stage in his career, his networking is amazing. He's comfortable with CEOs and those running mom-and-pop businesses. And he's not afraid to make calls to connect people."
Fujihira agrees that he enjoys making connections.
"I can help in the beginning phases when people are starting up," he explains. "For those coming from the corporate world or are just out of school, I help them understand that the entrepreneurial mindset is going beyond the idea. The idea is important, but executing and sticking to it is harder."
That's what he's doing with Box Jelly.
"I want Box Jelly to be a space where we can work on change and bring people with great ideas together. We need to hone in on what we already do here and how we can use best practices from around the world to make Hawaii a better place."
Amy Asselbaye
Board of Education,
Waianae Coast Comprehensive Health Center,
Island Brew Coffeehouse
Age: 43
Amy Asselbaye defies easy description. Best known as Gov. Neil Abercrombie's former press secretary and chief of staff – a woman who started in his Washington, D.C., office right out of Florida State University – she is now deeply immersed in many aspects of Hawaii.
In Hawaii Kai, she and her husband, Charles, are part-owners of a coffee shop; downtown, she's a newly appointed Board of Education member; on the Leeward Side, she's responsible for helping the Waianae Coast Comprehensive Health Center create a five-year plan for improving health in that area.
The latter role, she says, "is a focused effort to help build bridges and connect us to resources," which includes writing grants and bringing disparate groups together. It also means tackling one of the coast's biggest health problems – diabetes – using a $50,000 Kaiser Foundation grant to help create a plan to curb the disease among Native Hawaiians.
"Fifty percent of the children starting kindergarten on the Leeward Coast are either obese or severely obese," says Asselbaye. "Native Hawaiians get chronic diseases eight years earlier (on average) than others in Hawaii."
A mother with three children – ages 14, 11 and 8 – Asselbaye left the governor's office in 2011 partly to help her husband, a master coffee roaster, to open his own coffee shop, but also to expand in new directions of her own and spend more time with her family. She says a poem from her 11-year-old spoke of seeing her mother "as if from a distance" and helped her realize the cost of her government career. She no longer flies back and forth to Washington as she did for the years she managed Abercrombie's offices in D.C. and Hawaii.
Nowadays, her mornings include dropping off the two older children at school and then returning home for breakfast with the youngest before his drop-off.
"I want my children to know that it's important to work on something you love," Asselbaye says, "and I want to be able to make even a small difference."
Asselbaye already has, says Karey Kapoi, CEO of Island Soul Entertainment, who nominated her for the 20 for the Next 20 honor. "Amy works tirelessly on behalf of others," Kapoi says, constantly thinking about "how her work will affect our state today and moving forward. These things set her apart as a visionary for our state and a leader for the current generation."
Teri Orton
General Manager,
Hawaii Convention Center
Age: 45
The first thing Teri Orton asked when taking the reins as general manager of the Hawaii Convention Center last December was, "Is there a shower here?"
It's not a question most would ask, but when Orton is training for an Ironman triathlon, she has to fit 2-mile swims, 20-mile runs and 50-mile bike rides into her day. The determination and discipline she brings to triathlons is also evident in her work life.
"If I set a goal, I work as hard as I can to achieve it," says the 1986 Kahuku High graduate and Windward Community College alumna, who has 17 years of industry experience and a lot of respect from her peers. She has held leadership roles with the Sheraton Princess Kaiulani, W Diamond Head, The Ilikai, Embassy Suites and, most recently, Outrigger Enterprises Group, where she served as vice president of condominium resort marketing.
When the Hawaii Tourism Authority selected Los Angeles-based AEG Facilities to replace SMG Hawaii to run the 1.1 million-square-foot convention center in August, she was recruited to take the lead.
"This opportunity just found me. I was really happy at Outrigger, but David (Uchiyama) suggested I meet with AEG to learn more about them," explains Orton. "After finding out about the resources AEG brings to the table, I got very excited about the job."
AEG owns or is involved with more than 100 of the world's prominent sports and entertainment facilities, including the Staples Center in Los Angeles.
Orton says her main focus at HCC will be getting business on the books and putting together an exceptional sales team. At the moment she oversees approximately 85 employees.
"My management style is to treat people with respect and have integrity in everything I do. I don't compromise that," she says. "Being kind to people goes a lot farther than just barking orders."
Uchiyama, HTA's VP of brand management, praises Orton's leadership style.
"She leads by example and is approachable, which draws respect and esteem from her colleagues," he says. "But while many often make the mistake of underestimating Teri because of her laid back and good nature, those who work with her know that she is a force to be reckoned with."
Carmille Lim
Executive director,
Common Cause Hawaii
Age: 27
Before she became an advocate for honest, open government, Carmille Lim had to become honest with herself. Dentistry was a compromise between Lim and her family, which preferred the job security of nursing. She had completed three years of pre-dental training and worked as a dental assistant.
"One day, as I was washing my hands, I finally accepted that I was not fulfilled, that I wanted to do something with a wider impact," she says. "Not long after that moment of clarity, I quit my job, changed my major, and immersed myself in more and new community-service experiences."
Lim was born in the Philippines and grew up with her sister and father, who was in the U.S. Navy. She lived in Japan and on the continental U.S. before moving to Hawaii in 2002. Among her influences was her first-grade teacher, who introduced her to human rights and social justice. In middle school, Lim says she "ran with the wrong crowd" and her social studies and band teachers intervened.
"They encouraged me to use my energy toward something good and meaningful for the community, and reminded me how my relatives, who were still in the Philippines, would have made every opportunity count. That stuck with me," she says.
Today, she focuses on making a substantial contribution rather than being "successful," Lim says. "I am dedicated to my causes, not my career." One cause is same-day voter registration and widespread vote-by-mail, so more people can cast ballots.
Leslie Wilkins, VP at the Maui Economic Development Board and director of the Women in Technology Project, serves on the Hawaii State Commission on the Status of Women with Lim.
Wilkins says Lim has many qualities of a good leader. "She has the ability to listen, she is a very good speaker, she is very diplomatic, and yet she is focused and unwavering about equity and social justice."
Although Lim manages a nonprofit, she treats it as a business. "We cannot spend endless hours on a project, and we cannot put our bottom line on the backburner," she explains.
When asked what inspires her, Lim says, "While I moved around growing up, I spent my summers in the Philippines, so I have seen how my life could have been. While I did not grow up privileged, I feel so fortunate to be an American citizen now. What motivates me is gratitude, and my sense of obligation to 'give back.' "
Joy Barua
Director,
Community Benefit and Health Policy,
Kaiser Permanente Hawaii
Age: 37
Joy Barua learned to stand up for others when he was 9. Today, that's his job, supporting Kaiser's mission of promoting community health.
Born in Bangladesh as the eldest of two sons, Barua excelled at a competitive exam and was sent to India to start third grade at an elite English-language boarding school. "If you've seen the Harry Potter movies you understand" what it was like – minus the magic. "It was tough," but the strict rules were designed to teach responsibility and encourage students to support each other. Those lessons stuck.
After completing high school in Japan, he applied to Hawaii Pacific University and was accepted by the business school. In his first year at HPU, he began an internship in Kalihi at what is now called the Pacific Gateway Center, to help immigrants obtain social services.
"A lot of immigrants don't know how to get a state ID or housing services. Some need to learn to speak English or need cultural lessons – how to navigate their way in a new country," Barua says.
The internship led to a job as a project manager and, at age 19, he planned and helped launch Hawaii's first community-development financial institution. It became the federal Small Business Administration's most popular micro-lending program in Hawaii, supporting more than 100 businesses a year. Barua won SBA Hawaii's Minority Small Business Champion Award in 2010.
"When you help a business navigate through the early challenges of inception, your investment pays many dividends – job creation, growth, tax-revenue generation and much more," he says.
Jayson Harper, general manager of Honolulu Civil Beat and Huffington Post Hawaii, says Barua is a friend who "shares willingly what he knows and is able to effortlessly share complex ideas in ways that make sense and are relevant."
One of his colleagues at the Honolulu Community Action Program, Lynn K. Cabato, praises Barua's penchant for giving credit to others. "With his wealth of knowledge and unflinching courage," she says, he takes on challenges and turns them into positive achievements.
One example: Barua learned that local farmer's markets did not accept the EBT cards that low-income people use for their food stamps and other benefits.
So he lobbied for enabling legislation and today a growing number of farmers markets have terminals that accept food cards.
Zachary McNish
Legal counsel,
RevoluSun
Age: 36
Zachary McNish's appreciation for the environment began in the Upcountry Maui eucalyptus groves and gulches where he played as a child. The appreciation deepened when he followed his father's lead in becoming a Peace Corps volunteer.
"My dad always had these great stories about serving in Peru," says McNish, who became a Peace Corp volunteer in Panama in 1999, after earning a B.A. in U.S. History from Williams College in Massachusetts.
His work with Panamanian farmers led him to start a small nonprofit to help indigenous communities gain legal title to their traditional lands. The group also helped one of its leaders become the first of his people to obtain a law degree.
Following the Peace Corps, McNish earned his own law degree from Duke University.
"After I graduated from law school, I knew I'd eventually return to Hawaii but thought I'd stay on the mainland and work for a while," recalls McNish. "But, in my second year of law school during an interview for a summer job at a Washington, D.C., firm, the interviewer asked, 'Why do you see yourself in D.C. in five years?' And I had one of those very rare 'ah-ha' moments. I thought, 'I don't!' I realized that it was time to go back to Hawaii. I cancelled the rest of my interviews, finished my last year of law school and returned to Hawaii."
McNish worked for Alston Hunt Floyd & Ing, where he focused on employment law and government relations, representing clean energy companies and organizations, but left in October 2012 for a locally owned solar company, RevoluSun.
"Zach brings a very high level of skill, diligence and insight into his work and he has fantastic judgment when it comes to making decisions and evaluating issues," says Mark Duda, RevoluSun principal.
McNish says he brings two lessons from the Peace Corps to his job and everyday life. The first is that a single person can make a difference.
"The other lesson is that you don't need to have an intellectual conversation with someone to make a personal connection," he explains. "By sharing who you are and learning about who they are and just talking about things like the weather, crops and mud, you can make a meaningful connection."
Thomas Lee
VP for Development, Hawaii Region,
Hunt Companies
Age: 37
Ask Thomas Lee where he's from and his response is, "all over the place."
He's not kidding.
"I was born in Korea, but we moved to Long Island, New York, then to Syracuse, where my dad went to school," recalls Lee. "Then my dad read that Irvine, California, was the best place to raise kids so we moved there until I was in 10th grade, but I finished high school in Beaverton, Oregon."
Lee returned to California to attend the University of California, Davis. After earning his bachelor's degree in managerial economics in 1999, he went to work for Robertson Stephens, a San Francisco boutique investment bank.
"I got laid off in 2001 due to the dot-com meltdown," says Lee. "Everyone knew it was coming and it was a sign of the times. I have images of being escorted out of the building carrying my box of belongings. I remember looking across the street and seeing someone else in the same boat, carrying a box, too. Hundreds of people were getting laid off each day at the time."
After a few odd jobs, Lee moved back to his parents' home in Oregon "to help my dad, who was designing and building homes," he says. "I thought it was a good idea, so I moved back and enrolled in a construction management program at a local community college."
Lee moved to Honolulu to join Hunt in 2006, managing projects, including the redevelopment of the Waterfront at Puuloa in West Oahu and the restoration and stabilization along the Iroquois Point shoreline. He has been through the ups and downs of the industry.
"Thomas has been an integral part of our team through some tough recessionary times," says Steve Colon, president of Hunt Development Group's Hawaii Division. "But it's more than what he does for our company that makes him a leader. He's firmly committed to raising awareness of sustainability and preserving local resources. He wants to make Hawaii a better place to live."
Lee says he has a vested interested in Hawaii's future.
"My wife is from San Francisco and our friends and family are in California, so we have deep connections to the mainland," says the father of two. "But Hawaii is where our family is now. This is our home."
Nathan Fong
VP, Retail Services Group & Shopping Center Division,
Colliers International
Age: 38
In 1985, when the first Nintendo game system hit the market, 10-year-old Nathan Fong asked his father for one.
"He said, 'No way, $100 is way too much for something like that,' " remembers Fong. "But I was determined. So I went to my grandfather's farm in Kaneohe and picked about 30 pounds of lychee, then called all the supermarkets asking them if they wanted to buy the fruit. I made enough money to buy the Nintendo."
Fong brings that hard work and drive to his role as a real estate advisor with expertise in shopping-center leasing, sales and acquisition. In a business in which most people have good years and off years, he has been a Colliers' Top Producer for the past nine years.
"Nathan started 13 years ago as a researcher and runner for two experienced agents," says Andrew Friedlander, principal broker. "He is a sponge for knowledge and his day usually starts between 3 and 4 a.m."
Fong went to Pacific Lutheran University in Tacoma, Wash., for a year, but ended up at UH-Manoa.
"I was clowning around there so my parents brought me home and I enrolled at UH for about six or seven years. I still haven't graduated," says Fong. Juggling jobs as a waiter and starting a business in auto detailing with a friend, Fong decided to open a nightclub.
"My mom was working at Colliers, so she told me to take my nightclub idea to an agent named Jamie Brown," says Fong. "After talking to Jamie, I decided to forget the nightclub and was excited to get my real estate license instead. My mom had tricked me."
He struggled in his commission-only job for three years while waiting tables at night to pay the bills. "By my third year, I had talked to 300 people and made about $1,000. Many agents quit by this time, but I was determined to stick with it. Then everybody I had talked to in my first three years started coming around by my fourth year," Fong says.
At the time, he asked himself how an inexperienced kid could compete with older agents.
"I started coming it at 4 in the morning and leaving at 8 at night. First one in, last one out. That became my motto."
Nicole Velasco
Executive Secretary of theNeighborhood Commission,
City & County of Honolulu
Age: 27
Nicole Velasco is a Kalihi girl with a Punahou education, an Ivy League degree and, though not yet 30, a Cabinet position with the Kirk Caldwell administration.
Velasco has had her share of good luck and bruising disappointments. Each time things go badly, she adjusts course and moves on.
Consider the drama of Election Night 2012.In a talk last August at TEDx Honolulu, she teased and enticed the audience with her recollections of the first, second and third ballots. By 2:30 a.m. on her Big Night, the close contest was over. She had lost the race for state House District 30 (Kalihi) by a mere 120 votes. Supporters were devastated, Velasco merely numb.
That's a short version of why Velasco was available when asked to lead the city's Neighborhood Commission, with a staff of 16.
Neal Okabayashi, a senior VP at First Hawaiian Bank, met Velasco when she was a Punahou Carnival student co-chair. A check list for the job includes: smart, organized, able to mesh the talents and viewpoints of parents, alumni, students and volunteers. A carnival chair "cannot get the job done unless you can get this diverse set of people to be on the same page, and that's what she (and her co-chair) did," recalls Okabayashi.
"You learn a lot about a person during his or her first political campaign, especially against a formidable opponent," Okabayashi says. "And one thing I learned is that she exemplified Ernest Hemingway's definition of courage as 'grace under pressure.' "
After a summer job at Google and post-college work in New York City, she learned from a friend's email about Furlough Fridays and realized she had to get home to Hawaii. "Why would a school system already struggling to solve budgetary problems solve them by cutting school days?" she wondered.
To get her sea legs in Hawaii politics and do some good, she first worked as an analyst for both the state Office of the Auditor and the Finance Committee of the state House. Now, she leads the commission that provides administrative and technical support to the city's 33 neighborhood boards.
"It's no simple task, but it is very rewarding," Velasco says, adding, "You never know the contribution you were meant to make – you'll never know if you don't try."
Paul Mcelroy
VP of Development,
Trinity Investments
Age: 36
Paul Mcelroy would never be in Hawaii managing multimillion-dollar hotel renovations if he hadn't been looking for adventure back in 2000 when he was about to graduate as a civil engineer and quantity surveyor from the University of Ulster in Northern Ireland.
He applied for a job in San Francisco with Rider Levett Bucknall, a construction consulting firm he discovered on the Internet. Then, he almost deleted an email when a job offer came from RLB's Hawaii office.
"The sender was Maelyn Uyehara and I thought it was some bogus company," he says with a laugh. Before calling her, he had to look up where Hawaii was.
"I honestly didn't know," he admits.
After 10 years managing construction projects for RLB, including renovations at the Hilton Hawaiian Village, restoration of its lagoon and oversight of the new Grand Waikikian timeshare, then renovations at the Royal Hawaiian and Sheraton Waikiki, he joined the Kyo-ya management team.
Former Kyo-ya COO Ernest Nishizaki saw exceptional leadership qualities in McElroy even before the company hired him. "He led the team of architects, engineers, interior designers and contractors through this multiphase, complex project with a level of dedication and professionalism second to none," Nishizaki says.
In February, McElroy left Kyo-ya to become VP of development at Trinity Investments, which owns the Kahala Hotel and Resort and the Makena Beach and Golf Resort on Maui.
When McElroy first arrived, RLB asked what else it could do to help keep its young recruit in Hawaii. He replied: "If you find a soccer team, I'll be fine!"
Today, he is the manager, the captain and a player for Kapaolono Dawgs, an amateur men's team. "We went from being this really bad team – I think we were the 'under-dawgs' – to being one of the top two or three teams in Hawaii," he says with pride.
In fact, his business leadership philosophy stems in part from his years playing and coaching soccer, both in Ireland and Hawaii, where he also coaches soccer at Mid-Pacific Institute.
"In team sports you realize even if you're the best player, you're nothing without your teammates. It's the same at work," he says.
"I'm all about building teams and relationships and it's so important to empower the teams I build. … I steer people in the right direction, but I don't micro-manage. I believe if you're micro-managing everything that's going on, you lose the ability to see the big picture."
Jason Fujita
VP,
Consumer Sales & Product Marketing,
Hawaiian Telcom
Age: 38
As a boy, Jason Fujita often sat at the dinner table with high-level executives and future CEOs such as Bob Hiam and Mike Gold. Fujita's mom, Georgiana Fujita, retired senior VP and chief information officer at HMSA, often took her son to company events.
"Her expectation was that I could hold conversations with adults," says Jason Fujita. He believes such exposure to people led him on his current path.
The 1993 Iolani School graduate says his parents encouraged him to pursue engineering at Santa Clara University, earning his bachelor's degree in civil engineering in 1997. But, Fujita says, his people skills drew him to business. Soon after graduation, at the age of 22, he was chosen to participate in a two-month national training program by GTE. He focused on sales and joined the company as an account executive.
Over the past 13 years, he has worked his way up the corporate ladder through all the changes at the phone company, from the days of GTE Hawaiian Tel to Verizon Hawaii, Hawaiian Telcom and its Chapter 11 bankruptcy, to its emergence now as a publicly traded company.
"He's a Hawaii success story, a local boy who has consistently exceeded expectations, leading to well-deserved promotions to roles of increasing responsibility," says John Komeiji, Hawaiian Telcom's senior VP and general counsel. "Jason's well respected by his peers and his employees."
Fujita oversees the residential and business call center for sales and service, the door-to-door sales team, bulk agreements for residential buildings and pay phones.
"I love this company. I have a personal stake in terms of the people I work with," he says. "I know I'm one of the people who plays a big role in the health of the business and I just want this company to succeed."
According to Komeiji, Fujita isn't afraid to make tough decisions.
"But, at the same time, he's empathetic, taking into consideration how things impact both customers and employees," says Komeiji. "As a young leader, he has been in uncomfortable situations, but has managed them with consummate grace and professionalism."
"I've been really lucky to be where I am and fortunate to have a lot of good leadership mentors along the way, like Eric (Yeaman), Warren Haruki and Duane Kurisu," says Fujita. "My success is never based on what I do. I work for my people, not the other way around."
Hiilei Kawelo
Executive director,
Paepae O Heeia
Age: 36
Hiilei Kawelo knows exactly where she'll be 20 years from now.
"I will be sitting here eating fish from this pond," she says, looking at the 800-year-old, 88-acre Heeia fishpond. "We'll be distributing fish throughout the community. I probably won't be lifting the rocks by then, but hopefully there won't be a lot of rocks that need lifting. Just more fish."
Kawelo is one of eight founders of Paepae O Heeia, a nonprofit on a mission to restore the fishpond. While growing up in this Kahaluu neighborhood, Kawelo says she didn't even know the pond existed and learned about fishponds in a Hawaiian Studies class at UH.
While pursuing a B.S. degree in Zoology at UH-Manoa, Kawelo discovered that fishponds run in her blood. Her grandfather's family took care of a fishpond in Kaneohe and another relative cared for a fishpond in Pearl Harbor.
She volunteered to help restore the Heeia fishpond in 1998 and education provided a further catalyst in 2001. "With the charter-school movement, there was a huge need to educate kids in nontraditional settings," she explains. "The fishpond would serve as an outdoor learning lab, giving kids a way to get stoked on science, math and Hawaiian culture."
At the time, Kamehameha Schools was leasing the pond to a private aquaculturist, but agreed to fund Paepae O Heeia.
"It was a way for Kamehameha Schools to extend their reach, adding value to education and get one of their prime assets taken care of. We now educate 7,000 kids a year."
Mahina Duarte, principal at Halau Ku Mana, a public charter school whose students benefit from the fishpond, praises Kawelo's leadership.
"Her approach to decision-making, management and strategy development is led by her local sensibility and multigenerational thinking," says Duarte. "Her efforts have helped inspire other communities to view the fishponds not only as aquacultural settings, but as ecocultural spaces that teach communities to aloha aina."
Kawelo believes the fishpond can help rejuvenate a weakened sense of community.
"The fishpond is the vessel. It's a place that is welcoming of all, requiring a community to restore it. It's also an effort to benefit the whole community. There is nothing selfish about this place."
Danny Boren
Founder,
Skyline Eco-Adventures
Age: 35
Daniel "Danny" Boren has been an entrepreneur from the time he sold golf balls on the side of the road as a child.
By 15, he was a sales representative for a snowboard company, though mostly selling to his friends. By 23, he and his father had created the first zipline adventure tour in the U.S. – on Maui, where he grew up.
"I've always been figuring out what I enjoyed doing and trying to make that into a business," says Boren, who runs Skyline Eco-Adventures LLC, which now includes four ziplines that draw up to 80,000 visitors a year.
"For the first few years, we were the only ones doing this," says Boren. "There are now more than 200 in the U.S. and more than 20 in Hawaii. But our Haleakala tour was the first commercial zipline tour in the U.S."
Boren and his father brought the idea back from Costa Rica, where they'd gone for a college spring break. With investments from family and friends, the Borens hired a land-use consultant and created their first tour on the slopes of Haleakala.
"Typically, the way a zipline tour works is it's not just a single ride but has multistations. We never focused on the longest ride, but more about creating an experience: Going on a hike in the woods. You get to areas where instead of climbing down the valley you hook on and fly above it. You have two guides with you, and are hooked in by a guide at every spot."
Boren has since become "a sought-after industry consultant," notes Alvin Santander, VP and commercial-banking officer at Bank of Hawaii. Skyline has been named by Hawaii Business as one of Hawaii's Best Places to Work for the past five years.
Since his first successful venture, Boren has added three more tours: one above Kaanapali on Maui, another on Hawaii Island near Akaka Falls (a franchise) and another this past summer in Poipu on Kauai.
Boren is passionate about giving back to the community. Each November, he does a fundraiser for local charities on Hawaii's Arbor Day, planting up to 1,000 trees. He also helps to eradicate invasive species and gives 1 percent of his sales to environmental groups. To date, that has amounted to $600,000.
"We've been giving back since the day we started," Boren says.
Scott Kuioka
VP for Investments,
Island Insurance
Age: 40
Scott Kuioka sympathizes with commuters who make the trek each day between Honolulu and West Oahu. He's done that.
"For most of my grade-school years at Iolani, our family lived in Waipio Gentry and Mililani," says Kuioka. "We left the house before the sun came up, got to town, had breakfast and went to school. Then in the afternoon, we'd make the drive back home in traffic. It wasn't fun back then, but those who make that commute today have it much worse."
He says thinking of those who spend hours in traffic is one of the many reasons he's passionate about his job at Island Insurance.
"My job involves evaluating opportunities in Hawaii to make good strategic investments to make life better for the people of Hawaii," he says. "A good example is our investment in 801 South Street. While there are reasons people oppose the project, I truly believe the overwhelming need for access to affordable housing in town, so people don't have to spend so much time commuting, outweighs the arguments against it."
Following the birth of his first child in 2006, Kuioka made a difficult quality-of-life decision: Like many of Hawaii's best and brightest, he took a pay cut when he left a lucrative mainland job to come home. He was a portfolio manager at Mellon Financial in San Francisco when he accepted a job with Bank of Hawaii.
During his five years with the bank, Kuioka helped lead a transition to a different approach to serving trust clients, moving from investment managers picking stocks to the use of outside consultants.
In 2012, he met Colbert Matsumoto, Island Insurance's chairman and CEO, who told him about an opportunity managing investments through Tradewind Capital Group. TCG reinvests the earnings of shareholders of Island Holdings, the parent company of Island Insurance.
Kuioka was inspired by the idea that TCG made investments in businesses that could help Hawaii thrive economically. In April, he will have been on the job for two years.
"He has a quiet confidence that reveals itself when he confronts a challenge," says Matsumoto. "That's when he demonstrates his willingness to take on situations that many others would avoid or defer. When there's an elephant in the room, Scott isn't afraid to call it out."
Kuioka says his job allows him opportunities to do good things. "To be able to use my experience to make Hawaii a better place is something I work toward every day."