4 Successful Women's Roads to the Top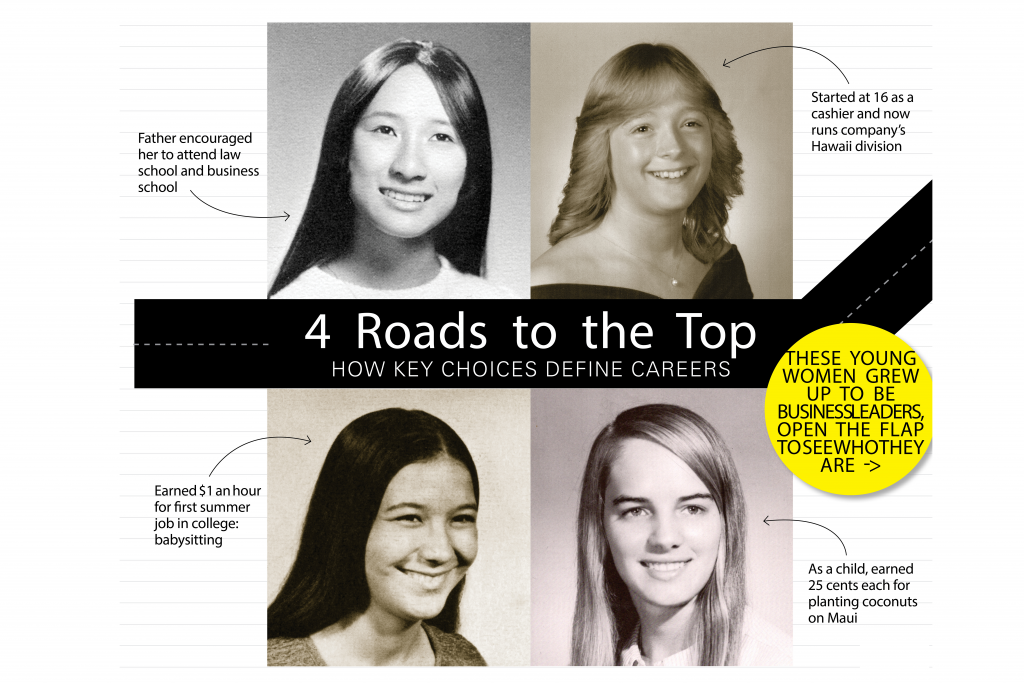 Each person's road to success is unique, but these four women shared similar challenges and goals. Each explains that success has never been about money or power, but about personal goals and helping communities.
• Attorney Crystal Rose, chair of Central Pacific Bank, also works as a Gentry Homesboard member, helping develop lots forHawaiian Home Lands, so families can have homes of their own.
• Denise Yamauchi, Burger King's Hawaii managing director, who started work there before she graduated from high school and never went to college, has guided the restaurant chain in supporting local college scholarships through the "Have It Your Way" Foundation.
• Constance Lau, president and CEO of Hawaiian Electric Industries, set up the financial infrastructure for the Consuelo Alger Foundation, which built self-help, low-income housing in Waianae and is now one of the largest private social-service organizations in the Philippines.
• Dr. Virginia Pressler, executive VP and chief strategic officer at Hawaii Pacific Health, created a specialty practice in breast-cancer treatment, becoming the first Hawaii surgeon to recognize the need for specialized training and care for this disease.
All four have bucked the male-dominated status quo, and either never saw a glass ceiling or ignored it. "My career has never stalled," reflects Lau. "And I think it's part of having a lot of balls in the air. A lot of the things I did led to the next thing."
Each has balanced career with the demands of marriage and raising children, and each believes they would not have succeeded without strong family support. "My dad's name is Charlie," says Rose, "and I could call him at 4 o'clock to pick the kids up if I was in court, and he would always be there. To this day he calls himself 'Charlie's Taxi.' "
Constance Lau
President and CEO, Hawaiian Electric Industries
"The glass ceiling? You just ignore it. I think I was probably fortunate to have people around me who really believed in equality and were willing to give me a shot. But I also remember all those classes in business school about how you become successful in business. One of the key qualities is you have to take risks and you have to get to a line job that's actually running an operation, being responsible for a profit and loss, rather than a staff job like PR or HR."
On law school
From the time I was little, Dad encouraged me to go to both law school and business school. He grew up in a very different Hawaii, before the Civil Rights Act, and I'm not even sure he went to sixth grade. He was born in 1904 and Mother in 1906, and there was still a Chinese Exclusion Act or quotas on immigration. He always told me he thought it would be important to become a lawyer so I would know my rights and be able to protect myself and my family and others."
On adaptability
"I grew up without a lot of structured anything. I remember writing one of my college application essays back at Punahou saying how adaptable I was and that probably characterizes my life more than anything else."
On balance
"You have to manage the balance. You should never take on more than you can balance. I learned early on I could only manage four major nonprofit boards at one time. I turn things down all the time."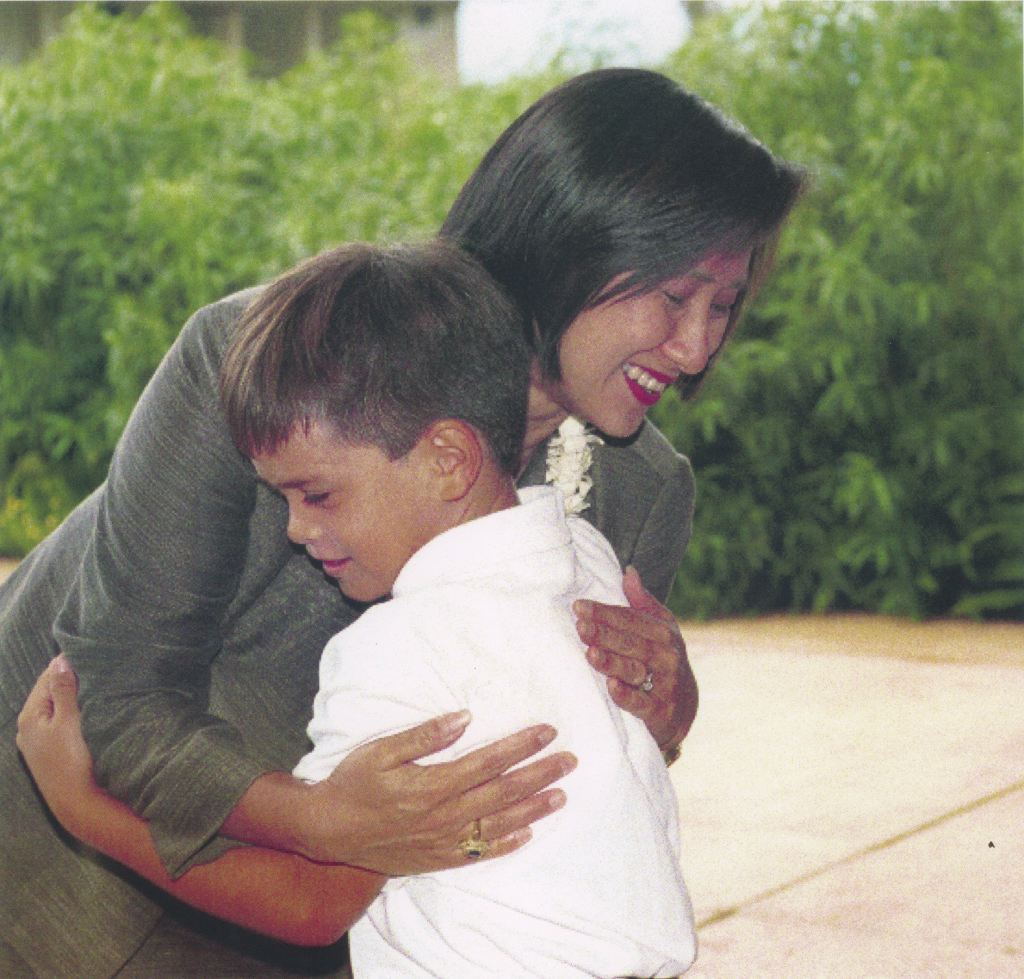 On childhood
"I have a sister quite a bit older, so I grew up more like an only child. We lived on Kaneohe Bay and I grew up watching the rain squalls come in across the bay, watching the sky a lot; things in nature were our toys. … (Brain research shows) kids who grow up around nature tend to be very creative because it's changing constantly. But I also took a lot of martial arts as a kid and they teach you how to meditate and be calm."
On her career path
"When they asked me to go over to American Savings in 1999 to understudy the president, I didn't want to go. Ever since the Savings & Loan crisis of the late 1980s, it's been a dying business model. (But) I saw it as a tremendously under-utilized asset that could do so much more for the community. So we set out to transform it and grow a commercial banking unit and a real estate unit and a full panoply of banking services. It's about the same size now but creates double the net income, and the profitability metrics are much higher."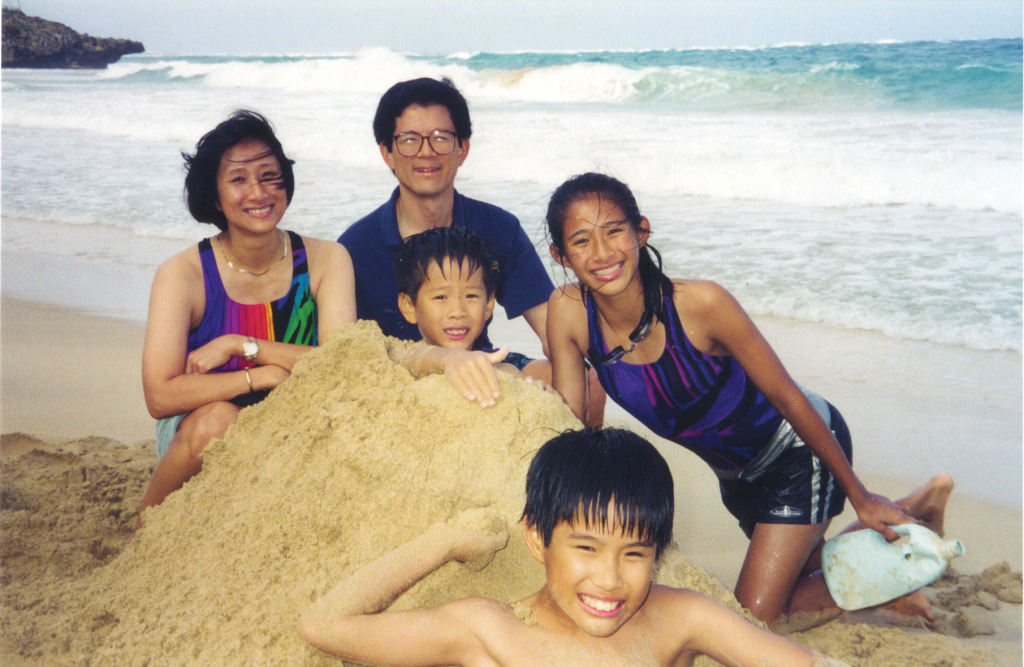 On family life
"As I was taking over American Savings in 1999 as COO, I was also helping rebuild Kamehameha Schools as an interim trustee. I would go to my day job at American and then my evening job at Kamehameha. And my kids were there every evening. We had a whole cabinet full of kids' movies and Russell would bring dinner. We'd bathe them in the shower there and they'd fall asleep. Even at HECO in my early years, my daughter tells stories of taking the cushions off the couch and building caves."
On education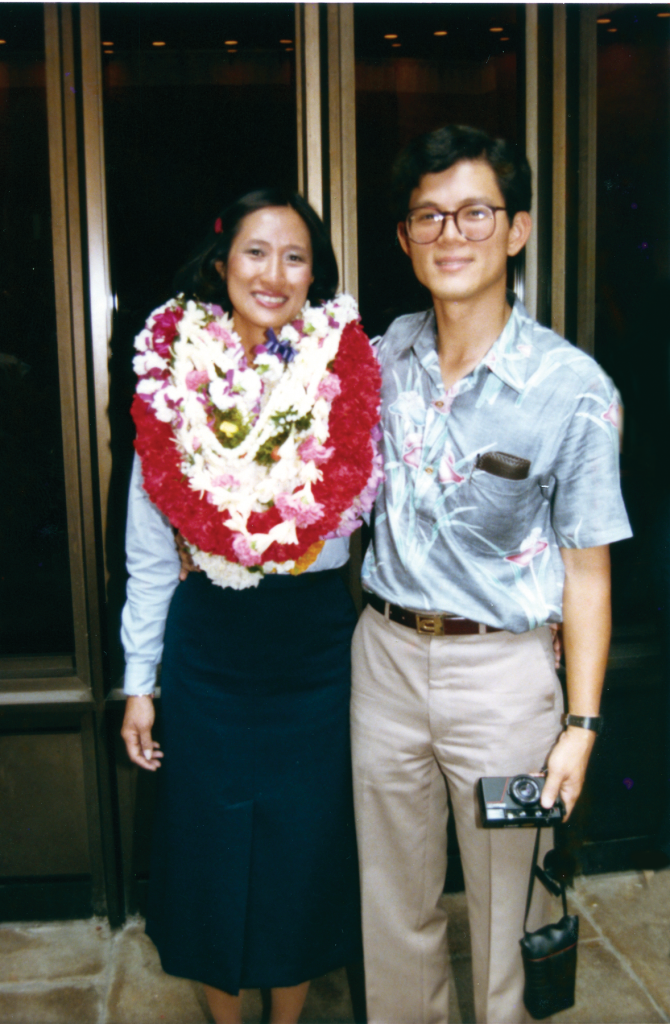 "Education probably made the biggest difference in my life. It made up for not having mentors. There are many ways to the top. But I do think highly technical backgrounds and highly disciplined backgrounds are very helpful. When I run a company, it's as important to look at the hard data as it is to rely on my intuition and creativity. The literature will tell you that the most successful people are those who can draw skills from both sides."
TIMELINE
1952 Born Honolulu
1970 Graduated, Punahou
1974 Graduated, Yale, B.S. in administrative sciences
1977 Graduated, JD, University of California
1977 Married Russell Lau (she knew him on Oahu and they met again skiing at Lake Tahoe)
1979 Graduated, MBA, Stanford
1979-1983 Attorney, Heller, Ehrman, White & McAuliffe, San Francisco
1984-1987 Assistant corporate counsel, HECO
1986 Birth of first child, Jennifer
1987-1989 Treasurer, HECO
1988 Birth of second child, Gregory
1989-1999 Treasurer, HEI
1991 Birth of third child, Eric
1997-1999 Financial VP/treasurer, HEI Power Corp., Director and/or officer of other HEI subsidiaries
1999-2007 Interim trustee, Kamehameha Schools
1999-2001 Senior executive VP, COO and director, American Savings Bank
2001-2006 President and CEO, American Savings Bank
2006-present President, CEO and director, HEI; chairman, HECO; chairman, American Savings Bank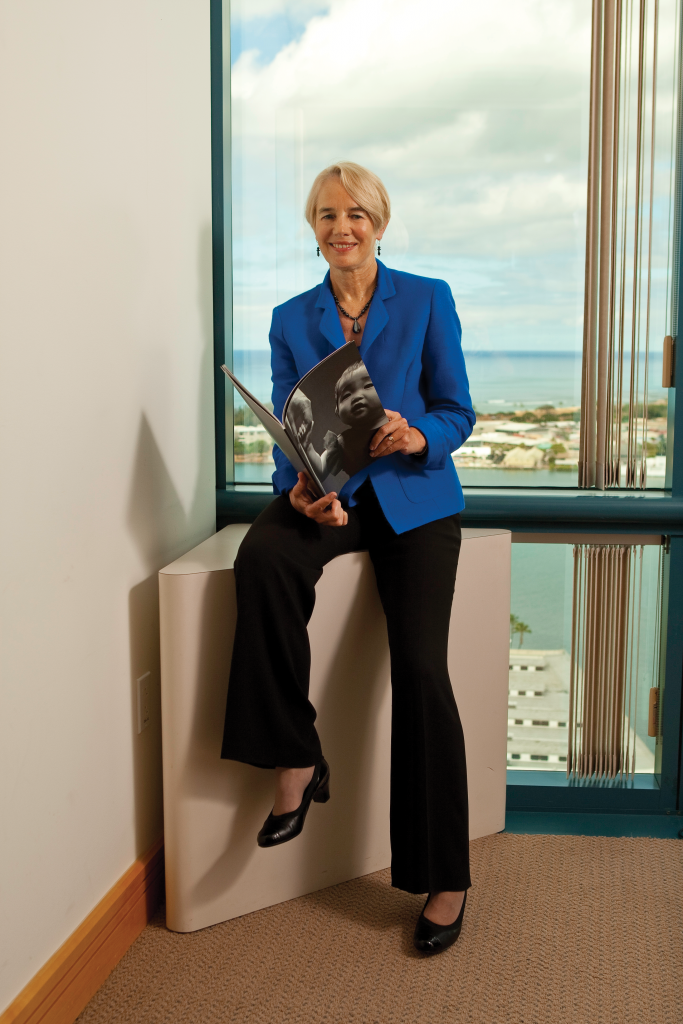 Dr. Virginia Pressler
Executive VP, Chief Strategic Officer, Hawaii Pacific Health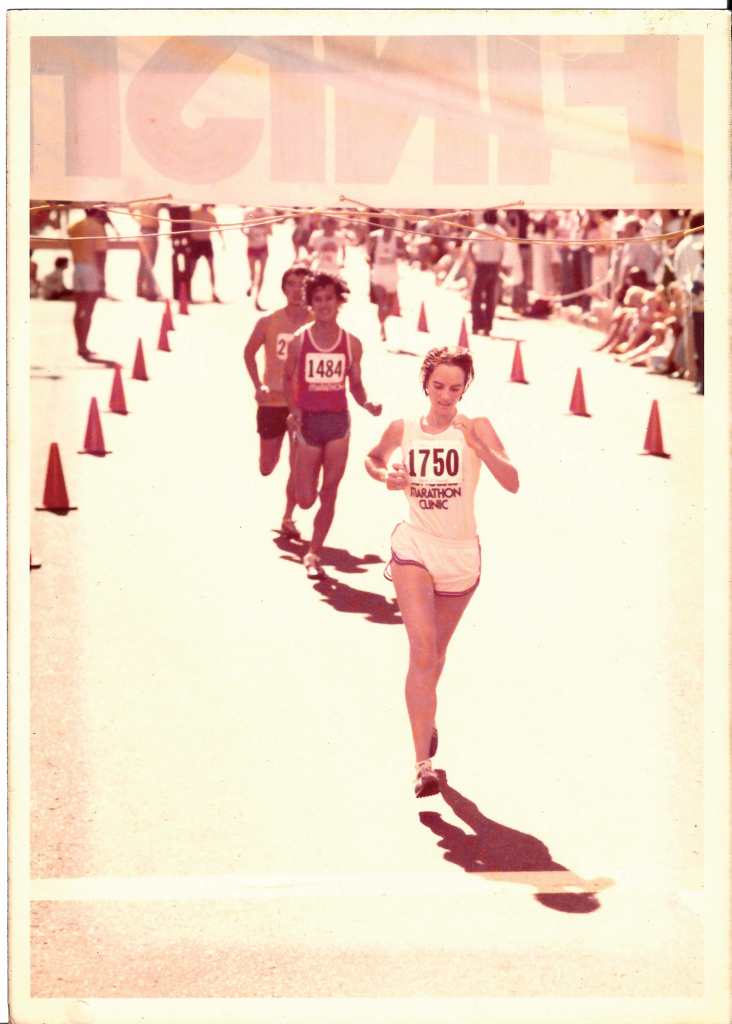 On moving up
"I graduated from college in psychology in three and a half years to save money and was a TA, which paid for all my tuition. When I wasn't in school I was working, so I graduated with no debt. At 22, I decided to get a real job. … I decided banking would be a good idea. I went to Bankoh … and they said, 'We could make you a teller.' I said, 'No, don't you have a management trainee program?' They said, 'Well, yes, but we've never had a woman in the program.' I said, 'Well?' I became the first one."
On limits
I remember oftentimes people saying, 'You can't do that,' and I'd think, 'You want to bet?' If you have your heart set on it and you're passionate about it, you'll find a way to make it happen. Don't let anyone discourage you."
On career moves
"At the bank, I became pretty obnoxious. I said I'd like to work in personnel and looked at what we could do to improve it. The next thing I was doing aptitude tests and went into the investment department because someone was out sick, and came up with a new system for knowing how much money we had in each of the accounts. But I found banking boring. One day after finishing a big transaction, I thought, 'Who cares? I want to do something meaningful in my life.' … I was 26 and going through a mid-life crisis."
On solutions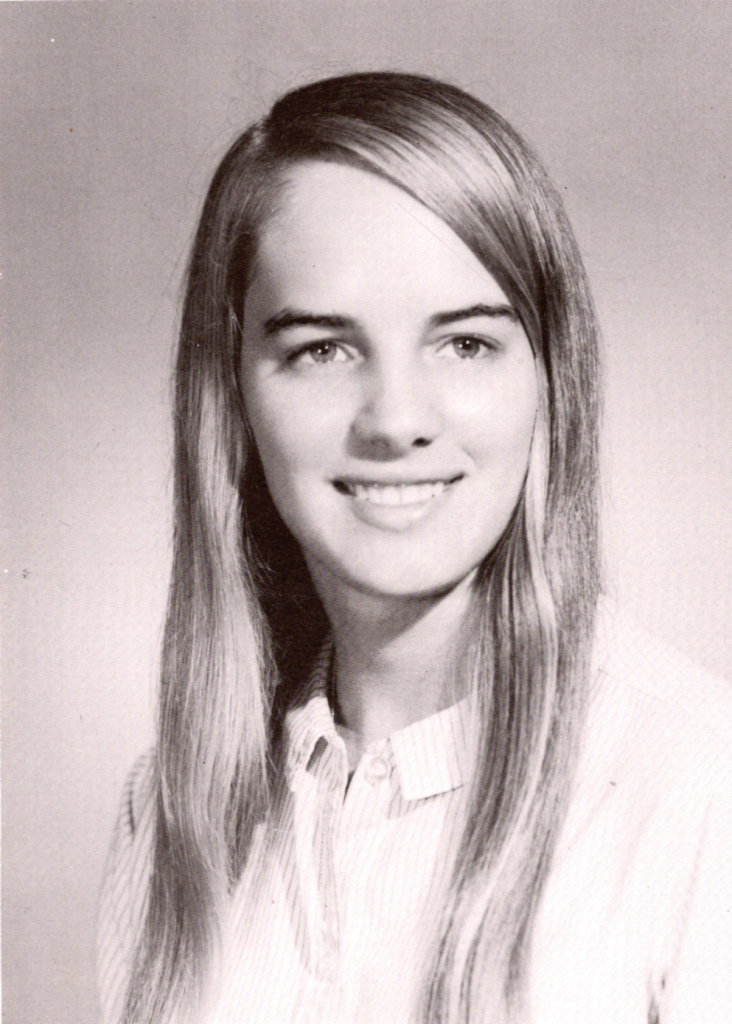 "I always look for a better way to do things and a challenge. Get the right people together to solve a problem and you can make effective, important change to benefit everyone."
On being a leader
"I saw the opportunity to be a leader and a driving force in healthcare change. There was a little glimmer back then (1993) and here it is, 18 years later, and we're seeing the change happen here at Hawaii Pacific Health. It's been a team effort here and a confluence of forces nationally, but it's about recognizing an opportunity and going for it."
On balance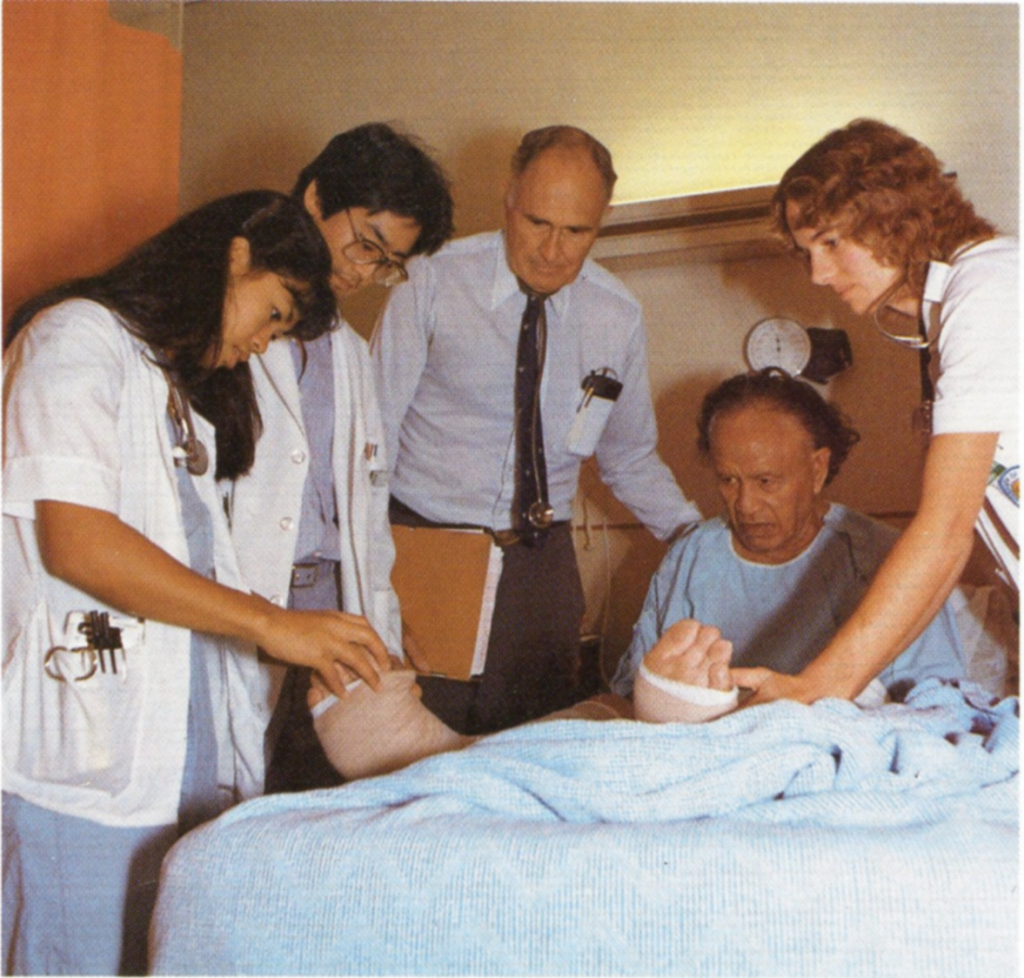 "You have to be organized to be effective. I'm very organized and very focused. At the same time, balance is crucial. I exercise every day, get eight hours of sleep and eat healthily. If you're not balanced, you get burned out. What's the point if you're not having a meaningful, happy life?"
On specialization
"My surgical practice was general and at first I was doing everything. Then I specialized in breast cancer because I saw that women weren't getting the best care they should have. There weren't any fellowships in breast-cancer surgery, so I read everything I could, went to national trainings and specialized. I ran into a lot of flak from my colleagues who took issue with just doing breast-cancer surgery, but I became the expert in the community."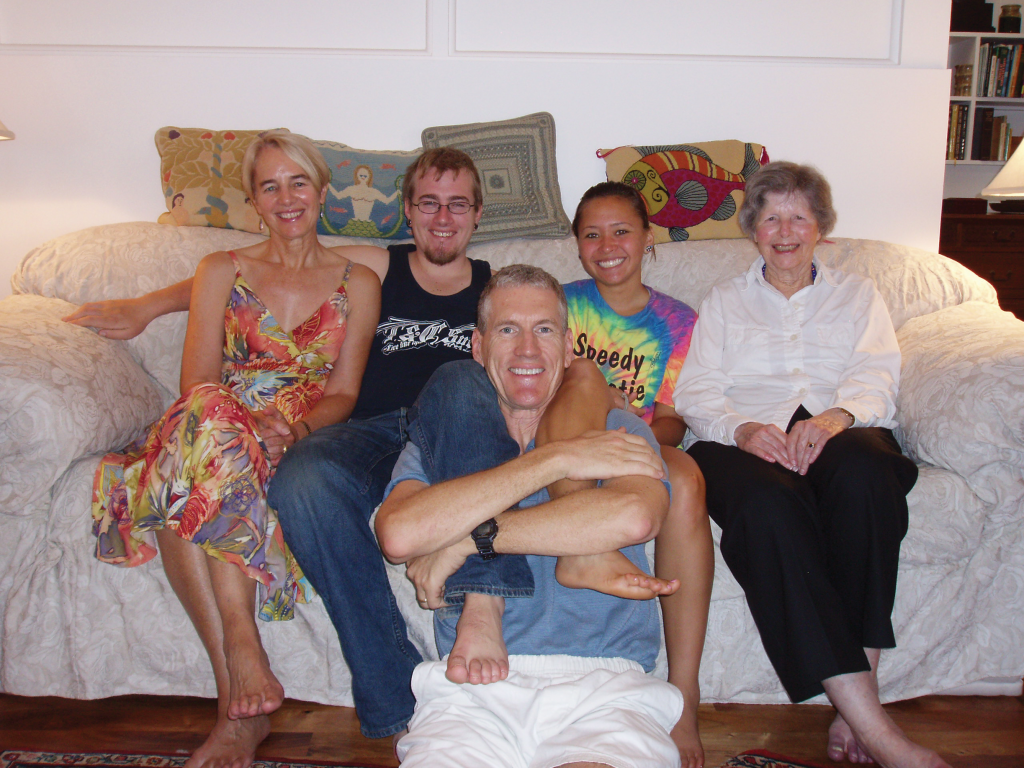 On connections
"The key point is, it was people who gave me an opportunity to try something that was of interest to me. You've got to have relationships to get your foot in the door."
On marriage
"It matters who you marry. I had my first child when I was a fourth-year resident in surgery and my husband would bring him to the hospital to see me because I would be on call 36 hours at a time. … I sometimes wonder how I survived. When the kids were young it was very challenging. I always felt torn between patients, my responsibilities at work and my kids. But my husband (she's in a second marriage) has always been very dedicated."
TIMELINE
1949 Born, St. Louis, MO.
1967 Graduated, Seabury Hall, Maui, in school's first graduating class
1971 Graduated, Cornell University, B.A. social psychology
1971-1976 Bank of Hawaii, assistant manager, investment department
1975 Graduated, UH, MBA
1977-1981 Cardiovascular Research Lab, Queen's Medical Center, junior research fellow.
1981 Graduated, UH, M.S., physiology
1982 Graduated, John A. Burns School of Medicine.
1982-1988 One of the first women admitted into the UH integrated surgical residency program.
1984-1985 Brigham and Women's Hospital, Harvard Medical School, research fellow in surgery.
1987 Birth of first child, Jamie.
1989 Birth of second child, Scott (deceased.)
1988-1993 Private practice in general surgery, and principal investigator at Cancer Research Center of Hawaii.
1993 Birth of third child, Katie.
1993-1996 The Queen's Health Systems, VP/assistant to the president.
1996-1998 President and CEO, Queen's/HMSA Premier Plan.
1999-2002 State Department of Health, deputy director for health resources administration.
2002-present Executive VP, Chief Strategic Officer, Hawaii Pacific Health.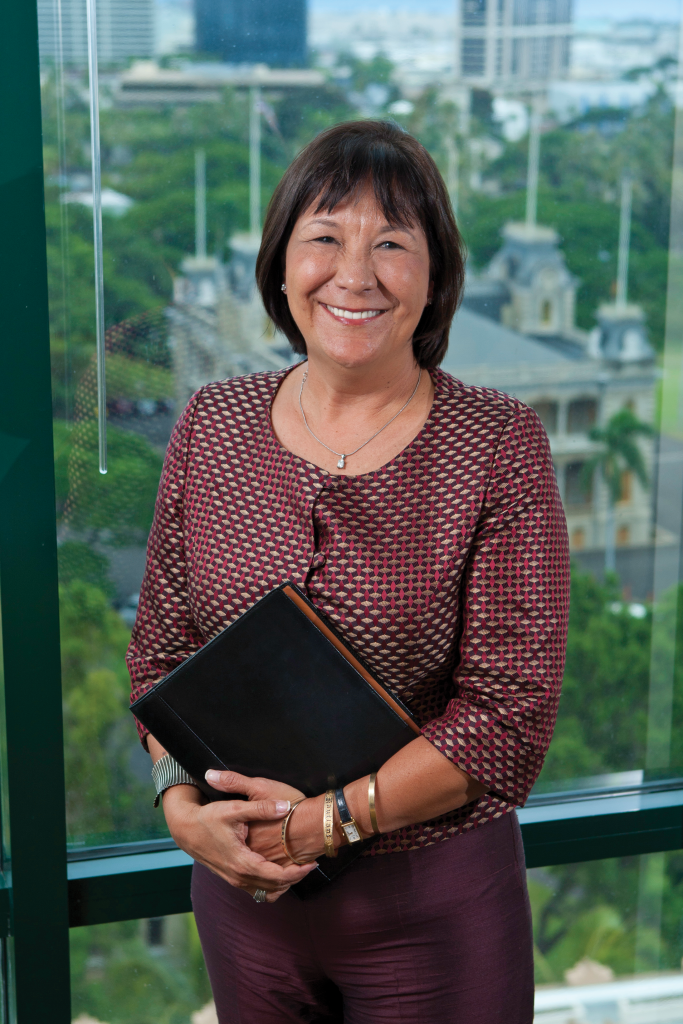 Crystal Rose
Chairwoman, Central Pacific Bank; attorney and partner, Bays Lung Rose & Holma
On money
For me, money is not a motivator. It doesn't make my heart sing. What makes my heart sing is doing things that have the greatest impact on the community. I think other women feel the same way."
On making it work
"The real challenge is not about women's ability but how to make it all work when we want to have kids. There are lots of different ways to do it – a nanny, parents, grandparents – but you do need help."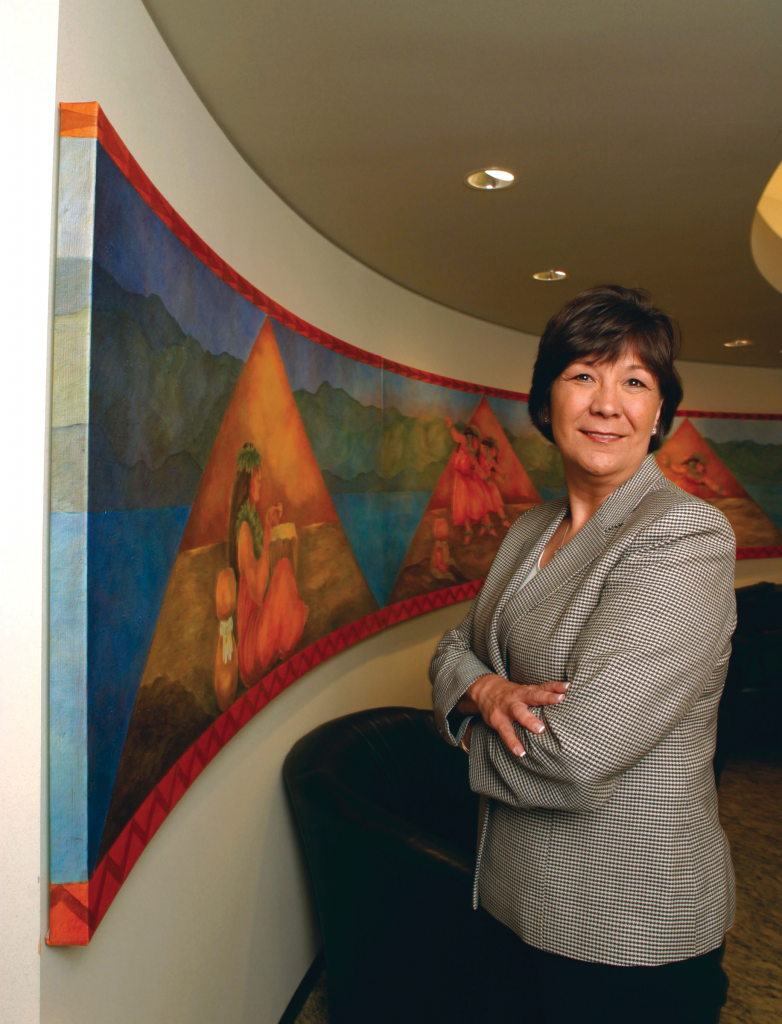 On independence
"I came to Kamehameha Schools as a boarder in seventh grade, when I was 11 years old. If there was anything that made me independent and changed my life, it was that. … I was very homesick – everyone has a rough couple of months – but you end up having an incredible support group of classmates and lifelong friends. They're like my sisters."
On challenges
"When you're a young lawyer you want to master the ability to make a good motion, or do a good deposition. You can't do the strategic part (of future planning) until you know how to be a good lawyer. But now what I enjoy the most is strategic thinking, and the challenge of a really complicated commercial dispute and how I'm going to solve this for my clients."
On family
"Without my parents' and husband's help with the kids it would have been very difficult to do what I do. My dad would pick them up, my mother would feed and bathe them, and I'd arrive after 7 to take them home. The goal was to try and keep their routine as normal as possible."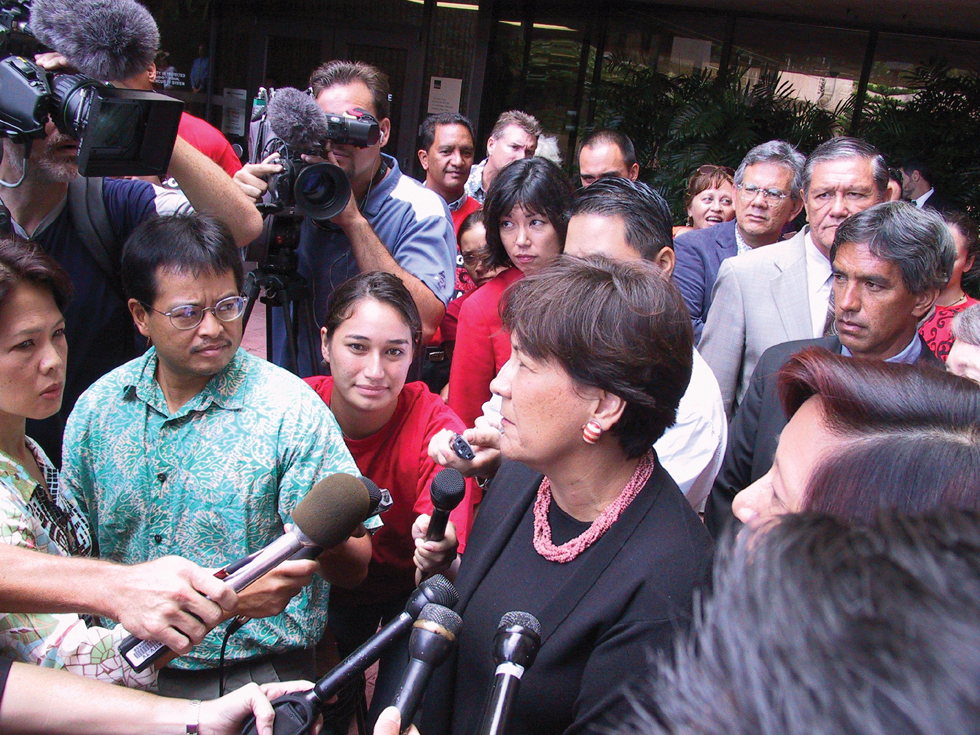 On values
"What I carry with me is a strong value base. If it's not right, you don't do it."
On the old boys' network
"The issue of the old boys' network will only come into play if they're trying to provide a favor or something. If you push for the right decision, at the end of the day that will rule the day. It's not about overcoming the old boys' network, it's about doing the right thing."
On the glass ceiling
"I've never felt there was a glass ceiling. As I look around I hope we're at a point in our community and society where it's no longer men vs. women but the most capable person and the question, 'Am I adding value to the boardroom?' "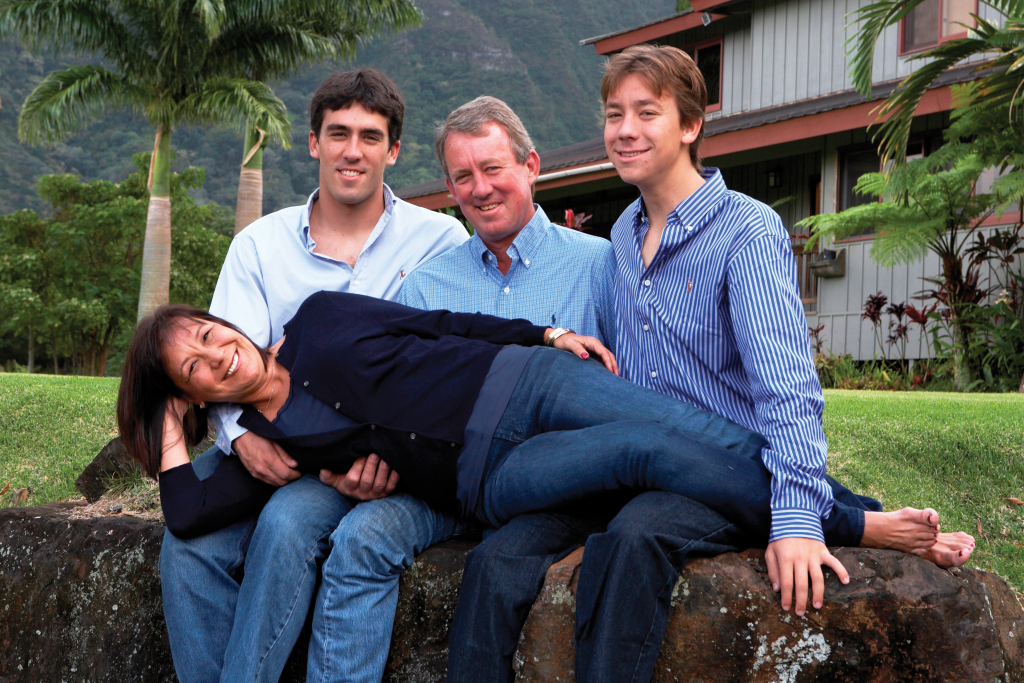 On motivation
"Back in 1999, I was in court for six months. We were involved in putting Broken Trusttogether and we brought the case against Lokelani Lindsey for Oz Stender. Being a Kamehameha Schools graduate was one of the things motivating me. It was my turn to step up and make that institution a better place. It was a calling."
TIMELINE
1957 Born, Hilo, Hawaii.
1975 Graduated, Kamehameha School for Girls.
1979 Graduated, Willamette University, Salem, Ore., B.S., double major, psychology and sociology.
1982 Graduated, University of California, Hastings College of Law
1982-1985 Carlsmith, Ball, Associate, commercial and construction litigation.
1986 to today Bays Lung Rose & Holma, partner since 1989.
1986 Married Rick Towill
1988 Birth of first child, Mark Towill.
1988 Law salary reached six figures.
1991 Birth of second child, Ian Towill.
2004-present Board, Central Pacific Bank; lead director; a year later also joined board of Central Pacific Financial Corp.
2006-present Board, Hawaiian Holdings Inc./Hawaiian Airlines.
2007-present Board, Gentry Homes.
2005-present Co-chair, YWCA Capital Campaign.
2002-2003 Commissioner, Hawaiian Homes Commission.
2001-present Board of Advisors, Kamehameha Schools.
2001-present Board, Native Hawaiian Legal Corp.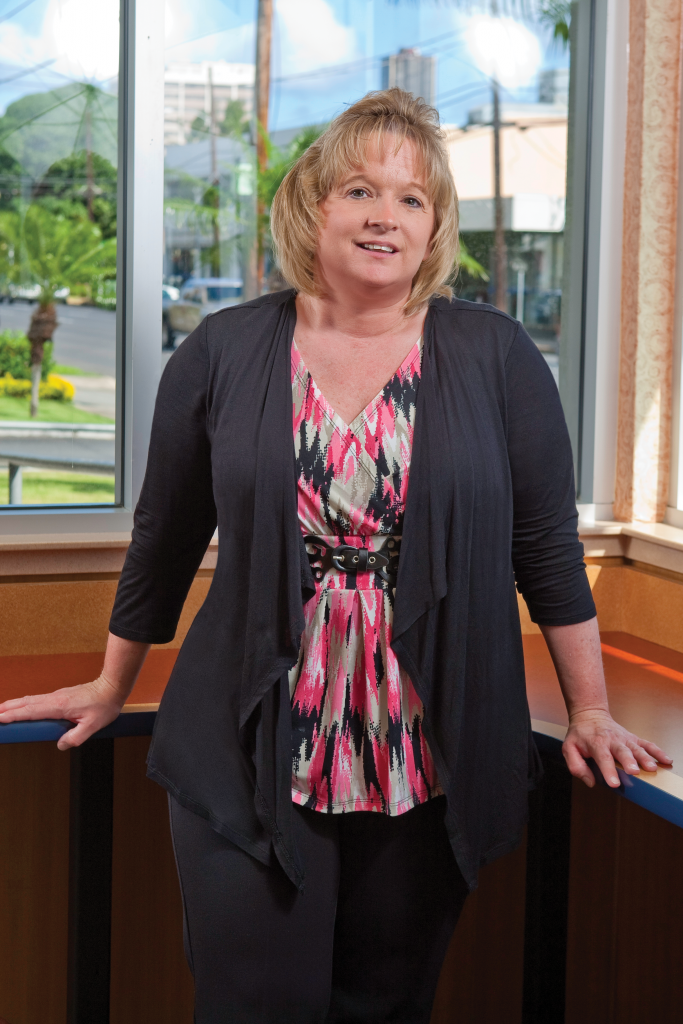 Denise Yamauchi
Managing Director, Burger King in Hawaii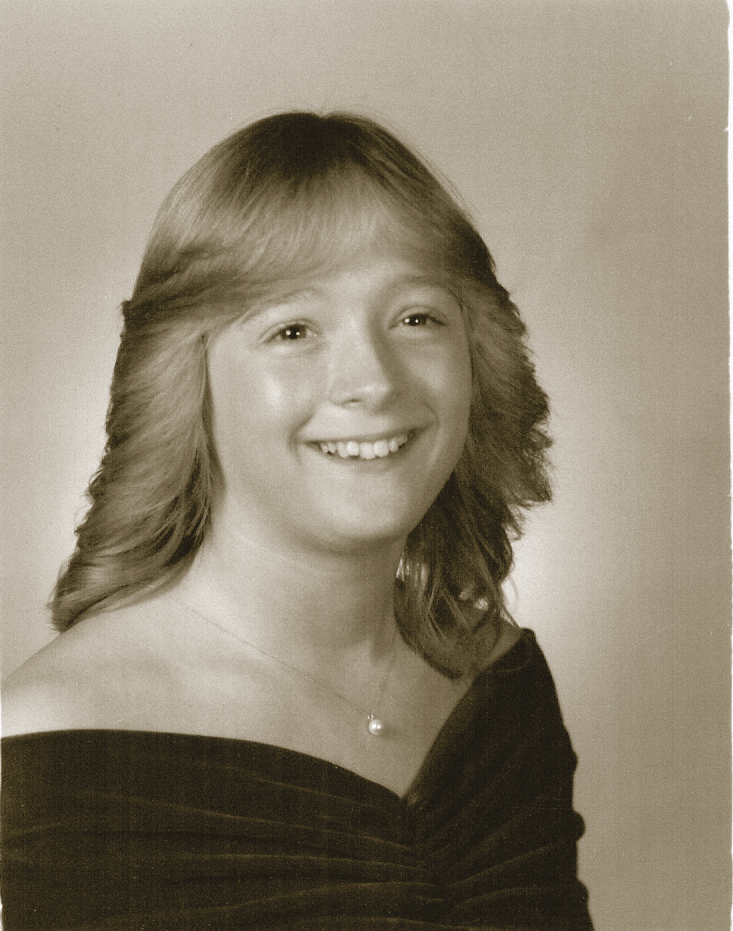 On confidence
I think my confidence came from my mom. She was a legal secretary and always the one working, but she was tiny, less than 100 pounds and about 4-foot-10. But she was strong and she ran the family. You don't have to be a really big person to accomplish great things. It doesn't matter if you're male or female or tiny; you can still lead a business and be successful. I saw that and that just carried through with me."
On the glass ceiling
"I've never felt there was a glass ceiling. … As I gained knowledge, I was able to rise. Running the operation was a goal for me; after a certain point you just know you're ready to take on more responsibility. And I had told them I was ready for that challenge. I was a little nervous at first. I don't think you ever stop being nervous."
On stepping up
"I got promoted first to an hourly manager in 1982 and trained at that position. My salary was $9,000 a year. I didn't know if it was good or bad until I saw what others made. Then I was promoted to assistant manager and training manager. That was the toughest step because I'd have to speak in front of others. But it probably helped my development the most."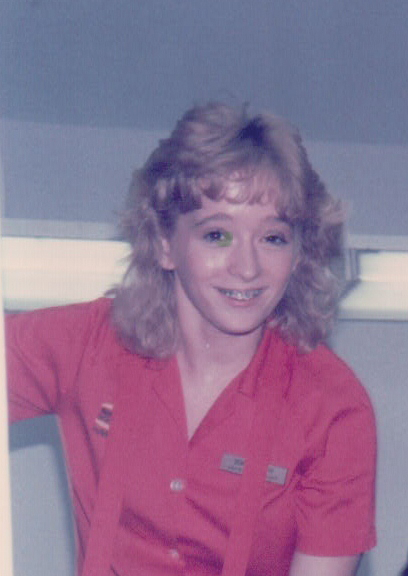 On outreach
"People always helped me. I didn't know everything I needed to know for my current position, but people helped me."
On college
"I would still like to go back to college. That's something that's always been in the back of my mind. I don't really need it anymore, but it's something I always promised myself I'd like to accomplish. I don't have a college education and my children see that. Times are different now; it's almost the norm now to have an MBA."
On starting out
"I started at Burger King in Alaska when I was 16. My first job was working on the broiler, but I was almost fired the first day. They showed me Whopper meat and burger meat and said, 'Drop burgers' or 'Drop Whoppers.' But no one told me to stop, so there was a huge bunch of meat on the other side. No one had trained me. The only reason they didn't fire me was because my sister worked there."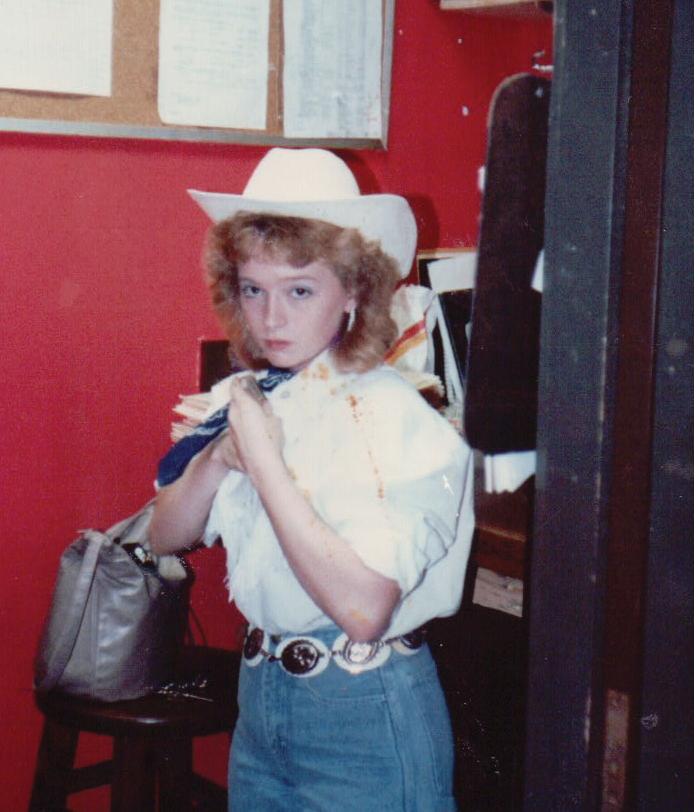 On adaptability
"We moved to Hawaii for my senior year at McKinley High School and I applied at Burger King here. I'd finish school around 11 in the morning and go to work at noon and work the lunch shift. When I graduated from high school, they offered me an assistant-manager position, so it was a natural progression. I never even thought I'd go to college."
On family
"Lance and I have two children, but we were very lucky. My mother-in-law babysat for us, but it was a juggling act for eight or nine years. I'd get up at 4:30 in the morning, drive in from Kapolei to pick up the children at her house and drive them to school. Then she would pick them up after school and take them home. We met at her house, had dinner and helped the kids with homework. They went to bed there and then I drove home around 10:30. But they came home on weekends. We tried it other ways, but my daughter wasn't getting enough sleep."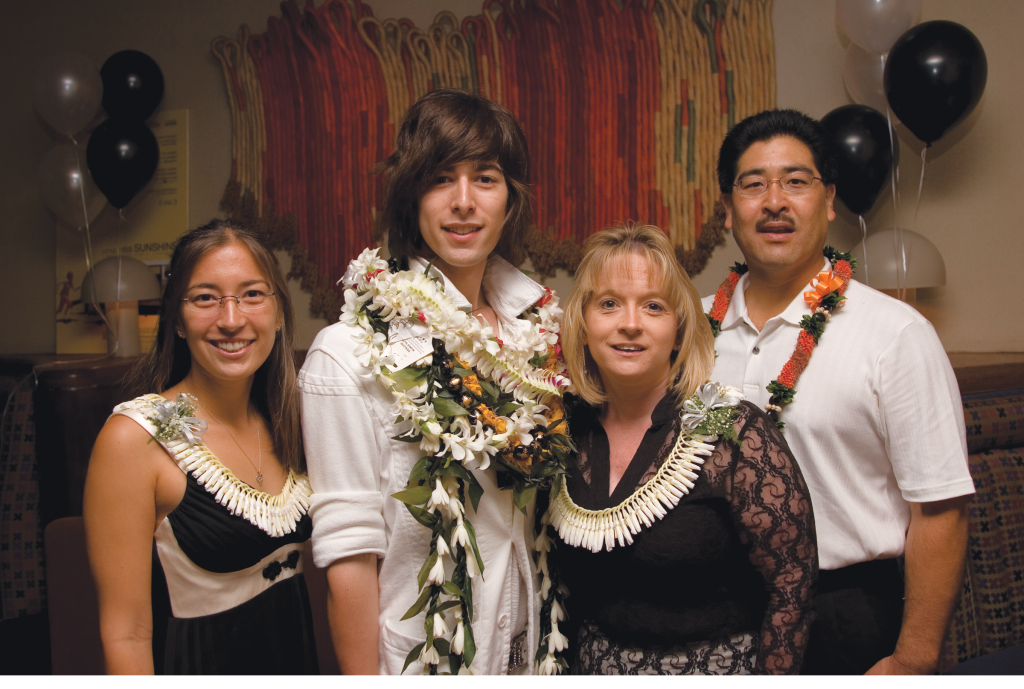 TIMELINE
1964 Born, Phoenix
1980 First job as an order taker and kitchen worker with Burger King in Anchorage, Alaska
1982 Graduated McKinley High School
1981-82 Burger King (Hawaii franchises owned by Pentagram Corp.) team member and production leader, helping managers train other employees
1982-86 Assistant manager; also helped open new restaurants
1985 Married Lance Yamauchi
1985 Birth of first child, Brittany
1986-96 Restaurant manager/training manager for a number of restaurants; added responsibilities included budgets, profit-and-loss statements, and recommending sales-building strategies
1989 Birth of second child, Lowyn
1996-2002 District manager Burger King (owned by Hawaii Cimm's Inc.), responsible for operation of eight to 10 restaurants, and opening new ones
2002-present Managing director Burger King Hawaii (now owned by Kazi Restaurants of Hawaii), responsible for overall operations of 21 restaurants, including all financial aspects, and development of new restaurants